With a bevy of cool parties all over town, many of the hot tickets were right in Beverly Hills this year. 
The Courier kicked-off the star-studded weekend by covering the red carpet at the Wallis Annenberg Emmy nominee party on Friday evening before heading to the BAFTA tea at the Hilton on Saturday afternoon. The annual tea celebrates the wealth of cross-over talents from L.A. and across the pond who came together for a spot of tea (read: champagne), cucumber sandwiches and scones with clotted cream. 
Spanning over two-days before the awards, nominees, and attendees attended the Official Emmy Gifting Lounge at L.A. Live for exotic trips and 24K infused skin-care by RevealU. Back in 90210, the Eco-Lux Lounge at the Beverly Hilton was all about CBD oils and sustainable beauty over a simple brunch and mimosas.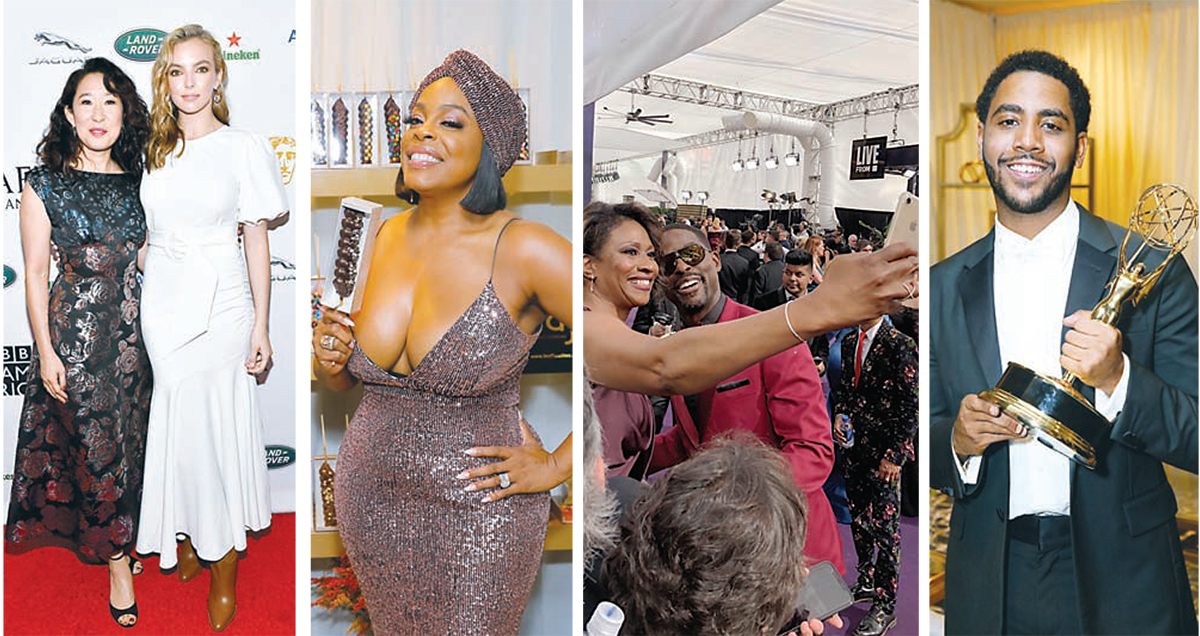 After the awards on Sunday evening, the masses headed to the Governor's Ball on the event deck adjacent to L.A. Live which was turned into a glittering fantasy tent by Sequoia Productions complete with live performances along with passed trays of champagne and hors d'oeuvres. Outside, Nick & Stef's steakhouse catering continued the post-show meal with chicken parmesan sliders and beef tenderloin. After the winners had their Emmy awards engraved everyone dispersed to the various studio parties around town but the hottest ticket was the HBO bash at the Pacific Design Center. The highlight – besides seeing the GOT winners all in one place, was Chris Bianco from Tartine Bianco who rolled up in a food truck and served breakfast sandwiches and croissant monkey bread to the hungry and happy guests into the wee hours.