Advertise
If you are interested in advertising in the Beverly Hills Courier, please contact:
advertise@bhcourier.com. Detailed information about the Courier's print and digital advertising programs is available in our Advertising Sales Planner, below.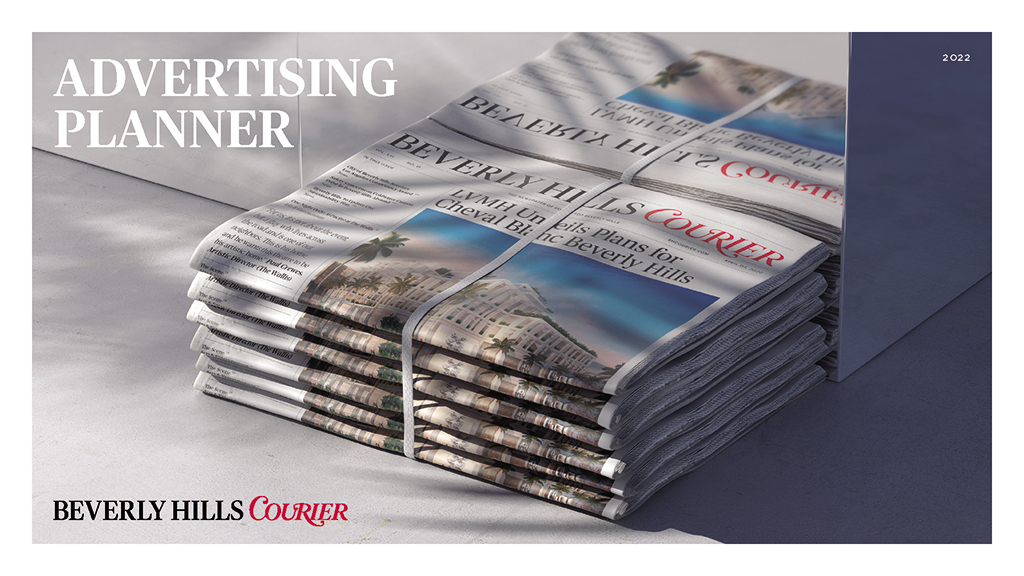 Also available is the 2022-2023 Media Kit for Beverly Hills Courier STYLE Magazine, below.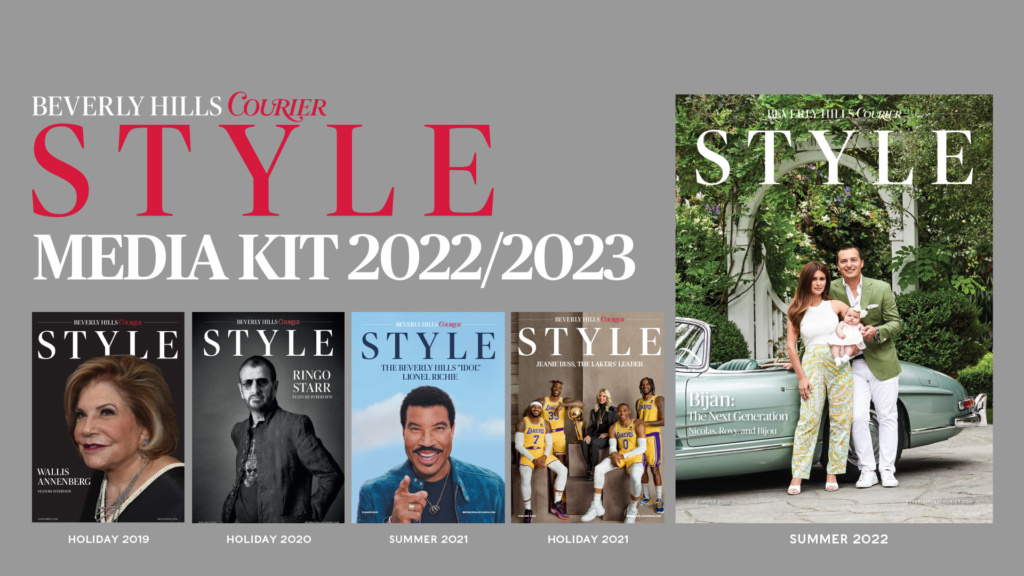 Print Specification
All artwork must be supplied press-ready in Adobe Acrobat PDF
format to the following specifications:
Print method: Offset
Minimum resolution: 300dpi
Color: CMYK with no spot colors
Text: K:100% (no cyan, magenta, yellow mix)
Black backgrounds: C:30% M:30% Y:30% K:100%
Halftones/line art: Furnished in 85 line screen
Total ink limit: 240%
You can Download our Production Guide Here.
Please use this ICC Color Profile on all images in ads to ensure print quality.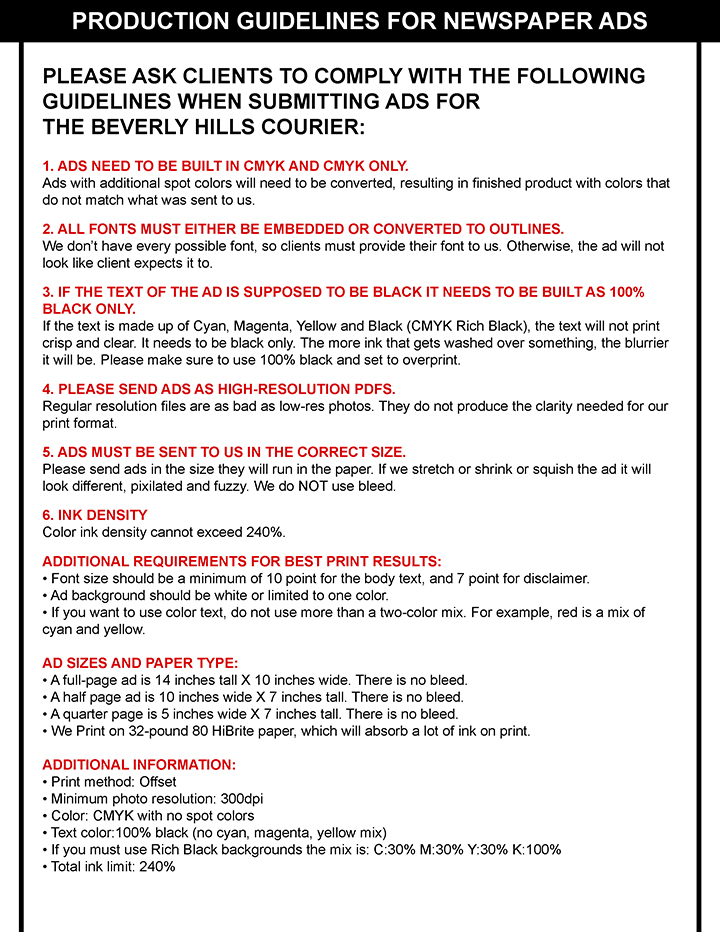 Courier News Alerts
Sign up for the latest breaking news affecting Beverly Hills and surrounding areas.
By signing up, you agree to our Terms of Use. We never share your data and you may unsubscribe at any time.