Community News | News
Beverly Hills City Council Passes Parking Urgency Ordinance
BY Laura Coleman December 13, 2019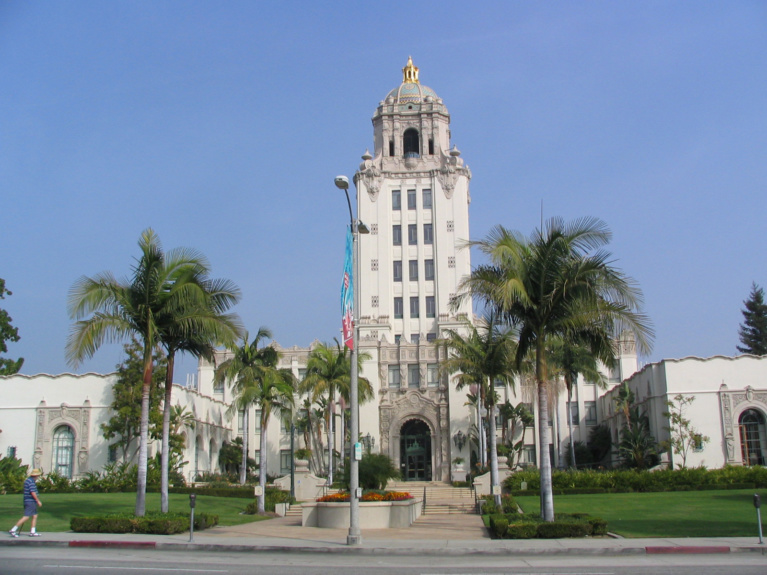 Reading Time:
4
minutes
New restaurants hoping to open in the City of Beverly Hills should have no reservations about making the deal following this week's action by the City Council amending the parking requirements for businesses. 
The Council voted 5-0 on Tuesday to pass an urgency ordinance that addresses in-lieu parking requirements and parking standards in the City, making it financially more feasible for restaurants to open without being held to overly onerous standards. The biggest change to the 43-year-old ordinance is that the City will now calculate parking requirements for restaurants based on the total square feet of the tenant space, as is done for all other commercial businesses. 
"[It's] an excellent ordinance that really will help the businesses in the City now and in the future," said former Beverly Hills Mayor Mark Egerman just before the Council's unanimous vote. 
As part of the changes, the in-lieu parking fee for all restaurants has been lowered to approximately $12,000 per space, which represents a significant reduction when compared to the prior fees of $30,000 to $50,000 per space depending on location. The City's in-lieu parking program has historically allowed businesses in specific locations to pay fees in lieu of providing all required parking spaces on-site, which are collected into the in-lieu parking fund. Around 930 parking spaces have been approved since the fund's inception in 1976. 
Other primary changes include: the City will no longer calculate parking for restaurants using "bar and dining area" and will instead make the calculations based on the total square footage of the tenant space, just like other commercial uses; all restaurants in the Business Triangle, regardless of size, will now be required to provide one parking space for each 350 square feet of development, just like general commercial properties; and all restaurants located south of the Business Triangle on the south side of Wilshire Boulevard (between Lasky Drive and Rexford Drive) will also be required to provide parking at a rate of one space for each 350 square feet. 
In addition, restaurants located in other commercial areas of the City will now be required to provide one space for each 350 square feet for the first 3,000 square feet of floor area (not just bar and dining), with any square footage beyond 3,000 square feet required to provide parking at a rate of one space per 100 square feet. 
Restaurant spaces that still require additional parking, even with the new lower parking requirements, will be allowed to fulfill these requirements by leasing spaces within 1,000 feet of the restaurant. In order to fulfill this requirement, the business will need to show proof of a lease that provides for the required parking between 6 to 10 p.m. on weeknights and during restaurant hours on weekends.
"These changes should help to eliminate some of the competitive disadvantages that exist today," said Ryan Gohlich, the City's Assistant Director of Community Development who helped craft changes to the ordinance. 
Tuesday evening's vote at the City Council formal meeting followed a lengthy study session discussion earlier that afternoon. Before the Council discussed the proposal, 13 people advocated for the changes during public comment. In fact, the urgency ordinance that passed Tuesday evening was even more restaurant-friendly than what was proposed during the study session. 
"I think staff has done a great job but I think we need to be even further proactive and visionary in planning," advocated Councilwoman Lili Bosse, who successfully pushed to allow businesses to be able to lease parking spaces further out than the 750-foot radius that was initially presented to the Council. "I think by having that as our boundary, we have given an impediment to allowing the restaurants to use our in-lieu program." 
"I'm trying to make our City be the city that everyone knows is the best city in the world to open a business," she added. "We really have the opportunity to change the future to what the community really has been longing for." 
Architect Hamid Gabbay emphasized the importance of the urgency ordinance, characterizing it as a game-changer in the City landscape. He said he is actively working with two restaurants – yet-to-be named – that will now be moving forward to open on N. Canon Drive following passage of the emergency ordinance. 
"What happened yesterday was unprecedented in the history of our City and that is thanks to the vision of Lili Bosse and Dr. Julian Gold," Gabbay told the Courier after the Council's vote. Councilmembers Bosse and Gold had requested that the item be discussed with urgency, which it was at the Council's previous study session on Nov. 19. 
Golich said he was aware of multiple restaurants in the pipeline that the City is reviewing as well as several others that brokers or landlords are working with to open. 
The urgency ordinance passed Tuesday will be valid for 45 days, as required per state law. However, Golich said that staff would be returning to the City Council prior to the 45-day expiration to extend the ordinance until staff has collected additional data from studies and is able to develop a more permanent ordinance to replace it. 
Director of Community Development Susan Healy Keene emphasized: "We wanted to make sure that potential restaurants coming in had surety that this would be the new parking standard that they would need to comply with." 
Beverly Hills Chamber of Commerce President and CEO Todd Johnson said that every single member of the Chamber was supportive of the new ordinance. 
"We are extremely excited the City Council is moving in this direction," he said. "We are confident this will both help our existing businesses and attract new ones."