The recent opening of the lavish Damien Hirst art filled Empathy Suite at The Palms Casino Resort in Las Vegas has the hospitality world taking notice. Is the competition so high for rooms, that it makes economic sense to have a million dollars-worth of blue- chip art in your hotel just to keep customers interested? It seems that in 2019, and over the past decade, the answer is yes. 
As part of the Palms $690 million property-wide renovation, owners Frank and Lorenzo Fertitta dipped into some of their personal art collection for the over-the-top Hirst accommodation that also includes a Himalayan salt room, a club-size bar flanked by two giant tanks filled with formaldehyde marlins and a view of the strip from your cantilever jacuzzi accented with the British artists greatest works from pharmaceuticals to butterflies. The rate of $200,000 for a two-night stay (minimum) includes $10,000 worth of credit that you can use at an array of new restaurants ranging from Food Network celebrity chefs Bobby Flay, Michael Symon, Marc Vetri, and the new Banksy themed Greene St. Kitchen. 
There is a natural curiosity factor but according to Palms Hotel Manager Jon Gray, "We are already seeing a response and attracting the type of guest we were hopeful to be getting with this type of partnership. People that are true fans of Damien to casino players, corporate clients and cash guests." And, those guests need to be high rollers with a million-dollar credit line, Gray and his team have actually been entertaining clientele with a much higher bankroll which has exceeded expectations.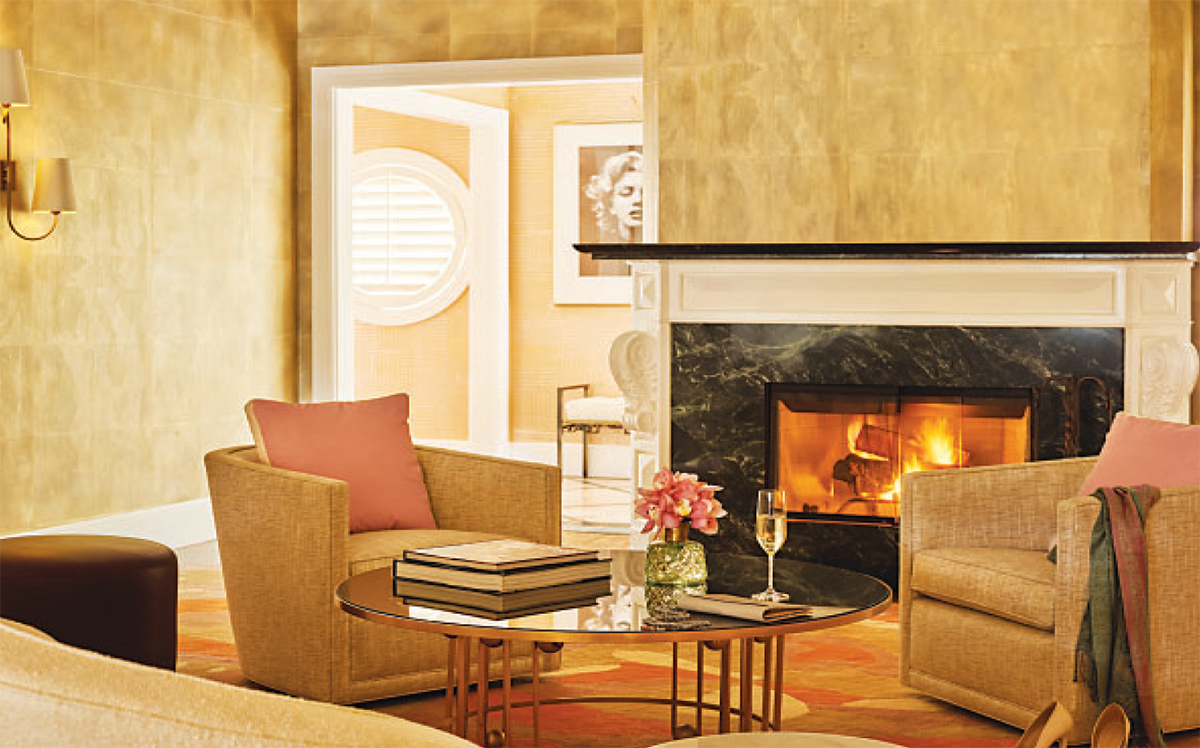 But the Palms is not new to this extravagant suite game. Having built the Fantasy Towers back in 2005 with The Hardwood suite, featuring a basketball court and The Kingpins Suite with a bowling alley, the world-renowned Rockwell Group was called in to over-haul both, which range in price from $15,000 to $20,000 per night, and just reopened in January of 2019. 
Both suites still remain big draws for entertainers in the nightclub – Kaos recently opened with headliners Cardi B. and Travis Scott – who want to throw an impromptu afterparty to casino players. "We also have a ton of advanced bookings from a corporate NBA League weekly buy-out to bachelor party weekends and people were inquiring about New Year's Eve before the summer," says Gray. "We have been very pleased so far with the demand on those rooms."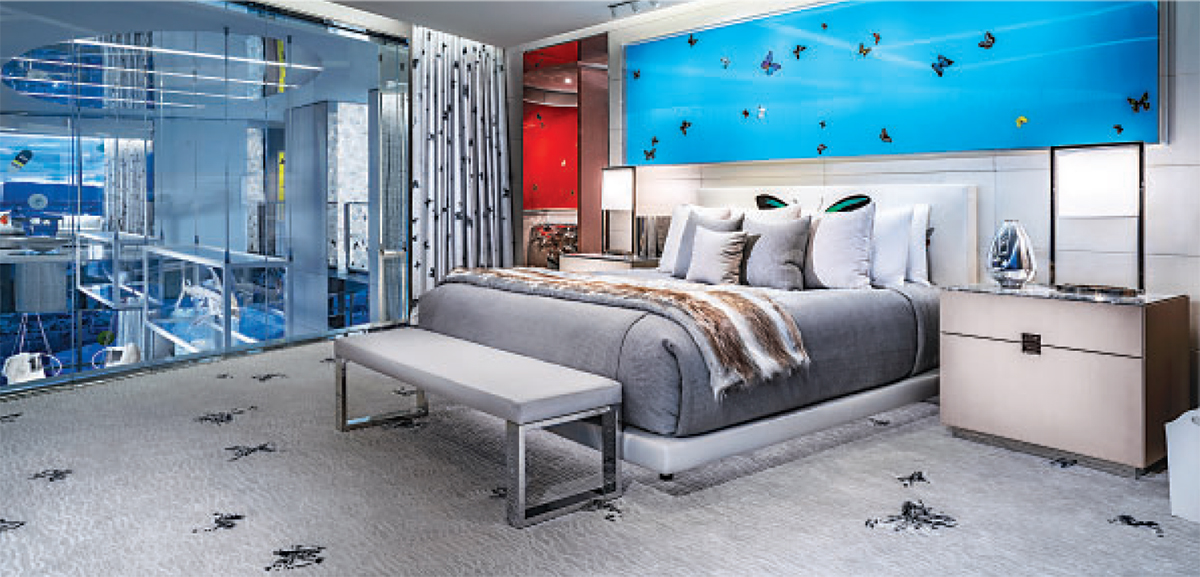 Just on the heels of the Palms news, the Venetian recently revealed a $450,000 four- night "Want the World" suite package (via Robb Report) that includes private jet transportation and a diamond 5.5-carat diamond bracelet. It's too soon to tell how in demand the suite will be but if booked throughout the year, the new offer could rack up $41 million dollars of annual revenue. 
In other major cosmopolitan cities, these types of suites are not an aberration. In New York, space comes at a premium so The Ritz-Carlton, Central Park has recently undergone a full renovation that includes The Presidential and The Royal Suite that sells for $35,000 per night. Generating up to four bedrooms, the expansive living and dining room is also filled with specially commissioned photography from highly regarded artists, and tomes of fashion houses. While the price points are considerably lower than in Sin City, there is not a Learjet to fuel up or jewelry store to hit before the guest checks in. 
According to Mr. Winfred van Workum, general manager, "Generally, the suites are booked between 30 to 60 days prior to arrival. We are fortunate to welcome a wide variety of guests in the Legendary Suites including Heads of State, CEOs of Fortune 500 companies, as well as celebrities. Due to the large size of the suites and the ability to customize the number of bedrooms, the length of stay can last from three days up to a full month at times."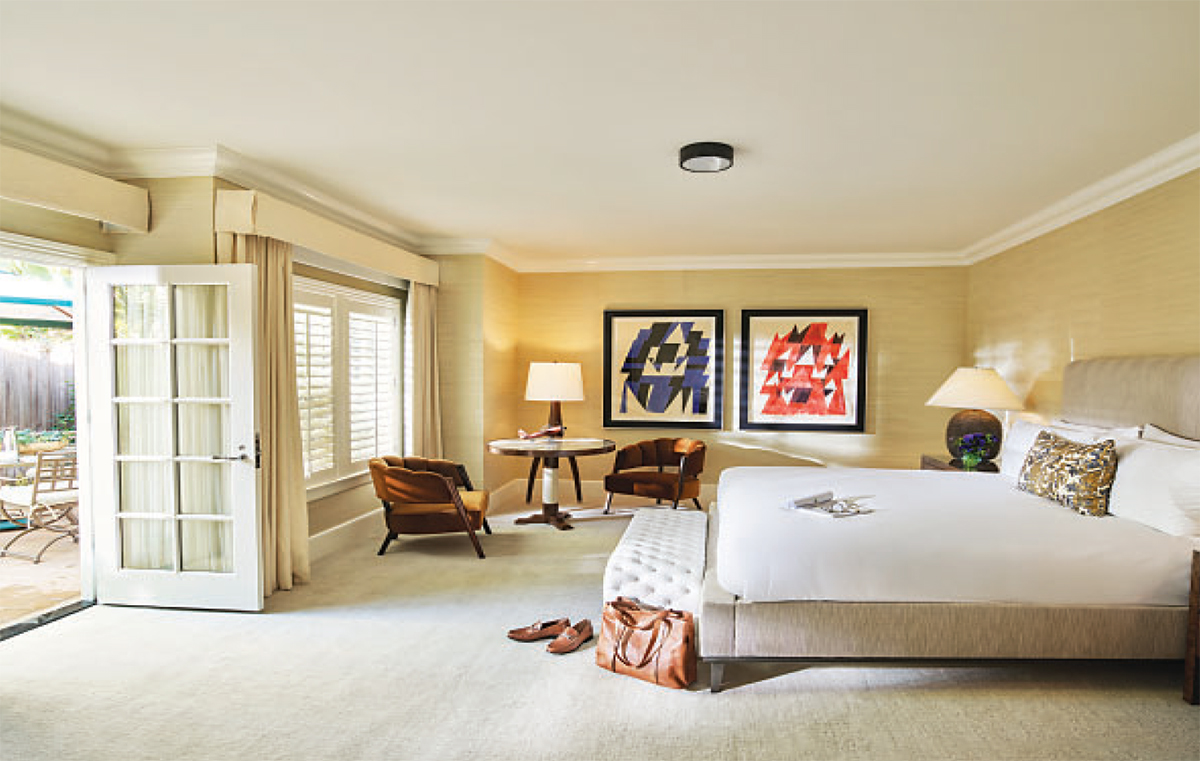 The legendary Waldorf Astoria in New York (owned by Hilton) is undergoing a renovation which is set for completion in 2021, while the Beverly Hills property opened in 2017, takes discretion very seriously. The Presidential Suite at the West Coast flagship has a private screening room, private gym, and private kitchen all for $25,000 a night. (They recently lowered that price to $20,000.) According to General Manager Vanessa Williams, "The suite is usually occupied and generally booked up to several months in advance by a mix of international clientele who tend to stay for up to one month." If it's booked every night for a year, the revenue from this suite can generate up to $9,125,000. 
Overseas, the demand to expand with bigger and better continues. The Rome Cavalieri Waldorf Astoria Penthouse holds a private roof garden, an art collection that includes a Warhol series, a Karl Lagerfeld sofa and taps made of Swarovski crystals, while the newly renovated Petronius Suite offers a Valcucine Kitchen furnished with state-of-the-art equipment for private dining and entertaining. Both run about $12,244 per night. 
Even world-renowned historic properties such as Dorchester Collection's The Beverly Hills Hotel has recently unveiled new bungalows themed after Hollywood legends – previous suites include Elizabeth Taylor and Frank Sinatra. The new Marilyn Monroe bungalow has a Chanel No. 5 perfume bar and a library of her films and books that runs a mere $8,500 per night, and the mysterious Howard Hughes aviation-themed bungalow, in the same price point, has received the most interest perhaps because Hughes lived in the bungalows on and off for 30 years. These themed abodes are so popular with guests, and a Charlie Chaplin bungalow was just added at $7,700 per night. 
Around the world, more exotic locations in the Middle East and Africa are as well known for their topography as they are for luxe accommodations that yield a hefty price tag and travel industry buzz, even if you can only dream of staying there. The legendary names from Burj Al Arab Jumeriah in Dubai, United Arab Emirates, who offers a custom 24 karat gold iPad for guest staying in one of the popular $10,000 per night Royal Suites, to the Grand Riad at Royal Mansour in Morocco surrounded by almost 20,000 sq. ft. of private gardens for over $43,000 per night, is often booked 3 months in advance by visiting heads of state or an international family.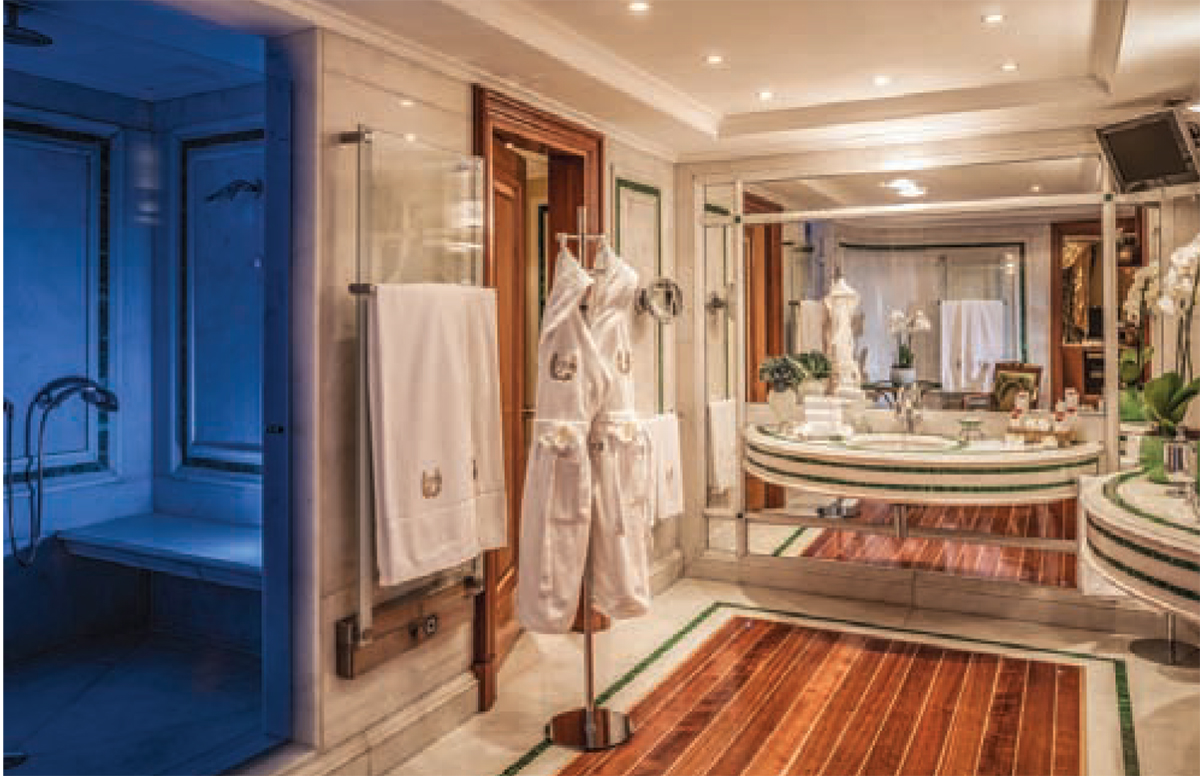 For many island escapes, having celebrity clientele adds to the cache and the demand. At Anantara Kihavah Maldives Villas two bedroom over water pool residence offers guests a private infinity pool overlooking the lagoon along with glass bottom bathtubs and the option to charter your own private seaplane or yacht. Prices range from just under $5,000 and go up to over $30,000 per night for the Pavilion. 
The villas are used for everything from private dinner parties to a vacation getaway for super models such as Kate Moss along with royalty, sports superstars and rock stars from Great Britain to Russia and Germany who tend to stay up to 2 weeks with up to a year in advance booking. 
One of the most sought-after locations in the world is Laucala Island's Hilltop Residence (Leading Hotel of the World) in Fiji. This resort within a resort houses the main villa with a lap pool and two spacious guest villas that all come with a private cook, chauffeur, and nanny starting at $45,000 per night. Managing Director, Peter Nilsson personally vets every booking request for the villa which usually is arranged three to five months out for ultra-high net worth individuals from different parts of the world who stay for up to 14 days. 
As for the post-hurricane ravished Caribbean rebuilding is still underway but so are additions. Wymara Resort and Villas in Turks and Caicos has up 9,000 square feet of oceanfront accommodations in Turtle Tail with the areas only swim up platform. Six villas debuted in 2018 and more will be added in 2019 with a starting price of $10,500 per night. "We made a strategic decision to develop a villa product in response to our guests," said Bruce Maclaren, co-developer and owner of Wymara Resort and Villas. "When we surveyed what was available in Turks + Caicos in terms of a contemporary and sleek Villa product, we discovered there was really no option that would appeal to today's discerning travelers that seek out great design married with an incredible location. We believe our villas fill that void and we've received incredible feedback since their debut in summer 2018." 
In the luxury market high suite hotel game, the apparent message is: 'build it and they will come.'