Community News | News
Peninsula Hotel Patrons With Zero Emissions Vehicles Can Valet for Free
BY Laura Coleman January 10, 2020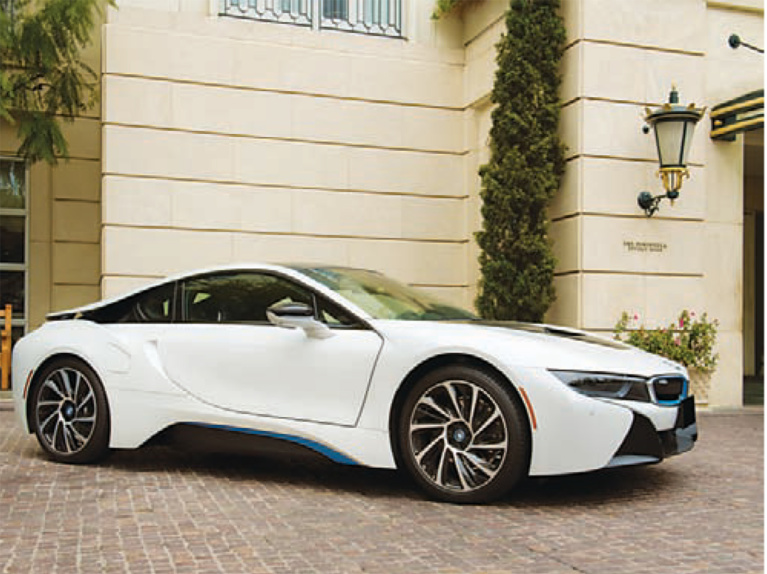 Reading Time:
2
minutes
In an effort to model behavior that prioritizes the environment, the Peninsula Beverly Hills continues to take innovative steps to inspire staff and guests to consider the health of the world. Since quietly launching a program to provide visitors who drive zero emissions electric vehicles complimentary valet parking and charging at the Peninsula to celebrate Earth Day 2018, hotel guests are increasingly taking notice of the program. 
At least 150 guests and customers have received free parking and a charge since the program started according to the Peninsula's PR Manager Jonathan Mattis. Everyone who visits the hotel for a spa treatment, to dine or to spend the night has access to the free valet services, if driving the right vehicle. 
"A lot of our guests do drive them [and] we just really wanted to thank the guests who choose to drive these cars because it really does help the environment in so many ways when you commit to drive these vehicles," Mattis told the Courier. 
With $52 for overnight parking, the savings can add up quickly, particularly for those who stay long-term. The Peninsula even counts one electric zero emissions vehicle in its inventory of BMWs available for guests to use – the BMW i8; all of which are free to use for guests who book a suite. Mattis said that once the hotel received that specific car, as part of its two-year-old partnership with BMW, the Peninsula began to "pay attention to that technology specifically." 
Like many hotels in Beverly Hills, the Peninsula is actively taking steps to become more environmentally friendly. 
From the $45 ENVi environmentally sustainable waterless car wash to help address the California water shortage, where a portion of every sale is donated to water.org, to shifting away from single use plastic water bottles to glass (saving 20,000 plastic bottles per year), Managing Director Offer Nissenbaum said the hotel has made a conscientious commitment to be good stewards of the environment. 
"At The Peninsula Beverly Hills, our priority is to deliver the highest standard of luxury in a sustainable and responsible way," Nissenbaum said.
The Peninsula Beverly Hills also partners with Clean the World (cleantheworld.org), an organization that collects and recycles used soaps and bottled amenities. In addition, many of the ingredients used by Peninsula Executive Chef David Codney are locally sourced or taken directly from the hotel's new rooftop garden. 
While the Peninsula appears to be the only hotel currently offering complimentary valet parking for zero emissions vehicles, it is not alone in its commitment to cultivating green initiatives. 
At the Waldorf Astoria Beverly Hills, the hotel donates old linens and soap to a third party vendor and has reduced plastic water bottle use in the lobby, according to a spokesperson for the hotel. A LEED-certified property, the Waldorf also uses reclaimed water from the hotel to meet its onsite landscaping needs. And like the Peninsula, the Waldorf also offers free charging on-site for zero emissions vehicles. 
The Beverly Wilshire similarly is increasing its environmental friendly efforts with green initiatives such as "Think Eco-Logical at Beverly Wilshire." From switching to plastic-free to-go packaging to donating excess food, old linens and uniforms, to engaging employees in a variety of volunteer opportunities, a hotel spokesperson highlighted a multitude of sustainable practices that the Beverly Wilshire chooses to do to help conserve natural resources and reduce environmental impacts.