By Cynthia Greenwald
Cynthia Greenwald is a Los Angeles-based art advisor. She works with individuals and businesses looking to build an art collection. Cynthia is also the Chair of the Cedars-Sinai Medical Center Advisory Council for the Arts. 
Over the past 20 years, art fairs have taken off as the place to buy and sell – as well as learn about – art. Over a three-to-five day period, an art fair provides you with an opportunity to visit a variety of galleries from all over the world. Most art fairs feature programs such as artist talks and panel discussions that provide a great opportunity to learn more about art. In many cities, local galleries and cultural institutions will feature events and programming in coordination with an art fair. 
There is no debating that art fairs have changed the way people buy and sell art. According to the Art Basel and UBS Art Market Report 2019, art fair sales reached $16.5 billion in 2018. Art dealers reported that 46 percent of their sales came from art fairs, up from less than 30 percent in 2010. 
Seeing art at an art fair is a different experience from viewing a piece in a gallery. At many galleries, a show features work from a single artist. In contrast, in their art fair booth, galleries will show the breadth of the artists they represent. This means you will have an opportunity to see works by far more artists than you would in an afternoon of gallery hopping. In addition to the galleries, art fairs often feature site-specific installations and display special projects. For example, this February for Frieze Los Angeles, artist Tavares Strachan will create an 18-foot-long neon sculpture that reads Sometimes Lies Are Prettier: 
Art fairs typically have a focus on a particular period, such as contemporary art. Certain art fairs will center around a specific type of art such as photography or prints. A relatively new market entrant is the affordable-themed art fair, featuring works by artists at an accessible price point. 
An art fair may also provide you with an opportunity to see and purchase a piece of art that would not be available at the gallery. That's because if the artist is in between exhibitions, the gallery will bring a recent work the artist made in the studio to the fair. 
For dealers and galleries, art fairs provide them with entry into a market where they do not have a physical presence. It is an opportunity to build relationships with collectors who may never have heard of their gallery, much less visited it. Often times you will have a better chance of meeting the dealer who owns the gallery at an art fair than you would if you walked into the gallery. 
Art Fair History 
The world's first art fair, the Venice Biennial, debuted in 1895 and is still going strong 125 years later. And it was an art fair, the 1913 International Exhibition of Modern Art, better known as the Armory Show, which introduced modern art to the United States. Works by Matisse, Van Gogh, Cezanne and Picasso, on display for the first time in the United States, shocked and surprised visitors who were used to traditional, representational art. 
The Modern Art Fair 
Expo Chicago, which started as Art Chicago in 1980, is probably the oldest of the U.S. art fairs still in operation. The art fair that has had the most significant impact on the U.S. art market is Art Basel Miami. Art Basel, a highly successful, well-regarded Swiss art fair launched its Miami edition in 2002. Art Basel Miami takes places each December with more than 70,000 people attending, including many of Los Angeles' leading collectors. 
Another art world trend is for smaller, satellite art fairs to run at the same time as a major one. For example, this past December, there were about a dozen secondary art fairs taking place in Miami at the same time as Art Basel. 
Los Angeles Lineup 
Fortunately, you no longer need to travel to attend a leading art fair. This February, Los Angeles is hosting a number of art fairs. Here's the 2020 lineup: 
LA Art Show, February 5-9: Started in 1995, this is the granddaddy of all Los Angeles art fairs. In addition to contemporary and modern art, this year's fair features dedicated exhibit space for Asian ink paintings and luxury jewelry and accessories. https://laartshow.com. 
Frieze Los Angeles, February 13-16: Like Art Basel, London-based Frieze is an international art fair operation. This is its second year in Los Angeles and the emphasis is on contemporary art. https://frieze.com/fairs/frieze-los-angeles 
Art Los Angeles Contemporary (ALAC) February 14 – 16: After several years in Santa Monica, ALAC is moving to the Hollywood Athletic Club. Exhibitors are primarily Los Angeles galleries though some larger, international galleries also participate. https://artlosangelesfair.com 
Felix Art Fair, February 13 – 17: It is also the second year for the Felix Art Fair. It takes place at the Hollywood Roosevelt Hotel, home of artist David Hockney's famous pool mural. www.felixfair.com 
StARTup Los Angeles, February 14-16: In addition to Los Angeles, StARTup hosts art fairs in San Francisco and Houston. StARTup exhibitors are emerging artists, rather than galleries. www.startupartfair.com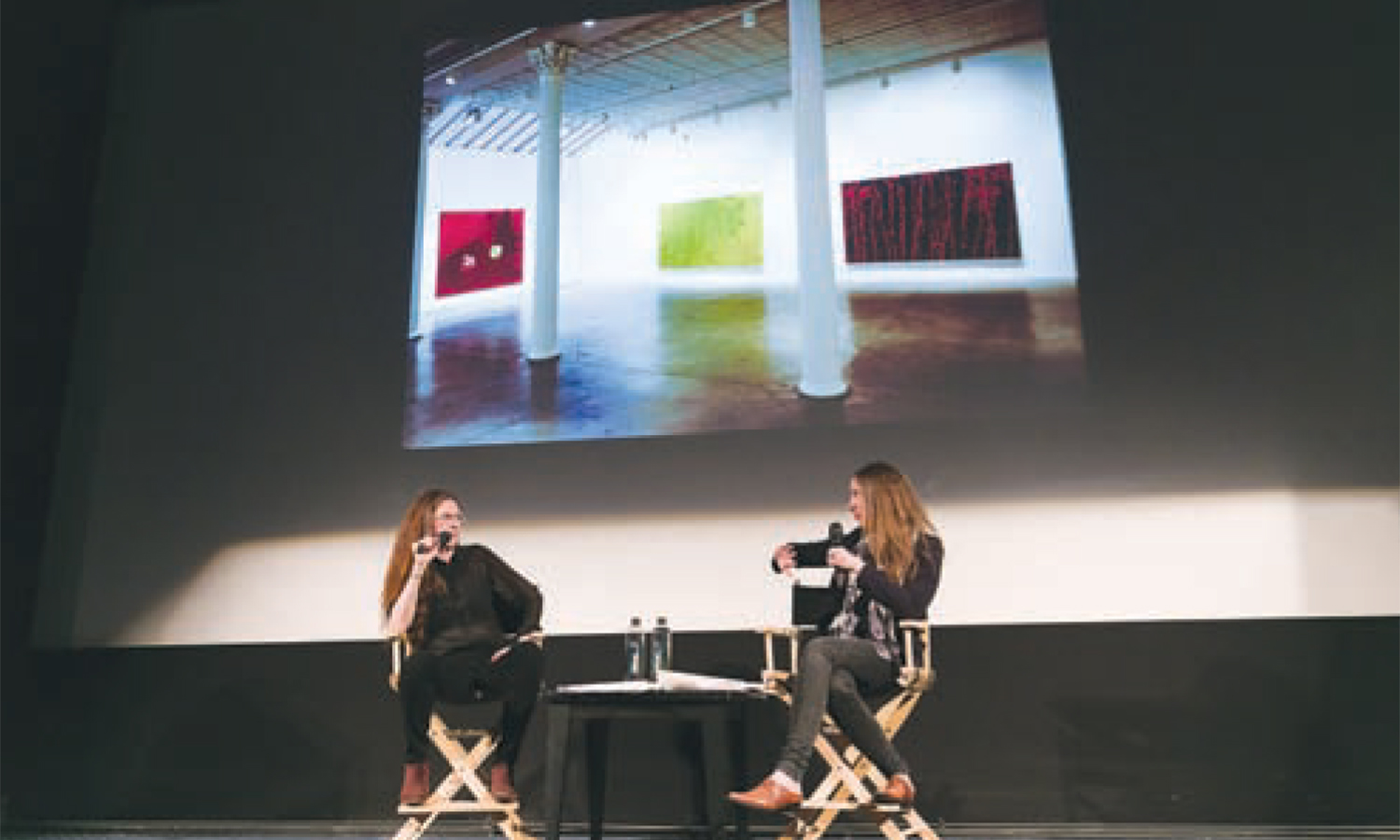 Art Fair Approach 
The more established art fairs take place in large venues such as hotel ballrooms, exhibit halls and convention centers. Smaller art fairs are often located in a cluster of hotel rooms. So rather than visiting booths, you will go to individual hotel rooms like the upcoming Felix Fair. Here in Los Angeles, one of our newest fairs Frieze Los Angeles takes place at a movie studio backlot! 
Art Fair Preparation 
With long aisles to navigate and many booths to visit, it is easy to get fair fatigue. You will get the most out of your visit with a bit of planning. That's particularly important if you want to attend as many of the overlapping mid-February art fairs as possible. After attending dozens of art fairs, here's what I recommend. 
· Visit the art fair's website to see which galleries are exhibiting. You can also buy tickets for the art fair online. Why waste time waiting in line at the art fair? 
· Take advantage of the related lectures and program around the art fair. They are a great way to learn something new about art. 
· If you are in a buying mood, it pays to either attend the opening night event or purchase a VIP pass with exclusive preview hours. That way you'll have early access to the exhibit booths. 
· Bring paper and pen and wear comfortable shoes. 
· When you walk through the entrance, pick up the fair program and find the floor map. Mark the galleries you know that you'll want to see and go to those first while you're still fresh. 
· Take breaks. There is always a place to purchase food and drinks without leaving the fair. 
· Do not be afraid to ask questions. Dealers want to tell you about the artist they represent. Add your name to the gallery mailing list so that you'll know about upcoming exhibitions. 
· There may be some room for negotiation on the final day of the fair. Often dealers would prefer to make a sale rather than incur the cost of shipping the piece back to the gallery. Just do not expect to get a deal on a piece by a well-known artist that way. 
You should view an art fair as an opportunity to broaden your knowledge of art and expand your circle of collectors, curators and dealers. And most importantly, have fun.