For close to four decades, gregarious and tireless award-winning chefs Mary Sue Milliken and Susan Feniger have taught us how to love regional Mexican flavors from their multiple restaurant concepts, six cookbooks and over 400 episodes of the Food Network's "Too Hot Tamales." For 27 years, the westside flocked to their bold and festive Border Grill restaurant for modern south-of-the-border fare and inventive tequila concoctions. After closing that westside staple three years ago, the ladies are finally back "home" with a new concept that culminates everything they love about SoCal plus their passion for Mexican food. 
From coffee to cocktails, Socalo is an all-day Southern California canteen and Mexican pub in the Gateway hotel in Santa Monica. Yes, you can find tacos from jackfruit tinga to chicken, but also breakfast empanadas with guava cheese, potato or "impossible" chorizo and large format Baja seafood platters for dinner. And, if you are missing the talented duos green corn tamales from Border Grill, you might just be in luck at some point in the near future. 
Beverly Hills Courier: Welcome back to Santa Monica! How does it feel the second time around? 
Mary Sue Milliken: I had no idea we had this much goodwill,but after 27 years of serving food to a community, it makes sense, I just didn't put it all together. Every table has a story about a family event, first date, [there are] constantly stories that connect us to the community which is really fun. 
Susan Feniger: It has made the long hours feel pretty exciting. So many people that we haven't seen in years. This location feels like there is so much demand for a place to go and hang-out for coffee in the morning, sit with your computer or come in for happy hour and have a great cocktail. It feels like this is an underserved area. Over all these years, even when we opened Border Grill on 4th Street, we tend to get drawn into areas that aren't yet developed. In this case, it seems exciting. 
Have you brought any old favorites back from Border Grill? Or is this an entirely different menu? 
SF: We have really tried to keep this menu SoCal farmer's market current focused. Our beverage program has been very focused on tap beers from small micro-breweries in Mexico, our whole wine list has been researched from drinking down there. MSM: I have been on the spirits! Drinking the mezcals and tequilas down in Mexico. We opened our first Border Grill in 1985, and the menu has been developing and evolving ever since. It's never standing still. I think you need to constantly be innovating and coming up with new ideas. Plenty of customers have said, 'are you really not going to have the green corn tamales?' and I've said, 'yeah, we are really not.' We finally got away from them.
SF: That is the one dish that I have had exactly the same response out of all the dishes which is so interesting because that has been on the menu from day one. 
MSM: Maybe we could incorporate it in another way like maybe with the cochinita pibil? 
SF: We've done it for events that way. We've opened the green corn tamale and topped it with the cochinita pibil or we could top it with the lamb birria with the mint jalapeno. Maybe for happy hour? 
MSM: This is like the 2.O – we have the freedom to incorporate more Southern California tastes. We have a poke on one of the ceviches. We really have a different take on it. 
What are some of the new favorites so far? 
MSM/SF: The cauliflower is a huge hit and the lamb birria which was very surprising. SF: Vampiro taco with steak and shrimp is a big seller. Huevos ranchero for breakfast and empanada in the morning. People come in and buy a dozen. 
It seems that Vegan dishes are on everyone's mind lately and there are a lot of wonderful vegetable dishes on the menu – the cauliflower is addictive. Can you describe how it's made? 
SF: We take raw cauliflower and sear it in really hot olive oil so it starts to brown almost immediately. We have a puree with roasted garlic with orange and lime juice and a little chipotle. That is all roasted and finished with fresh lime juice, then topped with little Cotija cheese. 
You were both ahead of your time with sustainable seafood practices. Can you tell us how that is utilized in your kitchens and menus today? 
MSM: We took swordfish and Chilean seabass off the menu back in the 90s because our eyes were opened by the Monterey Bay Aquarium. Not only the state of the oceans, but also the impact that chefs have. Eighty- percent of seafood that is consumed in this country is outside of the home. A chef is making the decision about buying it or not buying it. We have been on that path and MBA has been an incredible partner. They have a great website and are always there if you need something. We are still very careful about using sustainable tuna in ceviche; Baja seabass and oysters with filter feeders from the ocean and sustainably caught U.S. wild shrimp. We are continuing that commitment to sustainability, and not only that but the rice and beans are organic and many of the vegetables. The meats are grown without antibiotics. Each year we try to take on another sustainable practice.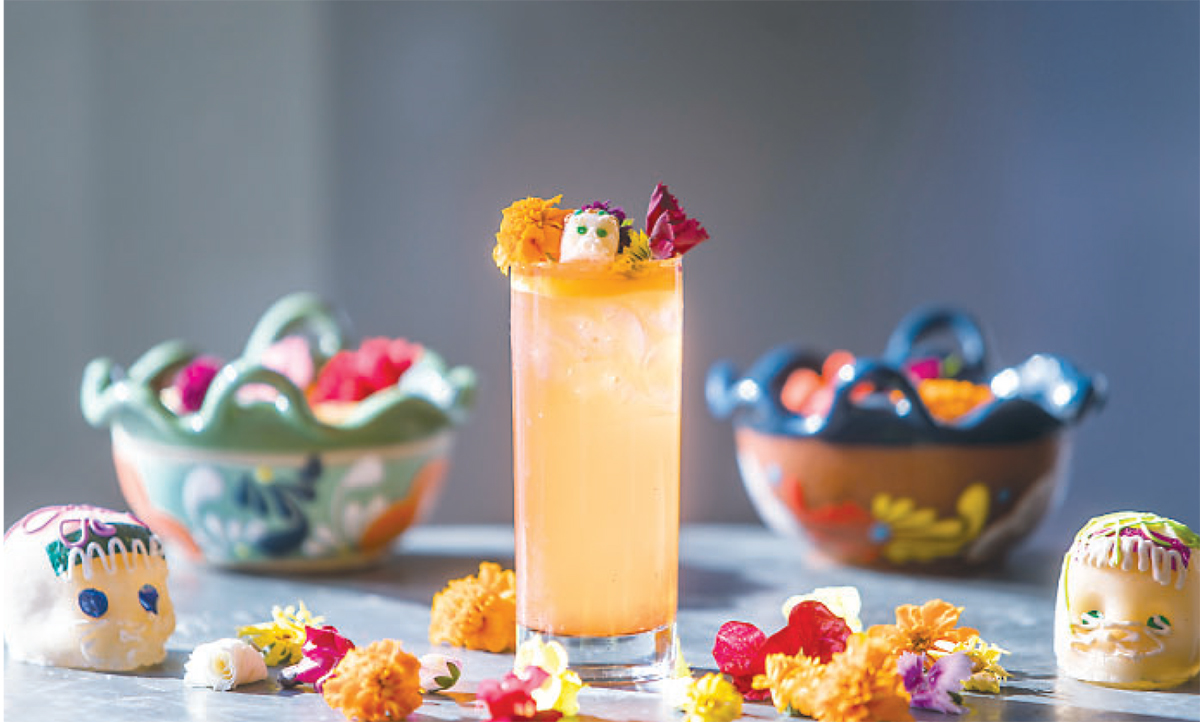 How has the restaurant industry changed since you first hit the scene and had your first Food Network Show? 
SF: From when we started the number of farmers markets around the city compared to 38 years ago [has increased.] The availability and access to markets all over the city have made chefs more likely to visit and shop at the markets then when we started. The demand for sustainability and restaurants that are aware of the environment, gluten free, and vegetarian is way broader. Things have shifted in a dramatic way. Before you had to try and find that vegetarian restaurant. That is a clear change that has happened. 
MSM: Everything is more complex with the internet and information explosion you can find out so much more about your ingredients. It used to be you'd call your purveyor and order only one kind of chicken. Now there is free-range, organic, salted or non-salted. Its crazy the amount of ways you can buy a chicken. 
SF: No question the demand on the beverage program from when we opened CITY [in the 80's] we put our first margarita on the menu. We were using Chinaco tequila and I called it Chinac-out. People were blown away because we were squeezing fresh lime juice. Back then it was so unusual but now you wouldn't even think about not having it. Now every restaurant, pretty much, has a great margarita. 
MSM: Back in those days people would make margaritas, even at home, by getting frozen lime-aide at the grocery store and Jose Cuervo. It's changed 180 degrees. 
SF: People that never drank tequila and mezcal are now sipping them similar to a great scotch. People are desiring a more varied experience and the cocktails themselves, as we know mixology, has become a huge thing from 25 years ago. 
MSM: What has really changed is chefs are rock stars. Our profession has actually become professional where it used to be the bottom of the barrel. Nobody looked upon working in the restaurant business or being a chef as being the hip, cool, thing to do, or even very respected. When I decided to become a chef, my mom said, 'you might as well become an auto-mechanic.' Now they have television shows and are actually leaders and having an impact. That has been an exciting part of our journey, but it's also made the industry harder. There is a terrible lack of staff to hire. It's hard to find the right people and good employees with the right kind of work ethic. 
What advice would you give a young restaurateur today? 
MSM: That hasn't changed. We would tell them to go get a job in a restaurant for a couple of years. It's a profession that chooses you. If it's the one thing that makes you so happy that it doesn't feel like you're at work all day every day, and it's the thing that you love to do most. If not, then it's not the right profession for you. 
SF: We always encourage people to experience it from being a dishwasher on up through prep and on the line and really understand the amount of hours and pressure that it takes – and getting burned. If then you still love it and you have learned with a well-rounded experience – that is so important before you go and open your own place. Food Network has shifted that over the years. Someone gets a show and becomes hot, then they think they are ready to open their own restaurant, Its very misleading. Sometimes that can work but the business is so challenging for so many reasons, it's not just being a good chef. It's about being a good leader, someone who inspires and motivates people. That's a lot for someone who doesn't have the experience yet. 
Where do you like to go when you're not working? Any guilty pleasures? 
MSM: We are opposite in that way. I like to stay home and cook. I hardly ever go out. Ilovetobeathome.IfIdogoout,it'sfor Asian food, but I love to stay at home and have people over. I just like to be at home and even reading the newspaper is a luxury these days. 
SF: You go to so many more places than me! I've had so many years of working nights. Over the years I'm used to meeting [partner] Liz at 9:30 or 10 p.m. to get a bite. Part of that is to have a drink and not spend time preparing. That has become a pattern over the years. When I'm off and can go to the market, I love to have people over. It's mixed for me. Sometimes I just want to get home, curl up, watch Rachel Maddow and make a big bowl of popcorn at 11 p.m., that's a perfect dinner.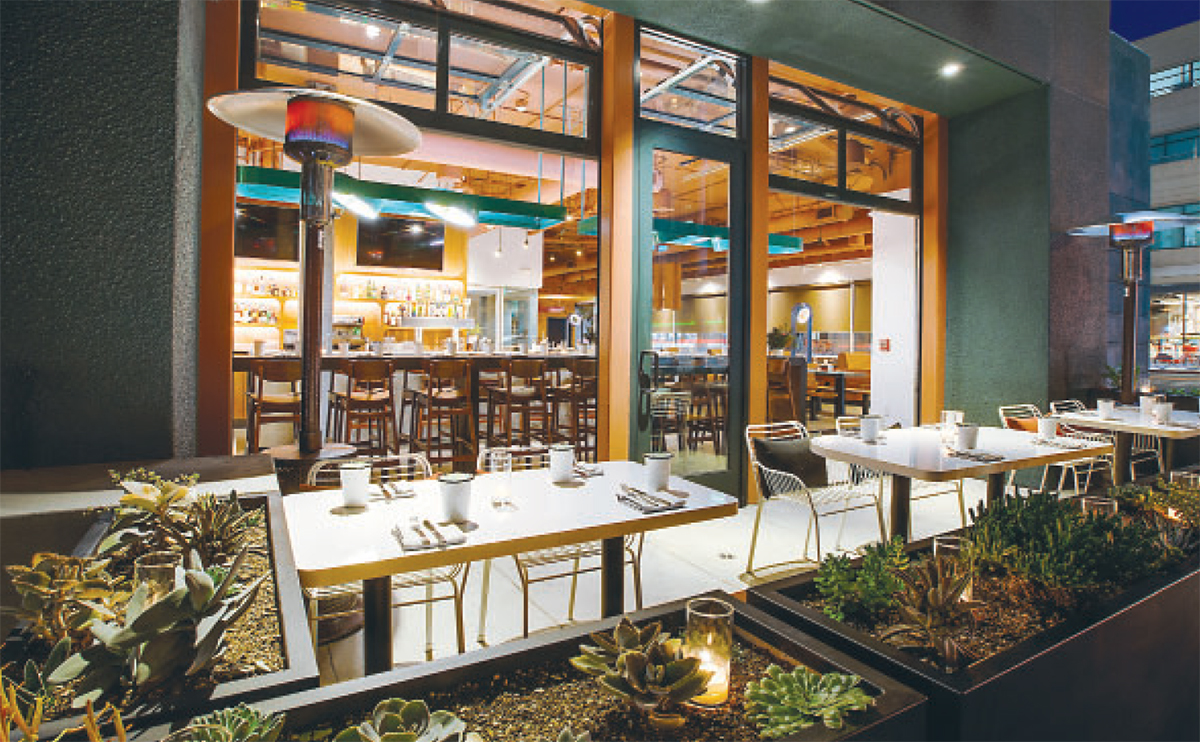 I know you are both traveling and involved in so many amazing charities and events year-round. What's next for you ladies? 
MSM: I'm going Egypt and India for a Border Grill pop-up in Mumbai and working with school feeding programs like here [in L.A.] with Share Our Strength [No Kid Hungry]. They are starting to look at global child hunger and share best practices around feeding school programs. I don't want to leave, I'm having so much fun at Socalo but when I booked this trip, we were going to open in June, but I know Susan can handle it. SF: BBQ Mexicana is opening up at LAX over the summer in the new mid-way terminal and it's the second season of BBQ Mexicana in Las Vegas at the Howard Hughes baseball stadium. In March, we just started a culinary program at the LA LGBT Center. It's a 12-week program for seniors and youth which includes an externship and [in some cases] placement in restaurants. We just launched the coffee shop at the corner of McCadden place and Santa Monica Boulevard and it's open to the public. The kids can learn to become a Barista and we will be doing food to go. Then we have Simply Divine – our fundraiser for the LGBT Center in the spring at Hollywood Forever Cemetery. I feel like Mary Sue and I are pretty busy right now.