Hospitality | Lifestyle
Local Heroes
BY Carole Dixon April 10, 2020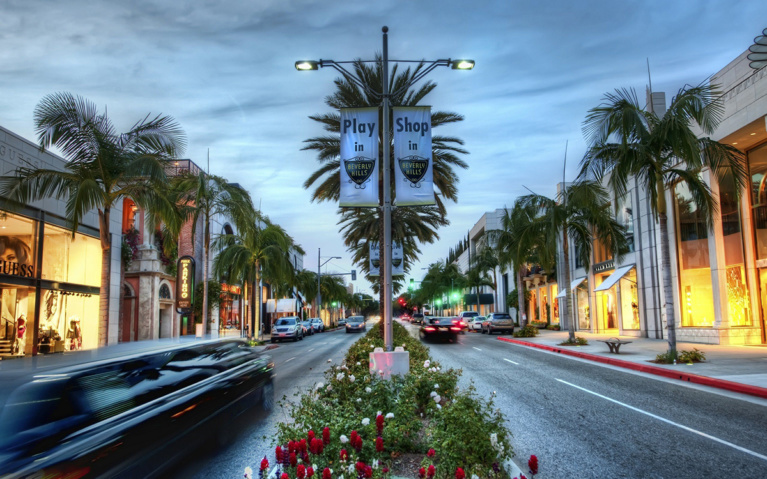 Reading Time:
3
minutes
While restaurants and hotels across the City are all suffering due to COVID-19 closures and limited services, this is not stopping some local organizations and small businesses from giving back to the community and, in some cases, their employees, during this crisis. 
The Dorchester Hotels, which includes the Hotel Bel-Air and Beverly Hills Hotel, have been providing meals to local hospitals and homeless veterans in VA facilities. "We have pledged to take care of all of our team members across Dorchester Collection, and we also are committed to supporting the community with hundreds of care packages each week going to local hospitals, first responders and those in need," Edward Mady, Regional Director of West Coast USA and General Manager told the Courier. 
Moët Hennessy USA, the U.S. entity of the LVMH Wines & Spirits division, has made financial donations to the U.S. Bartender's Guild and the National Restaurant Association Education Fund (NRAEF), which aids workers who have lost their jobs in the sector. The brand is also making thousands of liters of alcohol for health care uses and hand sanitizer through its Woodinville Whiskey distillery in Washington state. 
The Peninsula Beverly Hills is giving back through donations and meals provided to local firefighters, police officers, and hospital workers. Next week, almost 400 hourly employees at the hotel, will receive a "family dinner" for four created by Chef Codney. The hotel is also providing a bag of groceries to each employee. 
Maude owner and Australian-born chef Curtis Stone has transitioned both his Beverly Hills and Hollywood restaurants to marketplaces. He is devoting the resources for philanthropy to his #Commit2One partnership, which has benefited the National Young Farmers Coalition, Chrysalis, Adopt Together, Share Our Strength and most recently, Drought Angels, which helps Australian farmers in need. https://www.mauderestaurant.com 
Popular Pizzana cafe with locations on Robertson Boulevard and San Vicente Boulevard in Brentwood, is providing free gourmet pizzas to frontline medical staff including doctors and nurses. Visit their GoFundMe page to make a donation at https://www.gofundme.com/f/help-us-support-our-emergency-medical-workers. 
Wally's Wine and Spirits on Canon Drive is still keeping a steady retail pace with take-out and delivery even if the typically buzzing restaurant and store are now both empty. They are also giving back to the community during this time. According to Wally's president and principal owner Christian Navarro, "We are sending food every week to Cedars-Sinai ICU, St John's ICU and the Beverly Hills Fire and Police departments." 
The fast-casual Fatburger chain has hit the road with a food truck that will be providing 10,000 free meals for healthcare heroes on the frontlines this April. The truck made one of its first stops at Children's Hospital Los Angeles and continues to stop at regional hospitals, serving up to 500 meals at a time. 
Andy Wiederhorn, CEO, FAT Brands said, "Los Angeles is a city of dreamers. Right now, our healthcare workers are fighting on our front lines to protect our city. We're humbled to help them in a small way as they fight to keep that dream alive for all of us." 
Innovative Dining Group has set up an IDG Relief Fund to help support their employees who are currently out of work. The company is donating 50 percent of every gift card purchased directly to their employees. Customers can purchase at shop.innovativedining.com or for pickup daily from 5 p.m. to 9 p.m. at their local restaurants such as Sushi Roku, BOA Steakhouse and Katana all on Sunset Boulevard. 
Suzanne Goin is partnering on a new initiative with Dine11.org to help feed healthcare workers with delicious market-driven food from her restaurants, a.o.c., Tavern and Lucques. Goin will be including produce from local farmers as well as breads and cookies. The Larder Baking Co (also owned by Goin) and Dine11.org are also partnering to feed frontline healthcare workers with a buy-give one promotion with Tock. https://www.exploretock.com/thelarderbakingco. 
The Sushi Nozawa Group, which owns Sugarfish in Beverly Hills, intends to keep 100 percent of the over 600 people — both salaried and hourly — at all of their restaurants (this includes Nozawa Bar, KazuNori and sister restaurants HiHo Cheeseburger and Uovo). They have reopened the phones to take orders for pickup and delivery, and whenever possible, have their staff do the delivery. https://sugarfishsushi.com/locations/la-bh/. 
For more information on how you can help restaurants, visit https://www.restaurant.org/Home.