Lifestyle
Zoom 101: Preparing for Your Next Virtual Meeting or Party
BY Carole Dixon May 8, 2020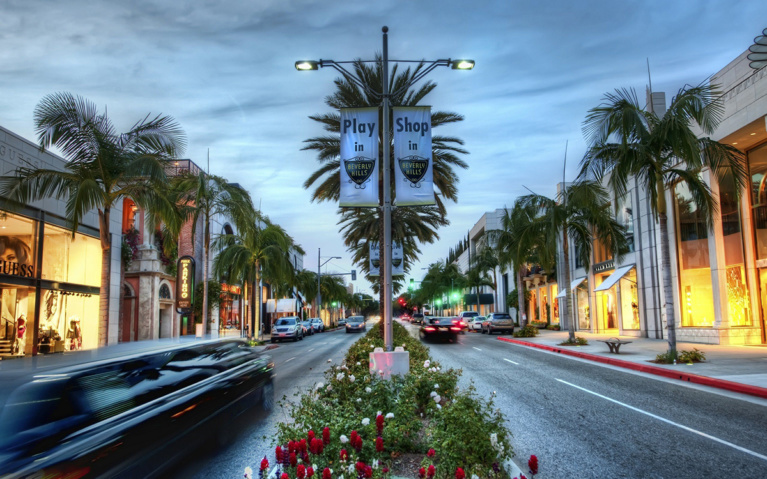 Reading Time:
3
minutes
With virtual contact replacing personal contact for business meetings and social gatherings these days, the Courier wanted to share a few tips on how to look your best while navigating a Zoom, FaceTime or Skype call. 
First, there is the technical aspect of your home computer or device, including positioning, lighting and sound. We spoke to celebrity photographer Alex Berliner of ABImages who shared with us a few crucial tricks of the trade. 
For Berliner, you must start with a clean slate. "One of the most important things is the lens on your camera needs to be really clean. Most computers have a built-in lens (the dot at the top your computer screen) and it usually has a thumbprint on it," he said. 
Next, do you know where your audio mic is? "You can attach an outboard audio source with a real microphone through a pre-amp and then hook that into your computer so you can get really good sound," said Berliner. "A lot of people in the music business and podcasting are using broadcast quality microphones. You can also connect a set of blue tooth headphones or earbuds so that you are hearing better than through the computer speakers." 
As for the light source, Berliner recommends an inexpensive LED lighting system that has rechargeable batteries so you can use them plugged in or portable and wireless. "One that I see used more frequently is the ring light. It's a round group of lights and you can change the color temperature. So, if you are inside at night, you're not flooding yourself with blue light, but with tungsten lighting (most common in a home) or warm LED lighting. Cold or bluer light is for daylight." The lighting set-up should also be behind the computer, in front of you and not across the room. 
Next is the position of your camera. "Get your camera level up to at least eye-line or a bit higher," advised Berliner. "Try to elevate it a little (just like doing a selfie with your phone), use books or a computer stand that is angled. A Notebook computer sits at an angle, so you still have access to everything, but the screen is a little above you." 
The surrounding also makes a big difference in whether a session will be successful. Avoid places with an echo like a bathroom or hallway and too much backlight from windows. "If you have two people in a room on the call it's important to sit close to the screen. The further away from the mic, the more room noise you are going to get, and it will not work as well," said Berliner. 
For all accessories, Berliner recommends local and family owned Samy's Camera on Fairfax who is taking online orders and has delivery services. 
Berliner also advocates a cool background using a video loop or a still picture slide produced in photoshop or on the Zoom app is a nice touch. For something less labor-intensive, Travelocity recently launched an interactive Zoom background featuring the iconic Roaming Gnome. You can download the international sites from cities to beaches at https://www.travelocity.com. If you'd prefer a local background, the Dorchester Collection has a stylish collection of digital backgrounds featuring the Beverly Hills Hotel from the pool to the Polo Lounge. 
Your personal appearance is also key to the at-home conference success. Video and fashion stylist Lindsay Albanese, inventor of the Toptote hat clip, suggests wearing solid, bright colors. "People always appreciate a little pop of brightness, but no neon ever," she said. "Also, stay away from really small or repetitive prints and super thin pinstripes can tend to "strobe" or have a trailing effect on Zoom." 
And, remember to keep dark shadows off your face. While we can't run up to Sunset Plaza Drive for a touch-up, Blushington has been offering free make-up tutorials online including how to prepare for a video conference meeting. Think light, flawless coverage, however, you will need to add some dimension since the camera will make you look flat, so check https://www.blushington.com/ for more contouring tips.