Many of our favorite social gathering places, including indoor restaurants and bars, might be closed for the foreseeable future, but outdoor dining and picnics are flourishing for the summer months all across town. Here are some local picnic sites to get your mind off the pandemic, along with suggestions as to where to pick up a perfect picnic spread.
If you plan to head west, a beach picnic is a natural choice. While the beaches are open, some nearby parks, such as Will Rogers, are closed for picnics. Palisades Park along Ocean Avenue in Santa Monica is walking distance from many great food options and provides a view without venturing down to the sand. There are even some picnic tables on the north end past the rose garden.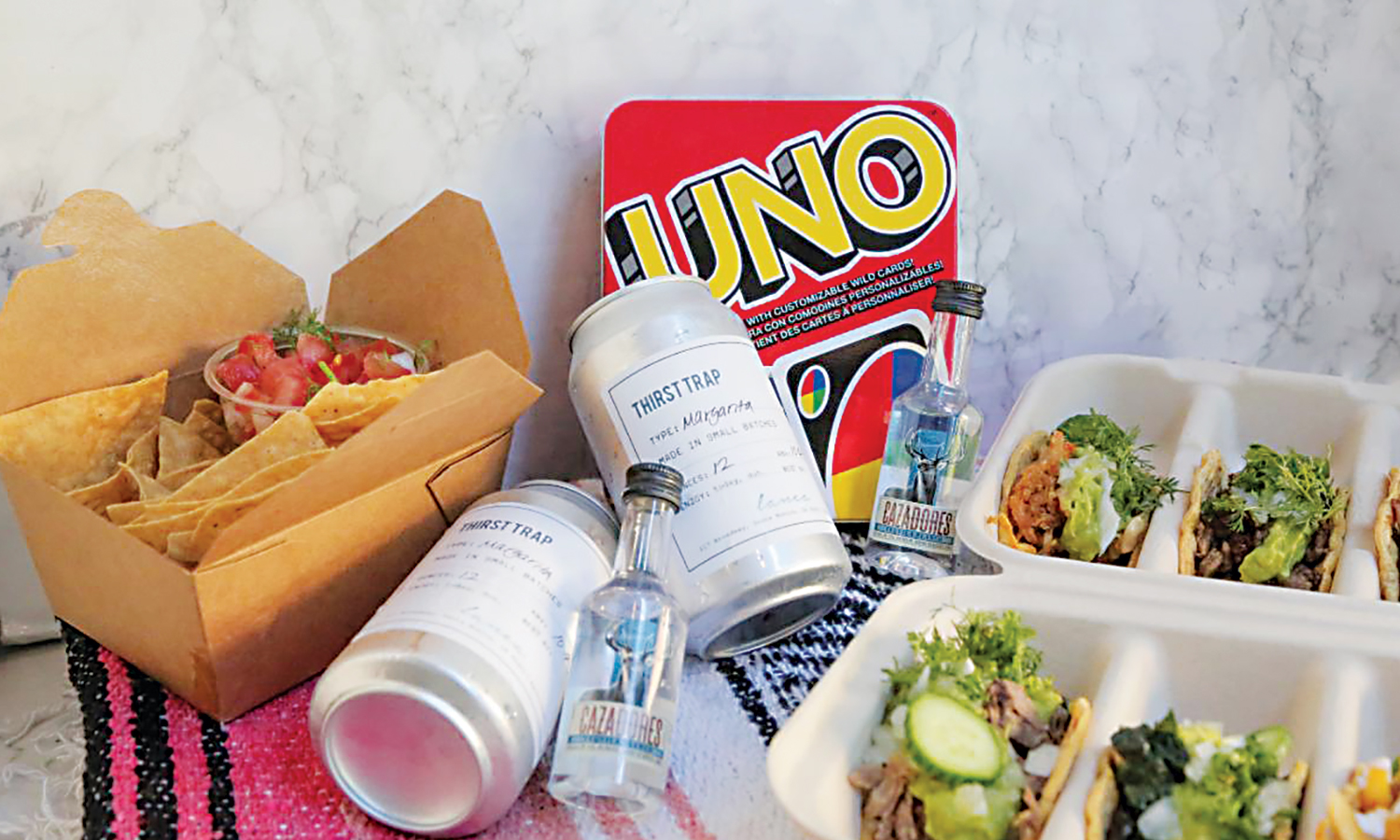 If a drive up the coast sounds more appealing, the dog-friendly Leo Carrillo State Park in Malibu near the county line is about 28 miles from Santa Monica. The area is open from 8 a.m. to 10 p.m. and is first-come, first served unless you make a reservation for a campground spot.
Heading south, the often-overlooked Marina Beach is a manmade sandy spot built in 2018 with a view of the Marina del Rey harbor boats. The half-mile area near Admiralty Way and Via Marina allows for kayaking and windsurfing plus picnics near the shoreline.
As for the right food to accompany your outing, year-old Lanea on Broadway in Santa Monica is making beach or park picnics for National Tequila Day on July 24, and throughout the weekend. The Fiesta Meal Picnic Pack includes tacos, chips, pico de gallo, handmade small-batch cocktails that are canned in-house with Jaja Tequila and Cazadores Tequila, a Mexican serape blanket along with a deck of UNO game cards or a party piñata.
On 7th street in Santa Monica, Esters Wine Shop & Bar offers a variety of beautiful meat and cheese platters in different sizes that come on bamboo plates that are placed inside a box, with a sticker on the inside of the lid that explains the content origins. All the orders include accoutrements such as crostini, cornichons, corn nuts, olives, chutney and honey. They have a huge selection of wine to pair with your order and a variety of curated canned wine packs created for quarantine, such as the "Tastes Like Summer" with rosé.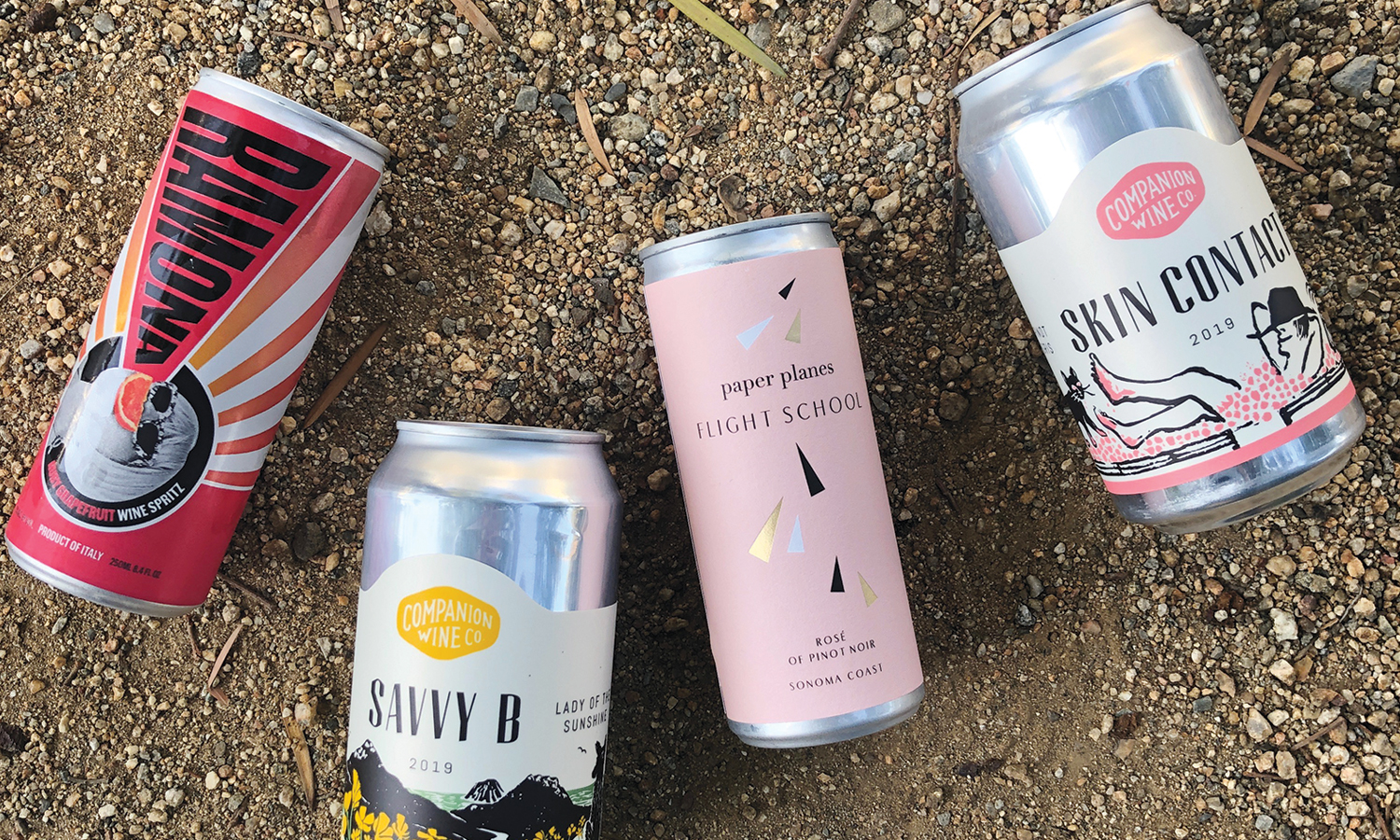 Esters Co-Owner and Rustic Canyon Family Wine Director Kathryn Coker makes no excuses for the canned wine. "There are so many canned wines out there right now and it's so great to have an alternative to beer for a casual occasion," she told the Courier. "Unfortunately, great packaging doesn't always equal great wine inside, but in this case, it does. I'm obsessed with the packaging and the quality of the product behind all the cans in this pack.  Plus, they're all from chemical-free vineyards – so you can feel so good about what you're drinking."
For an alfresco dessert party, Sweet Rose Creamery in Brentwood is now offering an Ice Cream Sundae Party Pack that includes six pints, a jar of hot fudge, two toppings, spoons, cups, napkins and a dry ice-filled freezer bag. It's portable, picnic-friendly and available for curbside pickup, takeout or delivery if you'd rather just enjoy an ice cream social in your own home garden.
If the hills are more appealing for your jaunt and you are missing the summer concert series at The Hollywood Bowl, you don't have to miss out on the excellent food and day-drinking wine selections from Suzanne Goin and Caroline Styne. Order a full three-course meal, such as the famous Spanish fried chicken (from A.O.C. and Tavern), which comes with a salad and dessert, or a BBQ meal for two, among other fish and meat menu favorites. Pick-up is available through lot A and picnicking is still offered  on-site, just north of the Bowl in designated areas, or you can take it on the road.   
Not too far away, Griffith Park is another great picnic location. The Vermont gate is open from 5:30 a.m. to 10 p.m. and picnic options include the Old Zoo on Crystal Springs and Amir's Garden, which is a hike from the Mineral Wells area.
If you're already in Hollywood, and a last-minute planner, head to the Franklin Village Oaks Gourmet Market and café. This spot at the bottom of the hills is known for charcuterie platters, burgers, sandwiches, and picnic baskets that include bottled water and wine, along with glasses and a corkscrew, so you have everything you need in one spot.
Heading East to Pasadena, the Arlington Gardens is a botanical oasis in the middle of the city where you can roam with your dog (on a leash) and picnic with social distancing from 8 a.m. to 6 p.m. The Chado Tea Room in Old Town has become an L.A. institution and they are now offering an afternoon tea experience to-go, specifically created for picnics with friends or family. Choose from over 300 global teas, along with finger sandwiches, salads and pastries in pretty boxes tied with a bow for your excursion.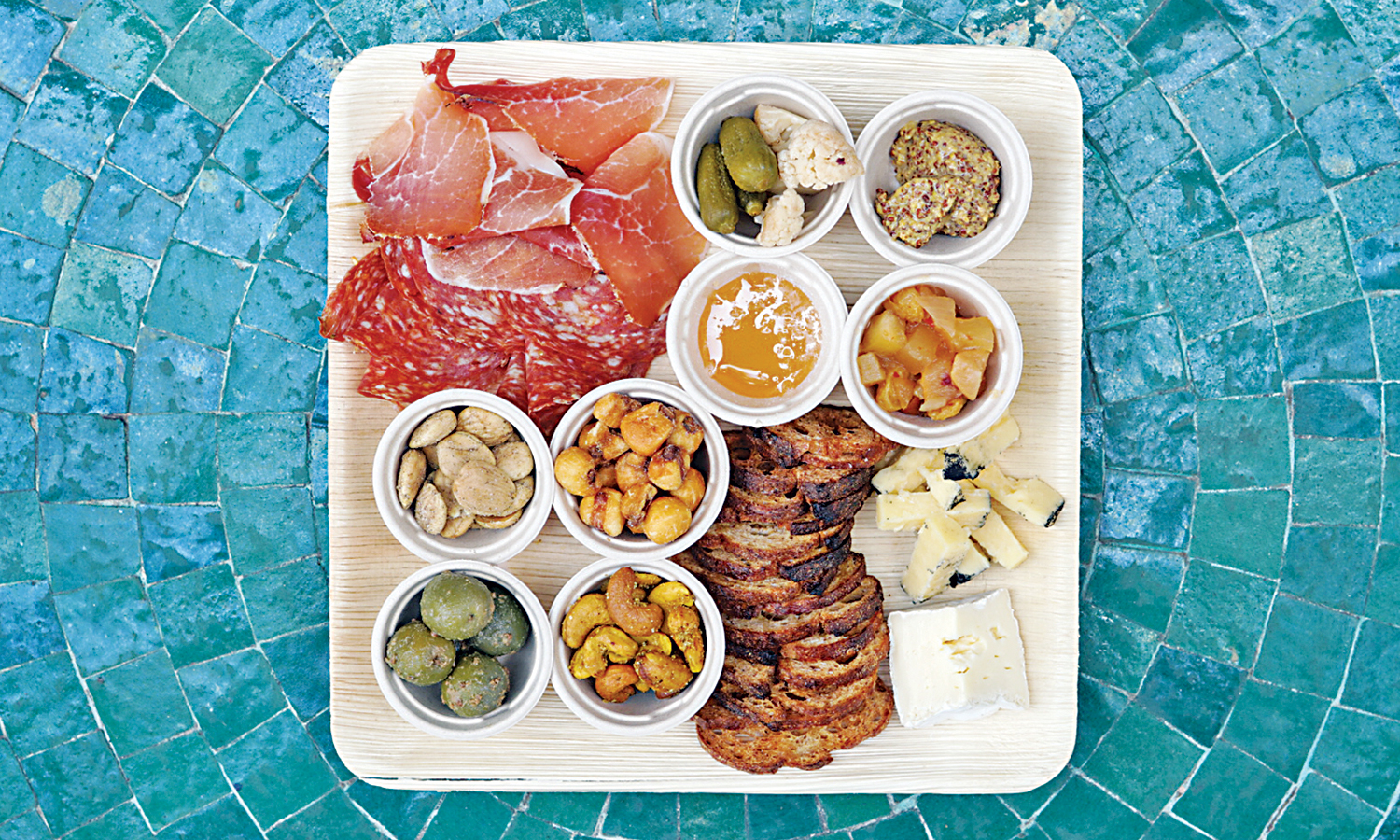 Also, in the Old Town area, Chef  Tachibe (formerly of CHAYA) can be found at Osawa in Pasadena creating bento boxes with miso-marinated grilled salmon and soy-glazed black cod, plus eight-piece sushi combos for outings–and don't forget their sparkling sake. If you're craving a meat feast, Gus's BBQ on Fair Oaks will whip up a southern-style picnic platter with a mix-and-match selection from ribs to fried chicken, along with sides, salads and beer.
Closer to Beverly Hills, grab a signature comfort food picnic from Joan's on Third. The box includes everything from homemade soup, mac and cheese, granola, chicken enchiladas, potato chips and Nutella loaf bread, and you can add a bottle of red, white or pink wine to your order. Beef up your pre-order with fried chicken or baby-back ribs, but be sure to check the daily menu for specials before you order.
For a casual lunch, Clementine in Century City is a great bakery and coffee pit-stop, but they also offer an off-menu item called "Clementine in a box" that was created specifically for events and picnics. This includes their popular smoked turkey and avocado or tuna salad with watercress sandwich, a Caesar or green salad, and the famous chocolate-chip cookie. Add their house-specialty, ginger lime-aide or tropical iced-tea drinks to your order. They will need one day's notice and beware they are closed on Sundays.
If you want to enjoy the outdoors but don't want to venture too far, Coldwater Canyon Park is open and you can picnic on the grass. (Picnic tables are taped off for now.) The Franklin Canyon Park trails are also open, but you need to reserve a table and picnicking requires a permit, so you just might want to recreate the scene with one of these gourmet outdoor meals in your own backyard.