While many businesses are wary to open during a global pandemic, that didn't stop New York City-based bakery Flour Shop from opening its doors this week in Beverly Hills. Since Flour Shop's Founder and Flour-ist Amirah Kassem opened her flagship brick-and-mortar bakery in SoHo in 2017, the sugary confections have garnered fame on social media. As dessert culture continues to be on the rise, Flour Shop stands out with their famous signature explosion cakes, a six-layered rainbow vanilla cake with cream cheese frosting that explodes like a pinata with rainbow sprinkles when you cut into it.
The bakery, which opened on Aug. 17 on South Santa Monica Blvd., saw locals lined up outside in anticipation of a chance to sample the legendary sweet treat.
"We've been working on opening this location for about a year," Holly Ohanessian, director of retail told the Courier. "We were supposed to open earlier in the year, but COVID-19 slowed us down. But it didn't really stop us from moving forward. We feel like there's still a demand for cake and celebrations."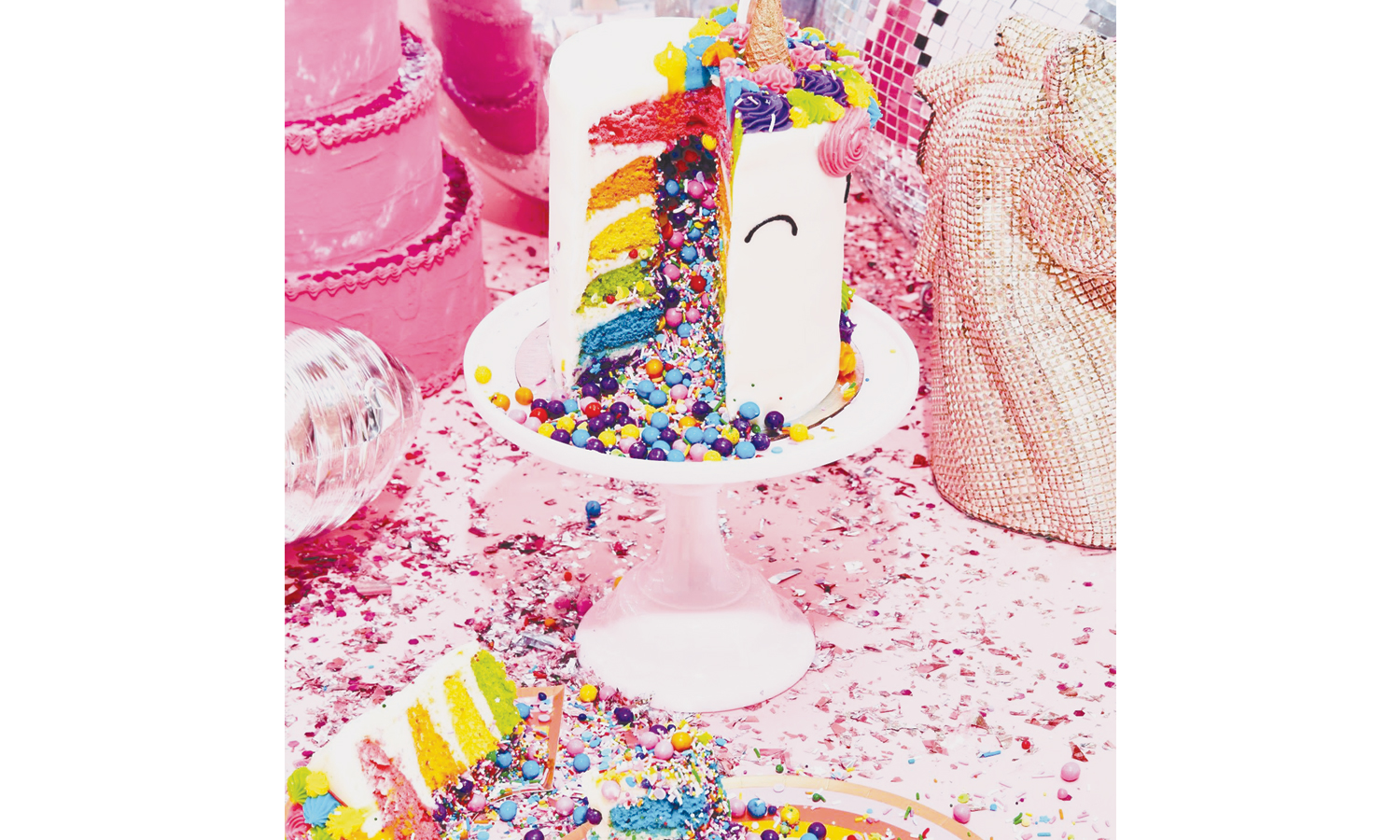 Inside the Flour Shop, colorful décor commands the senses. With a floor-to-ceiling painted rainbow, walls are stocked with kits to make your own cake at home, sprinkles, food coloring, frosting, and all the baking or party supplies required for a colorful celebration. At the counter, patrons can choose from an array of bite-sized cake balls with flavors such as rainbow vanilla, chocolate chip, cookies n' cream, carrot cake, Nutella and peanut butter. The bakery also offers an assortment of explosion cakes, cookie cakes, rainbow cakes, cakes crafted to look like burgers and donuts, and push-pops.
"We'll eventually turn that into a little party space," Ohanessian told the Courier. "We can close off a section and host birthday parties and things like that. We love to celebrate the birthday lifestyle. We're all about putting smiles on people's faces and spreading joy and rainbows."
Currently, the bakery has two outdoor dining tables and hopes to offer indoor seating pending the Public Health Order. "If we feel like we need to expand, we will," said Ohanessian.