City of Beverly Hills | Community News | Health | News
COVID-19 May Curtail Halloween in Beverly Hills
To date, Public Health has identified 249,859 positive cases of COVID-19 across all areas of L.A. County, and a total of 6,090 deaths.
BY Ana Figueroa September 10, 2020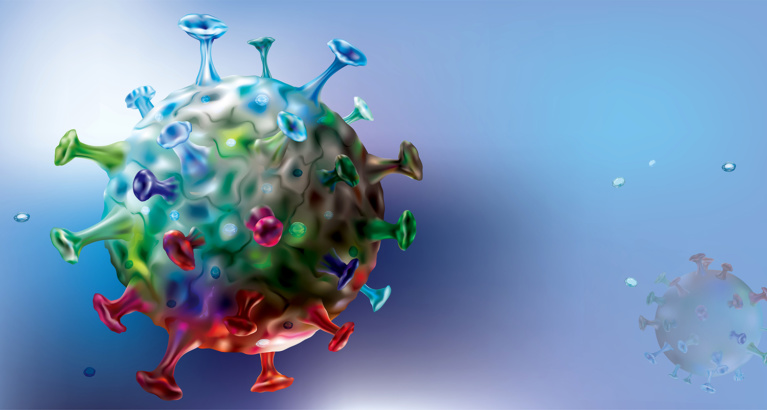 Reading Time:
3
minutes
Trick-or-treating is the latest victim of the novel coronavirus, at least in Los Angeles County. Citing the virus, the county Department of Public Health (Public Health) is recommending against the traditional All Hallows Eve activity. In its Sept. 8-promulgated "Guidance for Celebrating Halloween," Public Health indicates: "Since some of the traditional ways in which this holiday is celebrated (do) not allow you to minimize contact with non-household members, it is important to plan early and identify safer alternatives."
The document goes on to state that "door to door trick or treating is not recommended because it can be very difficult to maintain proper social distancing on porches and at front doors, ensure that everyone answering or coming to the door is appropriately masked to prevent disease spread, and because sharing food is risky.
Also "not recommended" is "trunk or treating," where children go from car to car instead of door to door to receive treats, particularly when part of Halloween events, since it is difficult to avoid crowding and sharing food.
Expressly prohibited by the County are "Halloween gatherings, events or parties with non-household members, even if they are conducted outdoors." Similarly, carnivals, festivals, live entertainment, and haunted house attractions are not allowed.
The County does, however, sanction online parties or contests, such as pumpkin-carving or costume contests, as well as car parades that comply with public health guidance for vehicle-based parades. Additionally, drive by events or contests where individuals dress up or decorate their vehicles and drive by "judges" that are appropriately physically distanced are allowed.
Drive-through events where individuals remain in their vehicles and drive through an area with Halloween displays are also acceptable forms of diversion. And, drive-in events where individuals receive a treat bag (limited to commercially packaged non-perishable treats) or take away item from an organizer while the participants remain in their vehicle are also permitted.
Other approved events include Halloween movie nights at drive in theaters (as long as they comply with the Public Health drive in movie theater guidance); Halloween themed meals at outdoor restaurants (in compliance with all restaurant protocols); Halloween themed art installations at an outdoor museum (in line with the Public Health Museum Guidance) and lastly, dressing up homes and yards with Halloween themed decorations.
Public Health adds that regardless of how families choose to celebrate Halloween, it is important to wear cloth face coverings when outside the home and around others that are not part of the household; avoid confined spaces by actively staying away from indoor spaces that don't allow for easy distancing of at least six feet between individuals; avoid close contact by remaining at least six feet away from all other people who are not part of the household, especially while talking, eating, drinking, and singing; wash or sanitize hands often; clean frequently touched items regularly and stay home and away from others if you have been in contact with someone who is sick with COVID-19 or has symptoms of COVID-19.
The City of Beverly Hills is expected to review the County's Halloween Guidelines and provide additional information in the coming weeks about any potential City-sponsored activities for its disappointed younger residents.
Among the population overall, the number of COVID-19 cases in the City stands at 627. Public Health will monitor data over the next few weeks to determine the impact of the Labor Day weekend on the transmission of the virus across county communities and recommends testing for individuals possibly exposed to COVID-19.
To date, Public Health has identified 249,859 positive cases of COVID-19 across all areas of L.A. County, and a total of 6,090 deaths.
"We have made tremendous progress as a County since mid-July in bringing down our community transmission rates and preventing a catastrophic level of demand on our health care system. We have been successful, in large part, because people have been following what we know are the best public health practices we have. We have avoided gatherings and moved many services outdoors. Unfortunately, what we've learned from the past several months is that we cannot return to normal at this time; we need to maintain our vigilance so that we can continue to suppress the spread of the virus and get to a place when we can safely reopen additional sectors, especially schools," said Barbara Ferrer, Ph.D., M.P.H., M.Ed., Director of Public Health.