City of Beverly Hills | Community News | News
Weekend Sees A Trio of Protests in Beverly Hills
BY Samuel Braslow October 5, 2020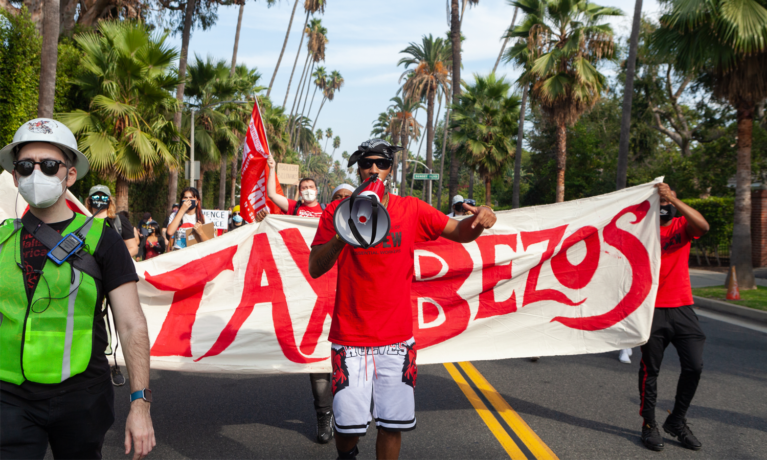 Reading Time:
2
minutes
This weekend, Beverly Hills yet again played host to multiple protests and rallies. The largely peaceful events took place on Oct. 3 and Oct. 4 and illustrated the growing passions and tensions felt nationally.
On Oct. 3, the weekly pro-Trump "Freedom Rally" drew hundreds of supporters to Beverly Gardens Park in front of the Beverly Hills sign. The event, now in its third month with plans to continue until the Nov. 3 election, has become a hot social event for conservatives in Beverly Hills and beyond.  The rally, organized by Beverly Hills local Shiva Bagheri, attracts local Republican candidates, supporters of President Donald Trump, vendors hawking Trump merchandise, and conservative activists.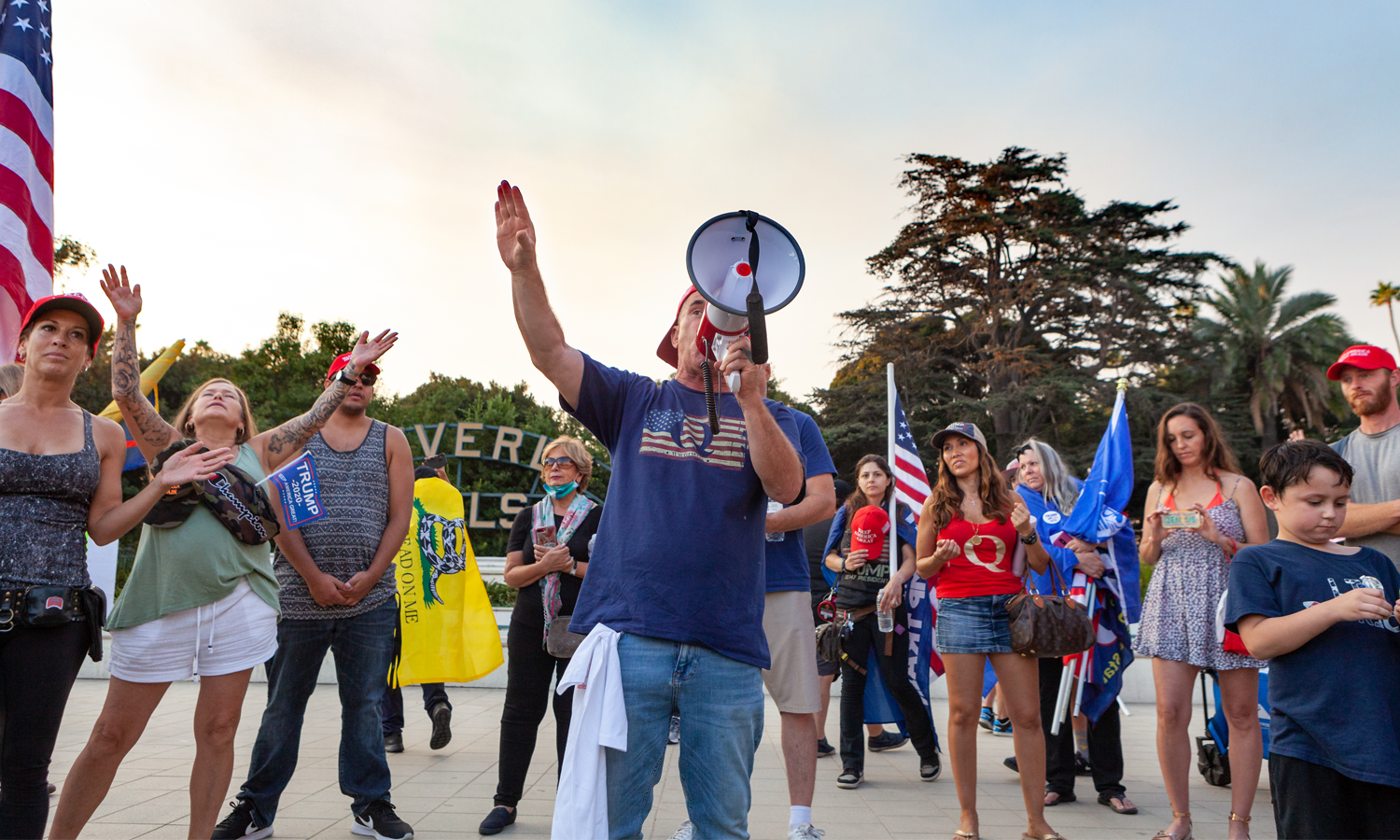 Counter-protesters also came to Beverly Gardens Park on Oct. 3. Dressed all in black, the group marched from Roxbury Park and arrived after 4:30 p.m. Beverly Hills Police Department officers had earlier fenced the park in two, with a neutral, police-only area in the middle. Counter-protesters filled into the west half of the park with Black Lives Matter flags overhead. They remained for about 20 minutes before mostly returning to Roxbury Park and dispersing without incident.
While mostly peaceful, BHPD officers made two arrests throughout the evening. They arrested one man in a Trump hat for allegedly using pepper spray on counter-protesters. Later, after most of the rally had dispersed, a Trump supporter pushed a legal observer and attempted to strike a counter-protester.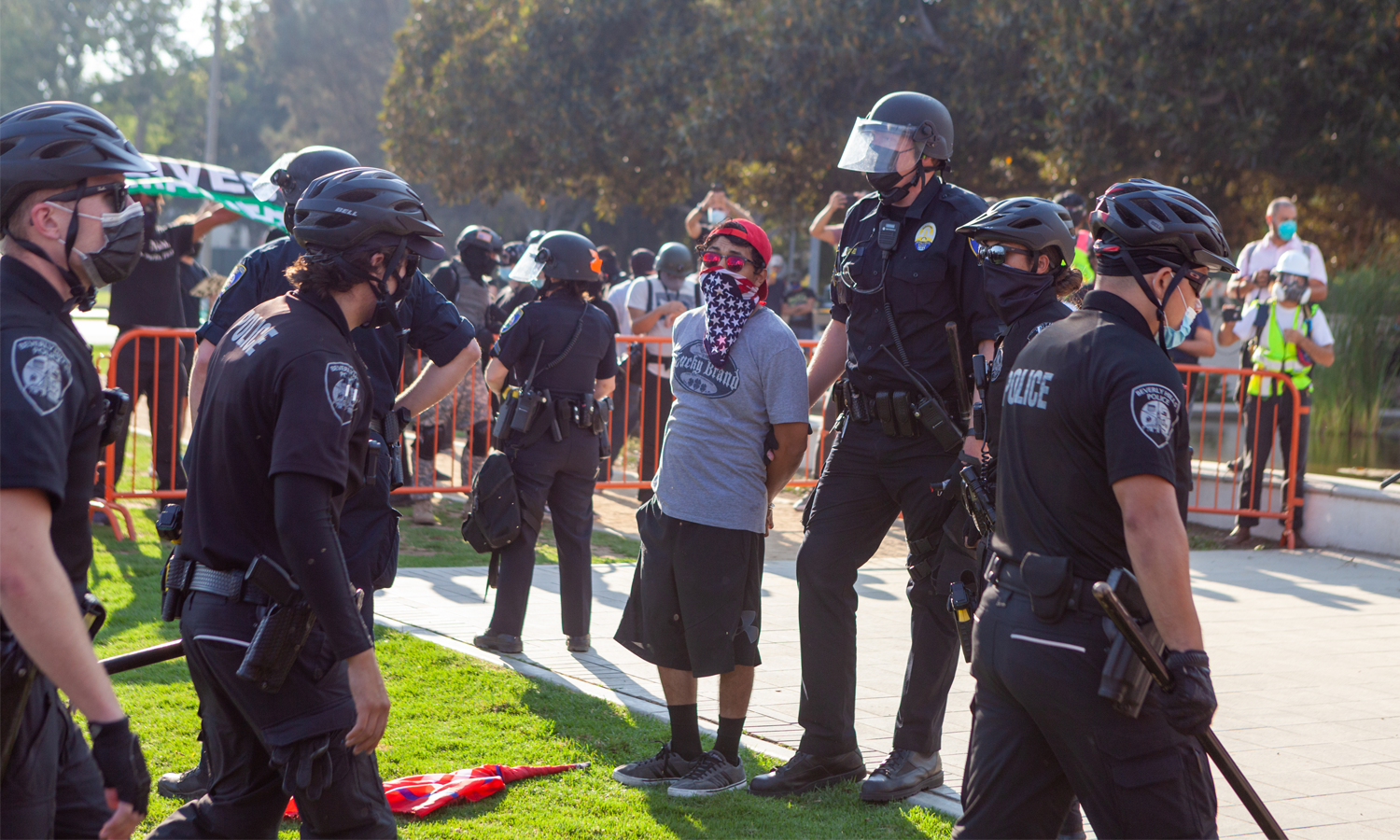 On Oct. 4, a coalition of environmental and labor groups marched from Will Rogers Memorial Park to the newly-purchased mansion of Amazon founder and CEO Jeff Bezos. The march was led by Christian Smalls, a former supervisor at an Amazon warehouse in Staten Island who was fired after organizing a walkout in March. The event was co-sponsored by environmental activist groups like the Sunrise Movement and Extinction Rebellion, who argued for the need to address income inequality to fight climate change.
Smalls called for a general strike on Election Day and for a boycott of Amazon Prime.
Jeff Bezos, who broke records when he bought David Geffen's Beverly Hills home for $165 million in February, was described by Forbes as the "richest man in modern history" in 2018.