Arts & Entertainment | Fashion | The Scene
Vintage Clothing in High Demand in Beverly Hills
"People don't have anywhere to go, but it's still an investment," she told the Courier. 
BY Carole Dixon October 23, 2020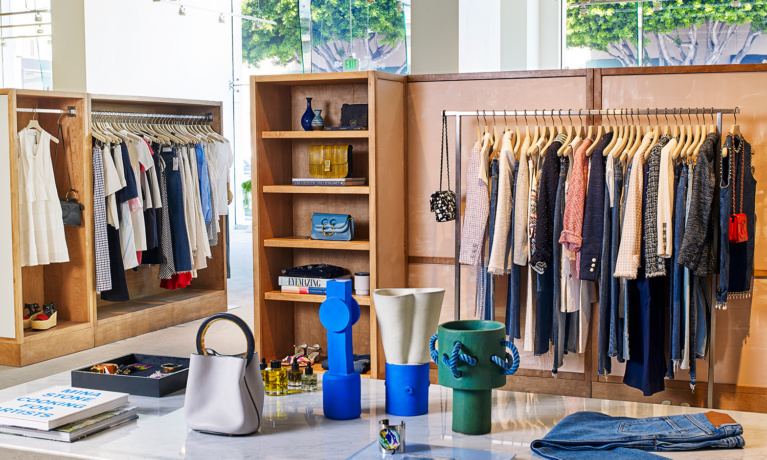 Reading Time:
7
minutes
The interest in vintage clothing has been on the rise for the past few decades. No longer a fashion secret, it's actually chic now to collect pre-worn couture from some of the world's top fashion labels.
Celebrities from Margot Robbie to Natalie Portman have all embraced this pre-owned fashion statement over the past few years for the red carpet. Who can forget that groundbreaking moment of Julia Roberts winning an Oscar in 2001 while donning vintage Valentino?
Beverly Hills and surrounding neighborhoods are a treasure trove for collectors and sellers alike. But, how has the business been fared under COVID-19 restrictions? What are people searching for and how are store owners and customers safely navigating the thrill of the hunt?
Director of Retail Sales and Development at What Goes Around Comes Around on Brighton Way Julian Guevara has seen an uptick in virtual shopping. "Since reopening, we have seen a decrease in foot traffic versus this time last year," he told the Courier. "Most of our walk-in clients are locals, but we are still seeing new faces every week."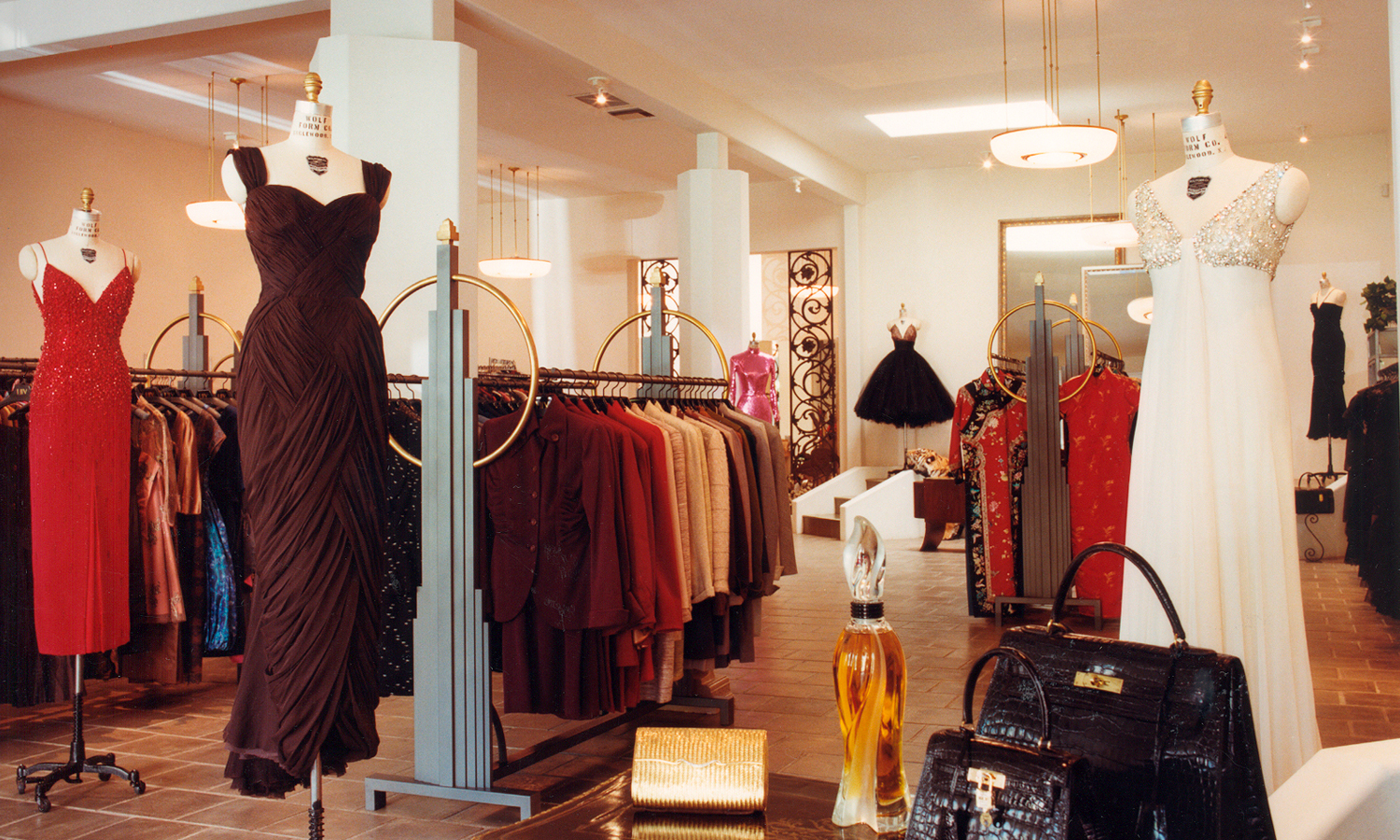 In-house stylists now offer a virtual shopping experience for clients who might be a little apprehensive. For those who do shop in person, the team follows strict safety protocols. Employees and customers are all required to wear a mask and social distance, and there are temperature checks at the door. "We are continuously cleaning all high touch surfaces and disinfecting all garments after being handled," said Guevara.
What Goes Around Comes Around is not a consignment store. They don't go into people's closets or take drop-offs at the store. Rather, they work with a select group of private collectors and auctions around the world.
Interestingly, they are seeing more buyers than sellers. One hot item coveted by Chanel collectors is the Karl Lagerfeld-designed Lait de Coco (Coco's Milk) bag from the 2014 fall-winter supermarket themed runway show. "It is a limited edition, silver metallic, crossbody milk carton bag that is the perfect piece for a Chanel collector," Guevara told the Courier.
Another noteworthy piece is a Hermès Rose Scheherazade Niloticus Crocodile Birkin 25. "Not only is it one of the most coveted Birkin sizes, but the color is the epitome of Hermès true craft," said Guevara. "Everyone is always on the hunt for a neutral colored Birkin but Hermès creates the most stunning colors," he said.
Another place to look for a hard-to-find bag is Fashionphile, now located inside of Neiman Marcus on Wilshire Boulevard. The busy "selling studio" is a conduit for high-end designer handbags that are flying off the shelves from a Chanel caviar quilted grand shopping tote to accessories and jewelry from Van Cleef to Cartier. Due to COVID-19, appointments must be booked at fashionphile.com to drop off an item to sell or pick-up a purchase from the online store.
Known for a robust online resale business from the start, The RealReal opened a brick and mortar store on Melrose in 2018. The spacious modern loft outpost is currently limiting the amount of people on-site, closing the fitting rooms, and cleaning surfaces hourly while offering curbside consignment drop-offs. You may also consign by scheduling a free virtual appointment with a Luxury Manager. (The company has performed over 25,000 of these since COVID-19.) They will also arrange for a complimentary pickup following your appointment, or you can still mail in your items for consignment.
Despite the new safety protocols, the business is still seeing a 27 percent increase in new consignors. And, 37 percent of all new consignors in Q2 were Gen-Z and Millennials. Spring cleaning aside, what are people actually buying?
According to Sasha Skoda, Head of Women's for The RealReal, "Despite the quarantining during COVID-19, handbags are still in high demand. In the first half of the year, we saw demand for Louis Vuitton handbags rise 38 percent and Gucci 24 percent." Limited availability of some popular Louis Vuitton styles may be contributing to increased resale value. "We've seen with the Noe bag and its 11 percent resale value increase since March," she told the Courier. "With Gucci reintroducing their signature horsebit hardware, we've seen a rise in interest in both current and vintage styles, resulting in a 29 percent increase since March."
Skoda has also noticed high value purchases. "It's been interesting to see where shoppers are choosing to invest during the pandemic, particularly millennials as a generation known for investing in experiences, which are heavily restricted in our current climate," she told the Courier.
To that end, the company has seen high-value handbags rise in popularity, particularly from brands like Hermès, whose Kelly bag saw a 42 percent increase in year-over-year search demand last quarter. "Millennials actually purchased more Hermés handbags last quarter than any other demographic," said Skoda.
And, since people are spending more time at home, understated classic pieces are also selling like hotcakes. "We're also seeing a gravitation towards understated styles in handbags. Classic investment bags are timeless and proving their staying power now more than ever. The Louis Vuitton Neverfull and Gucci Marmont Matelassé Shoulder Bag are examples that are always in demand and command high resale values in our marketplace."
Trove in Westwood opened about four years ago. The two-story building is currently bursting with inventory, according to store manager Julian Middleton. Sellers are bringing in more inventory, which is promptly sanitized with a water, vinegar and essential oil spray before it is placed and essential oil spray before it is placed on racks. Buyers are primarily searching for shoes or bags and authentic jewelry from names such as Cartier, Tiffany and Hermès.
LILY et Cie on Burton Way in Beverly Hills has supplied Jennifer Aniston with many vintage pieces from Dior to Galanos for her awards season looks, and Kim Kardashian West with the famed 2003 Oyster dress by Alexander McQueen for the Oscars after-party earlier this year.
Owner Rita Watnick saw the pandemic and subsequent closures due to looting as an opportunity to revamp the store. "The collections are all better than ever," she told the Courier. "We have refined it to a high art. We literally took out every piece of clothing and all of the accessories that had been in the store and put in all new inventory and remerchandised and reorganized. It was an amazing opportunity."
Part of the consistent interest in vintage stems from an environmental standpoint. "I have always considered LILY et Cie the most responsible and progressive way to shop," said Watnick. "We have a long history of red carpet 'best dressed.'"
Watnick notes that the pandemic has downsized the scale of important gatherings, such as weddings. "We missed the Met Gala, people do not go to work anymore so there is not a necessity for important day clothes or going out to dinner," she said. "There are definitely less places to go, however, people still want beautiful things."
Known as the "King of Vintage Couture," Cameron Silver of Decades on Melrose Avenue in West Hollywood is usually hunting the world for luxury finds for his A-list clientele. Actresses from Michelle Williams to Nicole Kidman and Jennifer Lopez are fans.
The pandemic has made business more complicated.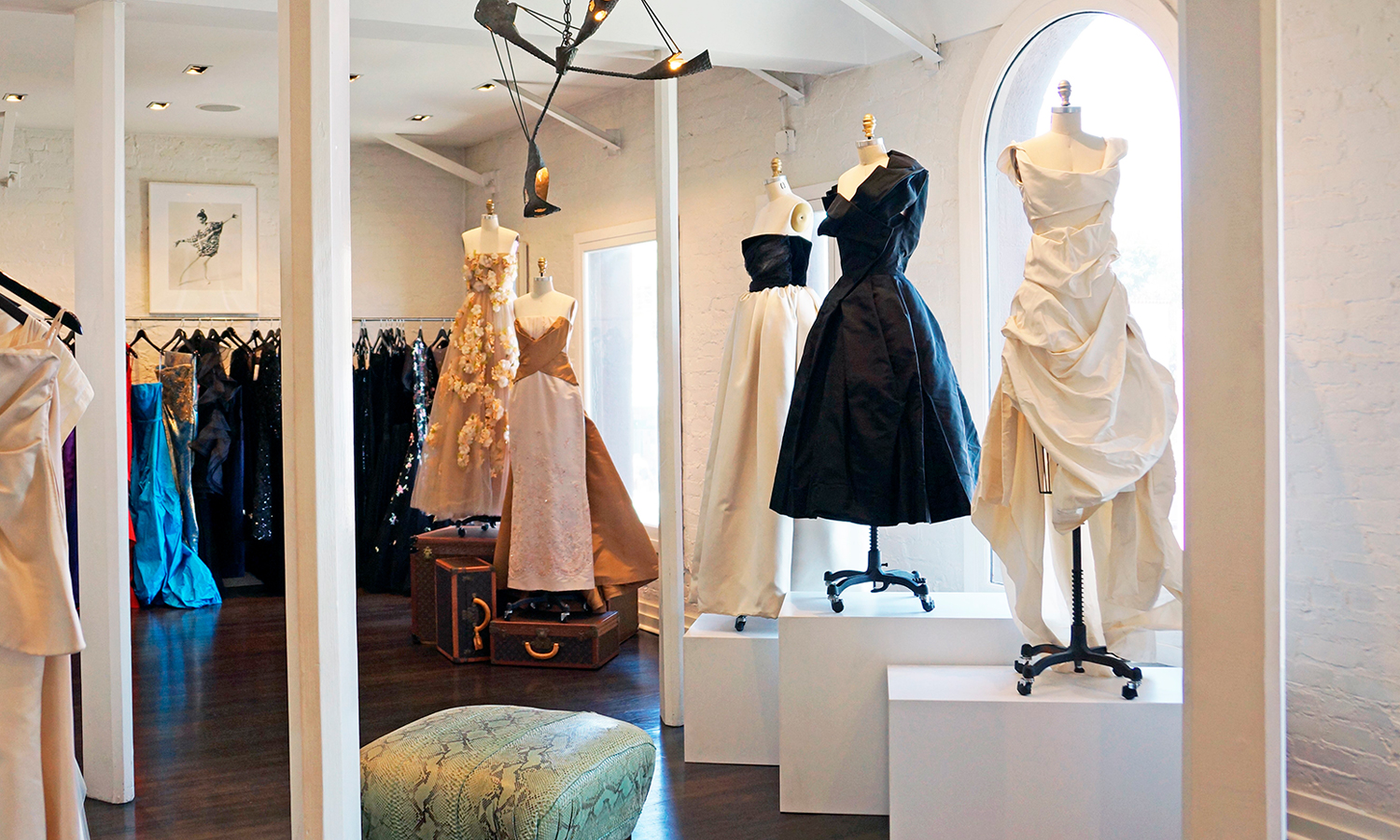 Decades is now open shorter hours, weekdays only from 12-5 p.m. or by appointment. "Most people coming in are desperate for conversation with someone new while looking at something beautiful," said Silver. "Maybe they will find a blouse or a dress but they are coming in with a purpose. We are social creatures and it's all about community."
Once an item is tried on by a customer, it is put into a "quarantine" that includes ultra-violet light and a disinfectant wand. "You can't just put on a jacket and throw it back on the hanger now and I can't be as hands on with clients anymore," said Silver, "I need to keep a distance."
While foot traffic is down, there has been an increased emphasis on studio services, music videos, film and television as more productions return. Much of Silver's daily outreach has been to costume designers returning shows or productions starting up.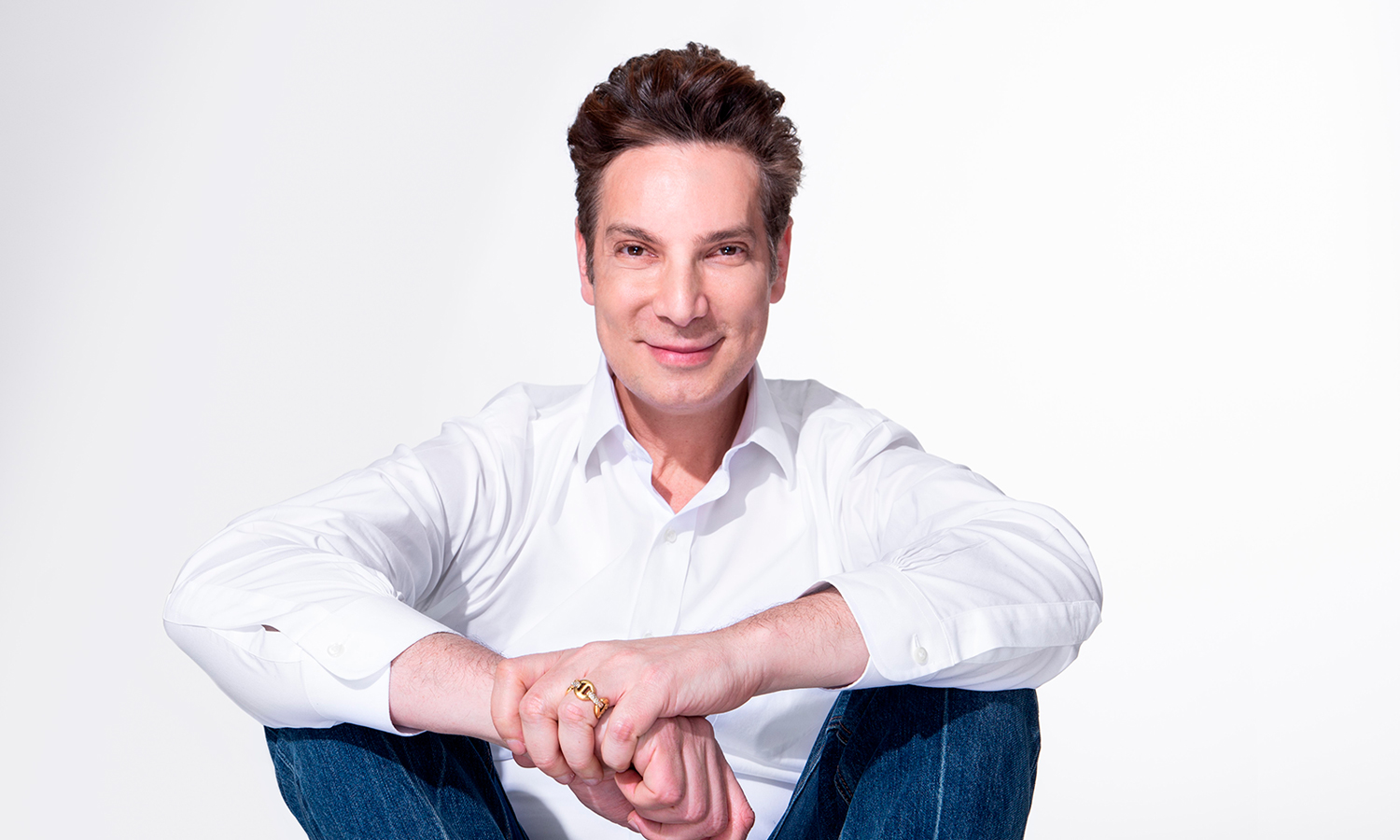 Silver has also been getting a lot of calls from people who want to clean out their closets during the pandemic, but he is sensitive to what people want to buy right now. "The desires of the current consumer don't necessarily balance with someone who wants to sell a bunch of evening gowns," he said.
While the world has become a little more casual while cocooning at home, Silver refuses to completely cave in. "You don't want to be in sweats all the time," he said. "It's ok to put on something that makes you feel good. We are all dealing with a lot of heaviness in our world. I call it a 'fashion distraction' and it doesn't have to be fancy. It could be a nice pair of jeans with a t-shirt and good blazer," he adds.
For Silver, some good investment pieces that retain value include vintage Halston, Chanel and Yves Saint Laurent. "There is also a surge for items that are not super old such as a great Row or Rick Owen's jacket."
"In this circular economy people are no longer uncomfortable buying something that is pre-loved or a few seasons old. It's chic to repeat," is a phrase coined by Silver. "True style is how you take something in the back of your closet and mix it with a more recent acquisition for a distinctive look."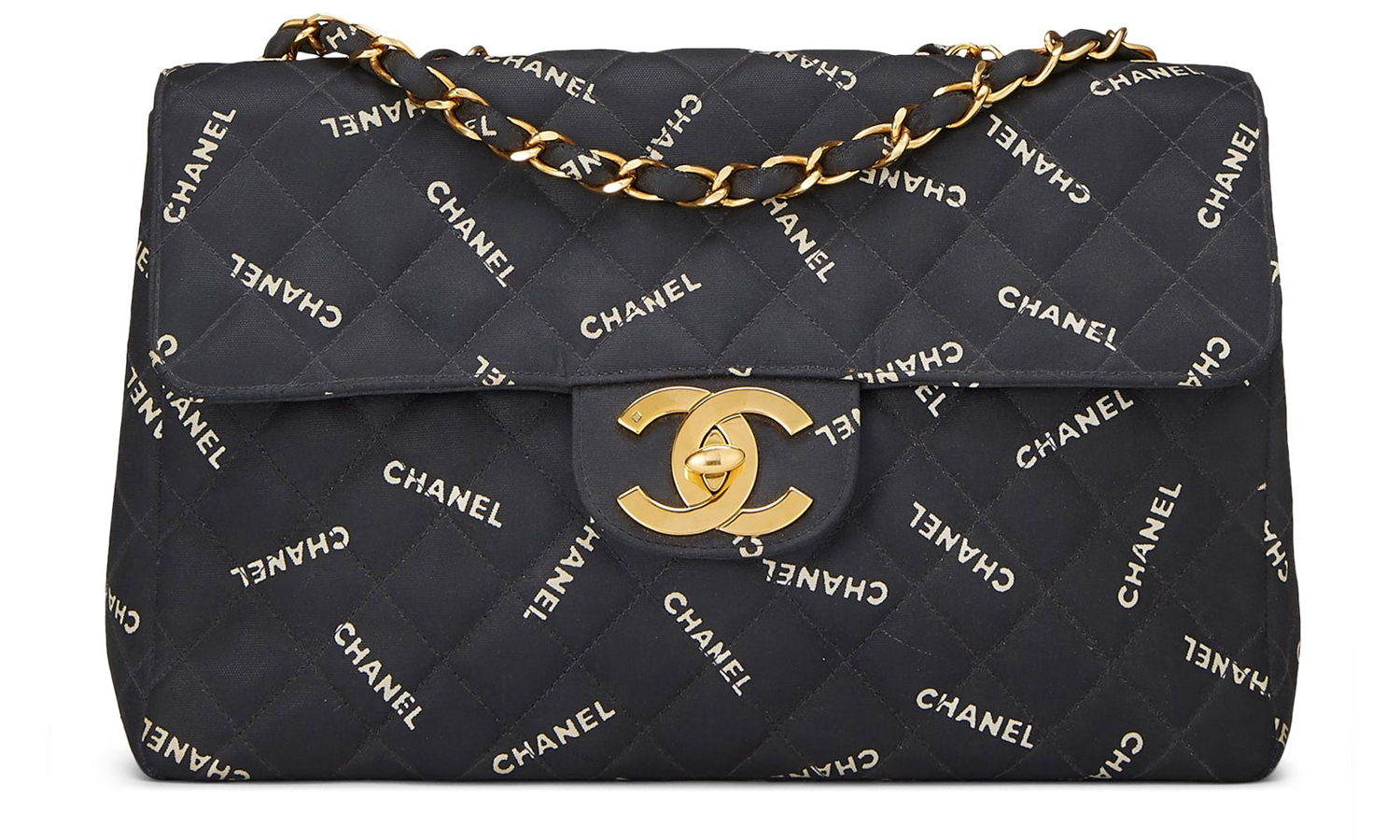 Newer on the scene, Bon Chic boutique on South Robertson Boulevard opened in March of 2019 with a contemporary vintage flair.
Portuguese-French owner and architect Monica Evans is a long-time Beverly Hills and Bel-Air resident who has spent the past 20 years renovating and decorating homes and saw a similar trajectory into the vintage fashion business.
Closed for three months, Evans has reopened with a new sterilization lighting tool also used in hospitals. She shines it on clothing for 15 seconds. "It's so strong that I need to leave the room," she said.
Evans focuses on clothing but is not running a consignment shop. In keeping with the new trend, her pieces are no more than 10 years old. Her clients are looking for prestigious items such as Oscar de la Renta dresses, as well as Valentino, Chanel, Dior and Tom Ford-era Gucci.
"People don't have anywhere to go, but it's still an investment," she told the Courier.