The holidays are here and over-indulging and celebrating is in order this year more than ever. You don't want to get caught scrambling last minute for a pie or cake. We have rounded-up some of the best spots in town with plenty of time to order for Thanksgiving and see what's available for special holiday cookies and cakes. You  can even try your hand a baking your own pie this year or constructing a gingerbread house.
The big news just in time for holiday bingeing, Bottega Louie from downtown L.A. finally opened on Nov. 9, in West Hollywood on Santa Monica Boulevard. The famous fancy French-style tarts, cupcakes and pastries are now much closer, and you can order your croquembouche macaron tree for the holiday table.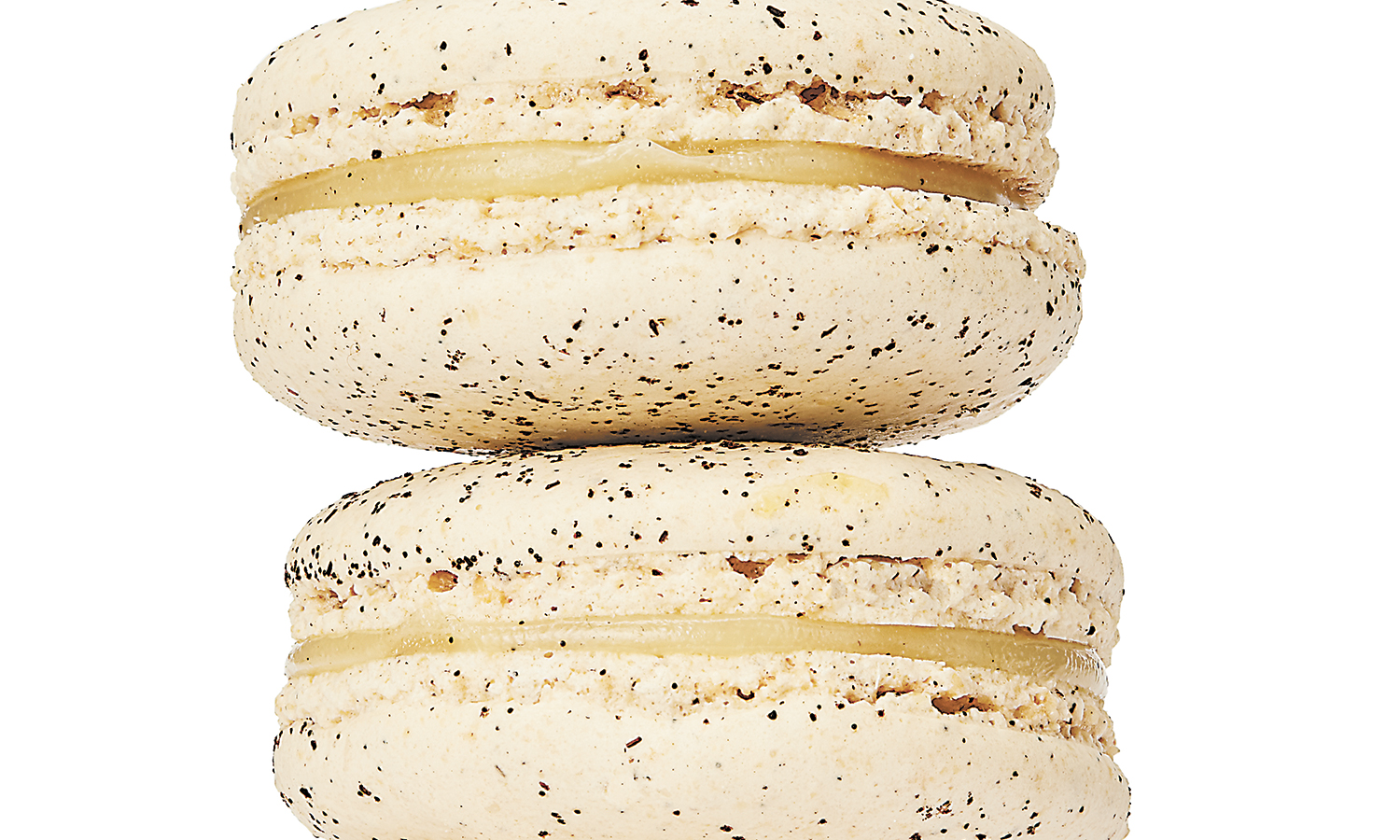 Ladurée Beverly Hills: Who doesn't love a colorful, bite-size French confection? Especially when they are vegan macrons inspired by wellness guru Matthew Kenney. Most recently, Ladurée has partnered with Paris-based world-renowned Michelin-star chef, Jean François Piège to create a special holiday collection. The message is simplicity while sharing with our loved ones, inspired by his famous dessert, the Blanc Manger.
Sprinkles: Candace Nelson might be best known as the award-winning cupcake queen of Beverly Hills, but she is now offering her skills this holiday season for a virtual pie baking pop-up class. And, the Courier secured a hot tip from Nelson ahead of the class. "Pull your pumpkin pie before it's fully baked so it doesn't over-bake and lead to a cracked top. The filling should still have a gentle jiggle in the middle 4 inches of the pie when you remove it from the oven."
Beverly Hills Hotel and Hotel Bel-Air: If you lunch at the Polo Lounge during the holidays, visit the new pop-up pastry shop for scones, cake-pops and bagels, open Friday through Sunday from 8 a.m. to 2 p.m. And, the outdoor Fountain Coffee Shop room is also offering sweets to-go (including their signature chocolate-coconut cake). For something a little more rustic, sister property Hotel Bel-Air offers a picnic under the stars with fire pits and s'mores kits.
Chaumont: For some of the best cinnamon, raspberry, blueberry pastries and pain au chocolat croissants in town, this Gallic spot on Beverly Drive will need a few days' notice for any large holiday orders. They also offer a flourless almond or chocolate cake so be sure to plan ahead. And, you can also order beurre D'Isigny A.O.P cow's milk unsalted butter from Isigny, France.
The Cheesecake Factory: Sometimes you just need a good old-fashioned cheesecake and having a choice from over 30 types on Beverly Drive is not bad. Staples include red velvet, strawberry and Oreo cheesecake. They will hold a cake for up to two weeks in advance, which is a good idea this time of year. The pecan or the pumpkin can run out quickly. For Christmas, the Peppermint Bark cheesecake is in high demand starting in early December.
Clementine, Century City: If you want your home to have that fresh-baked pie scent wafting through the kitchen, but don't want to do the heavy lifting, family-owned Clementine bakery has a bake-at-home apple pie that seems like the perfect order this Thanksgiving. While you're there, get a few back-ups like a pumpkin or chocolate cream in the event that you still accidentally burn the crust.
Violet Bistro in Westwood will be offering a range of patisserie from a chocolate bundt cake with brown sugar méringue to a caramel pumpkin chiffon cheesecake or a French apple streusel pie with a vegan crust. Place orders by Nov. 21. And, if you would like to learn how to recreate one for Christmas, sign-up for one of their online cooking classes.
Valerie Confections: Valerie Gordon has a special skill for recreating nostalgic L.A. cakes such as the coffee crunch cake from Blum's Bakery, Brown Derby grapefruit cake and Chasen's banana shortcake. She also bakes seasonal pies and pumpkin petits fours, but you don't have to trek to Echo Park thanks to the beauty of online ordering and delivery.
https://valerieconfections.com/
Winston Pies: If size is an issue this year, this pie-house offers full to bite-size, which makes it fun for trying a variety of freshly baked goods without preservatives from Carolina classic cherry to caramel chess. Many of their pies can be made vegan, gluten or sugar-free with 48-hours notice, and they will deliver up to 5 miles from the West Hollywood or Brentwood locations.
catering@winstonpies.com
Café Gratitude: Vegans should try their raw and gluten-free pumpkin pie, chocolate coconut cream and baked apple all available for pre-order. Or, for something completely different, try the pineapple raisin tamales from their sister restaurant on Melrose, Gracias Madre.
Lady M Boutique is offering a decadent splurge this holiday season. Their signature  mille crepe cake with micro-thin layers of crepe sandwiched with sweet cream can be ordered in holiday flavors, including  Earl Grey and pumpkin cheesecake (until end of November). Pre-order for in store pick-up by Nov 24. For the first time, they are doing an advent calendar for Christmas starting on Dec. 1 with bon bons such as crème brulee or matcha crunch. And, you can order a seasonal marron cake with chestnut, dusted with powered-sugar on top by Dec. 23 for pick-up on Dec. 24.
Republique: Award-winning baker Margarita Manzke is offering her pies ranging from pecan to pumpkin and Pink Lady apple until the end of November. You can also pop by the bakery counter for Basque cheesecake, salted caramel chocolate cake, banana cream pie or berry tres leches for the rest of year.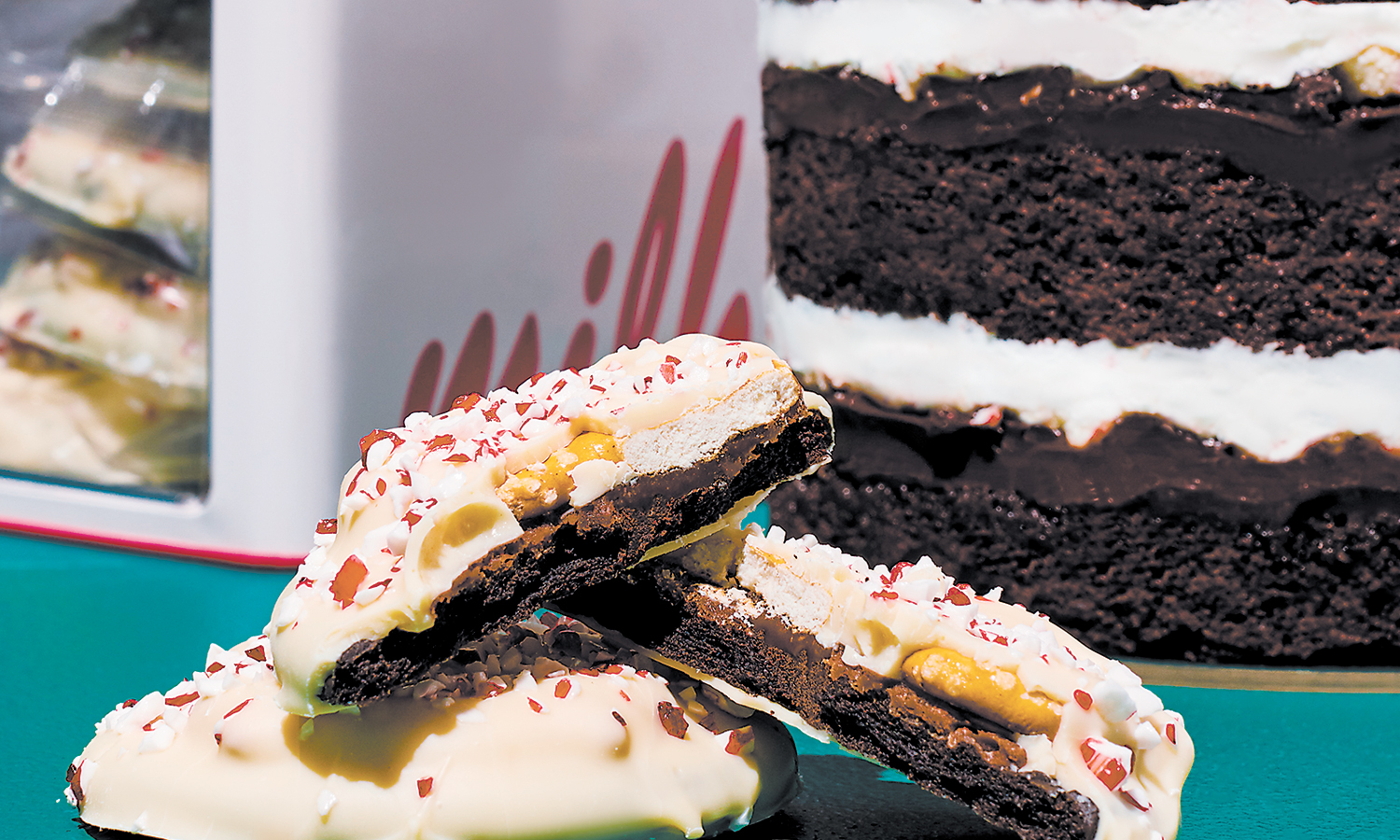 Milk Bar: What would any holiday celebration be without a famous "crack pie" from Milk Bar in West Hollywood? New this year are peppermint truffles and back by popular demand is the peppermint bark cake and peppermint bark snaps, plus they will deliver to your door.
Akasha in Culver City has an impressive array of pies this year from classic pumpkin to the famed chocolate bourbon-pecan, key lime and blueberry for pre-order on Nov. 19 for pick-up on Nov. 25 and 26. Be sure to add the apple hazelnut crisp for any vegan holiday guests and a pint of coconut whip topping.
catering@akasharestaurant.com
Little House Confections: This light as a feather olive oil cake, sprinkled with powdered sugar, comes in a variety of sizes and is already a celebrity favorite from the Kardashians to Olivia Wilde. The cakes and simple packaging make a nice hostess gift with additional flavors of chocolate and pumpkin, and can be delivered or picked-up at the Platform in Culver City.
www.littlehouseconfections.com
Clarke Street Brentwood: If it's great bread you're after, Clarke Street (of Echo Park fame) has just opened a West Side location in Brentwood for country loaves, Challah, monkey bread and also Kouign-Amann or snickerdoodle cookies.
https://clarkstreetbakery.com/
Tartine: Another fan favorite for bread and tarts with six L.A. locations is flipping to pumpkin, pecan and apple pies for the season, as well as teacakes. Pre-orders are underway with pick-up the week of Thanksgiving.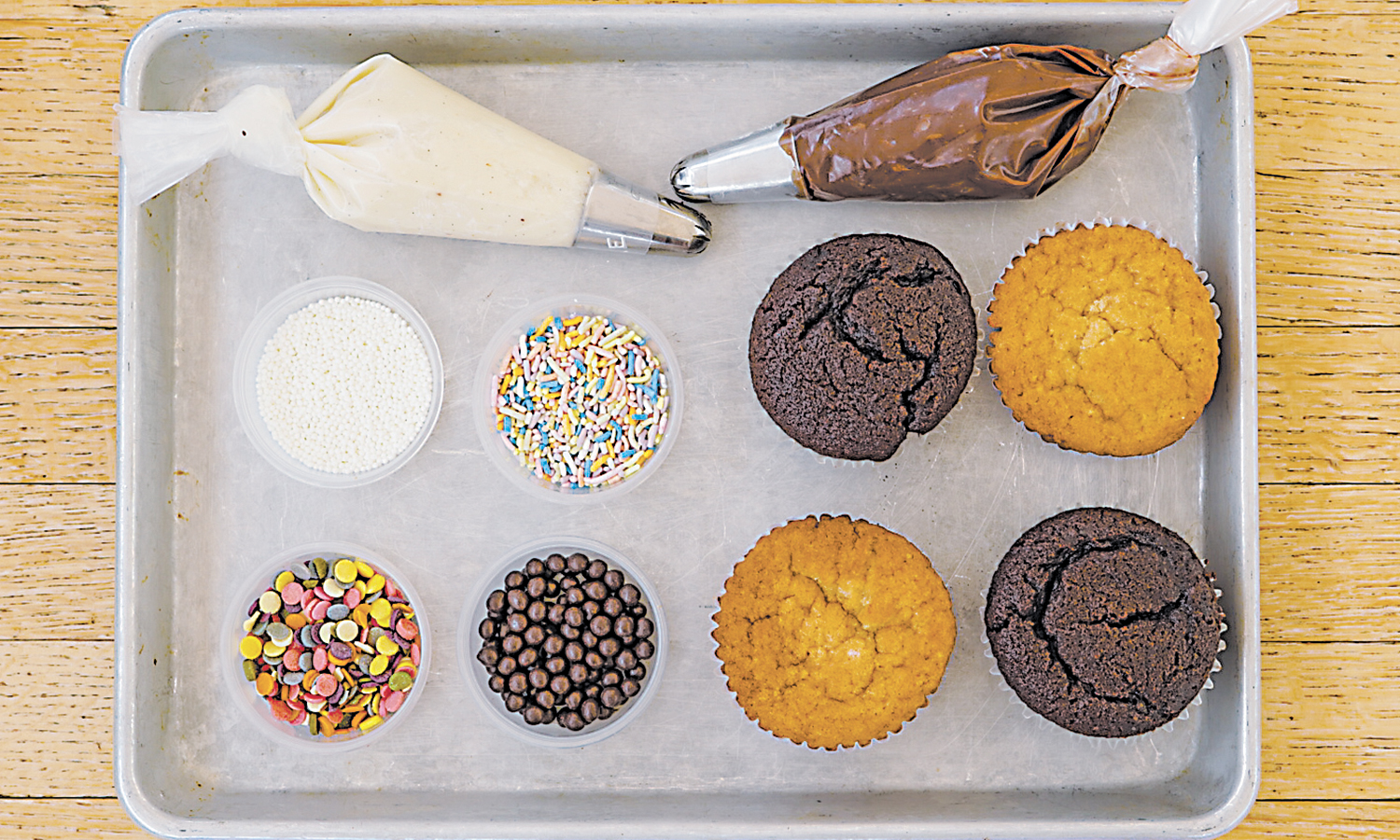 Huckleberry: For great DIY home kit options to bake with the kids this year, look no further than this Santa Monica favorite. Here you can find baking projects featuring "Take & Bake Treats" from coffee cake to cinnamon roll scones and pies, plus baking mixes for pumpkin bread and whole-wheat chocolate chip cookies. And, if the bread-baking pandemic binge has not worn you down yet, they have a sourdough starter kit as well. For the December holidays, they will be offering a gingerbread house kit to assemble at home.
On a charitable note, Sofitel L.A. will offer a pecan pie at check-in to Cedars-Sinai doctors and nurses staying at the hotel the evening of Thanksgiving. A special thank-you note will express gratitude to the frontline heroes serving the community since the pendemic began.