The Beverly Hills City Council approved a resolution opposing the Los Angeles County Department of Public Health (Public Health) Order that prohibits in-person dining. The unanimous vote took place at the Council's Dec. 1 Regular Meeting. The Council's resolution asks that a motion be placed on the Dec. 8 agenda of the Los Angeles County Board of Supervisors to repeal the current Health Officer Order, citing a lack of data that supports a link between in-person dining (including outdoor dining) and the surge in COVID-19 cases. The resolution states that all future Public Health Orders should be based on scientific evidence related to a particular industry, sector, or area as opposed to being applied unilaterally to everyone in Los Angeles County. The Council also directed City staff to explore the possibility of creating a City Health Department in Beverly Hills, so as to not remain under the jurisdiction of Public Health. City Attorney Larry Weiner is also exploring legal action against the County–possibly in partnership with nearby municipalities–at the request of the Council. The Los Angeles City Council has also voted to try and repeal the ban, fearing a new round of restrictions will result in permanent restaurant closures. Other cities in the County, including Whittier and Downey, have also passed such resolutions.
The motion by the Beverly Hills City Council attracted extensive media attention. Local stations KABC, KCBS, KNBC, KTLA and KTTV ran segments about the Council's actions in support of the business community, as did several local radio stations.
The Public Health Order prohibiting all in-person outdoor dining at restaurants, breweries, wineries and bars went into effect Nov. 25 at 10 p.m. in response to the highest surge in COVID-19 seen in the state. On Nov. 30, a "temporary targeted Safer-At-Home" order also went into effect for all counties in Tier 1, allowing only essential workers and those seeking essential services to leave their homes. The Public Health Order limits non-essential retail and personal care services to a 20 percent maximum capacity, prohibits all public and private gatherings of people not in the same household, with exceptions only for outdoor church services and constitutionally protected protests. The temporary targeted Safer-At-Home Order remains in effect until Dec. 20.
At the request of Councilmember Lili Bosse, the updated Public Health Order prohibiting outdoor dining was placed on the agenda for review by the City Council.
"I brought this item forward because I am deeply concerned that the County's direction will cause more Covid-19 spikes and create the exact opposite of what is intended," Bosse told the Courier. "At their meeting, it was acknowledged that there is zero data to correlate outdoor dining with Covid-19, and yet, we do know that indoor gatherings have been a large contributor to the spike. This decision will most certainly cause people to gather indoors. Our resolution is a clear message to the County that the new restrictions on outdoor dining are a mistake and will have devastating impacts on public health. We are at a defining moment and ask the County Supervisors to do the right thing and immediately allow safe, outdoor dining to resume. We are also exploring the creation of a local City Health Department and expect to have more information in the coming weeks. As someone who values health first and foremost, healthy people, healthy economy and a healthy government, I am proud of our community and the over 900 emails we received from residents, employees and restaurant owners who shared their voice loud and clear to make decisions based on health and data."
In advance of the City Council Meeting, 922 emails were received from community members for public comment. Of those, 918 wrote in opposition of the Public Health Order, and three in support. During the Dec. 1 City Council Study Session, several people called in to make their voices heard.
"I want to report to you sort of live from the frontline, so you understand the sense of urgency of what's happening to even the most institutional restaurants," Steve Scott Springer, general manager at SPAGO Beverly Hills said. "As it stands today, I'm looking at our orders here, we have six orders for tonight. Six. Our business has been immediately devastated. We already had to lay off a hundred employees. Now we've laid off 60 more. There were 12 of us that remain. The need for change and for action is immediate. And this is coming from a restaurant that is blessed to have an unbelievable base of supporters, and this is how much trouble even we are in. So, I'm asking for your support in making change happen quickly."
Springer added: "And what happens next? We still don't know when, as we start to recover from this, we can move from only six people at a table to 10 or 12? Are we allowed to have outdoor events of certain sizes at some point? We are desperately trying to plan our business. The restaurant business is a business of pennies, whether you're a sandwich shop or Spago."
"There is no evidence whatsoever that outdoor dining has contributed to the surge in COVID cases," Offer Nissenbaum, Managing Director of The Peninsula Beverly Hills said. "I have operated two outdoor restaurants at The Peninsula for nine months without a single reported incidence of coronavirus among any guests. Our business, and every facet of our operation has taken an abundance of caution with elevated health and safety measures, many of which exceeded local and state guidelines."
"We're concerned with the impact that this is having financially on all the businesses with these restaurants being shut down like this," Todd Johnson, president of the Beverly Hills Chamber of Commerce said. "We think that we should demand a hundred percent transparency of data and science and that the decisions that are destroying lives are understood on the basis of their decision making."
Johnson added: "I think it's so important that we really take a look at what can we do to ensure that the restaurants will reopen at the time they said because I think that's a serious concern that we all should have. So, I endorse looking at having our own health department."
During his public comment, Johnson announced a demonstration being planned for Dec. 12 among hospitality workers. The Courier will report additional details of that event once they are known.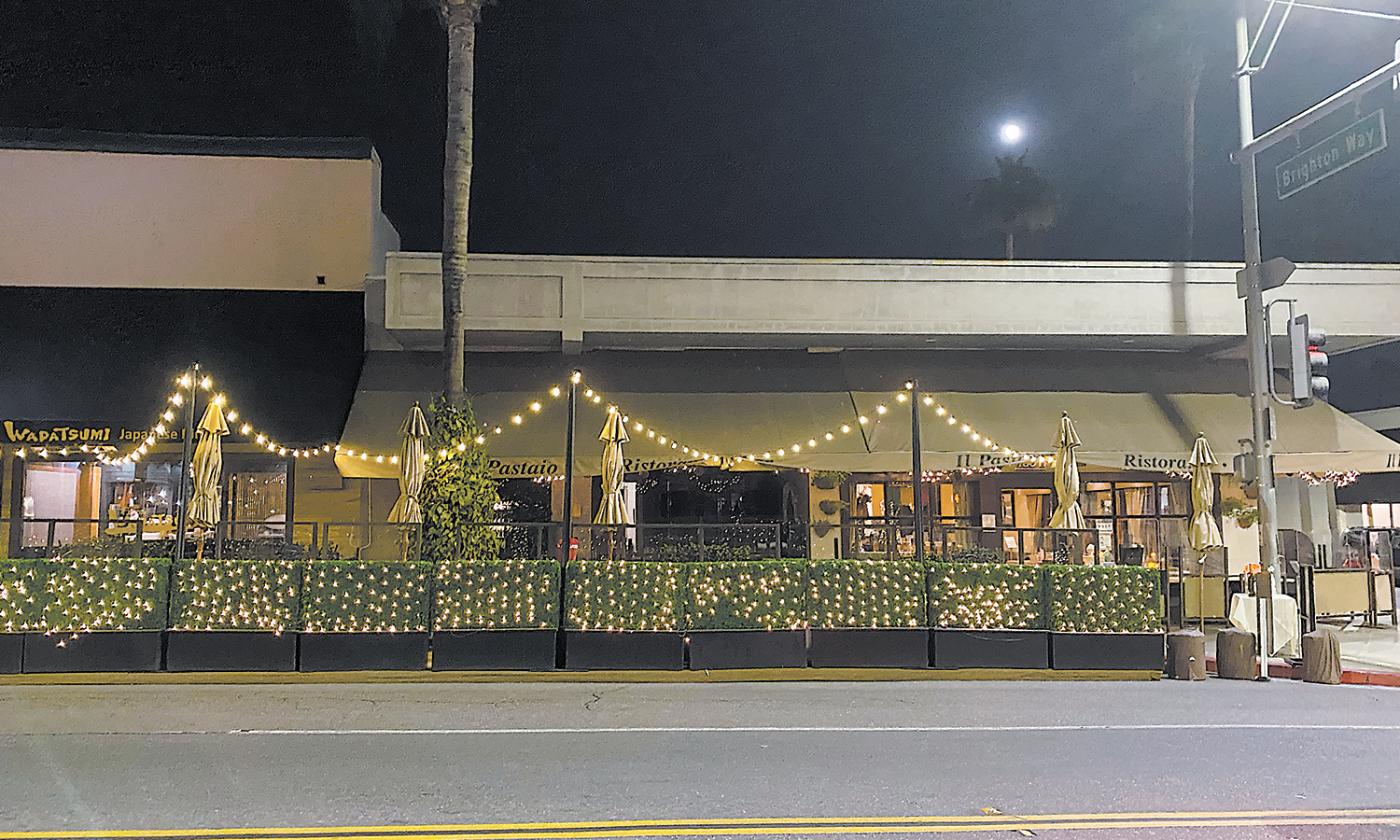 "Our community's safety and our visitor's safety is of the utmost priority, but there is little to no scientific evidence to support this maneuver by L.A. County," Julie Wagner, CEO of the Beverly Hills Conference and Visitors Bureau said. "What's most challenging for us is that all of our neighboring counties and Pasadena all have restaurants that are open, and people can go to our competitors instead of coming to us. When this announcement was made, our hotels saw as much as 50 percent of their business disappear and there was a return to single digit occupancy, which we haven't seen since last quarter fiscal year."
"I have not seen such despair and desperation in my industry in the almost 40 years that I have been involved," Barbara Lazaroff, co-founder of SPAGO said. "Restaurants, as part of their operational DNA, are always concerned with public safety. We have adhered to the health department protocols and even taken further precautions. We are also apparently low hanging fruit for many politicians. Other businesses remain open. There are no, as I will underscore again, there are no scientific studies regarding outdoor dining and COVID-19 spread."
"Deep hopelessness is growing," Lazaroff added. "Depression and desperation are festering. Please consider expanding oversight and taking a compassionate stand for the businesses and workers in this communities. Consider new options now and for the future, our own health department."
During the Study Session, Councilmember Julian Gold expressed interest and came out in support of the City establishing its own Health Department. "I had a conversation with their mayor of Culver City last night who is very interested in doing this with us and Santa Monica may or may not be also," Gold said.
"We're asking them to take a nuanced, not one size fits all approach in a county as wide and diverse and varied as Los Angeles with over 10 million residents," Councilmember John Mirisch said.
Mirisch and Vice Mayor Robert Wunderlich both expressed skepticism about establishing the City's own Health Department.
"I think that it's fair to say that we as a City are not going to enforce this," Mayor Lester Friedman said in regard to Public Health prohibiting outdoor dining. "I think it's a County obligation. I think that we have supported the County in their efforts to an extent, but at this point in time, the County really hasn't supported us in trying to enforce the mask ordinance or the facial covering ordinance. We have asked for assistance on the weekends and they have declined to support us."
"I think we're going to be looking at outdoor dining, even when this is lifted, for quite a while," Friedman added. "And I think we need to have the vibrancy of our restaurants able to serve our residents and our visitors."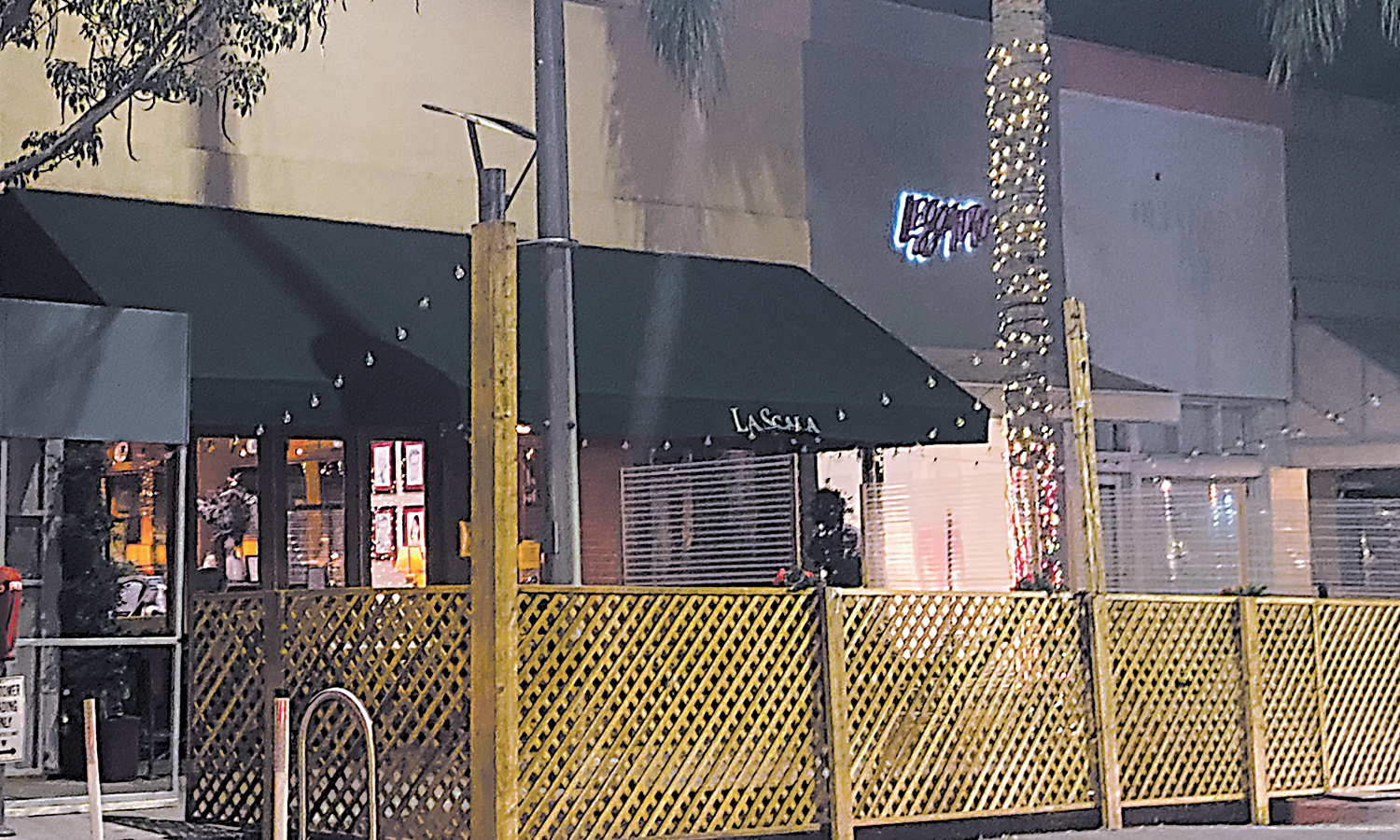 Starting Dec. 3 at midnight, Los Angeles County will begin accepting applications for $30,000 grants to small restaurant owners struggling to make ends meet during a pandemic that has now shut down outdoor dining. Applications will close at 11:59 p.m. on Dec. 6, or when 2,500 applications are received, whichever comes first. Grants will be awarded on a first-come, first-served basis by Supervisorial District.
"This pandemic and the recent closure of outdoor dining has been devastating to our restaurants and restaurant workers," County Supervisor Janice Hahn said in a statement. "These grants are meant to help as many restaurants as possible make ends meet and make it through this crisis. We know it won't be enough. We need another federal stimulus package to get a lifeline to all of our businesses and workers that are struggling."
On Dec. 2, Los Angeles Mayor Eric Garcetti announced an initiative which will provide COVID-19 emergency relief funds to restaurant employees, called Secure Emergency Relief for Vulnerable Employees, or SERVE. The SERVE program will be funded through the nonprofit, Mayor's Fund for Los Angeles, Garcetti said, although he did not say how much money would go toward the program.
The most recent COVID-19 statistics are increasingly worrisome. Public Health confirmed 5,987 new cases of COVID-19 and 40 new deaths as of Dec. 2. To date, the agency has identified 414,185 positive cases of COVID-19 across all areas of L.A. County, and a total of 7,740 deaths. In Beverly Hills, there have been 1019 cases of COVID-19 and 11 deaths. The average daily rate of people testing positive for the virus is now at 13 percent, up from 7 percent two weeks ago, according to Public Health. Weekly cases among healthcare workers increased 71 percent the last month and weekly new outbreaks at worksites increased 172 percent. Since early November, weekly new cases among people who live in skilled nursing facilities increased 89 percent, and COVID-19 cases at schools, among both staff and students, increased by 224 percent.
In a grim milestone, Public Health reported 7,593 new cases of COVID-19 on Dec. 1, surpassing the previous record of 6,124 reported on Nov. 23. On Dec. 2, Public Health confirmed 2,439 people hospitalized from COVID-19–exceeding the previous days record high of 2,316 people.
The California Restaurant Association (CRA) has filed a lawsuit in hopes of blocking the Los Angeles County plan to end in-person dining. On Dec. 2, while Los Angeles Superior Court Judge James Chalfant declined to issue an order lifting the restriction, he directed County attorneys to provide medical evidence about COVID-19 transmission being used to justify the ban.
The County's restriction on in-person dining is scheduled to remain in effect for three weeks, or roughly through Dec. 16. Prior to the ban on outdoor dining being imposed, the County restricted restaurant patios to 50 percent capacity.