Dessie Jeffries' 4th-grade class at the Hawthorne School welcomed Holocaust survivor Jerry Weiser as a guest speaker Feb. 9. Weiser is the grandfather of one of Jeffries' students. He shared his life's journey with them virtually, in words and in photographs. 
Weiser told the students of the violence perpetrated by Slovak fascists from 1939 until 1944, and later by the invading Nazis. During the Holocaust and World War II, Weiser and his mother, Eva Pomeranz-Weiser, spent years separated from one another. While she was interned in Auschwitz, "Saba Jerry," as Jeffries' class calls him, spent years hidden in different countries, with different families, using six different names. Weiser last saw his father when he was three months old. 
Weiser's mother wrote poetry and became known as the "Poetess of Auschwitz." Weiser himself is featured in a video about his life, "The Boy with Six Names," and the book, "The Hide and Seek Children," by Barbara Barnett. The book tells of his time with other children at Clonyn Castle in Ireland, where Dr. Rabbi Solomon Schonfeld and his staff searched for their families in the hopes of reuniting them. Eventually, 148 children including Weiser rejoined their families. 
When a student asked why he shares his painful story, he replied, "I try to keep the memory alive so the next generation knows what happened during the Holocaust and World War II."
The fact that the Weiser spoke during Black History Month was a particularly fitting lesson on the importance of tolerance. Weiser's wife Rita joined the discussion, noting that Black History and Jewish History are "human histories." The lesson of both is to be kind and respectful to one another.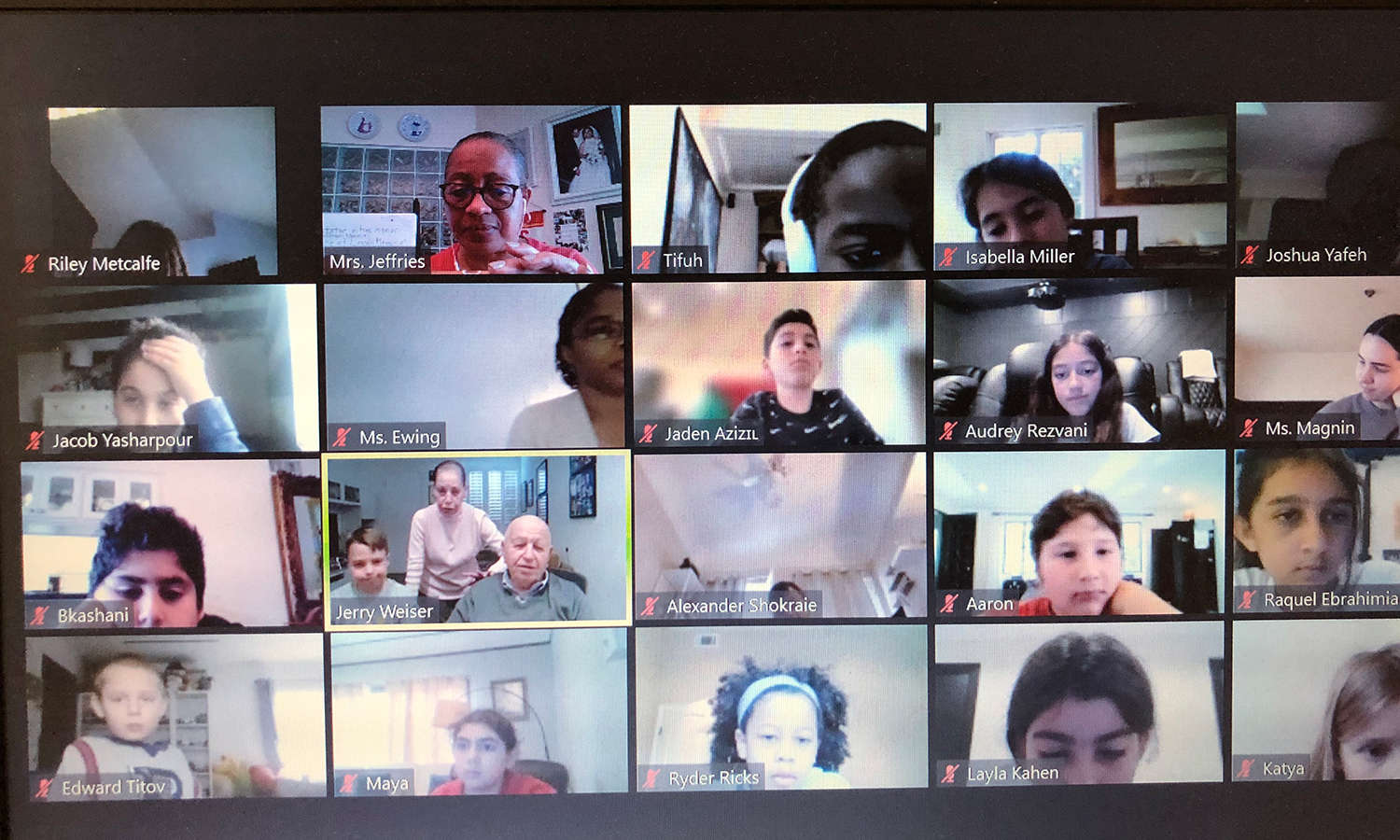 Jeffries told the Courier that the Weisers, "Hit home the message that racism is always wrong and that everyone's history is to be respected because we are all a part of American History. We owe it to our children to teach the truth and to teach against hate. It was a life-lifting experience for my class and me."