If homes have become workplaces, can the opposite be true? Branden and Rayni Williams are staking a new venture on it. The dynamic husband and wife duo behind the Williams & Williams Estates Group juggernaut have launched their own business, The Beverly Hills Estates. The hybrid concierge real estate firm and private club will be –if not quite home – a cool, welcoming place for like-minded professionals to make deals or simply hang out. 
The new venture was born of lessons learned during the COVID-19 lockdown, not to mention the Williamses' own stellar track record. 
In the past 15 years (first with Nourmand & Associates and then with Hilton & Hyland), the couple has broken sales records, amassed a celebrity clientele, gained coast-to-coast recognition and become household first names in luxury real estate sales. Now, with The Beverly Hills Estates, they're exploring new territory. The Courier recently met the couple in their new offices ahead of an official ribbon cutting set for April 12.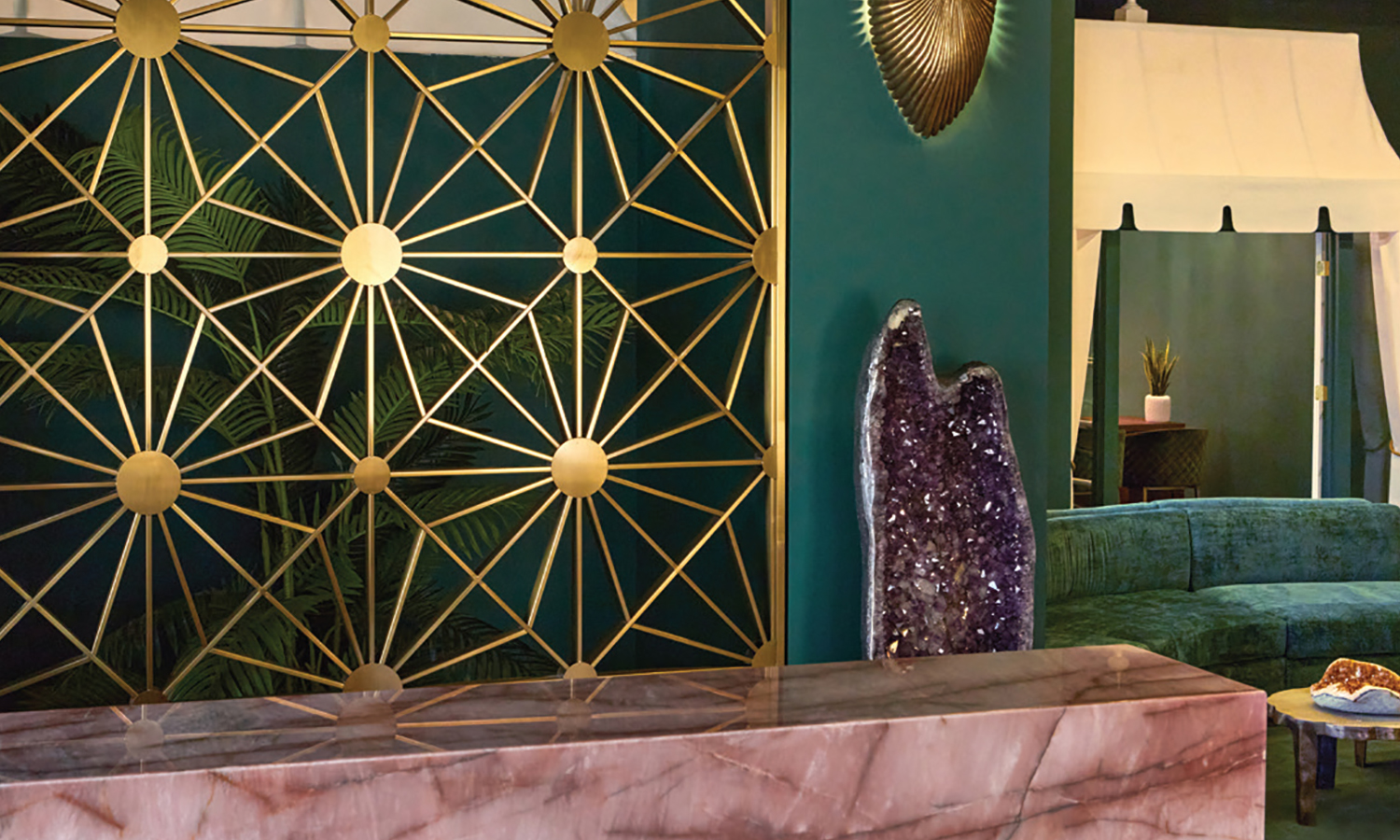 The Beverly Hills Estates is not actually in Beverly Hills, but next door, on the westernmost edge of the Sunset Strip. Mere city boundaries are no impediment to the Williamses' vision, though. Their tag line is "Estate of Mind." And Beverly Hills-ness permeates the business, both in ethos and physical design. The Beverly Hills Hotel and Bungalows, in fact, is a direct inspiration. 
Branden related a seminal event that took place at the Pink Palace 15 years ago. "Rayni and I had just met. We were just starting out. We were at the hotel and we saw a man there looking at listings. We had no idea who he was. He told us he was from France, and very disappointed that his offer on a home here had just been rejected," he said. 
The two, somewhat boldly, convinced the gentleman to let them show him another home. "He bought it on the spot," said Branden of the $5.5 million dollar home. "It turns out he was Johnny Hallyday, the Elvis of France."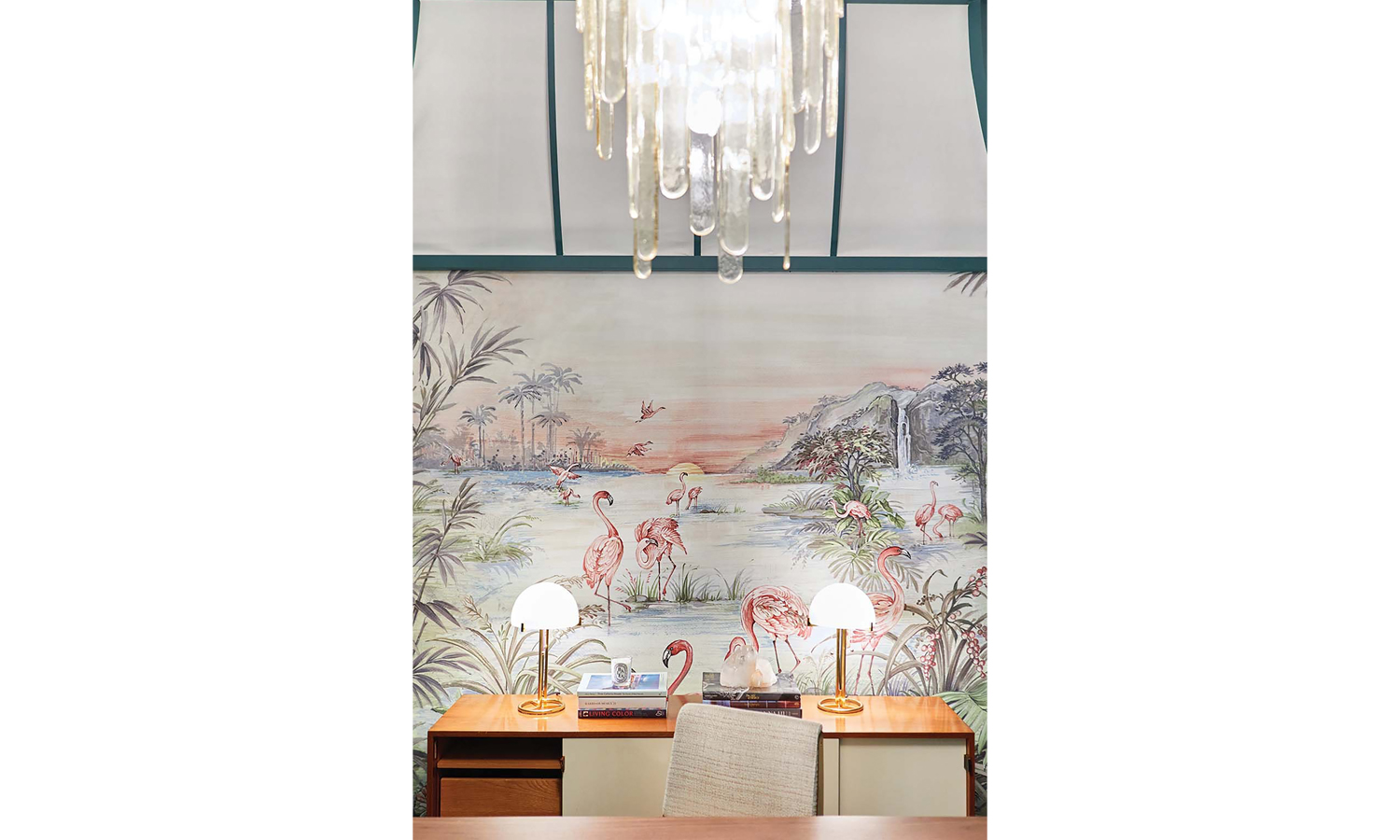 That initial stroke of luck as rookie agents led to years of successful client meetings at the hotel. The new office space, said Branden, "represents a combination of our own style meets the Polo Lounge meets the Beverly Hills Hotel pool area. That's how we came up with this, and we're super excited about it. We always wondered why there was no Beverly Hills Estates. So that was the inspiration." 
The inspiration even extends to the logo for The Beverly Hills Estates, which features a cheery script reminiscent of the Beverly Hills Hotel's emerald-green signage. The exterior of the new offices at 8878 Sunset Blvd. in West Hollywood is painted a similar shade. Inside the two-story, 7,000 square-foot-expanse, a suite of offices on the ground level resembles pool cabanas, with pink flamingos dotting the wallpaper. There's a white player piano, a taxidermy peacock and other homages to the storied hotel. 
Branden gestures outside, to the front of the building.
"We also love Sunset Boulevard because we have 500,000 cars driving by. This used to be the Aahs store, which was always memorable. Whisky a-Go-Go is right over there. This building was photographed by Ed Ruscha (the renowned pop artist whose iconic book of photos captured a 2.5-mile long stretch of the Strip). It's the 50-yard line for us. Beverly Hills, West Hollywood, the Sunset Strip, the Bird Streets," he said.
In addition to the individual "cabana" offices, the ground floor of The Beverly Hills Estates offices includes an oversized, serpentine-shaped divan upholstered in crushed green velvet. Against one wall, separated by a customized gold room divider, sits an imposing stone bar, which will offer coffees, fresh juices and croissants to club members. The club/work area also includes several pink-upholstered booths curved around stone tabletops.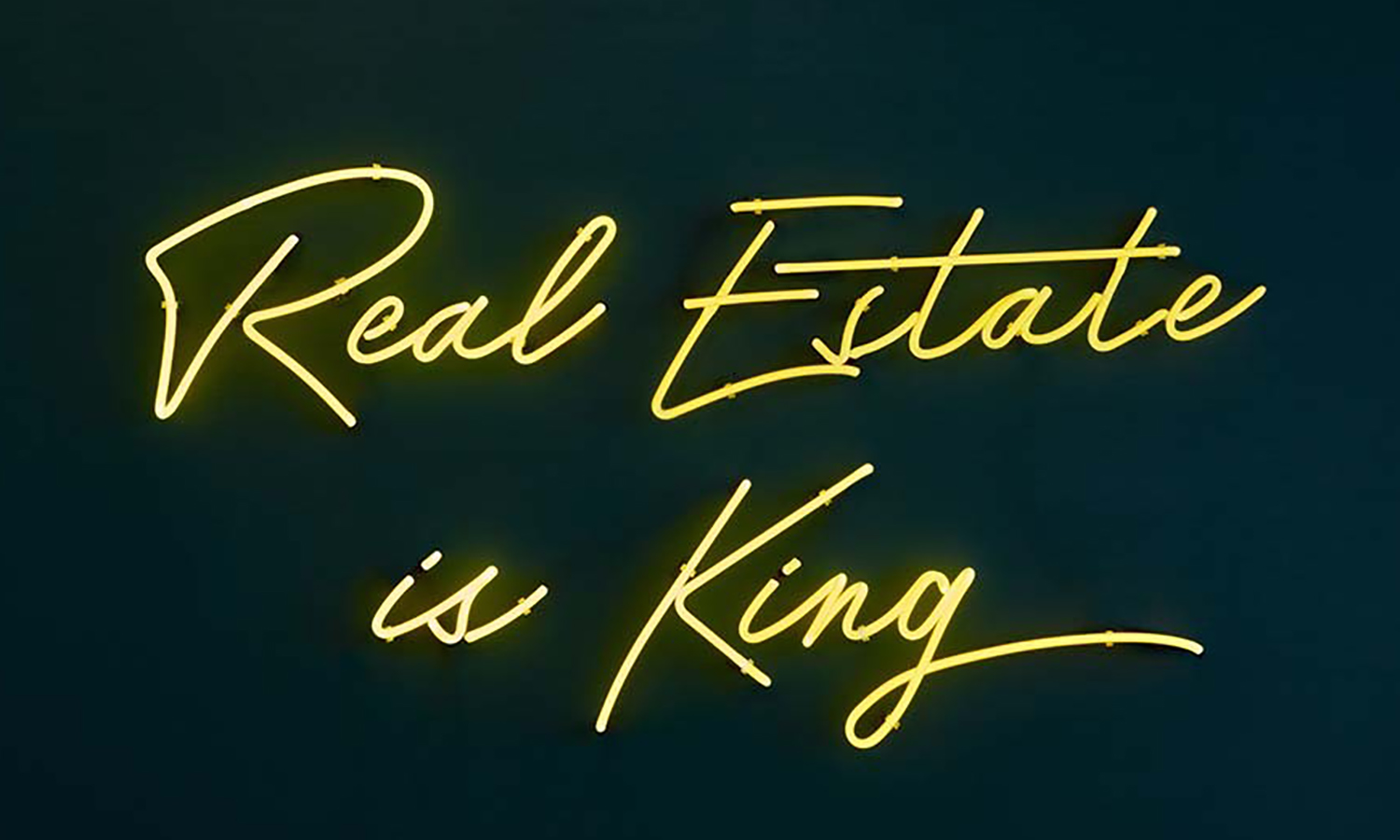 "I wanted a really creative space. I wanted music in the background. [It was David Bowie during our visit.] Agents can come here and feel at home, grab something from the barista, use one of the cabanas, use the conference room. Deals happen when you share information. That's truly what this space is. We want to have more fun. We want an interactive vibe," said Branden.
The Williamses have carefully curated every aspect of the design and materials used in the office. Surfaces incorporate purple onyx, jadeite, as well as citrine, which symbolizes real estate abundance and wealth. Also prominent are oversized crystal geodes in the rooms, which Rayni selected for their healing properties. 
If the ground floor of The Beverly Hills Estates is reminiscent of the iconic hotel, the downstairs space features what Branden describes as a "Sunset rock-n-roll vibe." The offices house IT and marketing staff. Branden is especially proud of the 25-person conference room with wallpaper featuring the Miami-palm-trees-at-sunset look from the office in "Scarface." On the wall, a neon sign conveys the movie's slogan, "The world is yours."
Of course, the world was already theirs. The Williamses have been superstars at Hilton & Hyland for the past decade. In 2019, they closed more than $726 million in sales. So entrenched are they in the upper echelon of the luxury real estate market that many insiders wondered why they would take on the challenges of their own business. (In addition to the Williamses, the company has 15 other sales agents, with broker Greg La Plant as head of operations.)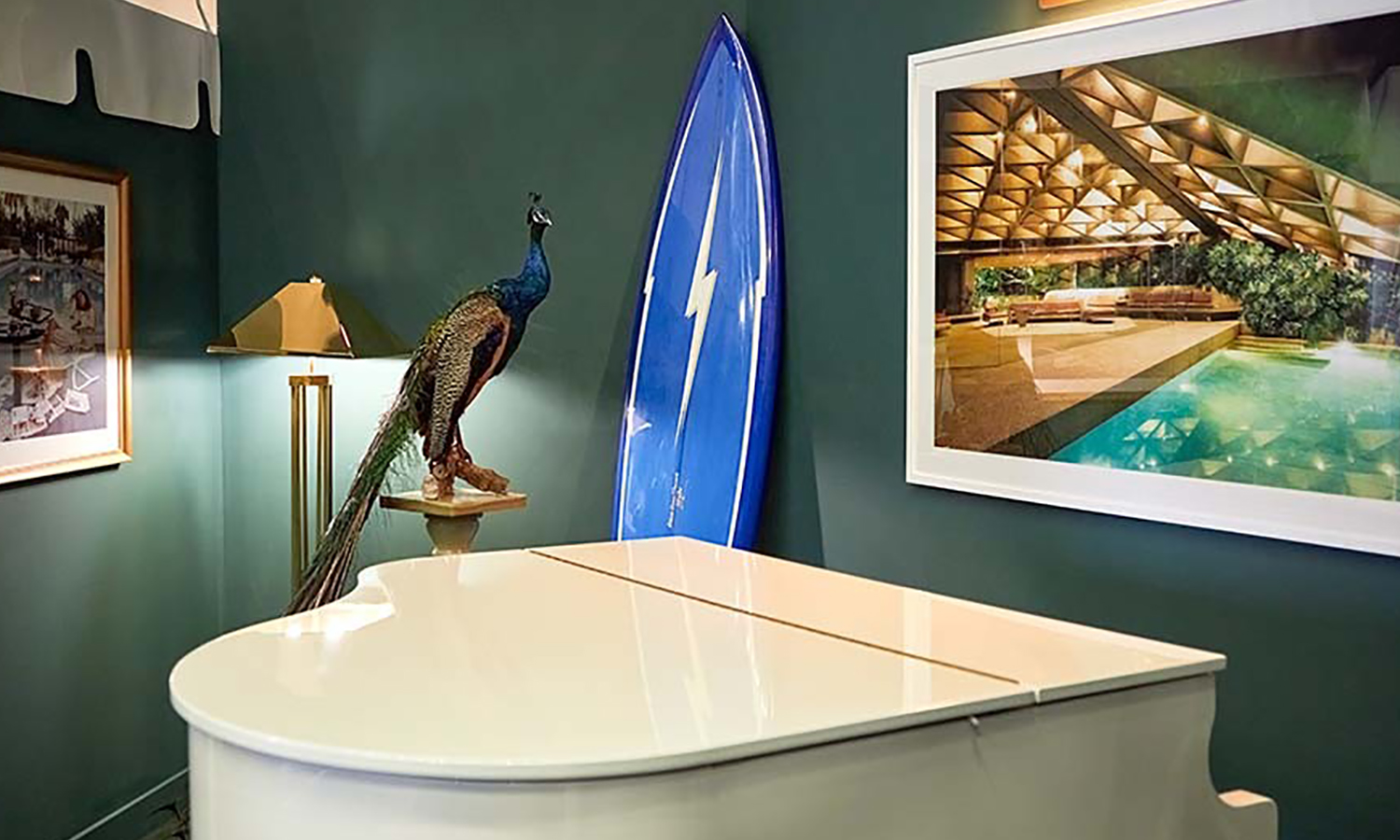 "It was just time for us to leave the nest and spread our wings and fly and create our own vibes. They understood," said Branden, of Hilton & Hyland. "We gave them ten incredible years, and I think we really enhanced the company. We are extremely appreciative for everything that we learned from our mentors," he added. 
Rayni elaborated on that sentiment. 
"Branden and I have entrepreneurial thinking. For many years, we stayed with our previous firm because of relationships. We had deep love and appreciation for them. But, in the back of our minds, we always knew that we had to have our own company. That's just who we are," she said. 
She added that the pandemic was a turning point. 
"When the lockdown first happened a year ago, I sat at my dining room table and looked at Branden. I said, 'We've never sat still our whole lives.' We've never not wanted to work. We love it. We were deciding at that pivotal moment, 'Do we go with the standard brokerage house, which is a big commercial space, where everyone has a glass cubicle? Do we plop our model into it? Or do we take away the lessons that we know we are about to live and learn? And though we didn't think that we would be on lockdown for a year, we did know that the world was changing. We knew the world would go back, but it will never go back the same. We're doing things this way because our heart was telling us that the world needed change," she said. 
The clubhouse environment relates to the way people are working now, noted Rayni. 
"We're finding that people are thriving more by working from home sometimes. They may be only going to the office a couple times a week in order to lessen the footprint on the environment and lessen the stress of having to sit in a commercial space cubicle. During COVID, we realized more than ever that people and interaction are the number one things that makes us thrive."
The couple believe that the private club concept (membership is $2,400 per year) fills a need in the industry.
"COVID taught us to take it back to the basics. In 15 years in this business, we've learned that it is a 'people person' business. But real estate can be very cutthroat and unfriendly. There is no room for a warm, meet-and-greet kind of environment. It does not exist. We wanted to bring together a concierge-type feeling. Williams & Williams Estates has been established for 15 years and has everything from upholsterers to builders, architects and designers in its Rolodex. Anything our clients need we provide for them. We wanted to invite those lifestyle-type people to have this private membership club and interact and mingle with the brokerage community," said Rayni. 
Artists and writers have had their salons through the ages. This salon for the real estate profession will similarly inspire creativity, as the Williamses envision it.  
"When you come in through this door, you're bringing your trade. And when you leave, you also take away something. You may have met somebody who happens to be visiting from Monaco. That's really what's it's about. It's about human interaction, which COVID taught us that we all need to have," said Rayni.
The couple's goal is to have five satellite offices: Los Feliz, the Westside, Malibu, the Valley. "We're at an age where we're ready to have our own business. But we're also ready to bring in all that we've dreamed of and wished of a workplace. We're ready to have a good time," said Branden. 
"We're not recruiting. We're letting it grow organically. There is nobody doing this," added Rayni. "We're building something, and if you're aligned with it and it speaks to you, then come talk to us. If you don't get it, we can't explain it to you." 
One thing Rayni can explain is her belief that the future is bright, both for the industry and for themselves. 
"It's always hard to make market predictions, however if you look back 10 years and you look back 20 years, you get a good idea of the cyclical market that is real estate," she said. 
"There are a few things that we know, namely, that the home has become the most important asset we can have. Secondly, that we are inevitably facing inflation. Therefore, tangible assets are the best investments we can have. The wonderful thing about real estate that makes it different from any other tangible asset is that you can live in it. It can always become income property, if you need it to be, by simply renting it. And of course, one thing we all need is a place to live."
Rayni added, "I predict 2021 will be our biggest year yet."