City of Beverly Hills | Education
School Board Reconsiders Hiring Outside Consulting Firm
"So, we will be looking to select a new consulting firm and we'll have a committee of various stakeholders," Chism said. "We'll have board members, community members, staff, parents, students all involved in that in that decision so we can continue to move forward."
BY Bianca Heyward May 29, 2021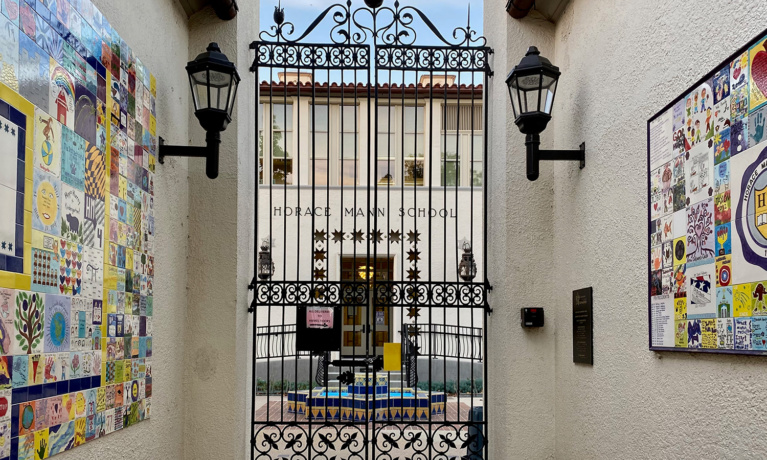 Reading Time:
2
minutes
On May 25, the Beverly Hills Unified School District (BHUSD) Board of Education held a lengthy meeting during which District administrators provided end of the year updates regarding the implementation of its three-year Strategic Plan. After the District's reconfiguration, the Board approved the Strategic Plan in July of 2020. Staff presented plans for next year that included a designated self-care time to address social emotional needs, a collaborative communication model with a focus on parent engagement, and improvements to District culture. "We have direction, we have alignment, and we have focus," BHUSD Superintendent Dr. Michael Bregy, said. "We've memorialized what our goals and objectives and our action plans are."
While most departments reported positive news, Laura Chism, assistant superintendent of student services, communicated a setback. "We're supposed to hire a consultant to help us look at our inclusion, diversity and diversity practices in our district and develop measurable goals," Chism said. "As we know, we did a search, and we hired a firm. We started with a great launch in April, but because of community concerns we paused with that firm and now we're going back to the drawing board." 
The District had hired Community Works Institute (CWI) to assist BHUSD in establishing a school climate that supports diversity, equity and inclusion—an integral part of the Strategic Plan. During the Board's May 11 meeting, the Beverly Hills Parents Association publicly objected to the hiring of CWI after a video circulated that captured a CWI associate's antisemitic rhetoric. The controversy resulted in a Change.org petition entitled "BHUSD Stop the Bias Now – CWI Must Be Removed," which gathered over 500 signatures in less than three days.
"So, we will be looking to select a new consulting firm and we'll have a committee of various stakeholders," Chism said. "We'll have board members, community members, staff, parents, students all involved in that in that decision so we can continue to move forward."
In business before the Board, a motion to approve an amendment to the amended and restated bylaws of the Citizens' Bond Oversight Committee (CBOC) passed 4-1. Board President Rachelle Marcus, was the sole no vote. The agenda also included discussion around dress code, the future of the Independent Learning Center (ILC) and updated guidance per the California Department of Education's 2021 Mathematics Framework. 
The next Board of Education meeting will be held on June 8.