The Hills were alive with the sound of music on Aug. 5, when the Sing for Hope Pianos program debuted 16 custom-painted pianos across the city. Local pianists played each upright piano, all of which will now be available for public enjoyment until Sept. 6. The musicians marked the occasion by playing Bach's Minuet in G Major in unison in front of the Wallis Annenberg Center for the Performing Arts.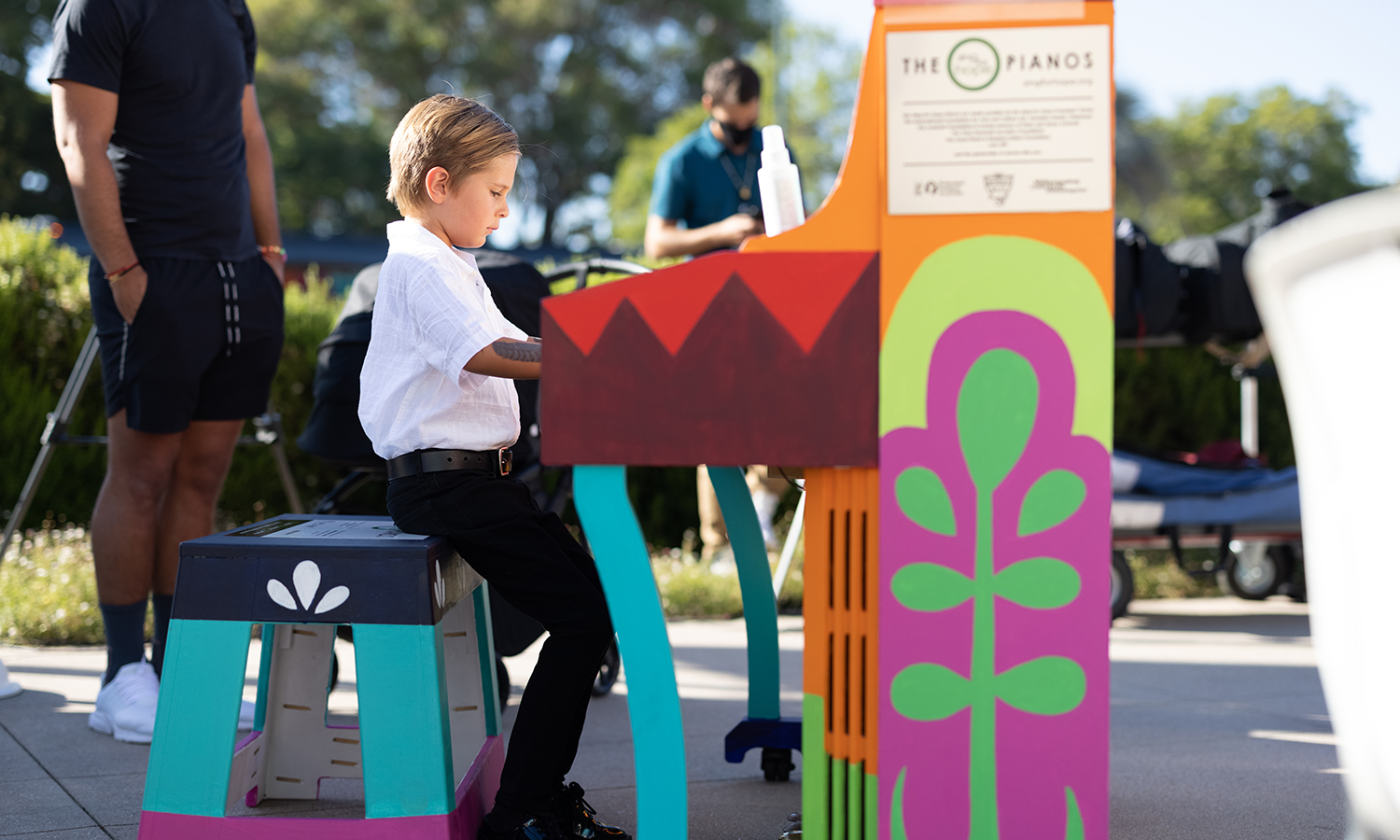 In a special performance at the Wallis, Sing for Hope co-founders and celebrated sopranos Monica Yunus and Camille Zamora sang "The Flower Duet" ("Sous le dôme épais") from the opera Lakmé by Léo Delibes. The ceremony at the Wallis also saw actor and activist Monique Coleman receive Sing for Hope's annual Art for All Award for her work advocating for youths across the world.
The Sing for Hope Piano program began in New York City over 10 years ago. The program describes itself as the "country's largest annual recurring public arts project" with the goal of democratizing music. The public can find its pianos at Beverly Hills City Hall, Beverly Gardens Park, the Wallis Annenberg Center for the Performing Arts, Will Rogers Memorial Park, La Cienega Park, and Roxbury Park. 
Following the month-long residency of the pianos in Beverly Hills, they will go to underserved schools throughout the county, including Jordan High School in Watts, Vanalden Early Education Center in Tarzana, Montebello Gardens Elementary School in Pico Rivera, Dorris Place Elementary School in Elysian Park, View Park Preparatory High School in Hyde Park, and George Washington Carver Middle School in South Park.
Each of the 16 pianos has been hand painted by a diverse group of artists, including established figures like Chaz Guest and younger talents like Yalda Sepahpour. Other artists include Adam Rodgers, Alexandra Nechita, Bendow, Çi?dem Akbay, Gooey, Helena Faitelson, Laishan Mui Ito, Laurie Tsou, Marisabel Bazan, The Miracle Project with GRoW @ The Wallis (a performing arts program for young people across the autism spectrum), Mireille Fournier, Ms. Yellow, Punk Me Tender, and Sheila Darcey.