After almost two years on hiatus, the Beverly Hills Art Show returned to Beverly Gardens Park Oct. 16 and 17 to a crowd of about 10,000 people. Last year the biannual event was hosted virtually with small workshops at Greystone Mansion, but this was the first time the event has been hosted fully live since the start of social distancing in 2020.  
In previous years, the live event has drawn as many as 50,000 people. This year it was scaled down in order to allow more social distancing between attendees and included about 125 artists compared to 250 artists in previous years. Despite the smaller crowd, several artists who exhibited their work over the weekend said it was their most successful Beverly Hills Art Show in terms of sales, said Dana Beesen, the city's Communications and Marketing Coordinator.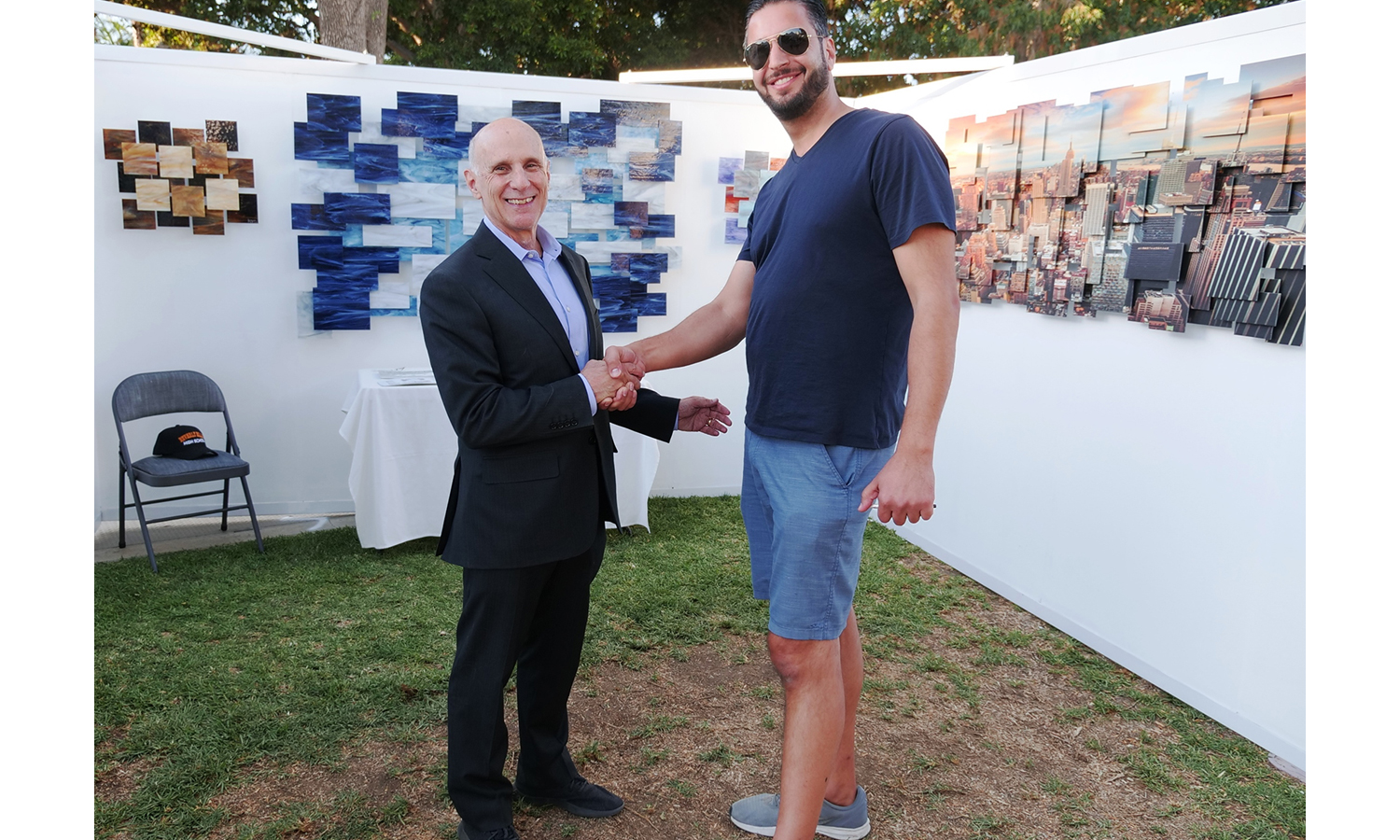 "People were definitely eager to get back to this event," Beesen told the Courier. "It's a community favorite. It's very popular. It draws people from all over Southern California and we have artists from all over the nation. So it does attract quite a big crowd."
The 15-year-old Beverly Hills local artist known as "TheCubist" was a crowd favorite at the show with pop-art pieces crafted out of Rubik's Cubes that include celebrity portraits and consumer product images, similar to the work of Andy Warhol.
"Her tent was probably the busiest or one of the busiest," Beesen said. "I think it was just something that was different, very pop-culture art."
The Mayor's Choice award was given to artist Karo Martirosyan by Mayor Bob Wunderlich for his glass and steel sculpture called "Arctic." The sculpture is now being considered for installment at the Roxbury Park Community Center.
"With all of the challenges facing artists today, the show could not have gone any better and I commend all of the organizers," said Martirosyan in a statement. "I am extremely honored to have one of my sculptures to be a permanent part of this iconic city."
The Mayor's Choice award is a staple at the event. Because former Mayor Lester Friedman was not able to give the award last year, two Mayor's Choice awards were given this year. Friedman, who now sits on the Beverly Hills City Council, chose a mixed media painting called "Neon Fall" by artist Benjamin Gordon.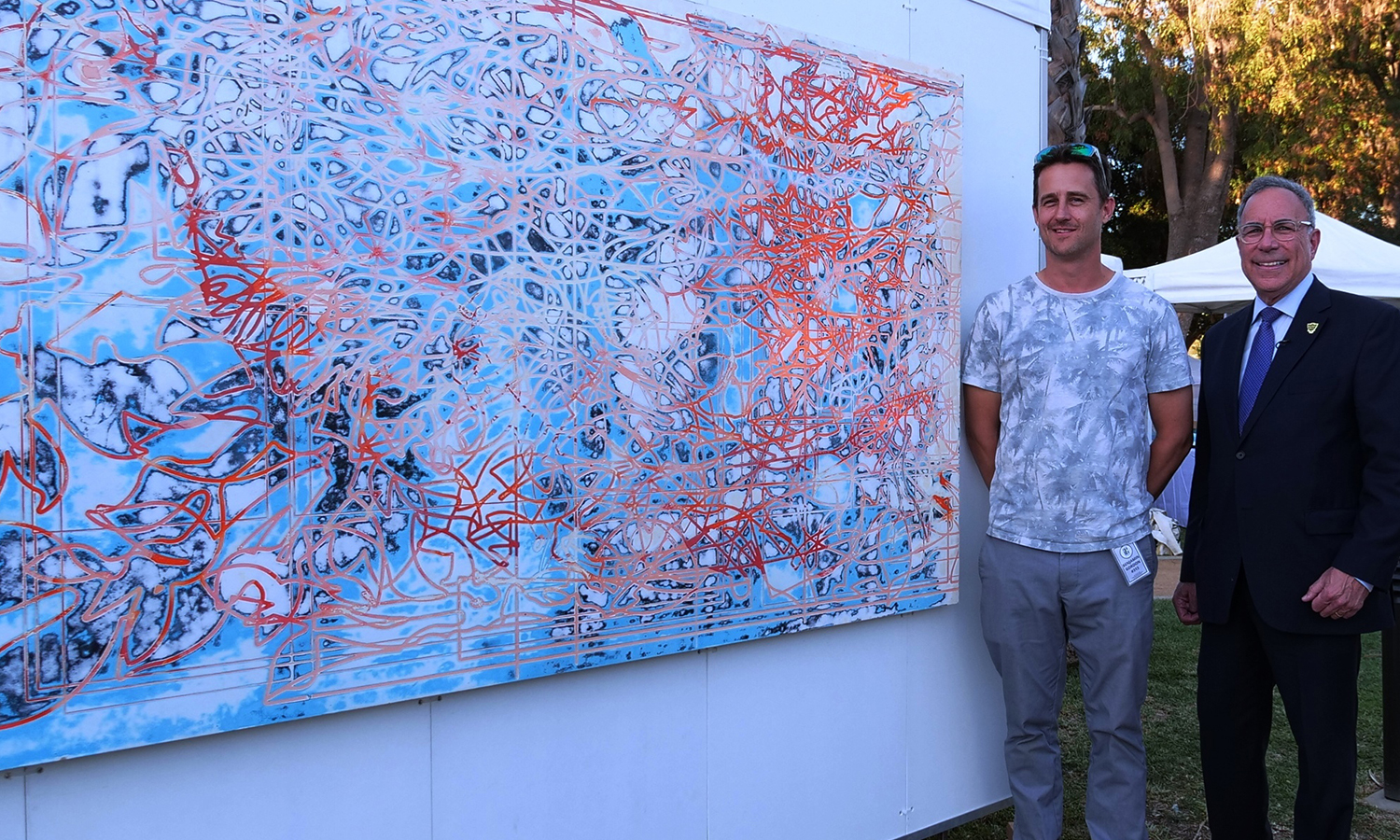 Artworks that receive the Mayor's Choice Award are traditionally added to the city's public art collection which includes more than 100 pieces of art in parks and facilities all over the city.
"It is so important for our community to provide programs and events where community members, visitors and artists can come together, gather, and enjoy arts and cultural experiences," said Wunderlich in a statement.  "It's good to be back.  These kinds of events build community, help foster community engagement and socialization, and showcase the city's commitment to arts and culture."
The show is now in its 48th year and has become one of the hallmark events for Beverly Hills, city staff told the Courier. The fair showcases artwork in almost every medium from digital art and printmaking to jewelry and traditional fine art mediums. In addition to art exhibitions, the show included gourmet food trucks.
"It was wonderful to see the beloved Beverly Hills Art Show successfully return to Beverly Gardens Park this past weekend, once again, that filled the park with extraordinary fine art, artists and community members," said Brooke Putich, Beverly Hills Community Services Recreation Supervisor and coordinator of the Art Show in a statement. "We were grateful for the opportunity to safely gather and we look forward to seeing the show flourish in 2022."