The City of Beverly Hills honored the life and career of retired Detective Les Zoeller, the prime detective in the Menendez Brothers murder and other high-profile cases. Friends, family, community members, and fellow Beverly Hills Police Department officers gathered outside in the Boat Court on North Rexford Drive on Oct. 17 to hear speeches and pay dues to the man once described as "a Real Beverly Hills cop."  
"Detective Zoeller dedicated many years of service to law enforcement, shaping the Beverly Hills Police Department and the history of policing through many of his cases," the department posted on Facebook. "The BHPD will always remember you, Les."
Zoeller suffered a major stroke on July 9, sustaining a brain bleed. He was placed into a coma and never regained consciousness. He died on Aug. 4. He is survived by his wife, Lisa, and his children, Ashley and Kyle. 
Zoeller joined the department in 1976 from the city of Gardena, retiring in 2002. He played a pivotal role in headline-grabbing cases like the Menendez Brothers murders, the Billionaire Boys Club and the Van Cleef & Arpels robbery-murders.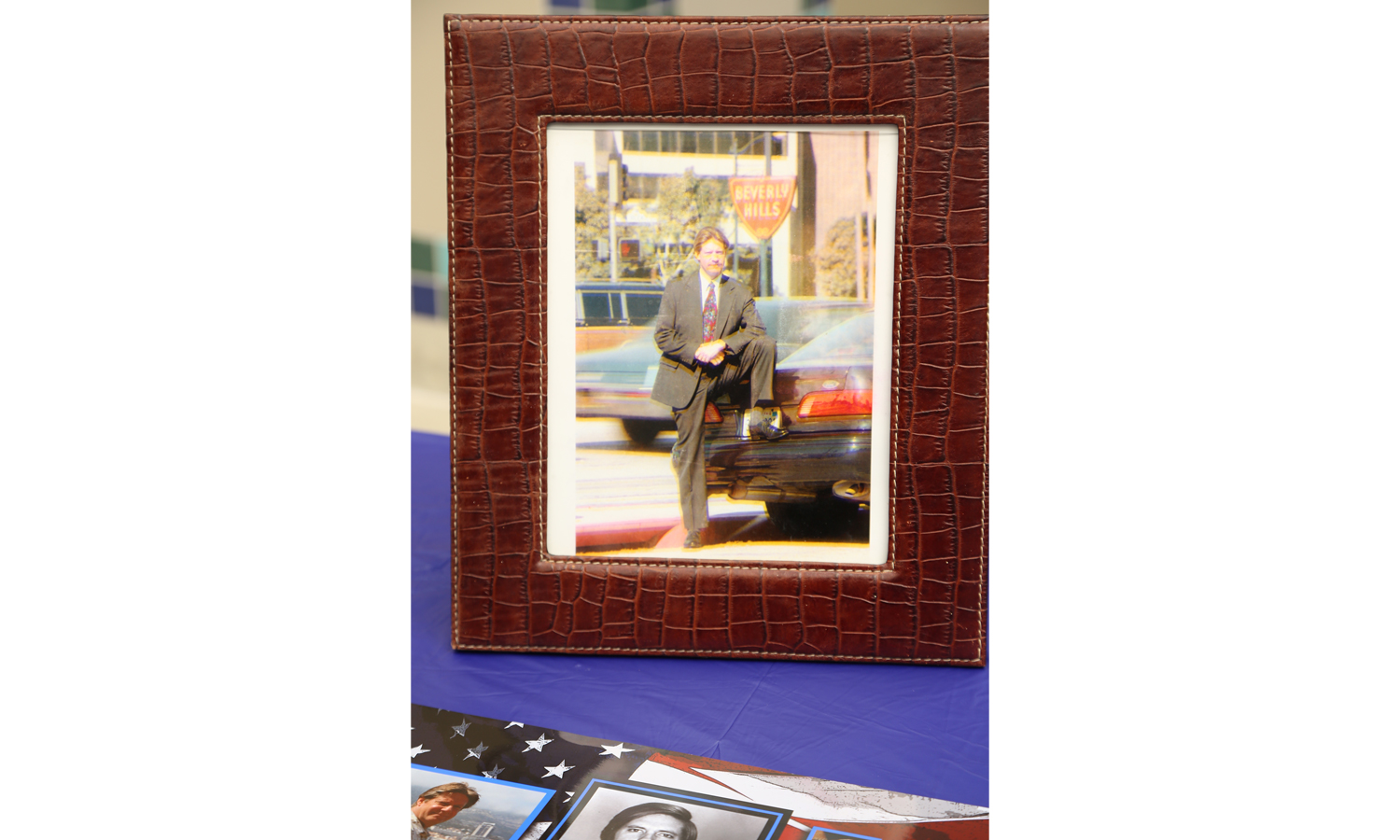 Zoeller was the primary investigator in the double homicide of Jose and Kitty Menendez, which took place on North Elm Drive. The detective told the Los Angeles Times that he suspected the brothers from the outset, but it took seven years to prove it. 
"It was an honor to attend the memorial service remembering the life of my friend Les Zoeller, the legendary Beverly Hills PD Detective who was well known for his honesty, utmost integrity and for being the Prime Lead Investigator of famous high-profile cases like the Menendez Brothers and Billionaires Boys Club," wrote retired LAPD officer Todd Rheingold on social media. "A life well lived with his beautiful family and in the pursuit of justice for the many victims he came across in his Law Enforcement career."
The event was attended by around 150 people, including Mayor Robert Wunderlich and Councilmember Julian Gold. The city honored Zoeller with a proclamation and an honor guard conducted a flag presentation ceremony to his family.