From life-sized horse skeletons to homicidal ghouls behind the wheel of a car, it is the spookiest time of year as Halloween decorations descend on Beverly Hills neighborhoods. Halloween is a week from Sunday and many Beverly Hills residents have taken decorations to a larger-than-life scale.
One resident on Maple Drive has two fake human skeletons the size of giants standing guard with two life-size horse skeletons, a miniature band of banjo-playing skeletons and a decorative graveyard.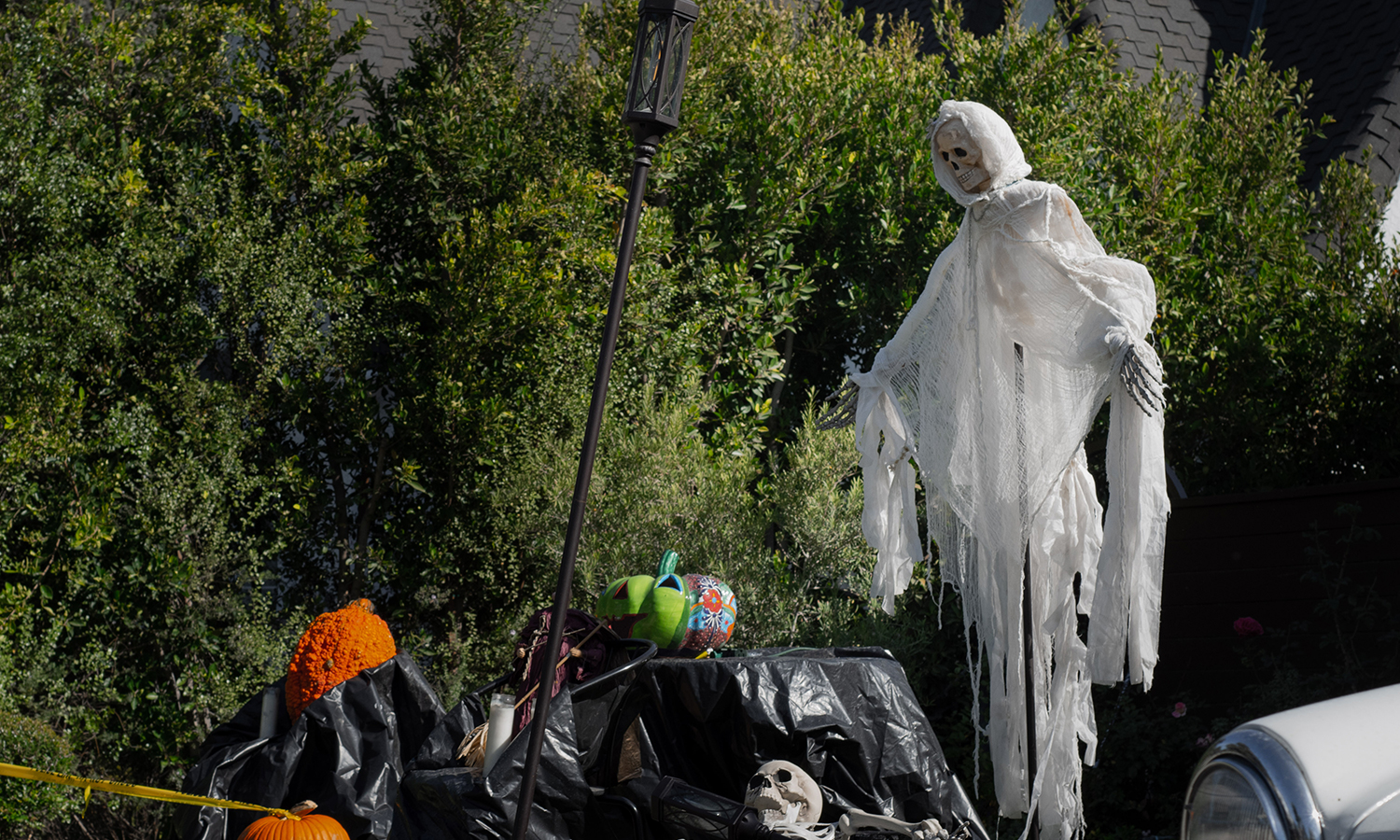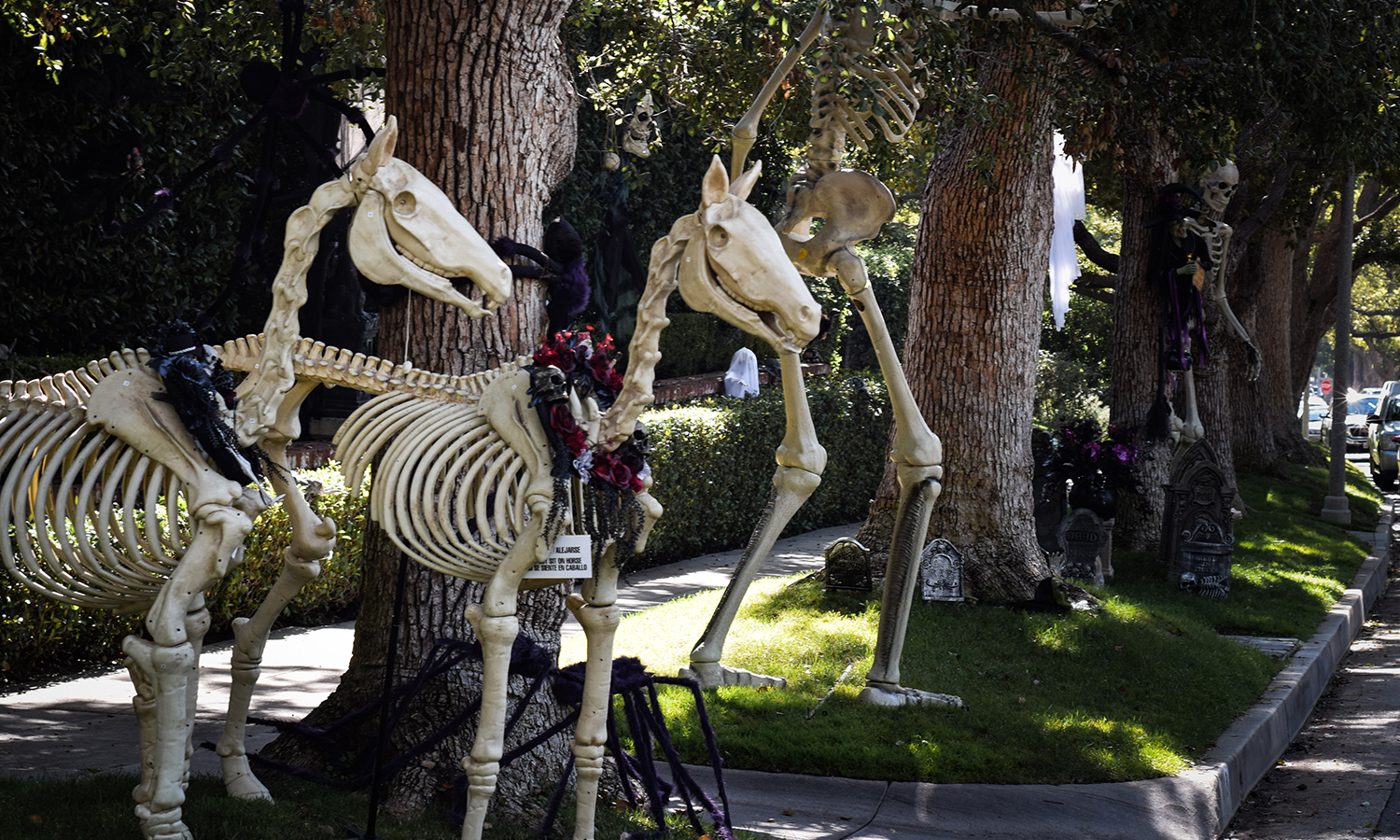 On Beverly Drive, eerily illuminated skulls, skeletons and other frightening creatures adorn the home's exterior.
Some residents have chosen to go to more traditional, with jack-o'-lanterns and spider webs. Others have gotten creative, like the house on Foothill Road that created a grizzly tableau with fake blood, undead characters and a vintage Volvo as the centerpiece.