Standing in the grand two-story lobby of the UCLA Health Training Center, I'm drawn to the large painting by Victor Matthews, an abstract tribute to 40 years of Laker legends.          
"Hi Lisa!"  I turn to Jeanie Buss, smiling, warm and welcoming.  It's a personal greeting, not by an assistant, but the owner herself of arguably the greatest franchise in NBA history, today valued at $4.6 billion.  She moves my attention to the nearby commanding golden door, the majestic gateway all Lakers pass through every day.  I begin to imagine the past and future "greats" on their way into the Laker
training sanctuary, as Jeanie leads me up the imposing staircase to the executive offices. 
Just outside her suite, the championship rings are displayed in a glass-encased shrine. Jeanie explains the winning story behind each uniquely designed ring. I can sense her humble pride and the fond memories they elicit. On the wall hangs a painting, by Megan Moore, depicting seven Laker superstars, commissioned by Phil Jackson for the team. Jeanie shares, "These were the guys, the core team that won 2000, 2001, 2002. It's kind of like basketball paradise."  
Turning the corner, past sweet Delores, a teacup Maltese in her mini daybed, Jeanie guides me into her office. I gasp at the sight of the royal Laker procession. Eleven exquisite gold Tiffany trophies are perfectly placed on the credenza, the stunning basketball facility, their backdrop beneath. Jeanie offers, "Hear the beat of the balls bouncing? (Of course, I could.) It's the heartbeat of the center."
The Los Angeles Lakers had won 16 titles, 10 of which under the leadership of Dr. Jerry Buss. Given the franchise's championship culture, one may have thought success would come easily in the next era. 
But after her father's passing, the Lakers' winning record disappeared. Jeanie knew she had to make tough decisions to win the Lakers' place back atop the mantle. Courageously, as President, she released her brother, head of basketball operations, and restored the Laker dynasty to its former glory, after a decade of absence.
Earning the most recent trophy, awarded in 2020, Jeanie led the Lakers to their 17th Championship, tying for the most ever won by one team in the NBA. 
Jeanie is more than an owner; she is now the driving force behind this legendary sports franchise, and she is leading in her own style.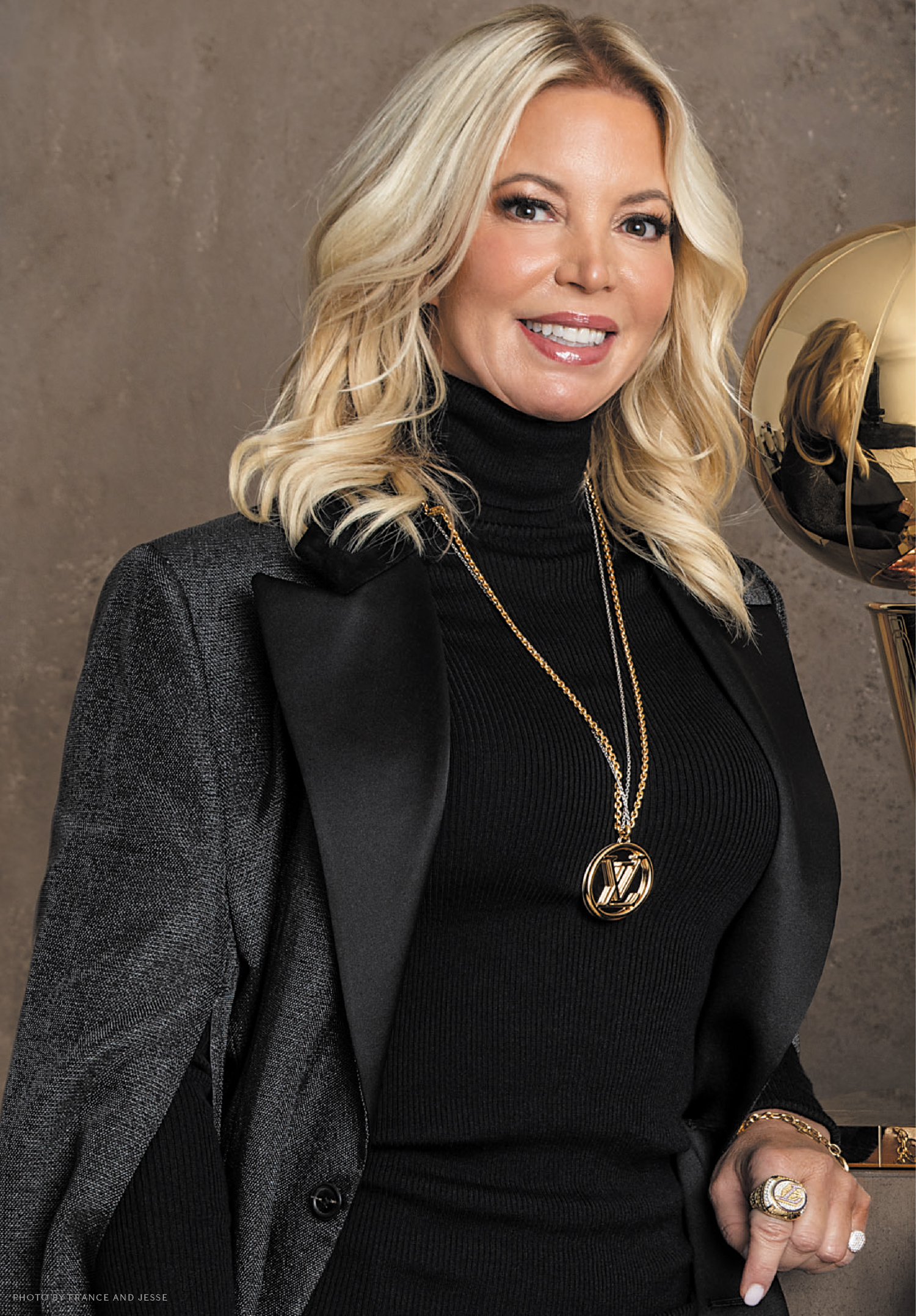 CEO World Magazine lists Jeanie Buss in the "top 10 most powerful women in the business of sports." Adam Silver, the Commissioner of the NBA, calls Jeanie "NBA royalty" and tells the Courier, "She has been an influential and respected voice in our league for decades." 
As the first female controlling owner and President to win an NBA championship, Jeanie Buss holds the sceptre as the Queen of the Court.
Jeanie Marie was born September 26, 1961, the third of four children of Dr. Jerry and JoAnn Buss. Challenged as a young girl by the heartbreaking divorce of her parents, Jeanie found sports to be a welcome pastime. As Jerry was building his lucrative real estate business while owning and running the Los Angeles Strings, he didn't have much time for his eldest daughter. Still, he invited her, beginning at age 14, to attend many World Team Tennis meetings. In high school, Jeanie played girls basketball at Pacific Palisades High School and was the official scorekeeper for the high school boys basketball team.
Bouncing from one home to another, she entered another type of competition, the Miss USA program. Jeanie finished as a finalist in the Miss Beverly Hills Pageant and won the crown in the Miss Palisades Pageant. Upon her acceptance to USC, she decided to move full time into her father's new home, the renowned Pickfair estate in Beverly Hills. It was 1980, the year after Dr. Buss bought the Lakers and the Great Western Forum.
Within the first months of living with her dad, Magic Johnson appeared at Jeanie's front door to begin his career as a Laker. He was 19, and Jeanie was 17. In what was Magic's, Jerry's, and Jeanie's rookie year, the Buss family won their first championship, in 1980, thanks in part to fellow teammate veteran Kareem Abdul-Jabbar. With the thrill of this first victory, the absolute desire to win was forever cemented.
Under her father's tutelage, Jeanie grew more fascinated with sports. At age 19, Jerry offered her a job, while still in college, as General Manager of the Strings. He also introduced Jeanie to a young woman he was impressed with, Linda Zafrani. Forty years later Linda (now) Rambis is the Executive Director of the Lakers and works alongside Jeanie in every aspect of the Lakers' organization.
After graduating with honors in business, all the while learning by her father's side, Jeanie was appointed head of the Los Angeles Blades roller hockey team and named "Executive of the Year" by the league. Impressed with her abilities, Dr. Buss increased her role. He named her President of the Forum, while upping her responsibilities in the Laker organization including serving as the Alternate Governor on the NBA Board of Governors. In 1999, she was named Executive Vice President of Business Operations for the Lakers, and eventually, Vice President of the Lakers. At the same time David Stern, the Commissioner of the NBA, assumed Jeanie would run the Los Angeles WNBA team. But Dr. Buss corrected him and said Jeanie is going to run the Lakers one day.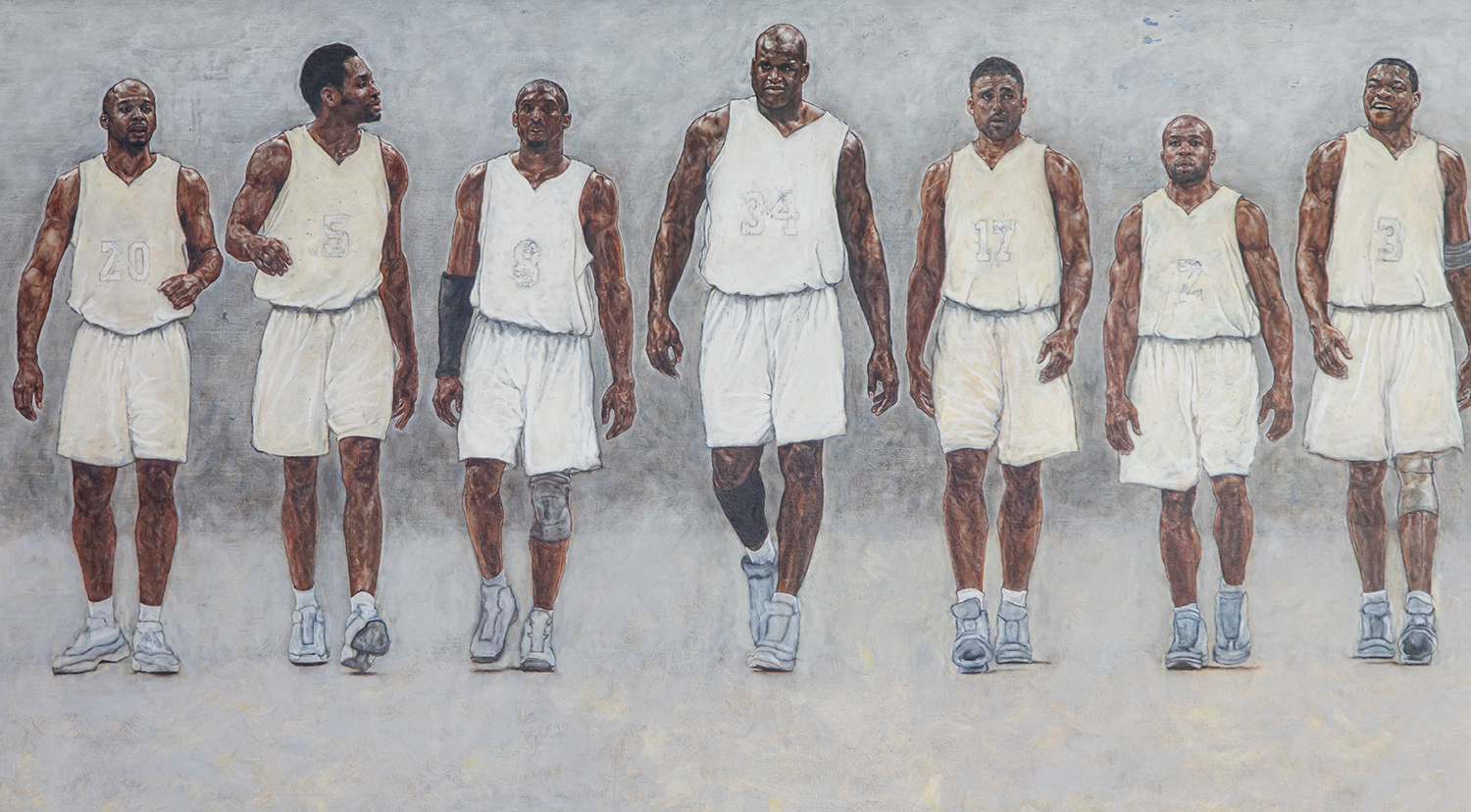 During her meteoric rise, Jeanie was always guided by what felt right to her. A large picture of Jeanie as a little girl hangs on the wall behind her desk. She says that it honors the little girl in her heart and is meant to remind her not to lose that spirit in a world that can be crushing.
"Little Jeanie inspires me to be strong, to remind me of who I am at the core." Always having a mind of her own, she appeared in Playboy after her only marriage ended in 1995. She began to receive more press attention when she was highlighted in a Sports Illustrated article about the Buss family headlined "She's Got Balls." Shortly after, Phil Jackson, of the Chicago Bulls dynasty, arrived to coach the Lakers. Jeanie began dating him, which turned into an engagement. The high-profile Los Angeles relationship ended after 16 celebrated years.
Following her father's passing in 2013, the Laker's ownership was placed into a trust with the beneficiaries including Jeanie, her two older brothers, her younger sister, and her two half-brothers. Jeanie became team President and the representative for the Lakers on the NBA Board of Governors while continuing to oversee the business and basketball sides of the Lakers. Her brother, Jim, became Executive Vice President of Basketball Operations. 
But after three straight years of the Lakers missing playoffs, when Dr. Buss only missed the playoffs twice in 32 years, Jeanie knew she had to make changes.
"Pressure is a Privilege" says Billie Jean King, Jeanie's dear friend. In 2017, Jeanie did not fold. Instead, she created a partnership with UCLA Health and led the building of one of the finest training facilities in the NBA. She fired her brother as head of basketball, and a nasty fight ensued in the courts and on the world stage. But Jeanie prevailed, saying she did not attain new power. She exercised the power that she had, and the judge agreed.
Jeanie asked Magic Johnson to come back to steady the ship, and the two welcomed Rob Pelinka, Kobe Bryant's lifelong basketball manager. Together they enticed "game changer" LeBron James and reshuffled the coaching staff. Quickly it became clear the Lakers were back on their path toward greatness.
But Jeanie could not have predicted what was to come.
In 2019, less than a year after he was greatly responsible for signing LeBron James, Magic resigned, telling the press before he talked to Jeanie. Later he said, "If I talked to her first, I would have never stepped down." Then Jeanie's mother passed. David Stern, her close confidant and mentor, suddenly collapsed and later died. And little did she know, she was approaching one of the worst tragedies in NBA history.
One month later, Kobe was killed in a helicopter crash with his daughter, Gianna, devastating all of Laker Nation and the world. As a warrior and leader, Jeanie pushed forward, even in the face of the impending doom of the monolithic pandemic. She remained strong, focused and determined, applying the lessons learned from all the great teachers she had along the way.  
Incredibly, in the most emotionally and physically challenging year in NBA history, especially for the Lakers, Jeanie led the Lakers to win the championship title.
Her story has made history. And not just in basketball.
Jeanie is a leader who endorses female empowerment. As co-founder and investor of WOW, Women of Wrestling, Jeanie helps to provide a path for female athletes. Working toward refining leadership as a woman, and encouraging diversity, she dyes her hair rainbow colors in support of Laker Pride Night, a celebration of LGBTQIA+ history month. And this 2021-22 NBA season, Jeanie proudly welcomes Shay Murphy to the Lakers coaching staff, the second female coaching associate in the team's history.
Having a soft spot for comedy, Jeanie is joining comedy star Mindy Kaling and comedy writing star Elaine Ko, as Executive Producer along with Linda Rambis, for a 10-episode comedy series for Netflix, based on the back office of a female-led NBA team. While Jeanie has said the show is not based on her life, she believes the nearly 40 years of backstage drama that she and Linda experienced will go a long way. It makes sense as Jeanie has dabbled with stand-up comedy and feels humor has helped her deal with her many losses.
Jeanie is also executive producing a nine-part docuseries to be released in 2022 on Hulu. Teaming up with the renowned film director Antoine Fuqua, the series will examine four decades of Laker history, and, in particular, the "Showtime" era told by the organization itself. 
As a business creator, Jeanie is co-founder and co-owner of Cincoro Tequila, a portmanteau of the Spanish words for five and gold. Originating serendipitously one night in 2016, after an NBA owners meeting, five "golden" participants birthed the business idea. The diners included: Jeanie, Celtics co-owner Wyc Grousbeck and his wife Emilia Fazzalari, Charlotte Hornets owner Michael Jordan, and Milwaukee Bucks owner Wes Edens. Today the company proudly displays four different expressions of tequila.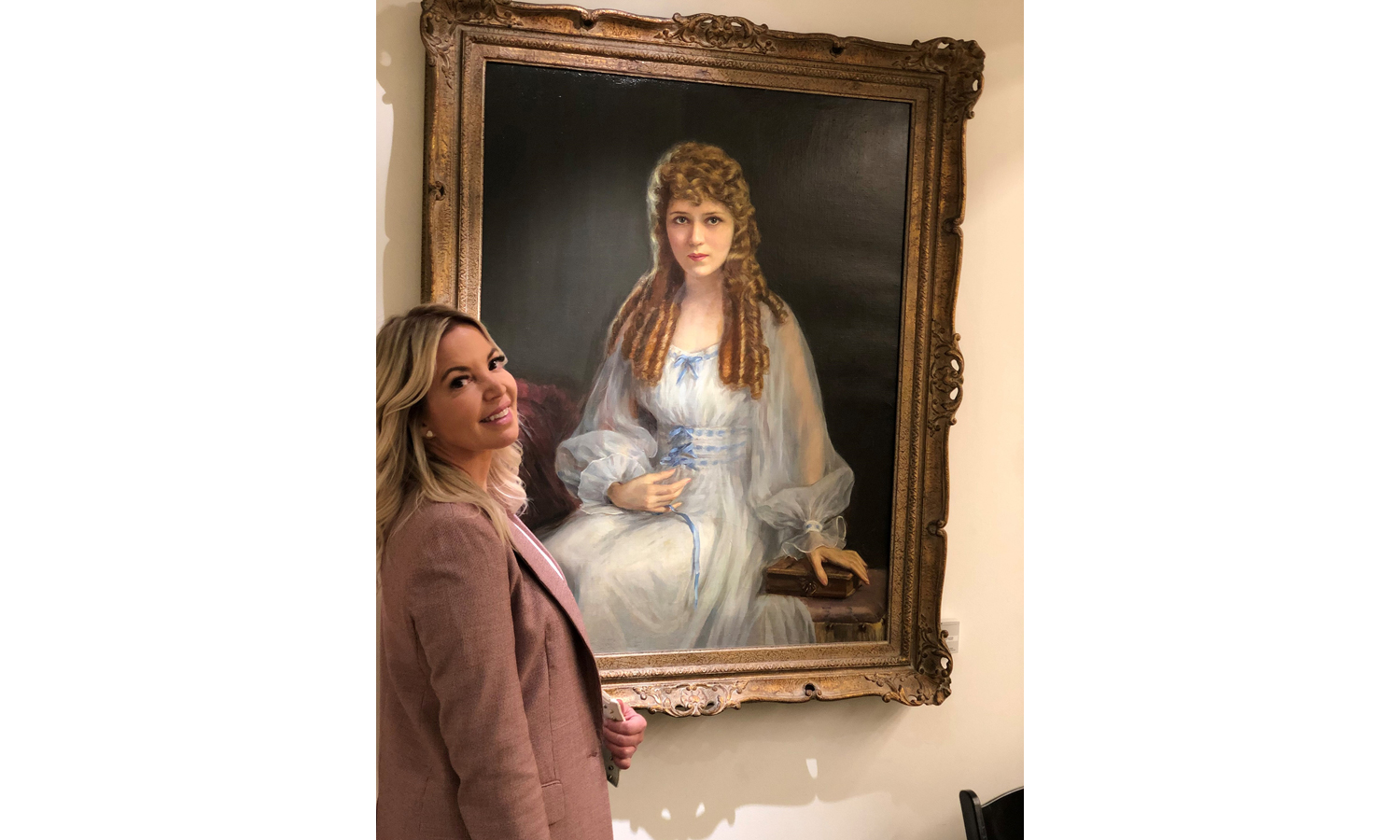 During the pandemic, the fight for racial equity intensified. Guided by Jeanie and her Lakers, the Los Angeles community learned how sports can teach the world about hate and inequality while promoting empathy, understanding, and a path toward healing. The mural entitled "Leave a Legacy" by Gustavo Zermeño Jr. on the wall of the Bixby Coffee building in the Mid-City area exemplifies this message with Kobe on top. "In the Paint" is also a Lakers' program Jeanie is proud of. Its mission is to "support and uplift" BIPOC artists.
Adam Silver tells the Courier, "Jeanie learned from her father what it takes to run a successful NBA franchise. She has built on that knowledge and established her own identity and leadership style. She's inquisitive and thoughtful in her approach and has surrounded herself with other talented executives."
As a leader, Jeanie exhibits kindness with everyone she comes in contact with, emphasizing collaboration and inclusivity. She is comfortable taking chances, first consulting the most talented people who surround her, one of the many lessons from her father. And she never loses sight of the fact that the Laker Nation is the heartbeat of what the Lakers stand for.  Everyone comes together under the purple and gold flag. The platform is bigger than any individual, player or coach. 
Within the NBA, Jeanie encourages and supports other teams to do their very best, believing it only makes the league better and more competitive. Commissioner Silver adds, "Jeanie is very active in league matters and is a key member of our Labor Relations and Advisory/Finance Committees. Her perspective is valued by her fellow team owners as well as the players because of her lifetime of NBA experience. She has strong opinions, but she's also collaborative and understands how to build a consensus." 
When asked whether she would have been Governor for the Lakers if her father hadn't owned the team, she answers, "Probably not." But after five years of running the franchise and leading the Lakers to its first championship title in 10 years, she knows she's got what it takes. 
"I deserve to be here," says Jeanie.
An icon in our community, Jeanie has fond memories of receiving the Beverly Hills Courier on her front doorstep in Beverly Hills. Understanding the importance of community connectivity, she has happily honored the Courier with this exclusive and intimate conversation.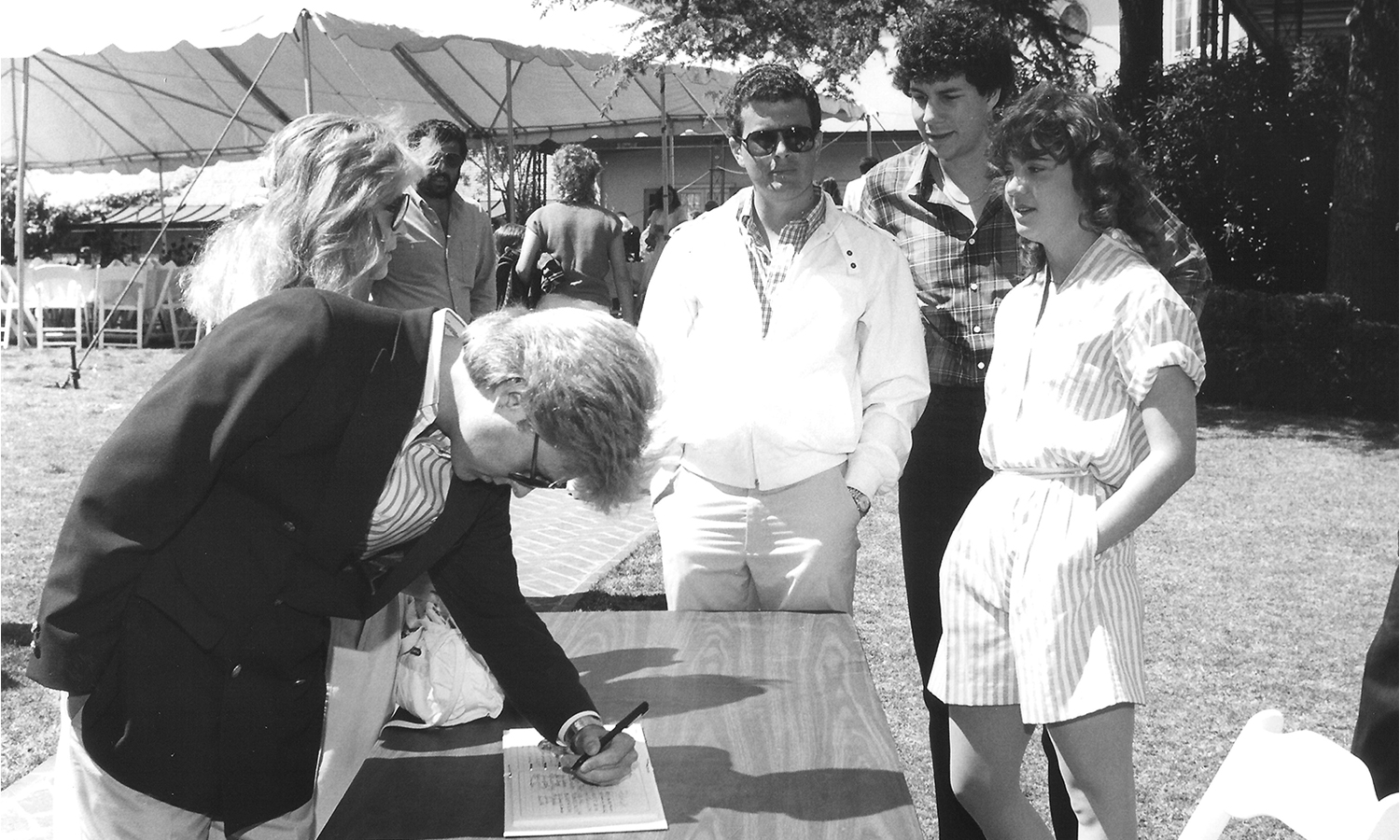 It's holiday time. And the city shines with festivities and lights. It's also a time of reflection. Can you share a special Beverly Hills holiday memory?
Is there anything better than Rodeo Drive with holiday lights sparkling overhead? Beverly Hills is so beautiful at holidays. I remember one season; my dad took me to lunch at The Grill on the Alley. And he said, "I want to buy your Christmas present today. We're going to walk over to Tiffany's and I want you to pick out something special." I think he knew what he wanted me to get, one of the key necklaces. But it was really about the idea that we spend the time together and create a lasting memory. It was really such a special day.
On move-in day to Pickfair, you found a surprise tucked away in a closet upstairs.  What was it? And tell us about the powerful female force looking over you? 
My dad bought the Pickfair estate, which was where Mary Pickford and Douglas Fairbanks, the first real movie stars of their generation, lived in Beverly Hills. When they met, they were both married to other people. They got very high-profile divorces, unusual in the 1920s. So, they were kind of shunned by the Hollywood establishment. They moved to the outskirts, to Beverly Hills, to an old hunting lodge. Hollywood was where everybody wanted to be, but they weren't welcomed in Hollywood. 
What treasure did you find?
That first day at Pickfair, I found an Oscar that was Mary Pickford's.
An Oscar statue? Just collecting dust in the house, and no one knew about it?
Yes. They gave her the honorary Oscar, for Lifetime Achievement in 1976. One of her last appearances on-screen. She passed away in 1979 and the house went into probate. Dad made an offer of what he felt the land was worth and it was accepted. Soon I was studying everything about Mary, and she's always been an inspiration for me ever since. She started United Artists with Charlie Chaplin, Douglas Fairbanks, DW Griffith, who was the big director, at the time.  She was a woman that was at the forefront of her industry and had a seat at the table. And you know, she was the highest earning star and a brilliant business woman.
And therein lies how she has been your north star.
Yes.  Beverly Hills is a really great chapter in my life.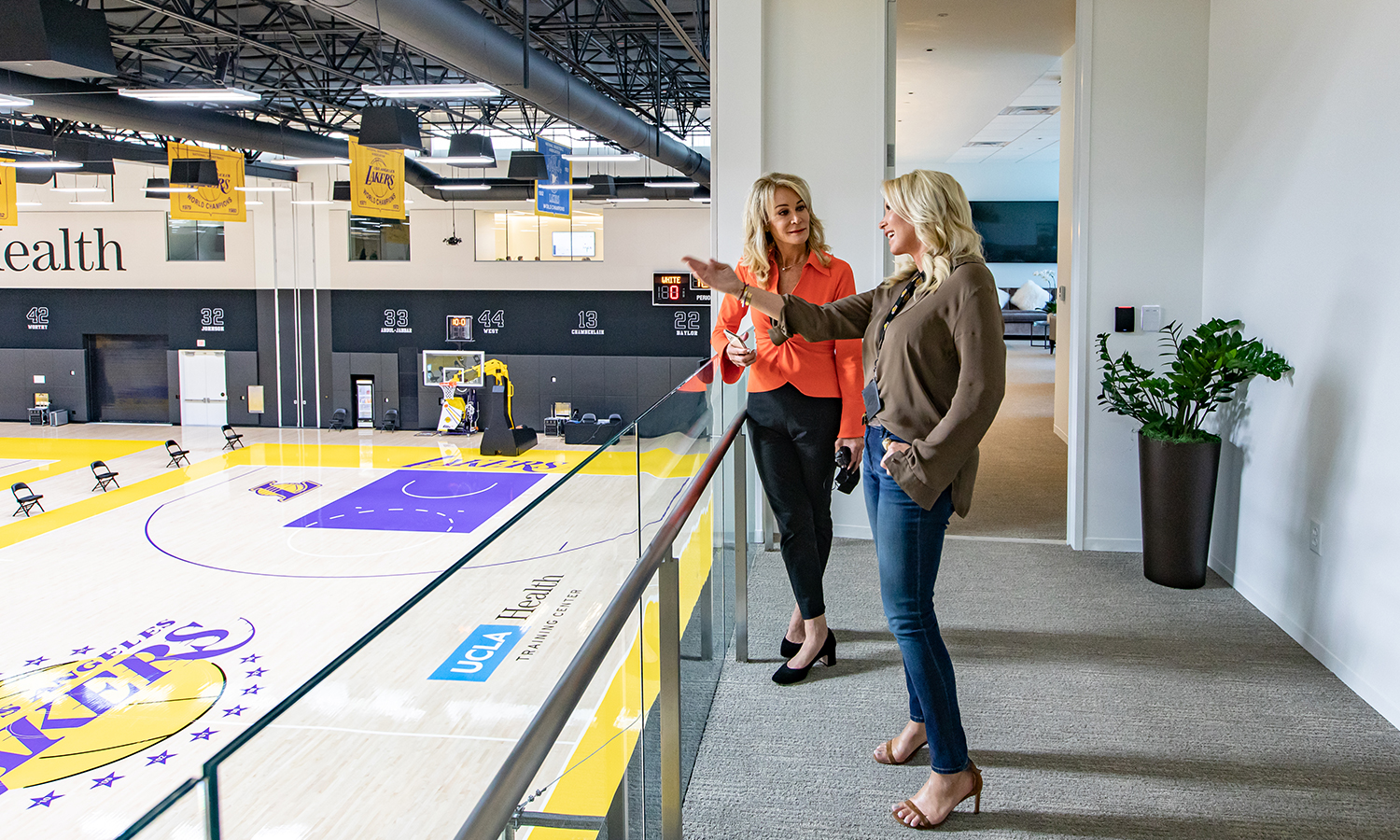 Soon thereafter, a tall, skinny, young man with a big smile named Magic Johnson showed up at your Beverly Hills front door. You learned a lesson in that first encounter about the power of the Lakers. What was it?
When the doorbell rang my father was busy with another matter and asked me to bring Magic into the living room, offer him something to drink. So I was making small talk. Magic said, "You know, I'm really happy that I was drafted by the Lakers, but I'm only going to sign a three-year deal because I want to go home and play for my hometown team in Michigan, the Detroit Pistons." And I went, "What??" I said, "Excuse me for a minute." And I ran upstairs to my dad and said, "You're not gonna believe what he said. He's only going to stay for three years." I'm like hyperventilating, I'm so worried about this. And my dad just calm, cool and collect, didn't miss a beat. And says, "Jeanie, the first time he puts on the Laker uniform and walks up out on the floor at the Forum, he's never going to leave." And he was exactly right, (giggles) because Magic never left. He could be the mayor of Los Angeles. He is Los Angeles!
When you began working for your father, he connected you with Linda Rambis. Tell us about this relationship. 
When I started working for my dad, I was a student at USC. When he offered me the job, I said, "Oh great. Now I can quit school." And he said, "No, you have to finish school. Or you can't have the job. You either have to do both or stay and concentrate on school." And of course, I wanted the job and he said, "I want you to work with Linda," who had been working for him for a couple of years. She's an excellent marketer. My dad was so impressed with her and offered her a job on the spot after he met her. He felt that she had the street savvy, the toughness that I lacked and that we would complement each other in terms of skillset. It's been a collaboration since. I treasure it.
Title IX was passed when you were a young girl. Almost 50 years later, we are still far away from equality. In what aspects do you think we may get a little closer to equality in the NBA? More female coaches, female governors, back-office employees?  And what about the male and female financial disparity?
Well, it's kind of two different things.  Title IX was to give equal access to facilities, and opportunities for male and female athletes.  Today you have women who are competing in sports from a young age who train hard and earn a scholarship and have their college tuition paid for. That was the goal of Title IX.
When you start talking about pay, the reason there is a discrepancy is that you get paid based on the revenue that you bring in. And so you can't say, how can a male basketball player make so much more than a female basketball player? Well, I guarantee you, if the revenues were the same, it would be the same. And if the revenues were more in women's basketball, it would be more than men's. It's about revenue catching up.
As an entrepreneur, I say, there's all these female athletes who have trained from the time they were 8, 9, 10, 11, who go on and receive a scholarship to college and compete for their school. Now what do they get to do after? These are athletes who have sacrificed a lot to be at the top of their sport. But unless you're going into the WNBA, or maybe you're a tennis player, or now there's a woman soccer league, there just aren't enough places for women to turn pro to earn money after training and dedicating themselves. So that's why I've invested in WOW, Women of Wrestling. People like me have to make opportunities for female athletes to earn a living, to have a chance to perform to a massive audience, to be given a platform, and rewards for all that dedication from the time they were children with the dream of being an athlete. And so, for me, wrestling made the most sense.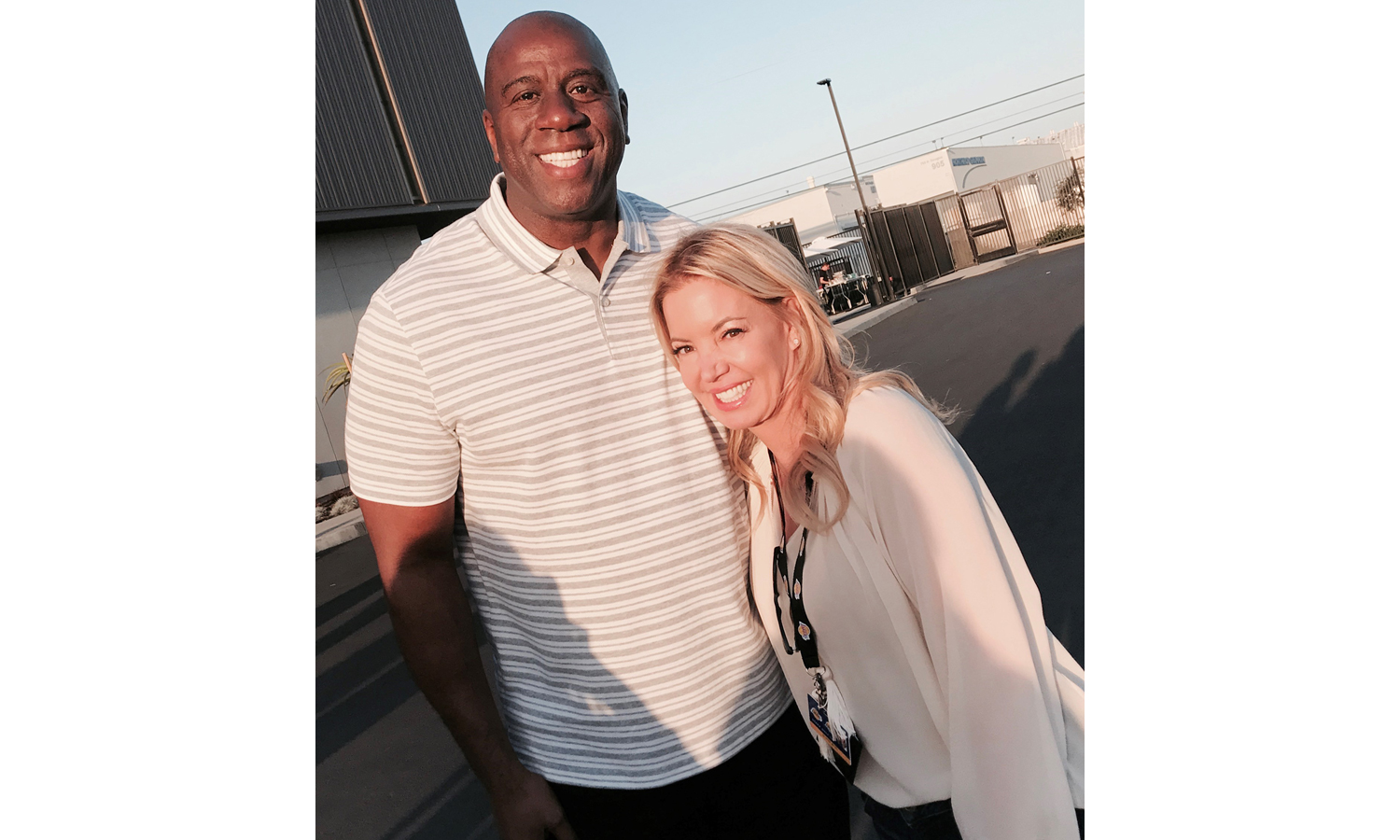 But women have been wrestling.
Only as part of men's wrestling, the side show, the undercard match. They didn't ever get to be the center stage. They didn't get to be the show. And so, WOW is an all-female wrestling league and it's just like wrestling, good versus evil, women standing up for what they believe in, right or wrong, misguided or not. They will fight with passion and, let them fight it out in the ring. Wrestling has some of the greatest athletes that we've ever seen, and it's given a platform to people like Dwayne "The Rock" Johnson, John Cena, and Hulk Hogan. They've had a chance to become superstars because of the platform and the personality and the athleticism that they have.  Where is that for women?  This is a small investment I can make. And it's me personally. It's not the Lakers doing this. This is from my own funds. This is from my own passion. And I want to see these women have a chance to be the stars they were meant to be.
In the NBA, there are less than a handful of female owners in a pool of 30 NBA teams.  What about referees? What about coaches, assistant coaches, trainers, women who really understand basketball, not just great players? When will we see more opportunities for women in the NBA?
Compared to where it started 30 years ago?  We have so many more female referees in the training system coming up who are gaining the experience to call games in the NBA. It may not be perfect now, but the changes that I've seen in my 30 years are amazing. It's only a matter of time that it'll be more reflective of the population. And in all aspects of the business, the front office, ticket sales, broadcasting, sponsorship sales. It's been great to see the evolution.  And, you know, if I can inspire the next… I hope that's the case.
With over 400K Twitter followers, tell us about your Twitter profile picture.
Sports Illustrated was doing a story on my family. It was 1998. They interviewed both my older brothers, my younger sister, myself and my father about the family, but about my dad really, and what his plans were with the Lakers when he retired. This was before they had even moved to STAPLES Center. My dad told us all to cooperate with the story, which included a photo shoot. So they sent a photographer to my house. He comes in and he explains to me how he wants to do the picture. Well, I snapped and quickly declined because I told him that I thought he was just trying to make me look foolish. And he goes, "I'm really sorry, but I don't know who you are. I'm a fashion photographer. I've never been hired by Sports Illustrated before. They told me to come and take a picture of you. And the only requirement that I had was I had to somehow put basketballs in the picture.  I was trying to find inspiration."
He said, "I found that how Italian women hold melons, it's like from your heart." And I go, kind of like a pin-up shot. I love pin-up stars like Rita Hayworth and Betty Grable. I wasn't naked for the shoot, I was wearing a bathing suit, but I didn't realize he could photograph me in a way that you wouldn't know if I was wearing anything or not. And it ended up being this beautiful picture, like a 1940's pin-up. Sports Illustrated loved it so much that they changed the entire article to "She's Got Balls."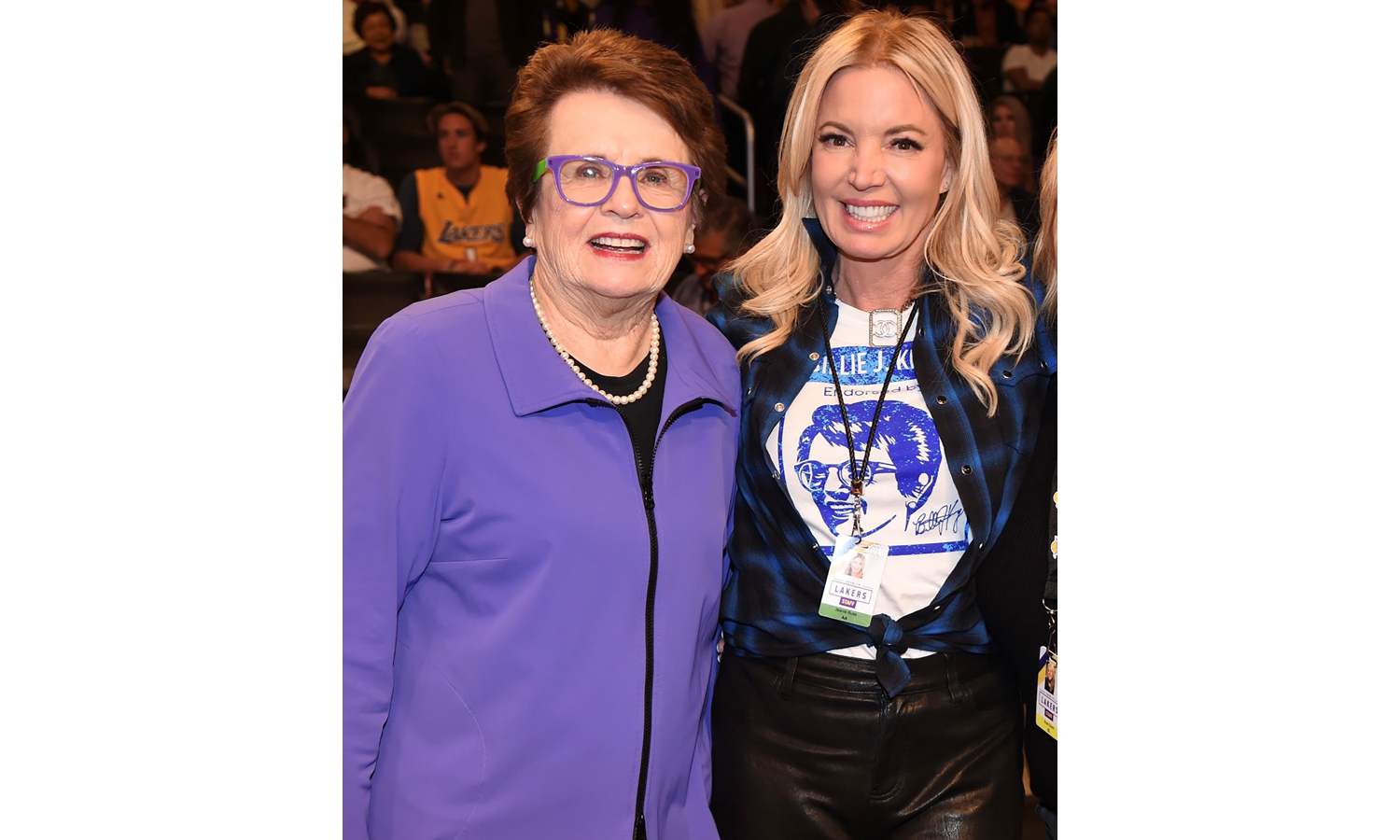 A great name for you today.
It foreshadowed a lot. I've had corporate people tell me "I don't know if we can work with you. You have to change your Twitter picture." And I'm like, what are you telling me? To censor a picture that was in Sports Illustrated?  It's like, no.  I'm not changing it.
In 1995 you were featured in Playboy. What inspired you to do it?
I was coming out of a divorce.  I was 32 years old at the time, and I'd always wanted to model in Playboy. My Aunt Susan was a Playboy bunny. My dad owned the Playboy Club in Phoenix, Arizona. Playboy was part of my life. My dad was very good friends with Hugh Hefner, but I auditioned like any other person who wanted to pose for the magazine. They had to send my pictures to Chicago to be approved.  I never mentioned anything to my dad until they approved me as a model.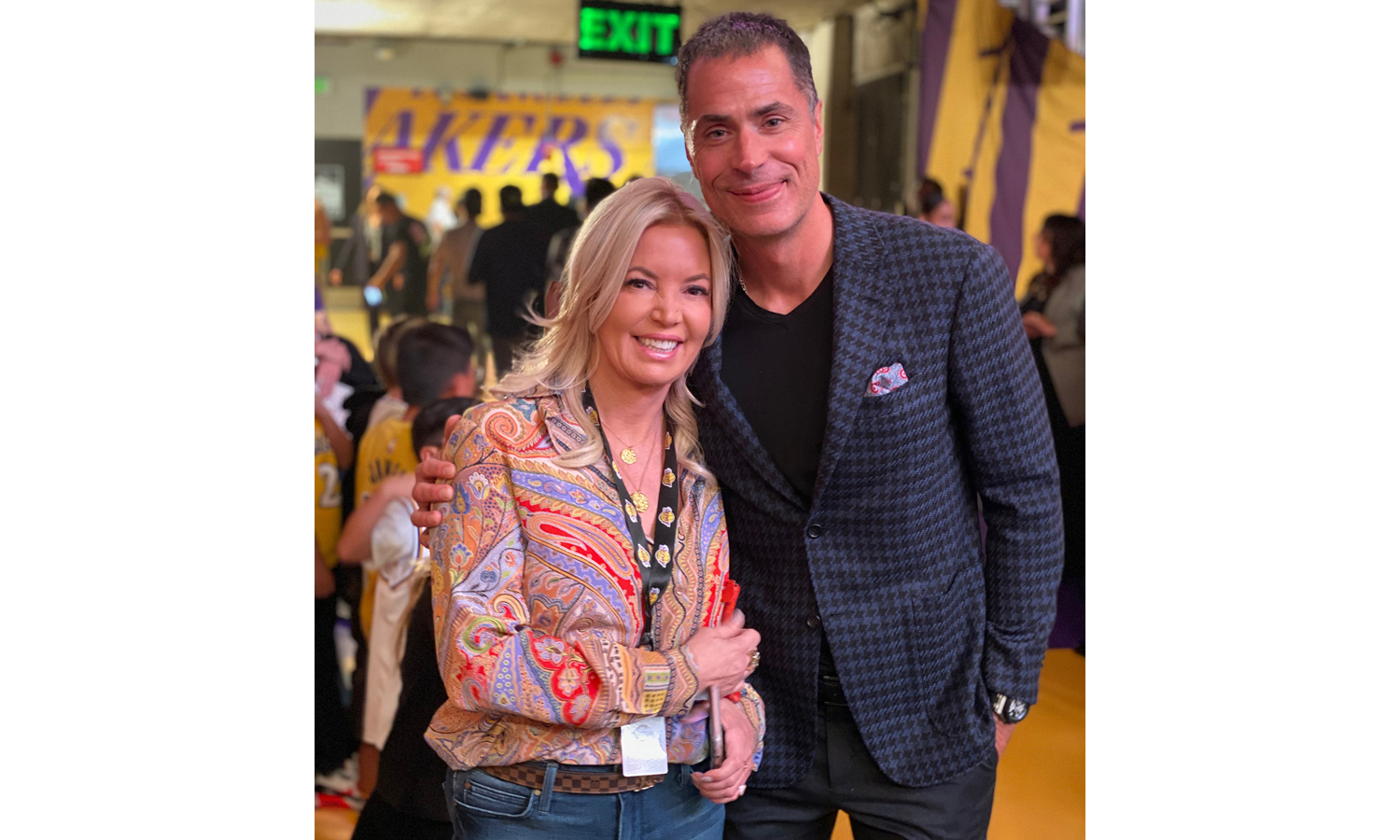 You were called a model?
Yes. I wasn't a centerfold. I didn't qualify.
What a loss for them.
(giggling) No, seriously. It was an experience that I did for me. It was for my own personal growth and coming to terms with who I am and fulfilling a dream. Jimmy Connors, a friend, and member of the L.A. Strings tennis team married a former Playmate of the Year, Patti McGuire.  I always looked up to her, and I remember asking her about it. And she said, "Once you do it, it will always be part of your life. You'll be somewhere and when you least expect it, somebody will walk up and ask you to sign a copy of the magazine." Still, to this day, I get people sending me photographs to autograph. And I feel if people take the time to mail them to me and ask me to sign them, then it's something that you do. But Patti was right; it lives forever.
You have said in the press that Dr. Buss was worried; you were so ambitious that you wouldn't create a family. You have also said in the press recently that you are mom now to your players.
And when I become grandma, that's when I have to resign (giggles). No, I mean, now I am the age of the parents of most of our players. When I was in the relationship with Phil Jackson, he was definitely the father figure for many of them. And so, it was a natural fit for me to evolve into that role of mother. That was an important time for me to understand as a role model.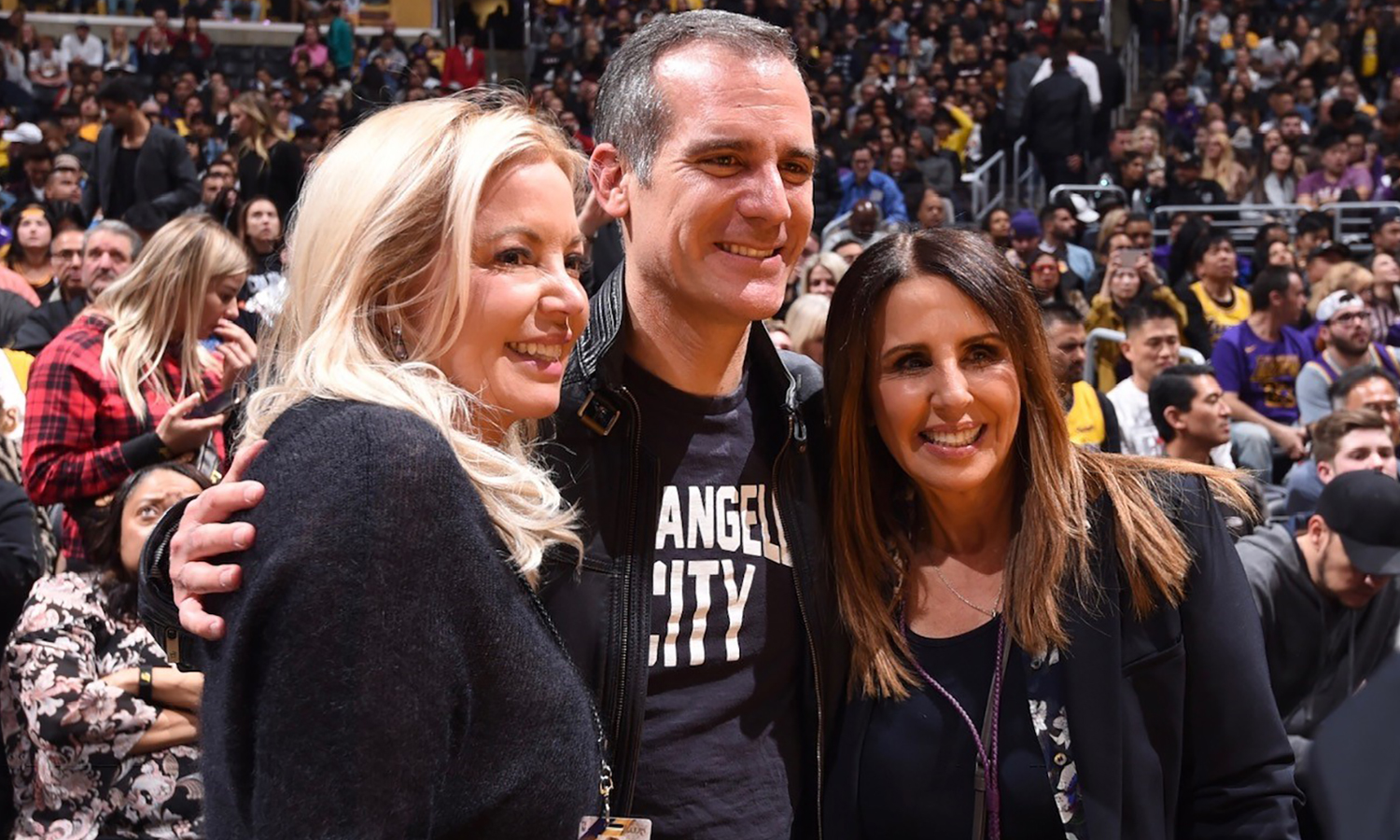 You're the mother to all these young players, and the kids keep coming and keep coming.
And it's hard when they leave the nest. It's very hard on me.
Tell us about your mom. We hear so much about your dad. How did she influence you?
My mom just was a sweetheart. I have her laugh and anybody that met her would use the words kind and sweet smile. I like to think that's what I got from her.
Were you close?
Not as close as I was with my dad. I wasn't interested in cooking and homemaking. When I was a kid, my dad would send me out for donuts or whatever, and then I'd deliver the donuts and then I wouldn't leave the room. I'd go sit in the corner, and listen to what they were talking about.  I found business fascinating.  
In an effort to support your athletes off the court, you have created an environment that encourages their outside interests, in particular their entrepreneurial pursuits. Why is this important?
There would be some people in my position over the years who would say, "Hey, the players made a lot of money, once they're gone, I don't care what happens to them." And to me, it's like, once you've been a Laker, you reflect on our organization, whether you're currently playing or 20 years after you retire. You are part of the Laker family, the Laker brand. It's important that anyone who has been on the Laker team is healthy and thriving and doing well.
Please tell us more about your relationship with Phil Jackson.
He just bowled me over. Like, wait a minute, what's the deal with this guy? As soon as I heard his voice, there was something about his voice that I just knew. And I said to him, if we're go