No matter where you are heading for the holidays, it's always nice to give and receive a special indulgence. We've done the leg-work and rounded up eight tasty treats from Beverly Hills that might get you a top seat at the table or even a promotion.
Gucci
If the friend you're gifting is a serious foodie, the newly Michelin-starred Gucci Osteria da Massimo Bottura Beverly Hills, has partnered with one of the pastry world's most distinguished and creative minds, Roy Shvartzapel, to create two limited-edition Panettone for the Holiday Season. Both sweetened breads (one with orange and gianduja, the other with candied orange and raisin) are packed in a beautiful limited-edition collectible tin designed by Gucci. (It is available at the store for $150 each.)
Like everyone in business during the past few years, Christian Navarro at Wally's was searching for new products due to logistical issues. "We are always looking for unique high-quality products," he told the Courier. Or, in some cases, it's best just to go back to a tried-and-true old favorite."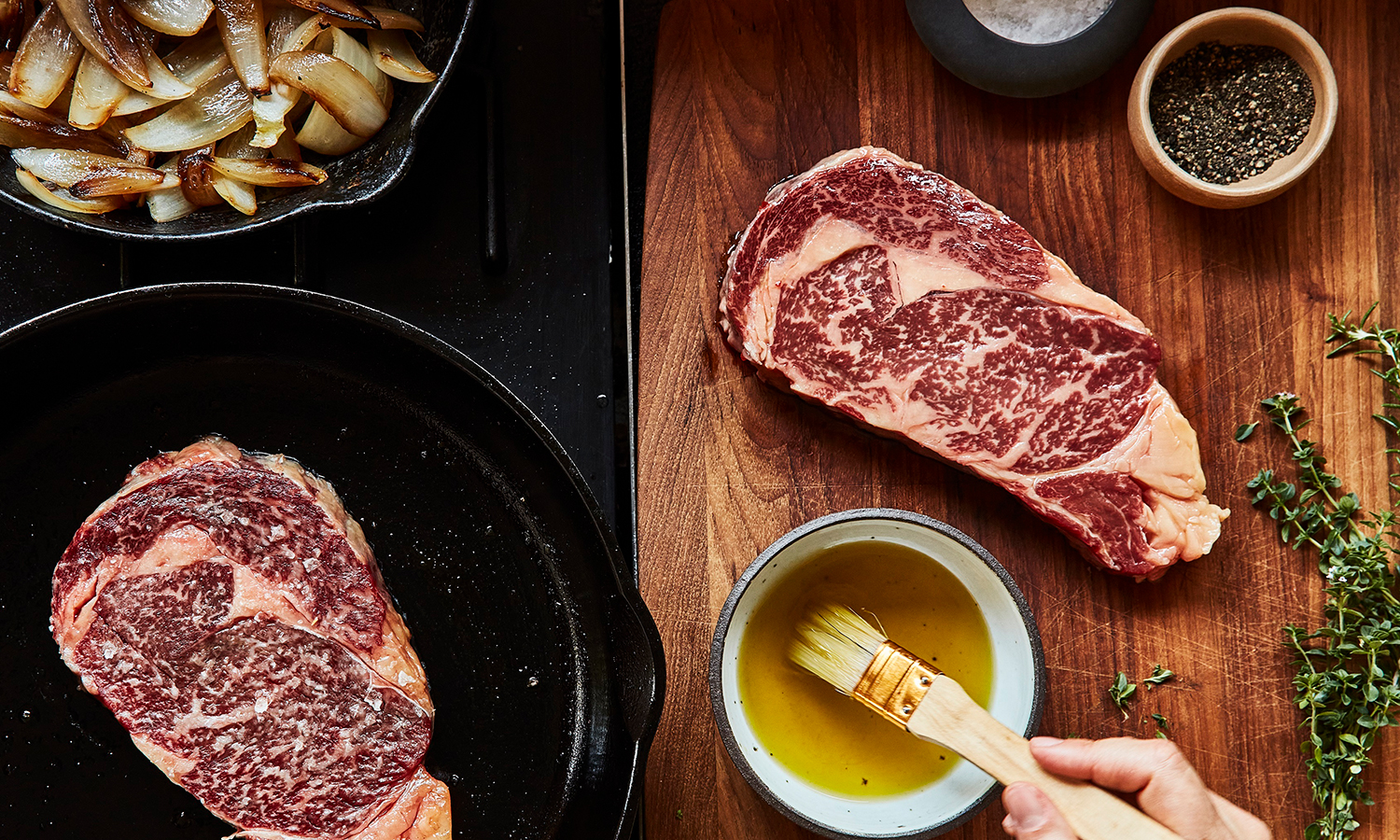 To that end, Navarro has rediscovered and recommends Henriot Champagne, which has been around for 100 years and is a great quality bottle for a fair price (NV Henriot Blanc De Blancs Brut, $70). For a new rosé, the Lady A hits the top of the mark this season with a label designed by Damian Hirst for $20 a bottle. "It's the best, least expensive you will find," said Navaro. Finally, for red wine drinkers, no holiday table is complete without a Pinot Noir from Oregon such as the Nicholas J. for $60.
First Light is a small New Zealand company that produces some of the world's best grass-fed Wagyu cattle. This environmentally conscious cooperative of family farmers is responsible for naturally marbled beef with Omega 3's that is Certified Humane, Halal and sustainably raised with zero antibiotics, hormones or GMOs. This beef is also served at mat? on South Beverly Drive and can be ordered individually via Thrive Market starting at $8.99, but you might want to look into the meat lover's box for $209.99, or check out steakclub.firstlight.farm for monthly deliveries.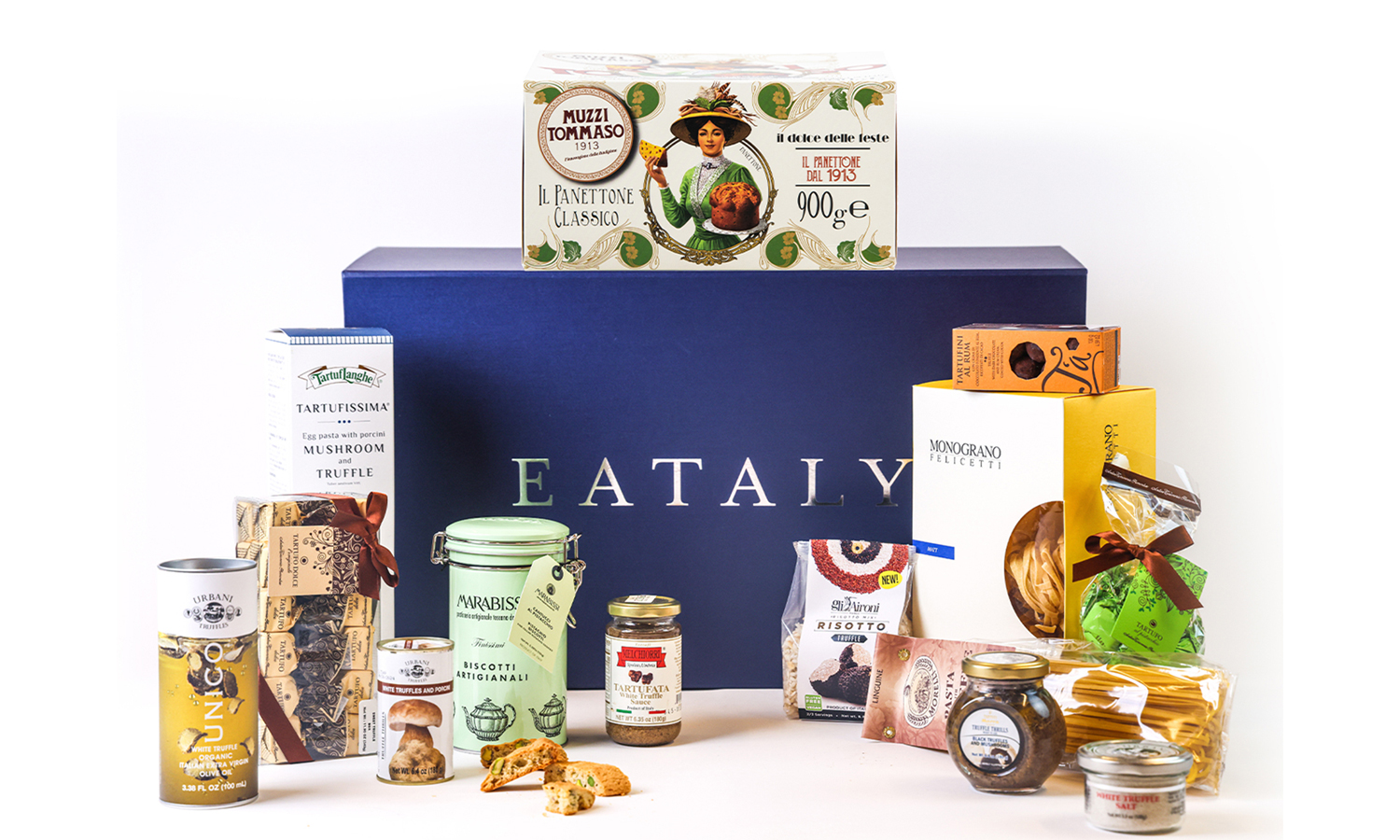 For a sumptuous gift basket, Eataly at the Westfeld in Century City has an array of condiment baskets for any cook or Italian food lover. Two great finds for bringing to your host or hostess include The Truffle Feast gift box ($299) with 12 styles of truffles from pasta to pistachio chocolates or the Taste of Natale box ($134.91) with a highly sought-after Tartuflanghe (black truffle sauce). 
Another top spot for holiday hostess baskets is The Cheese store on Beverly Drive. They also have a rare and limited Vacherin mont d'ore gooey cheese that is sold in a self-contained wooded round box for $55. This special fromage from France is only available seasonally. This is also the time of year to buy white truffles from Alba, which start at $400 per ounce. The store has them available, and you can even buy one fresh truffle and place it in a festive small box. In addition, they are the main retailer in Beverly Hills for Chocolates from Coco Suisse, priced from $6 to $20.  
Gourmet food distributor La Megara, specializes in a variety of food and home wholesale products made from the finest quality ingredients imported from Tunisia and the Mediterranean. The best-sellers include organic olive oil ($11.99 for 750ml), sardine tins, jars with harissa or tapenade, plus you can also order a set of their 3 small olive wood bows, salad hands or cutting boards to go with the gift starting at just $10. These are all finished with wax for a longer lifetime and treated with olive oil. You can order online at lamegara.com or if you are a local, please call 310-887-7044 to arrange for a pick-up at the Canon Drive office.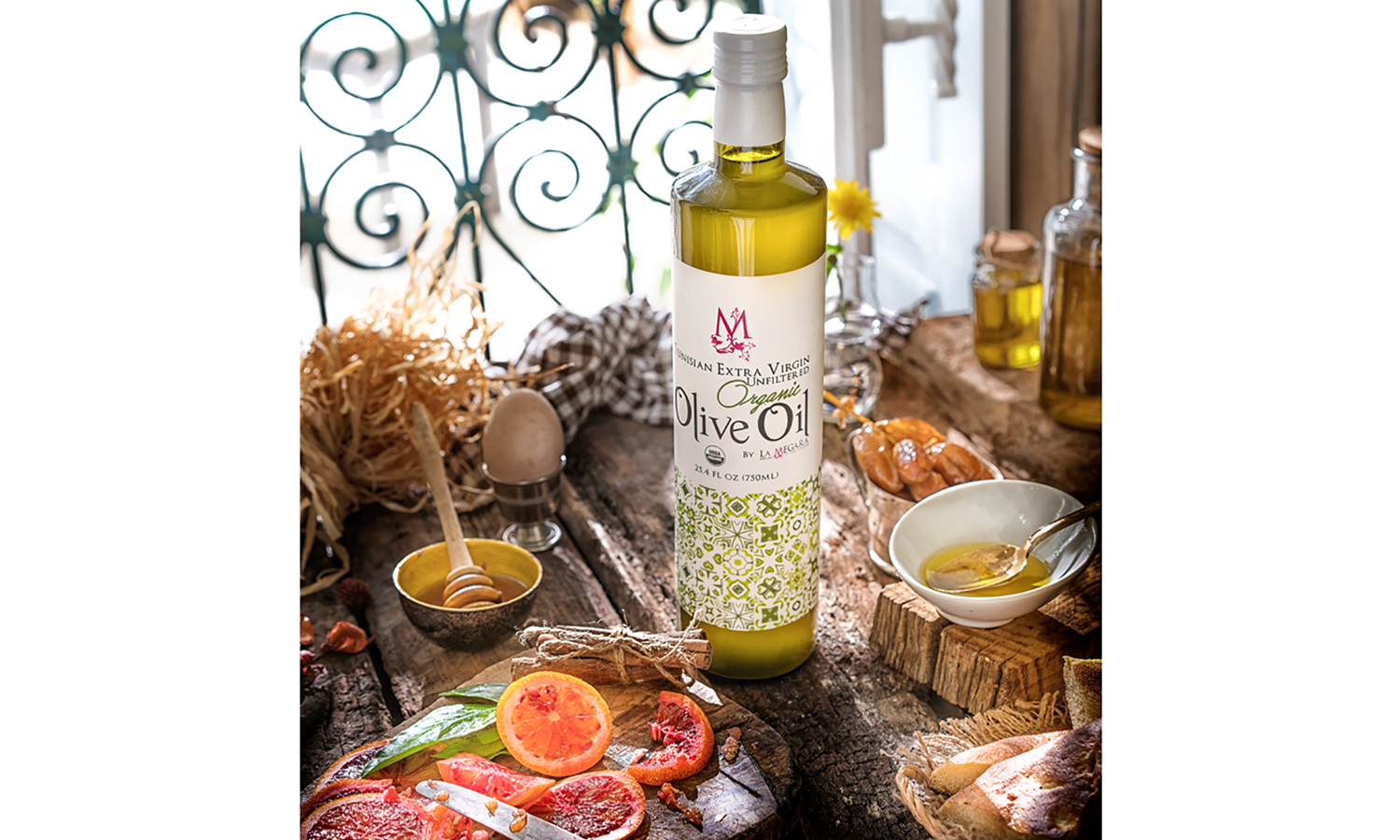 Celebrity favorite for special occasion cakes, Sweet Lady Jane, opened on South Beverly Drive over the summer. Known widely for the triple berry cake, the "Beverly" cake was created specifically for the 90210-location. This confection is a yellow butter cake with layers of chocolate mousse and vanilla cream, frosted in chocolate ganache and covered in a chocolate glaze with delicate flowers and leaves of 24-carat gold leaf. The six-inch is sold for $60, eight-inch for $80. They also have an assortment of Hanukkah and Christmas cookies and other specialty holiday cakes that would be a welcome treat.
For coffee aficionados, long-time favorite European spot, ORO Caffé on Santa Monica Boulevard is under new management. They are currently selling Columbine ground coffee from Africa ($7.95 per 200 grams). Or, drip coffee from Costa Rica, Columbia, Brazil and Ethiopia by Mondo. The medium roast, 100 percent Arabica coffee is creatively packaged in 10 individual servings per box with its own pop-up filter that you can place in a cup and just add water ($14.99), which makes a great gift for home or even the office.