From Tesora to Tiffany and TASCHEN, this is where to find the perfect last-minute gifts for your host or hostess in Beverly Hills.
It's been dubbed the city's best gift shop – and with good reason. Tesoro means 'treasure' in Spanish and Italian and that is exactly what you will find here – a treasure trove of unique items for every age group. Owner Tara Riceberg has curated a celebration of function and beauty in her small shop next door to Umberto on Canon Drive. The diverse bounty ranges from ANNA New York gilded crystal agate serving platters to Ron Robinson's Apothia line, eucalyptus shower tables and almond foot balm.
Yet some of her go-to favorites for hostess gifts are Christian Lacroix stationary or a puzzle. "Maybe I've never been to your house, and I don't know if you are vegan or drink," she told the Courier. "These are amazing gifts for a 90-year-old to a 30-year- old." For a kitchen favorite, she recommends the Gastro Obscura with salt from Sweden. "You hand grate the salt and pepper over the food. This is for someone who lives North of Sunset," she added. Riceberg also recommended something unique for unwinding: Lavender dryer sachets. "You pop your PJs in the dryer with these before bed and the scent aids sleep. It's $20, and great for a girlfriend."
Every gift over $20 can be packaged in hand-painted custom gift-wrapping paper on request. "It elevates the gift-giving experience," she said. "All hostess gifts are pre-wrapped for grab and go." And, you can't beat the valet parking right in front during this hectic last-minute shopping season.
We know that Gearys is a local staple for high-quality gifting and you can find lovely candles and diffusers past the jewelry cases, but for something with a little more flair, look no further than the Georg Jensen collection. This brand is loaded with sleek and stylish hostess gift ideas, such as stainless steel Champagne stoppers for $39, a fancy deck of cards in a silver case, $59, and simple photo frames starting at $69. Another great gift find upstairs at Gearys is a Baccarat Biseau Budvase for $170, which would look lovely in any home.
For great gifts for your host or hostess to enjoy after the party, The Beverly Hills Hotel carries branded sleep masks, pillowcases, coffee mugs and PJ's with a pink and white stripe. This is also a gift for friends and family that you might be traveling to visit around the holidays. Who wouldn't want to receive a little piece of Beverly Hills that you can only get from the famed "Pink Palace." Prices start at just $36.
If you know the person you are visiting is planning a trip soon themselves, head to Scandia on Beverly Drive for a Down Travel Attache?. This gift looks like a pillow but unfolds into a plush, throw-sized comforter filled with European white down and finished in a cotton sateen that's available in seven colors for $270 each. The brand also offers Scandia Home 100% cashmere blankets and throws produced in one of Italy's finest family-operated mills. Each is beautifully gift-boxed ranging from $598- $1,785. Hand towels for the powder room are also a wonderful gift idea, and Scandia carries an array of 100% linen versions with hand embroidery for $48 each.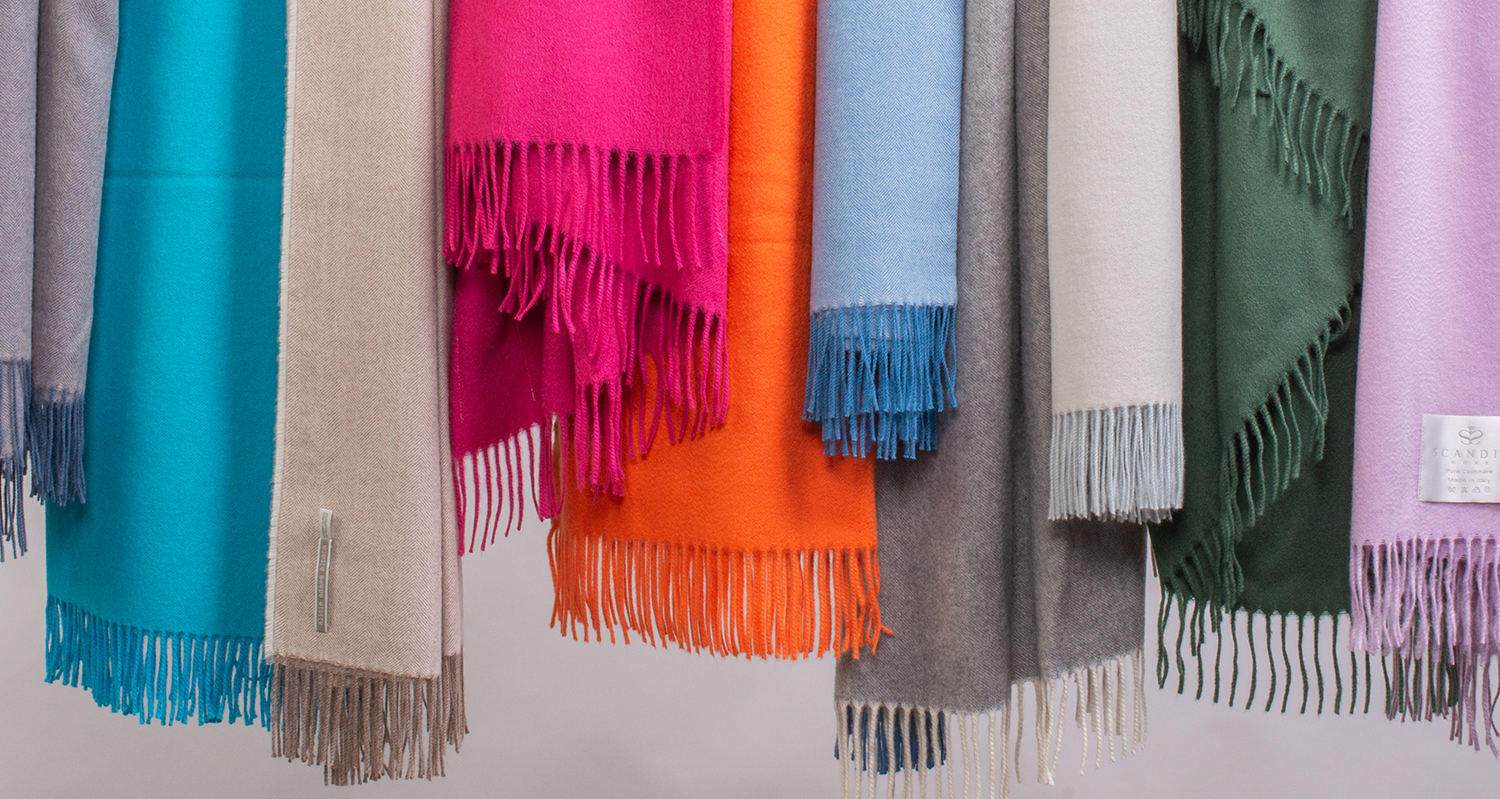 If you know your host or hostess likes to use name cards for dinner guests, Paper Source on Brighton Way is the place to find packages of up to 50 in all the popular colors for $7.95. They also stock Sugarfina candy cubes with gummy bears from rose to Champagne flavors for $9.95 and small votive candles including the popular Roland Pine, which also make great table setting gifts. You can also go whimsical and bring a small stocking stuffed with holiday sunglasses adorned with antlers or trees, along with novelty ornaments that have the likeness of RBG (Ruth Bader Ginsburg) to Betty White for $22.95.
Conceived by celebrated French designer Philippe Starck, TASCHEN in Beverly Hills is the store's first outpost in the U.S. It continues to thrill with showstopping coffee table books. Current bestselling tomes include
"Portrait of a City," a tribute to Los Angeles with photos going back to the 1800s; "The James Bond Archives" – a historic look at all the films – or the Pucci book wrapped in vintage fabric. And, depending on your hosts' interests, there are books on everything from fine arts to architecture and sneakers to car collecting. A standout is "The Library of Esoterica, which covers the history of witchcraft, and before you give this one the side-eye, the store manager told us they can't keep it on the shelves. Prices range from $40 to $250 and up.
Although they are known for jewelry and trinkets, tried and true Tiffany gifts include the Elsa Peretti Bone candlesticks and cake plate ($3,000 and $500, respectively). New this year are simple, yet elegant crystal ornaments that evoke a tree or bell shape for $375 per set, along with Modern Bamboo single old-fashioned glasses for a whiskey on the rocks by the fire.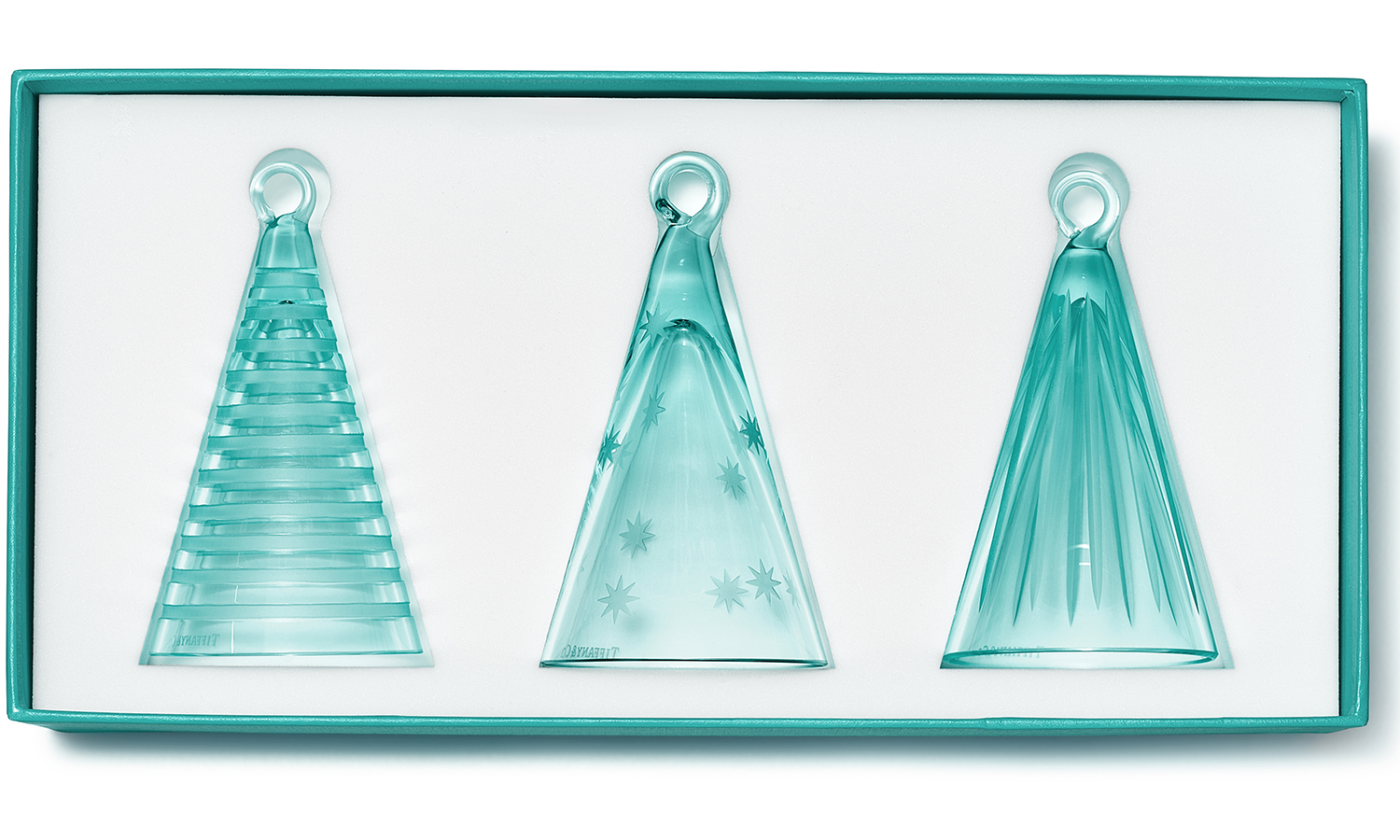 One of the perennial holiday joys is browsing through the Neiman Marcus Christmas catalog for over-the-top purchases, but you can also pick-up a few last-minute hostess gifts at the Wilshire Boulevard store. Best- sellers included the Jonathan Adler Botanist Backgammon game ($395), which is exclusive to the store; Versace Kitchen Apron ($395); a Jo Malone Dining Candles Collection, $70 for a set of four; or Nest Fragrances Holiday Classic Candle & Diffuser sets start at just $7.