Behind the scenes, Beverly Hills Assistant City Manager Nancy Hunt-Coffey plays a vital role in helping to run the day-to-day affairs of our globally renowned city. She oversees community services, emergency management, public works, information technology and economic development, among other issues, all the while monitoring legislation that could impact Beverly Hills.
As Mother's Day approaches on Sunday, May 8, Hunt-Coffey (a mother of two) spoke to the Courier about her experience of balancing work and family, life lessons learned from her own mother, and some of the pressing projects on her plate.
On point, her husband Jonathan texts her about picking up their 17-year-old daughter, Julia, who will soon graduate from Harvard-Westlake Upper School and attend UCLA in the fall. Their 15-year-old son, Sean, is a freshman at Beverly Hills High School and an avid tennis player. The two sometimes do schoolwork in Hunt-Coffey's office, when their mom is called to work on weekends.
"One of the biggest challenges for the city has been keeping our businesses open and thriving as much as we could through COVID-19, while adhering to L.A. County health guidelines," says Hunt-Coffey. "We took a hit to our budget through the tourism [dip], and then we had protests in the city and civil unrest. So, we activated our Emergency Operations Center every week for almost a year straight; it had previously been open maybe 10 times over the last decade."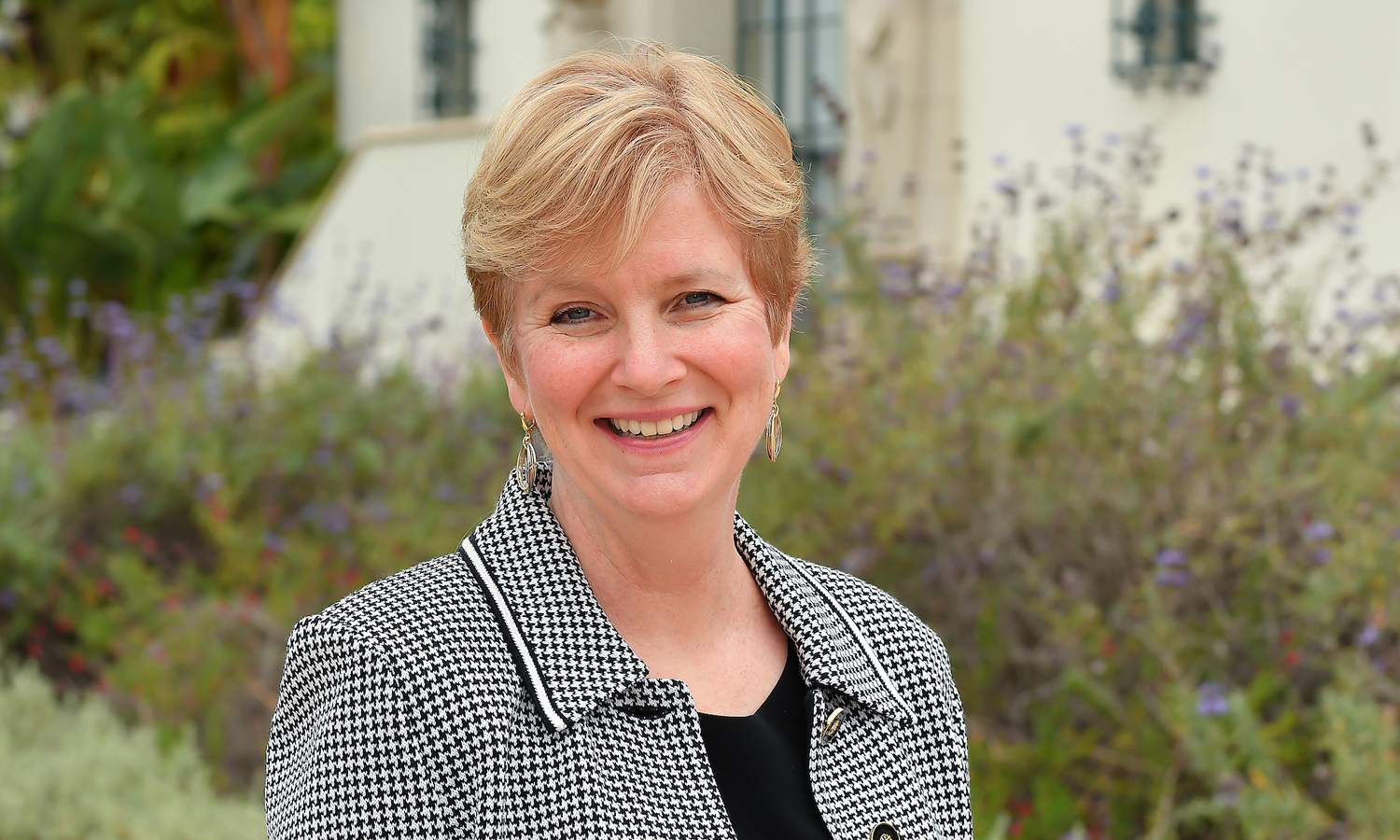 Since becoming Assistant City Manager in 2019, an accomplishment she is especially proud of is helping to restore Beverly Garden Park, a historic landmark dating to the early 1900s that spans 1.9 miles and 23 city blocks along Santa Monica Boulevard. The project transformed the park with repairs and new plantings, while making it both environmentally sustainable and ADA accessible.
"It was an honor to be involved in the process of restoring that park to its former grandeur, and the project received a Preservation Award from the Los Angeles Conservancy in 2020," says Hunt-Coffey. "Each block has its own unique design and plant palette and color palette–you have the Cactus Garden, the Palm Garden, the Rose Garden–so it was maybe more complex than it seems."
Other key initiatives include a revamp of the city's website that leans into a geographic information system and an ongoing ramp-up of security technology. "An artificial intelligence layer will integrate cameras and license plate readers and drones to bring all that data together to interface," she says.
When it comes to balancing work and family life, Hunt-Coffey largely credits her husband: "I'm incredibly fortunate. My husband is a stay-at-home dad, and so I wouldn't be able to do what I do without his help and support. Our family is sort of obsessively into food, and my husband loves to cook, thank goodness! He used to do a big homeless meal here in town for All Saints' Episcopal Church."
Her challenges as a working mom include events that extend into nights and weekends. This week included a Beverly Hills City Council meeting, the Mayor's first Business with Bosse initiative, and forums for City Hall and City Treasurer candidates. Coming up in May are Fire Service Day, Police Service Day and Pancake Breakfast, the Beverly Hills Art Show, and ongoing election activities.
"People ask me, 'What are your hobbies? What do you do in your spare time?'" says Hunt-Coffey. "And my answer is always, 'I spend time with my family. That's it.' We make sure that homework gets done, that lunches are packed, that everybody gets to their tennis tournaments, while I'm trying to help the city get through a major pandemic. The only harder job I could think of is being a stay-at-home mom. I think that's actually even harder."
Hunt-Coffey's mother, Susan Doherty Hunt, worked for the Los Angeles Unified School District as a Spanish teacher in Sylmar for 33 years and passed away in 2013.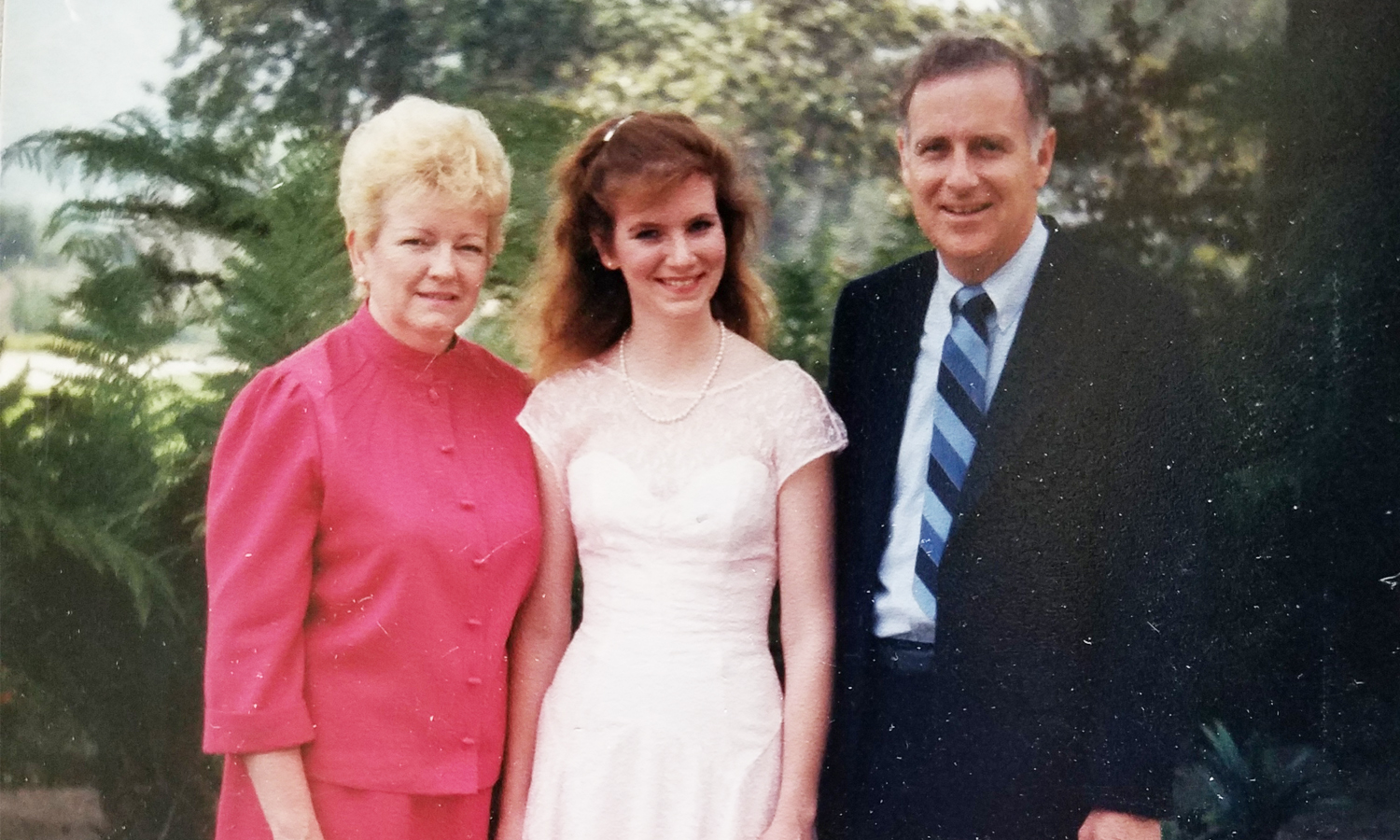 "She was a role model and a trailblazer, a working mom balancing it all," Hunt-Coffey says. "Being a schoolteacher is a stressful job, and she was a very strong person. She taught me about the value of public service, that there's more to life than just making money. Beyond teaching, she worked with low-income immigrants, new to the country, helping them figure out green cards and acclimate to the United States. She had gang members in her classes. Trying to help those families and kids grow was fulfilling and that was inspirational to me."
Susan Hunt's strength of character and passion for public service work are traits that clearly live on through her daughter.
"I miss her every day," says Hunt-Coffey. "She had a wonderful collection of costume jewelry, and I wear something of hers daily, because I feel it keeps her close to me," she continues. "Today, I have on one of her Joan Rivers necklaces. She loved Joan Rivers, whose [jewelry] collection is sold on QVC. My mom must have bought almost every one of her pieces."
While her Mother's Day plans are not yet nailed down, all that Hunt-Coffey wishes for is some family time with her husband, children and father, who lives in Glendale. "The best celebration is just being with them!" she says.