The Beverly Hills Courier's publisher Lisa Friedman Bloch was honored at the 64th Annual Southern California Journalism Awards with a first-place win for her 2021 profile of entertainer Lionel Richie. The award-winning piece, entitled "The Beverly Hills Idol, Lionel Richie," appeared in the Beverly Hills Courier's Summer STYLE magazine and in the June 11, 2021 issue of the Courier. 
Bloch's award was bestowed in the category of "Personality Profile-Newspapers under 50,000 in circulation." Others nominated were Brett Callwood and Lina Lecaro from the LA Weekly, Tabby Refael from the Jewish Journal of Greater Los Angeles and Gabriel San Roman from the Times OC.
The Courier's Samuel Braslow came in second place in the category of "News Feature-Newspapers under 50,000 in circulation" for "Beverly Hills Salon Owner Recounts Her Actions in D.C. Riot," which appeared in the Jan. 14, 2021 issue of the Courier.   
Additional  winners  of  note  included  Beverly  Hills  Courier  Advisory  Board Member Giselle Fernández from Spectrum News 1, who took home seven awards, including Best Anchor and Best Morning News Show. And the legendary Kareem Abdul-Jabbar was honored for his column in The Hollywood Reporter.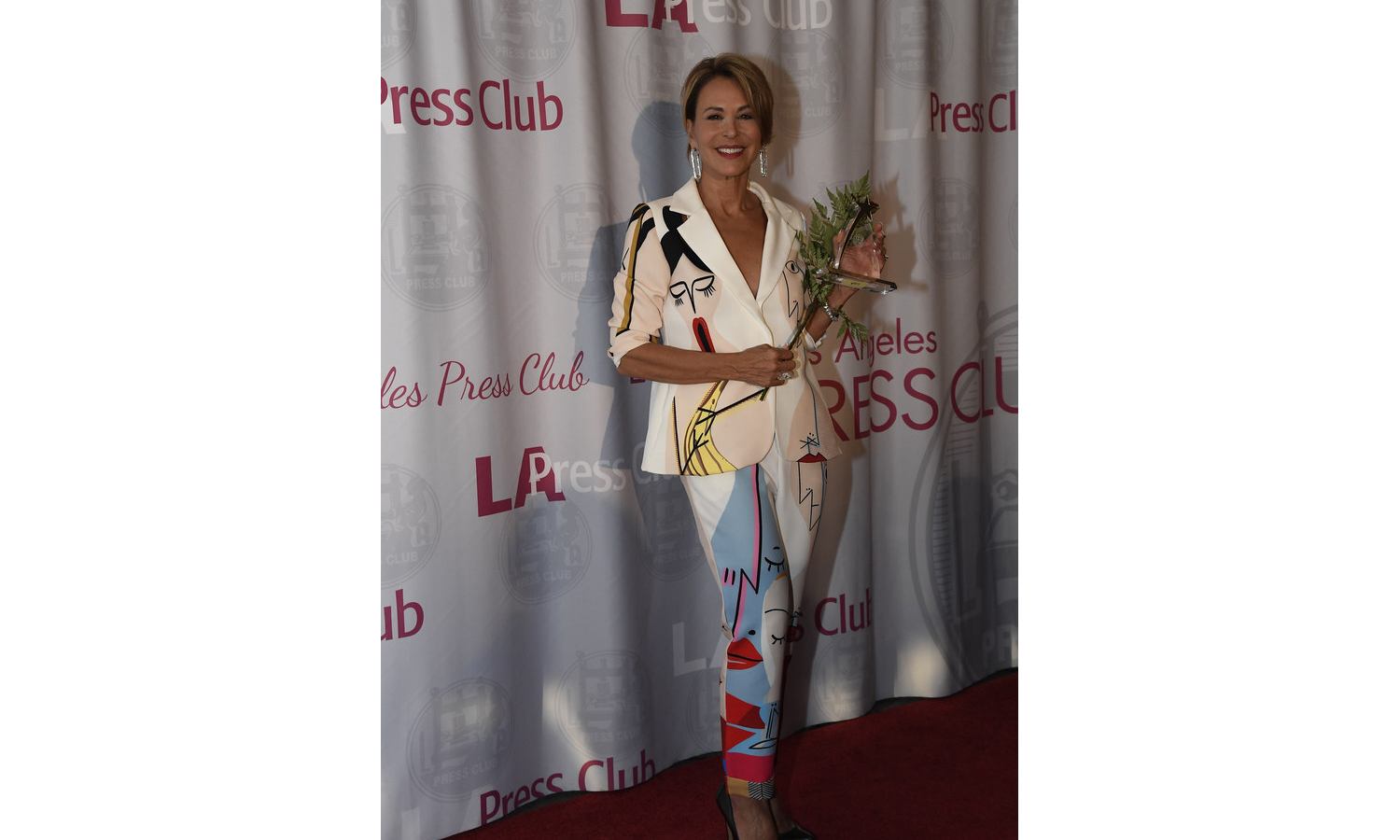 The awards are given out by the esteemed Los Angeles Press Club and honor journalistic excellence in print, radio, podcast, TV and online formats.
To be eligible, entries must have been published or broadcast during the calendar year 2021. A list of finalists was published this spring, with the winners announced on June 25 at a gala ceremony in the grand ballroom of the Sheraton Universal Hotel.    
The oldest and largest organization of its kind in Southern California, the Los Angeles Press Club is a dedicated advocate of First Amendment rights and for the protection and support of journalists. Launched more than a century ago, its members now number close to 1,000. In addition to the prominent awards, the non-profit organization is known for its educational programs for journalists, as well as its legislative advocacy. It was a strong supporter of SB 98, the recently enacted legislation that protects the right of media covering protests and other public demonstrations. 
First Amendment rights and other liberties were very much top of mind during the evening. Honorees included First Amendment attorney Susan E. Seager, who received The Guardian Award for her First Amendment contributions. She lamented the overturning of Roe v. Wade and warned that the Supreme Court could very well set its sights on the rights of a free press next.   The Daniel Pearl Award for courage and integrity in journalism went to Los Angeles Times correspondent/photographer Marcus Yam, who has braved war zones around the world. The President's Award for impact on media was given to Fox 11 news anchor and foster child advocate Christine Devine, while the Bill Rosendahl Public Service Award for contributions to civic life went to Laugh Factory founder/owner Jamie Masada. Rounding out the evening was the Lifetime Achievement Award, which went to Bill Whitaker of "60 Minutes."