On Sept. 30, Beverly Hills City Councilmember Sharona Nazarian and Assistant City Manager Nancy Hunt-Coffey attended the grand opening and ribbon cutting for the PATH Metro Villas II campus in the Wilshire Center neighborhood of Los Angeles. PATH, which stands for People Assisting the Homeless, provides both interim and permanent housing to seniors, veterans and former unhoused persons.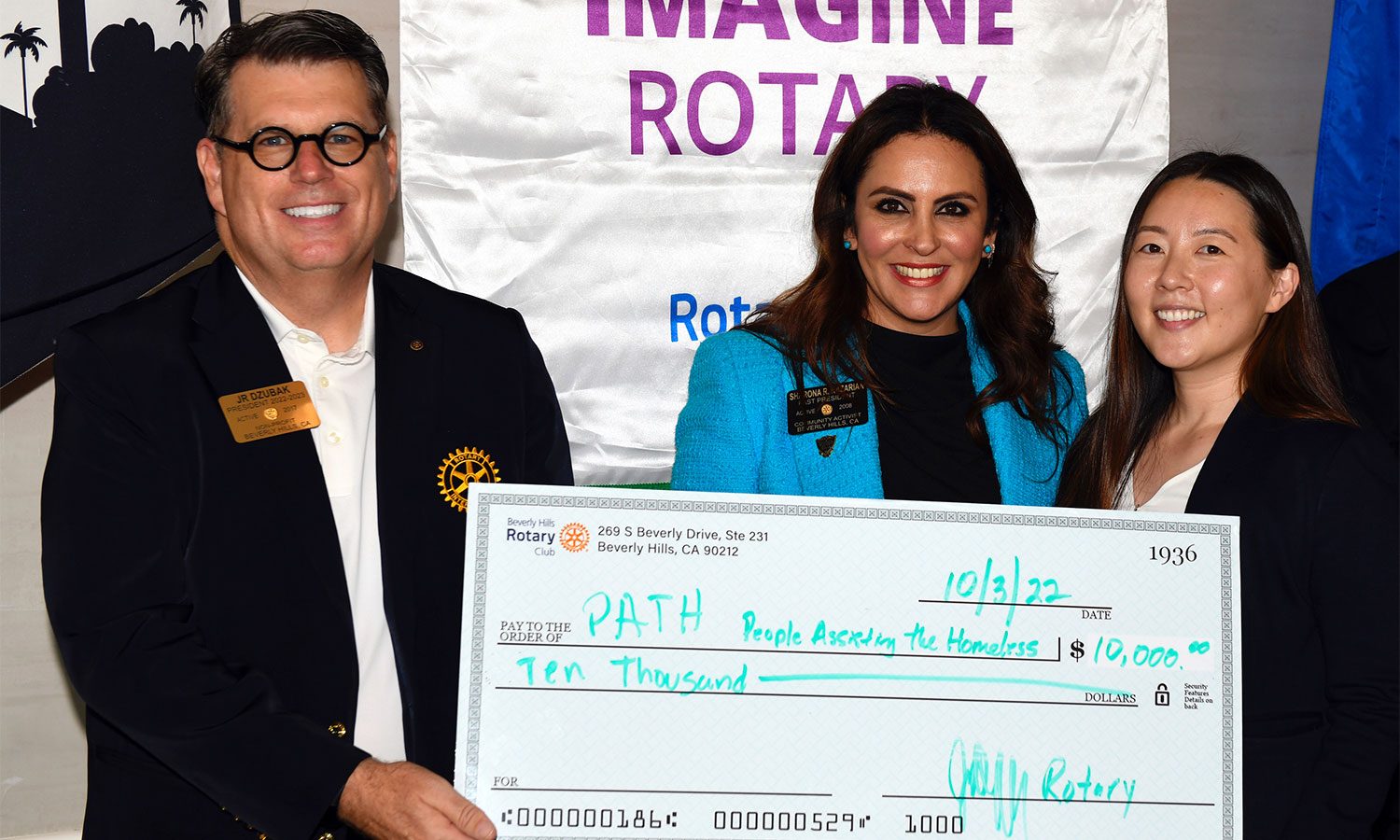 The PATH Metro Villas consist of 187 units of affordable housing and 98 interim housing beds.
"PATH Metro Villas epitomizes the partnerships that are required to end homelessness for individuals, families, and communities," said Jennifer Hark Dietz, CEO of PATH. 
"Through public funding, private giving, and community collaboration, we are able to end homelessness for nearly 200 people and provide them with comprehensive services to help them thrive."
Nazarian, who holds a doctorate in clinical psychology, told the Courier that organizations such as PATH serve as valuable partners with the City of Beverly Hills. 
"Beverly Hills supports programs such as this to help the unhoused get off the streets," said Nazarian. She noted that attending the ribbon-cutting provided the opportunity to "ask questions and provide feedback to further our understanding and improve the services that we provide." 
Recognizing the good work that PATH is doing, the Rotary Club of Beverly Hills provided a $10,000 grant to PATH from the Rotary Charitable Foundation on Oct. 3.