A fire damaged a house in Beverly Hills on the morning of Feb. 3, but no one was hurt, authorities said. Firefighters were sent to the 1000 block of Elden Way about 4:30 a.m., according to the Beverly Hills Police Department.
No injuries were reported, police said.
Fire authorities described the 5,000-square-foot home as being under construction or undergoing renovations. Traffic was routed away from the area, and firefighters worked to extinguish the fire and prevent the flames from spreading to other structures.
Five homes near the fire were evacuated as a safety precaution. None of the homes are in danger. Both the Beverly Hills Fire Department and the Los Angeles Fire Department worked to battle the fire, whose cause is under investigation.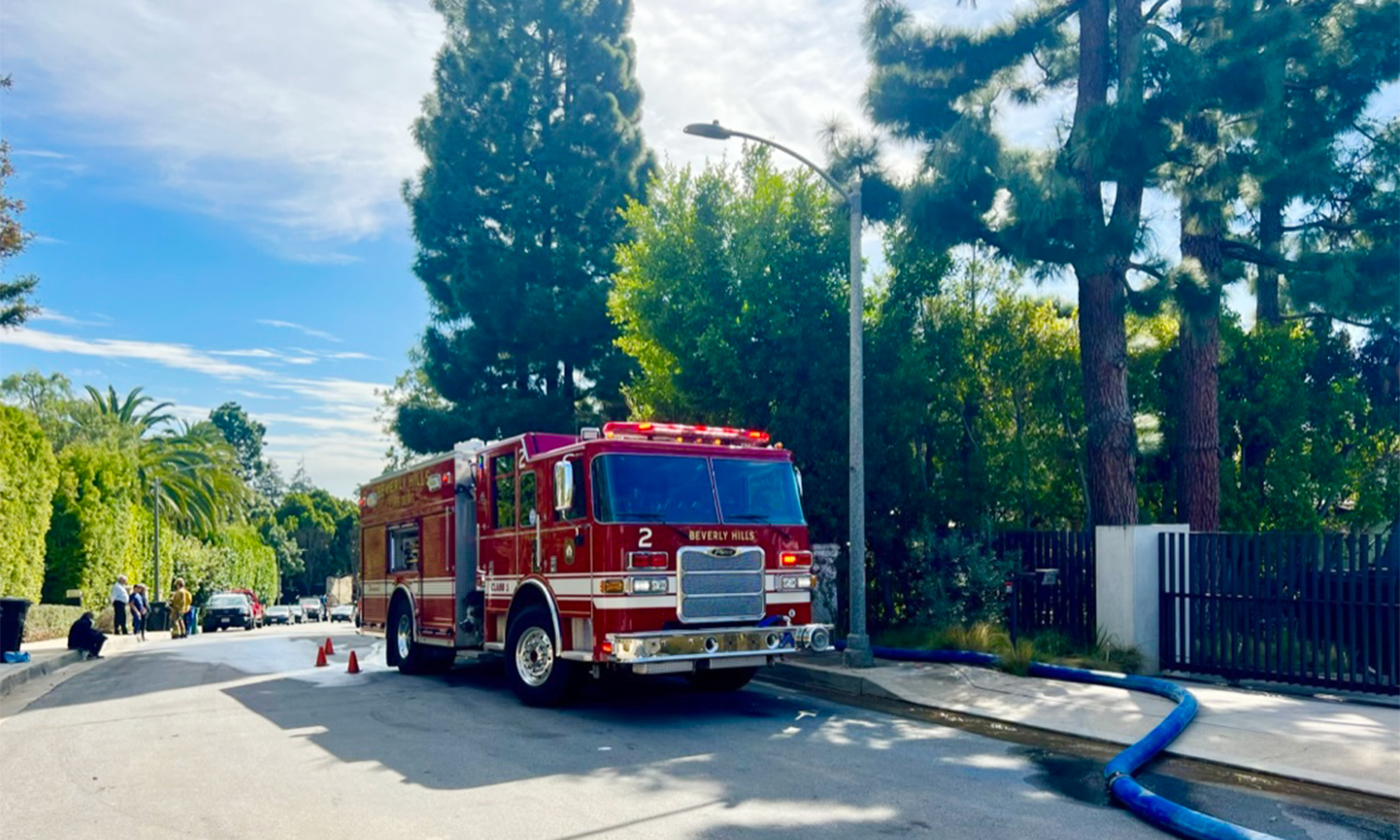 Exterior of the damaged structure