Very few people are aware that around 18,000 Jewish refugees fled to China during the Holocaust, but in "Shanghai Sonatas" Sean (Xiang) Gao brings this stunning tale of unfathomable horror, unlikely relationships and unpredictable victory to symphonic life.
"Shanghai Sonatas: A New Musical in Concert" is set to have its world premiere at the Wallis Annenberg Center for the Performing Arts from March 16 to 18.
The musical centers on the true story of Jewish refugee musicians, who made the ghetto of Shanghai their home in the 1940s. While sharing neither culture, nor religion nor mother tongue with their Chinese neighbors, the Jews forged close relationships with them by imparting their love of classical music. 
In turn, these local friendships became essential for the impoverished refugees' survival in this strange and foreign land. And, even though most of the Jewish community left Shanghai after Allied forces liberated the region in 1945, their legacy is alive and well in China's thriving classical music scene today.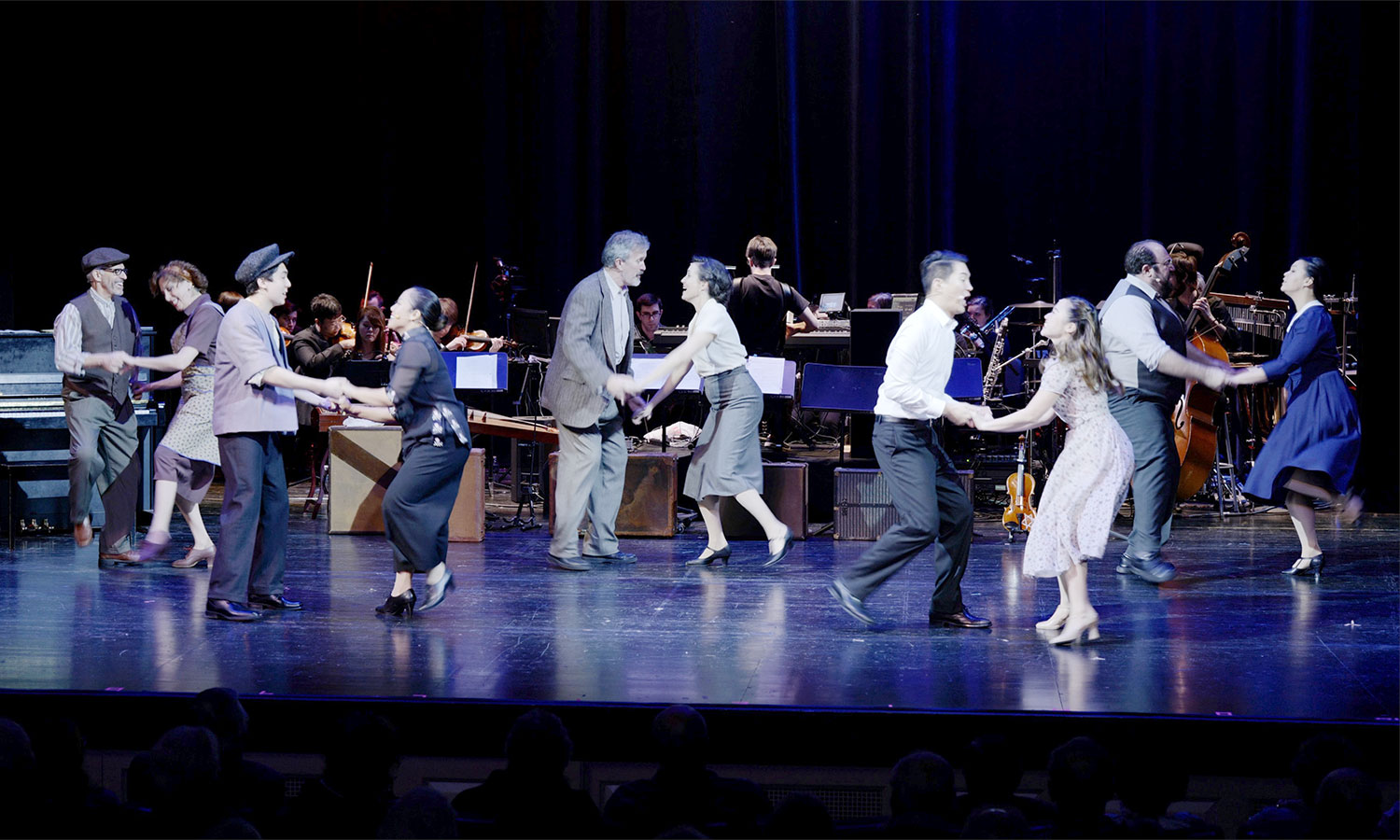 "Some of these refugees were classically trained world class musicians, who taught the first generation of Chinese classical musicians in the city of Shanghai and I'm indirectly connected to some of these musicians, so I thought this story was very fascinating," said Gao, who hails from Beijing and was inspired to create the musical theater production after visiting the Shanghai Jewish Refugee Museum in 2018.
The performance will quite literally bring history to life as the actors and orchestral musicians will play violins that survived the Holocaust, thanks to a loan from nonprofit organization Violins of Hope.
"We're hoping the audience will really experience another layer of powerful expression and emotion from these instruments being performed live," said Gao.
While Gao's goal is to eventually bring the show to Broadway as a full musical theater production, The Wallis premiere will be a powerful concert staging with the orchestra on stage alongside the singers, conductor and narrator. 
The concert spans many musical genres including classical Western music, Chinese music, Jewish klezmer music and fusion jazz.
"I thought it was just fabulous how he intertwines all of these different styles of music," said Founder of the Los Angeles Jewish Symphony Dr. Noreen Green, who will be conducting the performances. 
Green was also deeply inspired by the little-known Holocaust story of the Shanghai ghetto and how the historical themes it explores remain painfully relevant today. 
"He takes the story of the refugees coming from Germany and weaves it with what was happening with the refugees in China from the Japanese invasion, so there's this kind of multicultural cross-pollination of what refugees were going through and it's so relevant now with what's happening in the Ukraine," she said.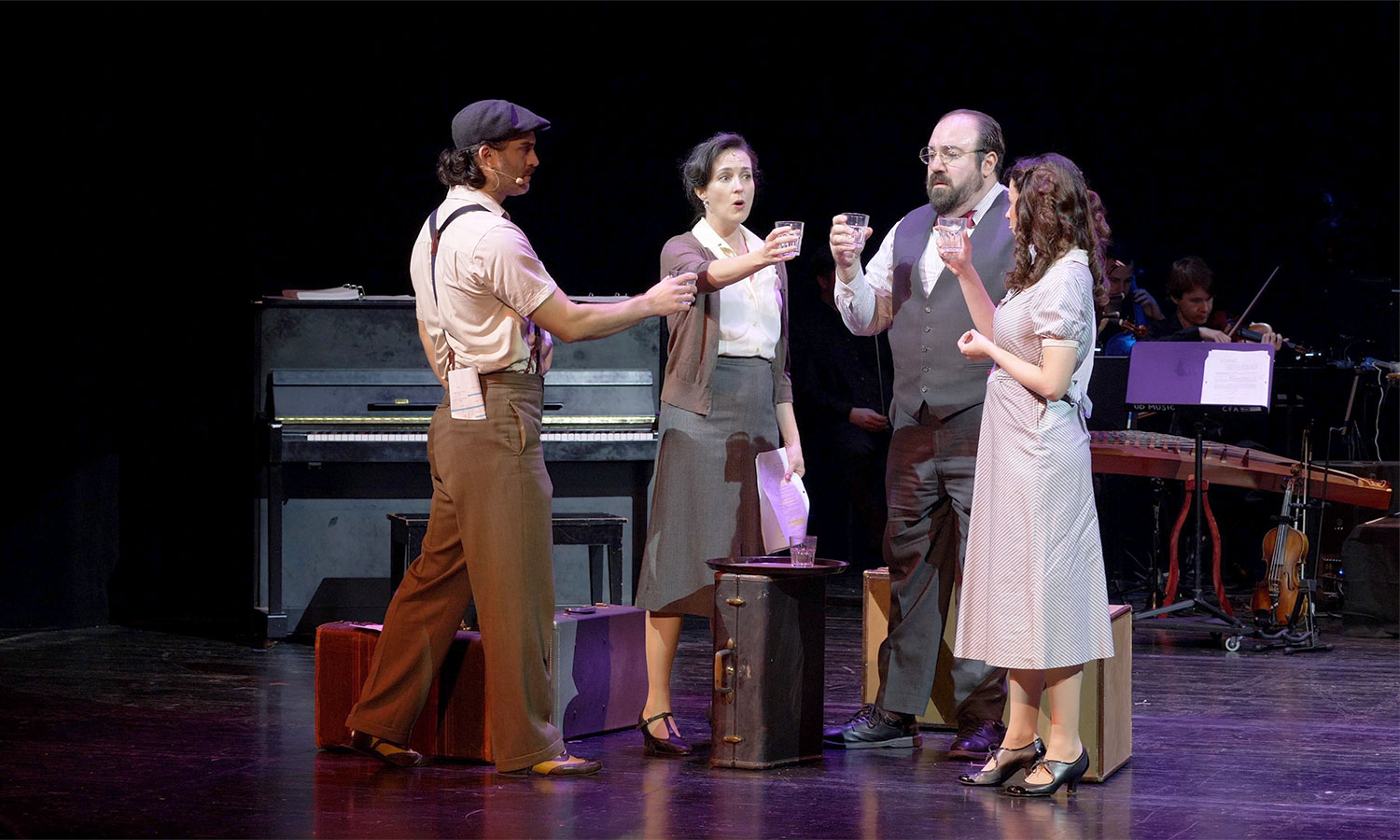 Gao, who grew up in China but has established an illustrious musical career in America, feels a close connection to both countries and is saddened by the deteriorating state of relations between them. He finds inspiration in the friendships forged between European Jews and Chinese residents in the Shanghai ghetto. 
"I feel like as an artist, the people of these two great nations are so wonderful, so I feel like this musical really helps me to express my sincere hope to bring people closer," he said. 
Gao feels like Beverly Hills is the perfect place for the show to premiere due to its cultural diversity and history of welcoming those fleeing persecution. 
The city not only has a thriving Jewish community, which includes many descendants of Holocaust survivors, but has also served as a place of refuge for people fleeing instability in other countries such as Iran. In addition, the greater city of Los Angeles has a huge population of Chinese immigrants. 
"I hope people who come to the show see how classical music can really unify so many different cultures and that they then feel empowered and inspired," he said, adding that he is especially excited to see the impact that this family-friendly musical has on children and young adults. 
Executive Producer Diane Fisher said she was blown away when she first heard Gao's composition and can't wait for the audience to experience it live. 
"I continue every day to get inspired and I love the music so much. I can't stop playing it in my head," she said. "It's some of the most beautiful music you'll ever hear and that is absolutely a fact."
The show will be performed at 7:30 p.m. on March 16, 17 and 18 and will also have a 2 p.m. matinee on March 18. Tickets for the performance range from $39 to $125 and can be purchased at TheWallis.org/shanghai.