Twenty-three-year-old Eva Longoria, standing on stage in classic pageant regalia, hears her name announced. Two former winners also clad in pageant sparkle, rush to her side, pin a
towering rhinestone tiara in her hair, thrust yellow roses into her arms and swing a shimmering sash across her shoulder.
The year is 1998 and Eva Longoria has just been crowned Miss Corpus Christi, Texas.
Though Eva had plans to earn her master's degree in sports medicine having received her undergraduate diploma in kinesiology, one of the prizes that came with her crown was a ticket to Los Angeles to compete in a prestigious modeling and talent competition. By the end of that contest, 28 agents wanted to represent Eva, enabling her to pursue her other passion, acting.
It would take two years before Eva was cast in her first prime-time speaking role, a job that would earn her a SAG card and elevate her from aspirational to bona fide actress. The role was only three lines, but it was opposite Luke Perry, on the hottest show in the world, the pop culture phenomenon "Beverly Hills 90210."
Today, Beverly Hills 90210 is the place Eva Longoria calls home. 
Back then, as a struggling actress, it wasn't imaginable for Eva. 
"Beverly Hills felt so far. Not in miles, in thought. It was so farfetched." She pauses, realizing the serendipity. "I forgot 90210 was my first speaking role." 
By the time Eva settled in Beverly Hills, her accomplishments had defied expectations. But maybe not in Eva's mind. As an actress, producer and director, she has earned 14 awards and 33 nominations, including Golden Globe, People's Choice and Screen Actors Guild Awards. As a global influencer, with 9.7 million followers on Instagram, Eva has earned the world's respect in the entertainment, beauty, fashion, cookware and spirits industries. 
And this is just the beginning. 
With boundless versatility, passion and talent, Eva uses her influence and insight to overcome the barriers that prevent advancement for minorities, the underserved and the mistreated. Her purposeful mission is to effect real change. Through her foundation and charitable associations, she advocates for women's rights, persons with disabilities and Latinx equality. And, in her spare time, Eva, a seasoned businesswoman, engages in diverse entrepreneurial endeavors. 
Focused, determined and driven, she also employs her authentic storytelling to message through her craft. This year, having directed her first highly acclaimed feature film "Flamin' Hot," an "inspirational, feel-good story," Eva, as with many of her projects, used the film as a tool to educate and to provide opportunity. 
As the ultimate modern shero, a happily married woman and a new mother, one wonders how does this trailblazing woman of influence do it all?
Long before Beverly Hills, Eva was raised in Corpus Christi, Texas. Her family's roots in the Lone Star State are traced back to 1603 when her ancestor, Lorenzo Longoria, sailed from Spain and arrived in the New World. But it wasn't until 1767 when Eva's 7th great-grandfather received a gift from the King of Spain. It was a land grant of almost 4,000 acres along the Rio Grande, which remained in her family for over a century. 
Born March 15, 1975, Eva Jacqueline is the fourth girl behind Elizabeth, Emily and Esmeralda. With her mother, Ella, and her father, Enrique, all have names that begin with the letter "E." Eva explains the family tradition began with her maternal grandmother.
"My mom's mom did that. And my mom chose to continue it. My mom's brothers and sisters all start with an "E." All my aunts, Elda, Elsa, Edna…There's nine of them. Crazy."
Eva was raised Roman Catholic and did not learn to speak Spanish until her mid-30s. When she was young and the darkest skinned in the family, her big sisters would jokingly call her "la prieta fea," a Spanish expression meaning "the ugly dark one." The thought is humorous as she became a world-renowned cover girl. 
Eva fondly remembers her childhood on the Longoria farm.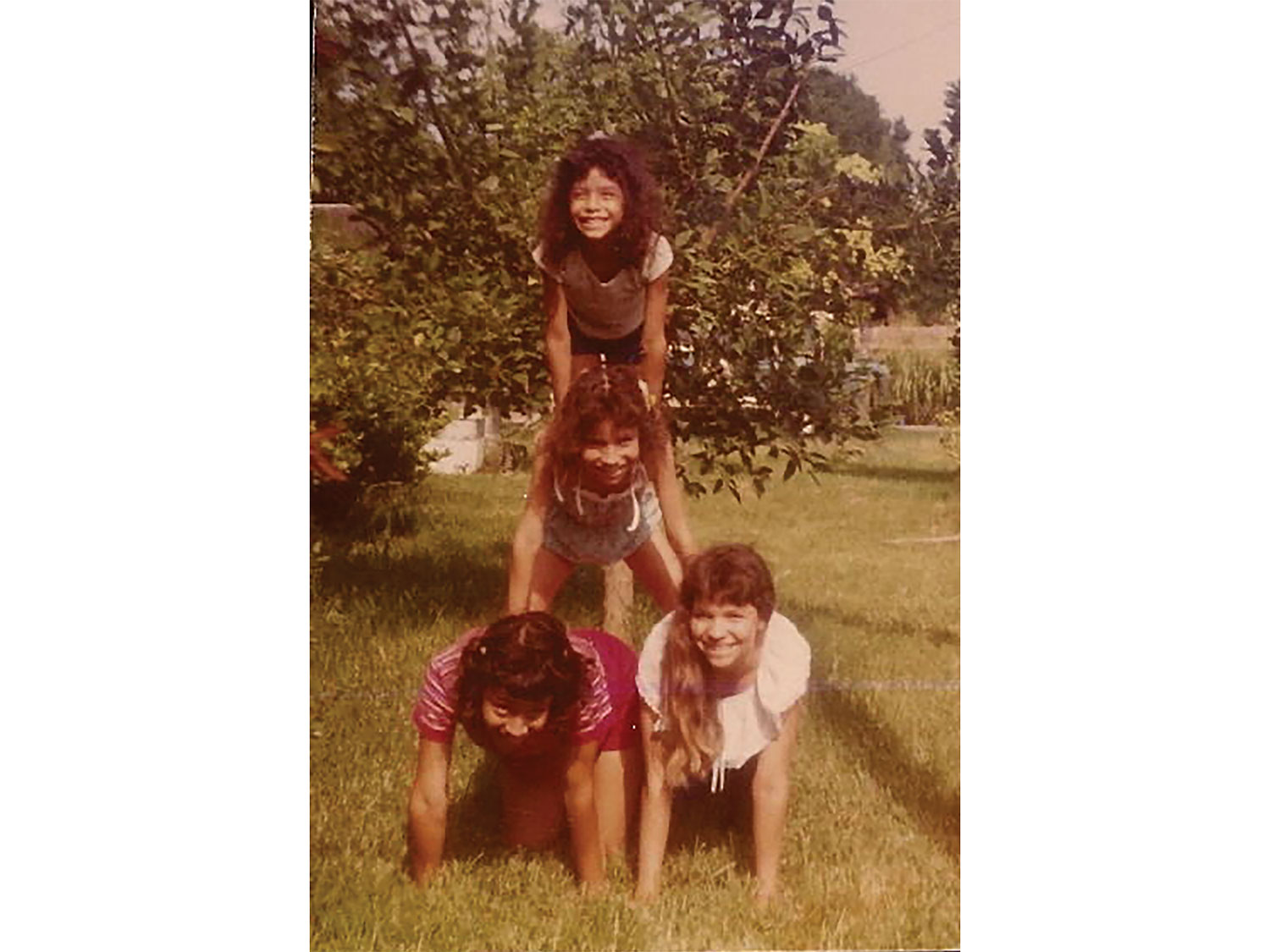 "Growing up on a farm is a gift. I mean, it really is a gift. It gives you an appreciation for nature, animals, gardening and where food comes from. My dad would never let us eat fast food because we grew so many vegetables. He said there was no reason to ever eat out. We would pull carrots from the ground and just eat them. Not even wash the dirt off. We were savages at our ranch. We would run around all day."
It was a different era in the 1980s, before cellphones and video games. 
"There was never a choice to stay inside. That was a punishment and the worst thing you could hear growing up on a ranch. It gave me such an appreciation for nature and specifically animals and raising chickens and raising pigs."
Her father taught Eva and her sisters how to handle a gun to hunt. On "Dateline NBC," Eva shared, "I can skin a deer, I can skin a pig. I can pluck a quail. You name it, I've done it."
Giggling, "My first pet was a cow. I mean, it was definitely different."
Eva feels it's essential to raise her son, Santiago, with an understanding and appreciation of nature through taking care of animals. Fortunately, she still has her ranch in Corpus Christi. 
One of the biggest impacts on Eva's childhood was her sister Elizabeth, whom everyone called Liza. She is intellectually disabled. Ella Longoria was determined to facilitate the best possible life for her eldest, as well as her other three daughters. So much so, she became a special education teacher providing guidance for the family and enabling her to accompany Liza in public school. Eva has shared in the press, "Growing up with a sister with special needs makes you selfless… you think of others first." She also remembers volunteering annually with the Special Olympics. It helped her form her deep conviction to give back.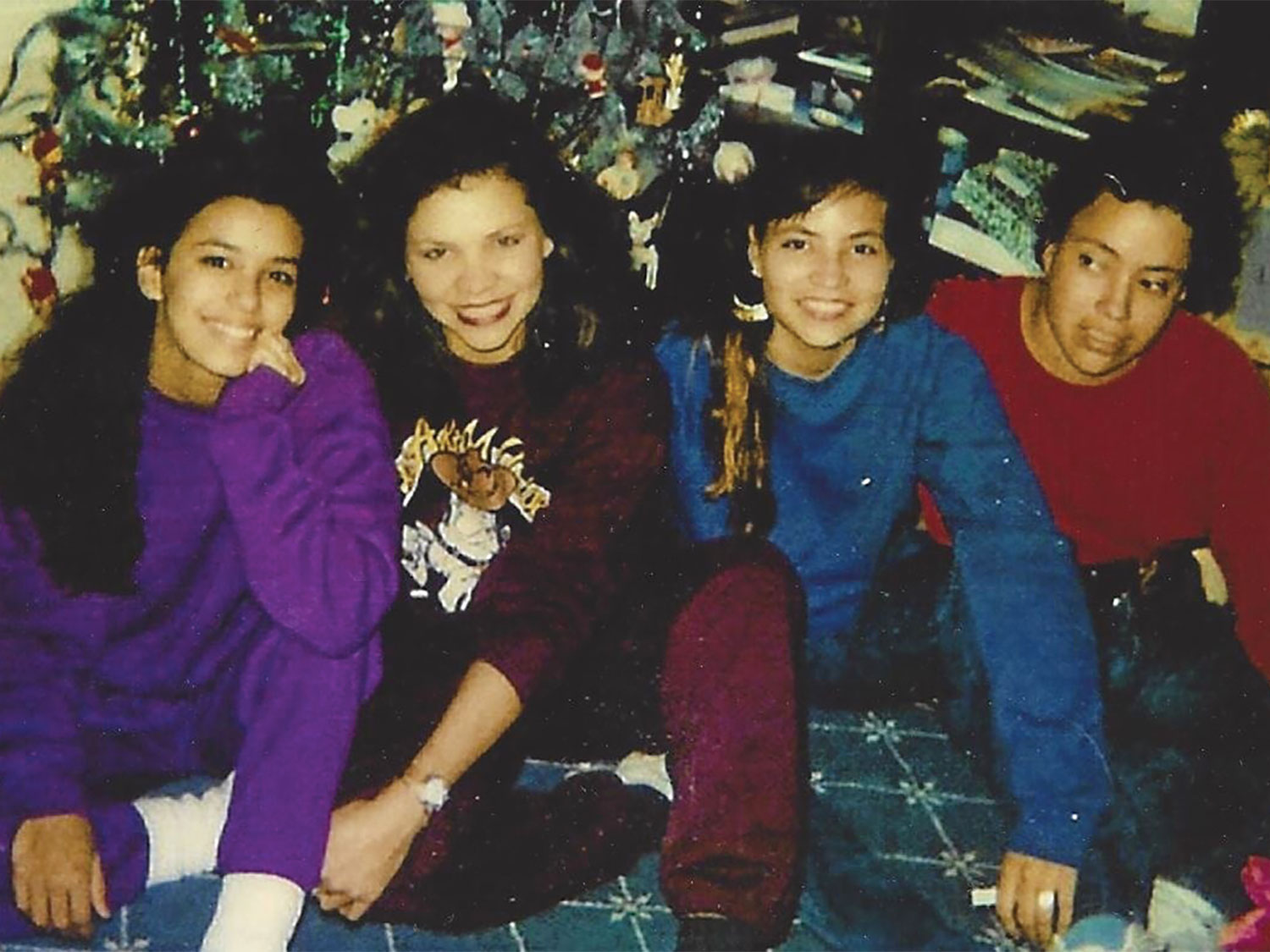 Today, Eva's Heroes, a nonprofit organization, founded by Eva in 2006, and based in San Antonio, Texas, puts into practice the lessons learned from her sister. It reflects Eva's compassionate and empathetic desire to enrich the lives of other individuals with intellectual special needs. 
Despite Enrique working as a tool engineer and rancher, and Ella working full time, money was tight. Years before Eva's quinceañera, the traditional coming-of-age celebration for Latinas, Eva realized there would be no money for her party. As the story goes, she "swiped" her sister's ID and got a job flipping burgers at Wendy's before the age of 15 to make enough money for her celebration. Her grit, determination and self-reliance were being realized. 
At Roy Miller High School, Eva not only played three sports, basketball, track and gymnastics, but she also made the cheerleading squad and head drum major, a near impossibility all at the same time. These extracurriculars led to a cheerleading scholarship at Texas A&M University in Kingsville. Five years later, after winning Miss Corpus Christi and scoring her first trip to Los Angeles, Eva was excited about visiting Hollywood. 
"I remember just wanting to go see the [Hollywood] sign when I arrived. All I wanted to do was live in Hollywood so that when I wrote home to my mom, my address would be Hollywood, California on the envelope."
Finding success was not easy. To make ends meet, Eva worked at an executive search firm. Roles offered to a Latina were few and far between. Her dream was to have a recurring role on a soap opera. But first, she needed a break. "Beverly Hills 90210" was it. 
As for eventually living in the coveted zip code?
"It was my husband who wanted to move there. We lived in Hollywood. He was the one because of the show ["Beverly Hills 90210"]. One day he said, 'I want to live in 90210.' When we got married, we immediately started looking there. I have my husband to thank for that."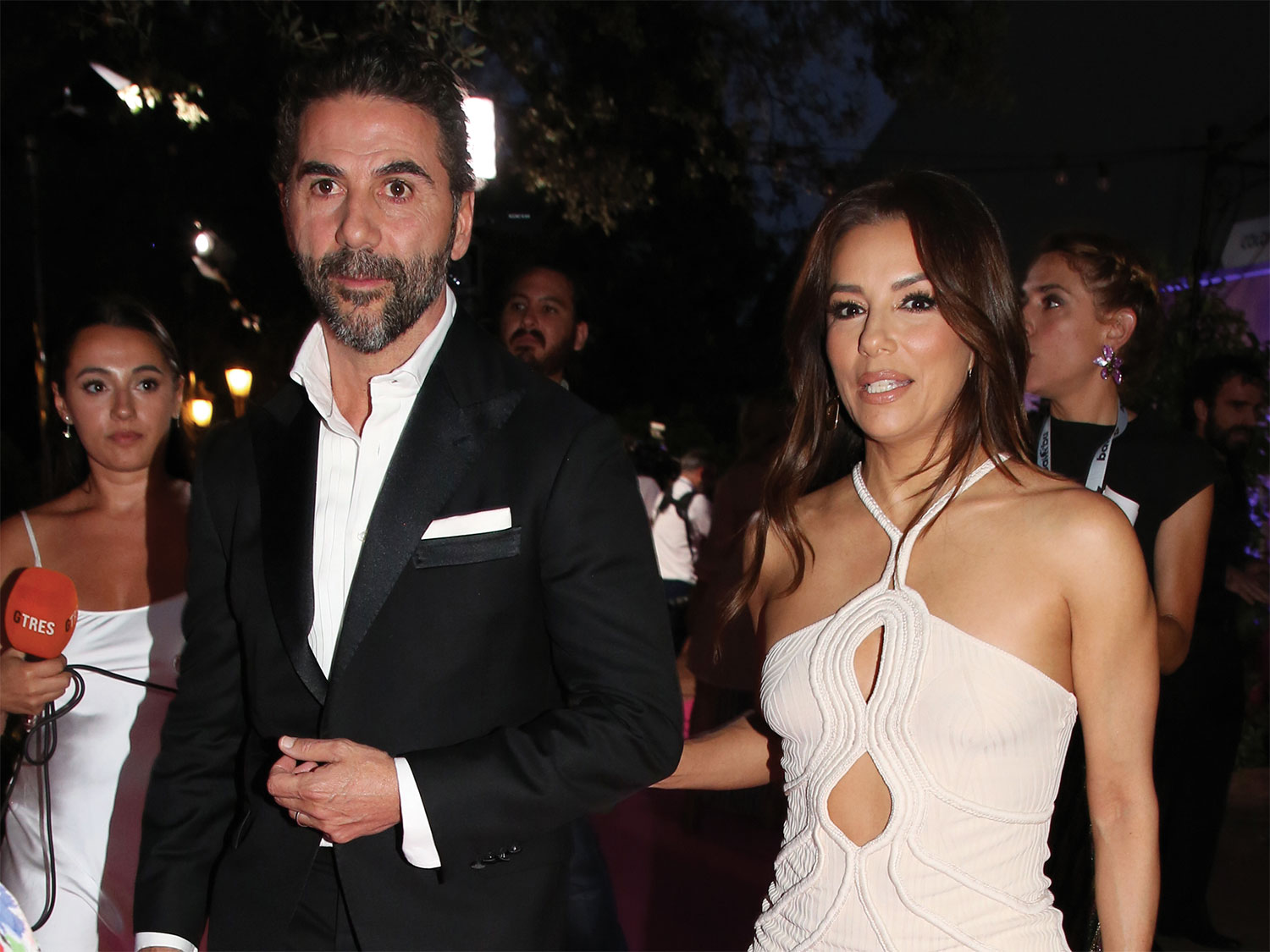 In 2013, a friend set Eva up on a date with José (Pepe) Bastón, a Mexican-born businessman, and a successful Televisa executive and producer. She shared that by date two she was already swept away. Eva told People Magazine, "He was the most handsome man I'd ever seen. He was so charismatic, charming, sweet and funny." When Bastón proposed to her in Dubai, Eva went to social media, posting photos of the couple with the hashtags, #Engaged #Dubai #Happiness. In a white gown designed by her best friend and bridesmaid, Victoria Beckham, Eva married Pepe during a sunset ceremony at his home in Valle de Bravo, Mexico on May 21, 2016. Three years later, Eva gave birth to their son, Santiago Enrique (Santi), in June of 2019. 
The timing of the move to Beverly Hills, the Garden City, with her baby could not have been more perfect for Eva. 
"Not only did we move [here], we moved [here] and then COVID happened. To be able to walk during COVID was like a gift. I lived in the Hollywood Hills for so long. There's no trick-or-treating, there's no walking anywhere. You have to get in your car and get out. And during COVID, it was such a gift to not only walk outside on beautiful streets, but you could also admire the landscaping and the palm trees. You feel like, OK, this is L.A. living. We really felt this is what people think about when they think of L.A., like this street right here, these palm trees right here. And then you get the beautiful tour of these gorgeous homes. I could just walk and walk and walk and just stare at people's gardens and people's fences and people's doors."
And like her attraction to gardens, Eva's character, the sassy, sexy Gabrielle Solis, on the highly successful ABC series, "Desperate Housewives," was desperately attracted, while married, to her gardener. Eva starred on the show throughout its run, from 2004 to 2012, and received numerous awards and nominations.
Cast in the show more than three years after her first speaking role, it would take another three years before Eva was cast in her first feature film. While on "Desperate Housewives," Eva starred in the thriller, "The Sentinel," opposite Michael Douglas and Kiefer Sutherland. She is not shy in sharing her feelings and reflecting on her years of hard work to gain traction in her acting career.
Her roles continued far beyond these few notable ones, and as her star rose, Eva began popping up in high-profile advertising campaigns in both male and female fashion magazines, as well as in many glamorous cover stories in Vogue, People, Harper's Bazaar and Marie Claire. To this day, she is included on most magazines' "top" and "best" lists. In 2005, she became a spokesperson for L'Oreal Paris and remains featured in their print and TV ads today, 18 years later.
In describing beauty as she's matured, Eva has a different point of view from when she was younger.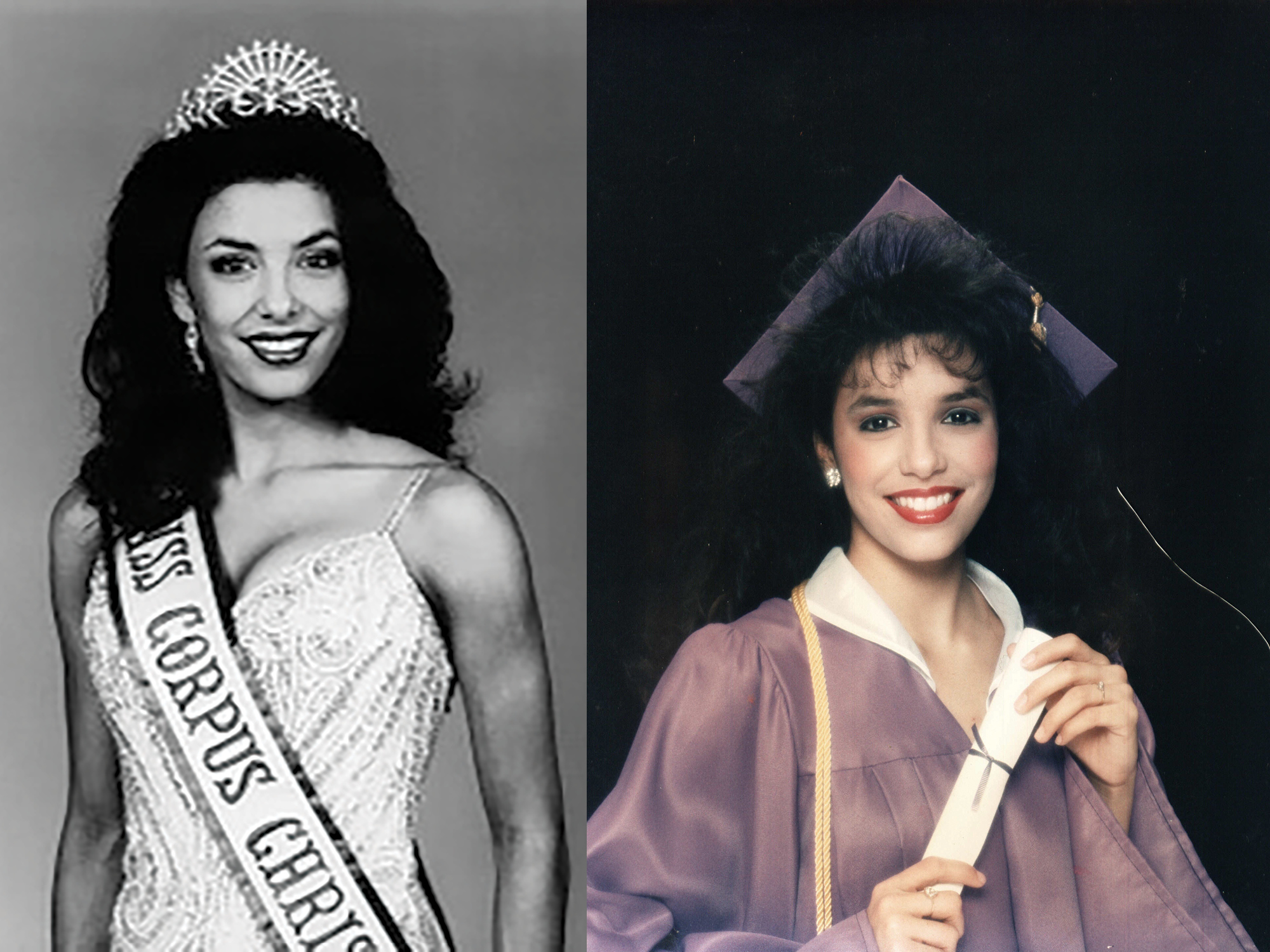 "It's always wonderful to be called beautiful or be on these lists of most beautiful. And I think it's cliché to say beauty comes from within, but it really does. If you can exude confidence and intelligence and empowerment, there's nothing more beautiful on a woman. And that doesn't necessarily come from makeup and haircare. That comes from knowing who you are. That beauty comes from being empowered in your job, being stable in your relationships. There are so many things that I personally identify with [when it comes to] beauty, and I think it has very little to do with the exterior, but I'm older. I've evolved to this place of really understanding and knowing beauty is deeper and has very little to do with the superficial surface."
As time moved on, Eva broadened her creative energies to include producing projects under her UnbeliEVAble Entertainment company. She began to direct series episodes and documentaries, with an eye toward one day directing feature films. Satisfying her need to message through storytelling, Eva, as a producer, examined the plight of the migrant farmworkers and their dire working conditions in "Food Chains." Similarly, "The Harvest," another UnbeliEVAble documentary, is told from a child's perspective about the deplorable working conditions that "tens of thousands of children face" in fields across the United States every year. 
By revealing these true-life stories, through the vehicle of film, Eva reminds us, "I don't speak for the Latino community. I encourage the Latino community to speak for themselves."
Recently, UnbeliEVAble Entertainment was folded into the media holding firm, Hyphenate Media Group. This new venture, which Eva co-founded with Cris Abrego, is part production company, business incubator and talent scouting agency. 
To further enhance her activism, at the age of 34, Eva returned to school to earn her master's degree in Chicano Studies at Cal State Northridge.  
Aware of the inequities that affect Latinas and wanting to improve their trajectory, Eva created the Eva Longoria Foundation in 2012 with its mission, "to help Latinas build a better future for themselves and their families through education and entrepreneurship."
Along with its advocacy and research, the foundation has funded educational programs such as STEM workshops aimed at school-age Latinas as well as classes and workshops for Latina entrepreneurs. In addition, the foundation has given $1.9 million in dispersed loans to 220 Latina entrepreneurs, enabling them to employ and retain more than 600 Latinas. 
Breaking through to that next step to become a feature film director, as a Latina, albeit an accomplished actress, series television director and producer, took confidence, conviction and self-belief. 
"It's definitely hard for women behind the camera for sure. We in no way have gender equity in our industry, but honestly, that's across all industries. There are very few women on boards, women in corporate America, women as CEOs. With Hollywood, people make the assumption we're very progressive so Hollywood's getting it right. We're not. We're far from getting it right. And again, if you look at the numbers, we have less women directing TV and film than we had a couple of years ago. So those numbers dictate we're going in the wrong direction. But how can we be going in the wrong direction?"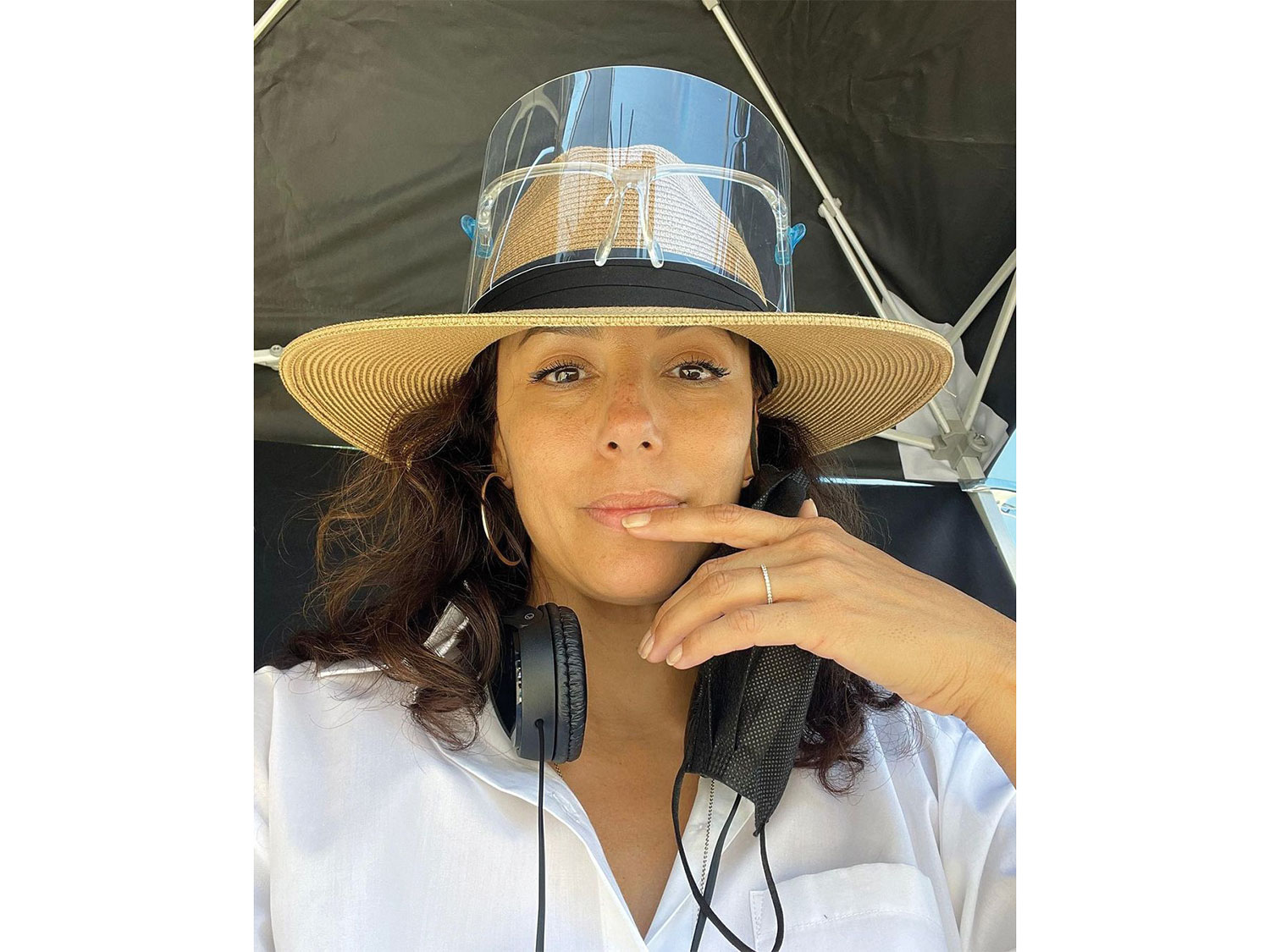 Eva advocates that the Hollywood community should course correct and broaden the applicant pool. But first, it has to acknowledge the problem. 
"Why wouldn't people be more conscious about hiring women? It's still a problem that we have to address and acknowledge because it's not going to change. And we have so many amazing female storytellers that should have the same opportunity as men to get their projects made."
Eva suggests that the cause of the problem is where change must occur. 
"I always hire 'with the lens of other,' whether that's a woman, a person of color, a person with a disability, LGBTQ. I don't think there are people at these studios up in a tower going, let's not hire women and people with disabilities. I think they unconsciously work with who they always work with. It takes a different mind frame to expose them to a different talent pool. Let's tap into a different talent pool that is equally talented. Just because you are doing a diversity hire does not mean you're getting less. In fact, sometimes it makes your movie better."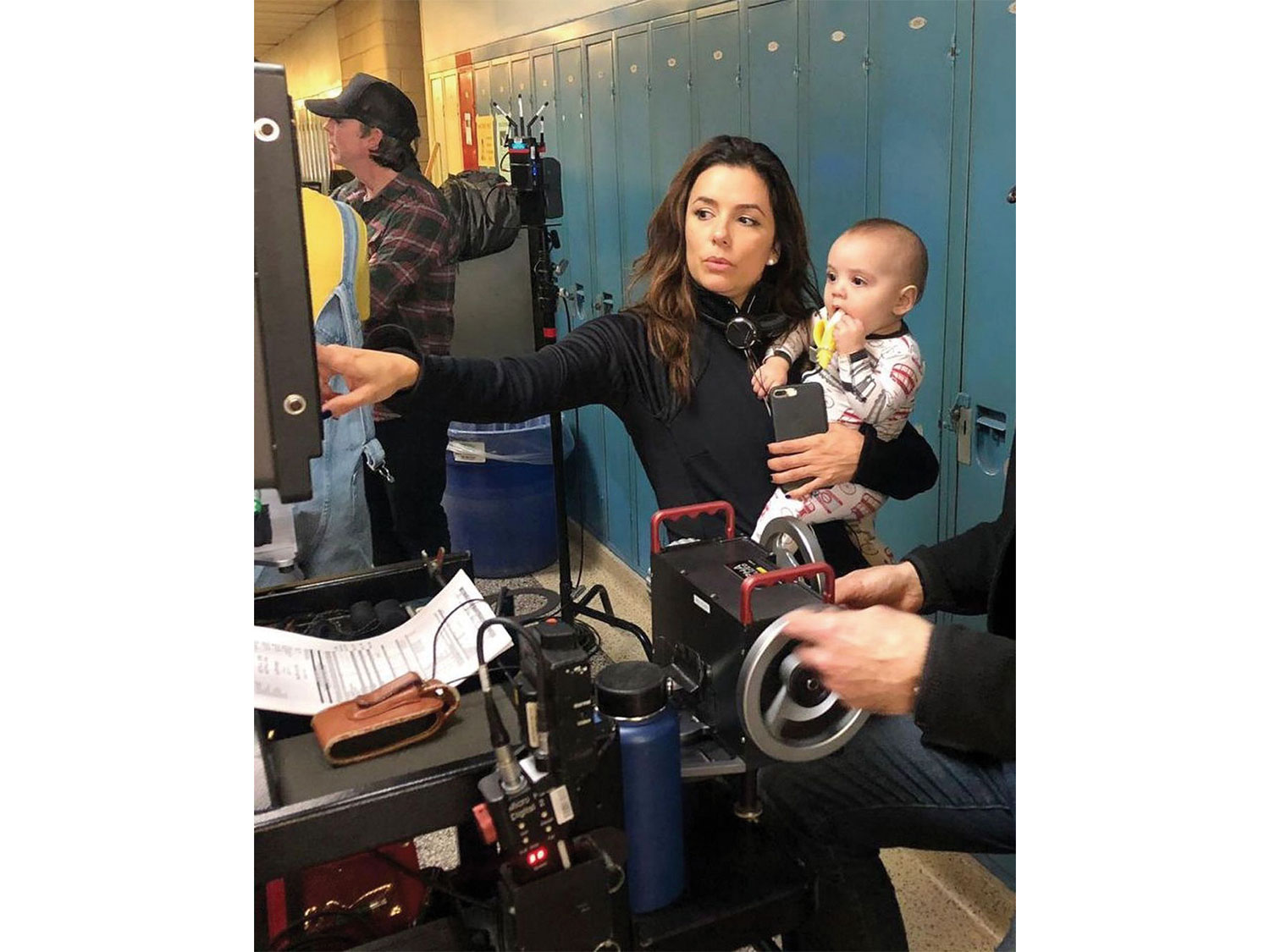 This year, in her feature film directorial debut, "Flamin' Hot," Eva tells the story of Richard Montañez, the son of a Mexican immigrant and a janitor at Frito-Lay who created the idea for Flamin' Hot Cheetos. Following her own advice, Eva cast a wide net by offering opportunities and opening new doors. What was her takeaway? 
"That I could do it. I think a lot of times, specifically female directors say, 'I don't know if I'm ready. I don't know if I know enough, I don't know if I can.' And we go in it with this real vulnerable, insecure position. At least I did. I was thinking, why did I say yes to this? Having that fear of not being ready and then finishing it and going, not only was I ready, I know what I'm doing and I'm good at it! I don't think men do that. I don't think men go, 'I don't know if I want this shot.' It's like they just go, assume the job is theirs and they get it. And so, for me, I think that was the biggest lesson was not only, you can do this, it's you're really good at it."
Proud of the film's message, Eva offered, "There was even a stroke of love in how we did the cholos… This was his [Montañez] lived experience. These characters were real people. And I think that we really were applauded for how we portrayed Latinos in this film, even to the cholos who are real, complex, beautiful people."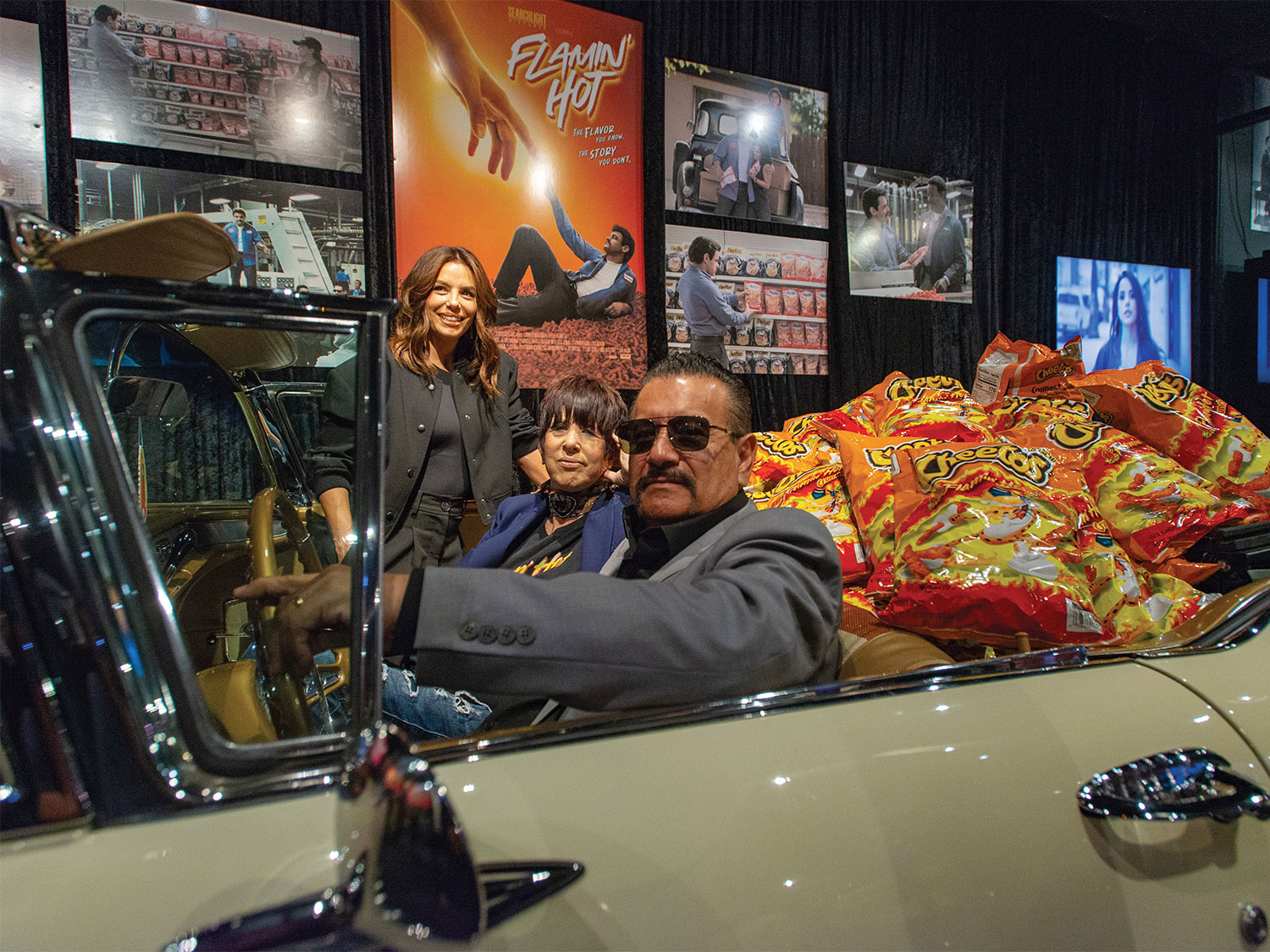 The film, "celebrated an immigrant story rooted in the United States," reported the New York Times and was screened with Eva in attendance at the White House with the President, First Lady and 600 attendees. President Biden said, "Opportunity is a cornerstone of our democracy and the American dream. And you'll see in the film, that's exactly what the Hispanic community embodies: opportunity, courage." 
This was not the first time Eva was invited to the White House. In 2012, she supported Barack Obama and was one of seven Californians named co-chair of President Obama's reelection campaign.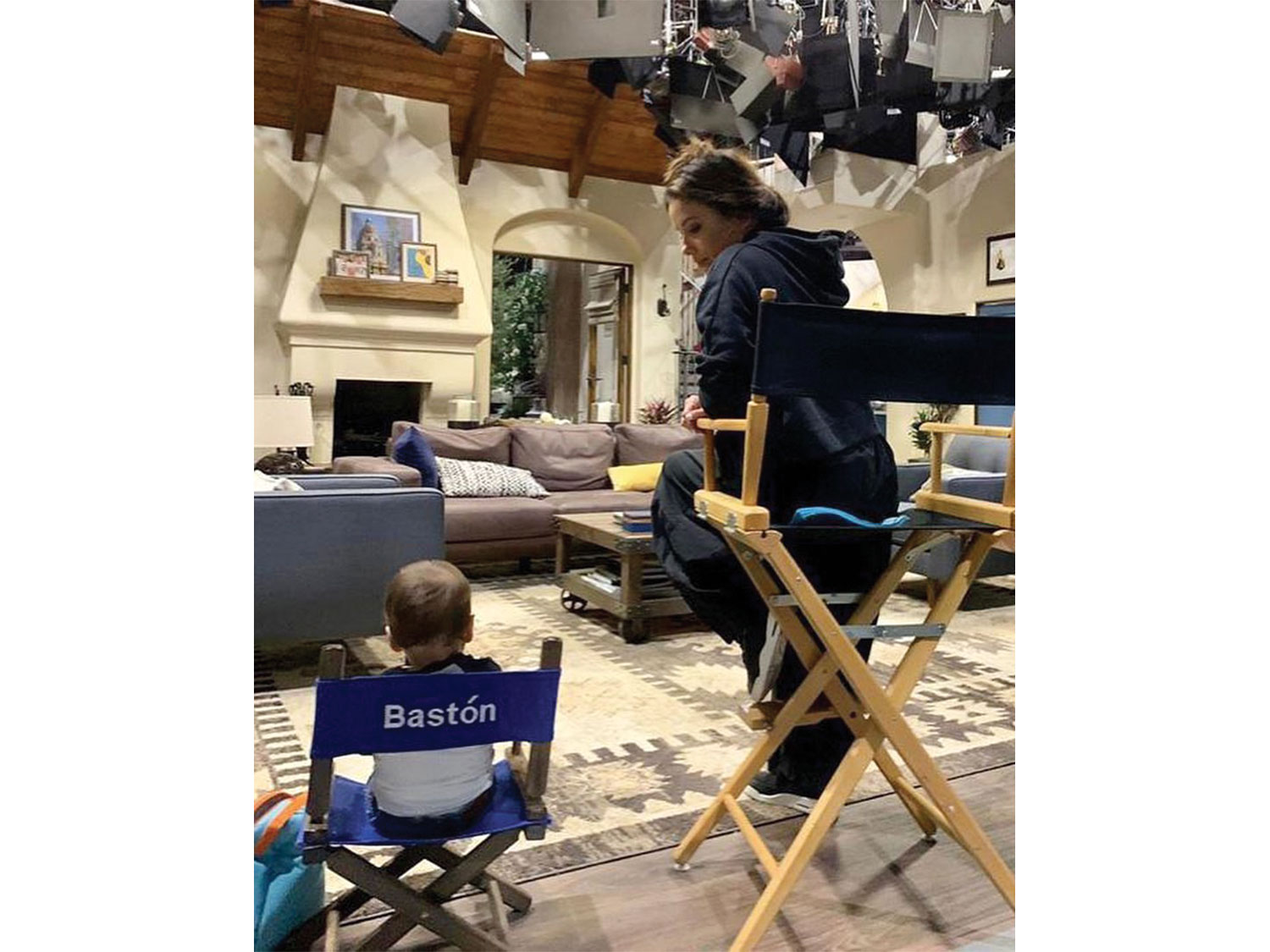 Of the many hats Eva wears in the entertainment industry, including as a talk show host and podcaster, the one she would choose to wear first and foremost is as a director. 
"I just really enjoy it. I love having control of the final product. As a director, you're in charge of everything. I like having the control of the overall creativity." 
Pride-filled and passionate, you can feel Eva's commitment to her Mexican culture in just about everything she does. Combining that with her love of family, food and fun, it's no wonder she explored ideas around cooking as an avenue to hone her business acumen, along with her creative talents, in becoming a successful entrepreneur.
Unlike her character in "Desperate Housewives," Eva loves to cook. A talented chef, Eva has authored several cookbooks inspired by her Mexican roots. She even posts about her cooking skills on Instagram, "There's nothing like a homemade meal and sharing memories in the kitchen with your loved ones." Of late, she posts videos that include her son Santiago. "He's been cooking with me since he was two," she told People Magazine. "Nothing brings me greater joy than feeding my family."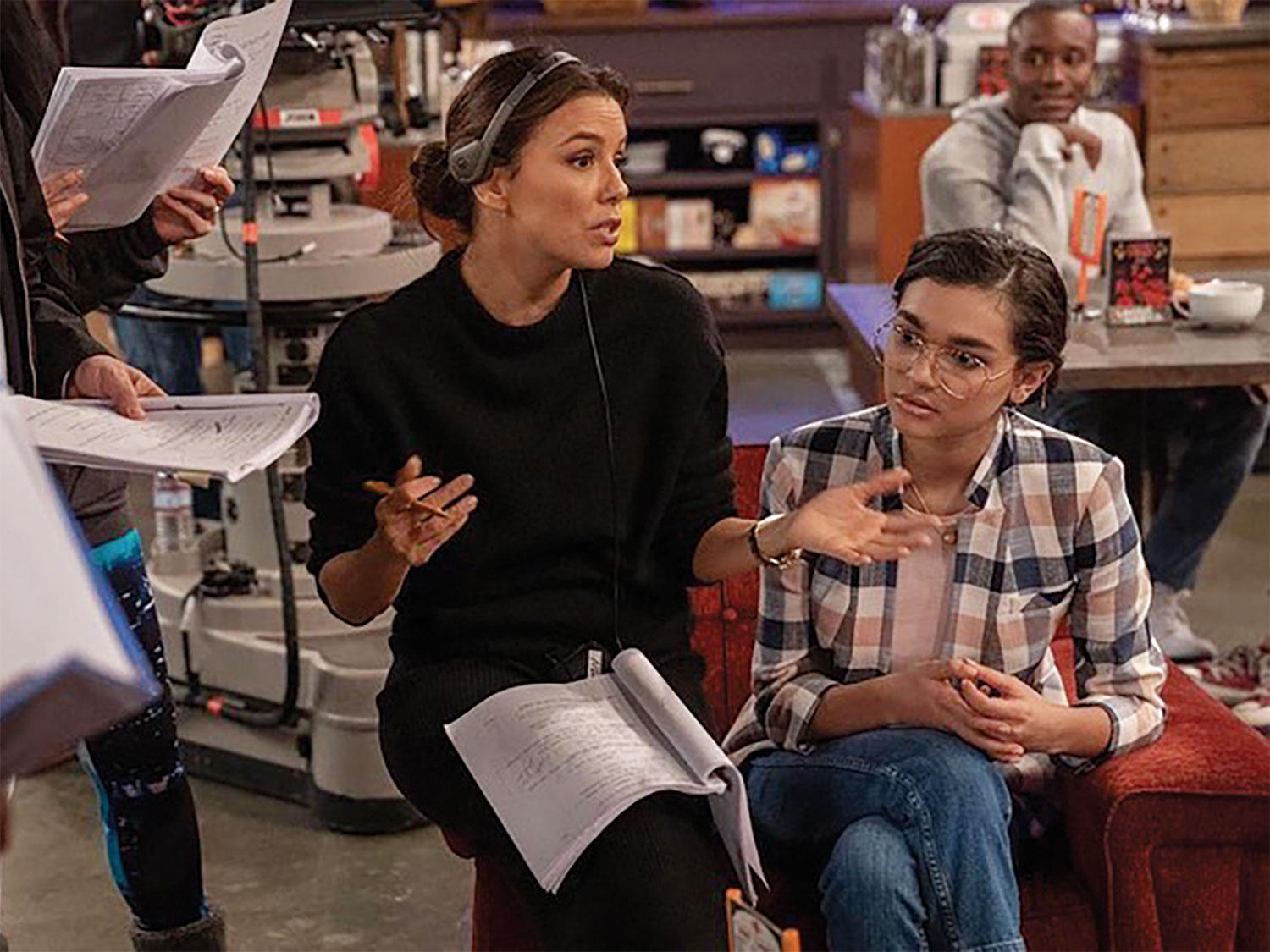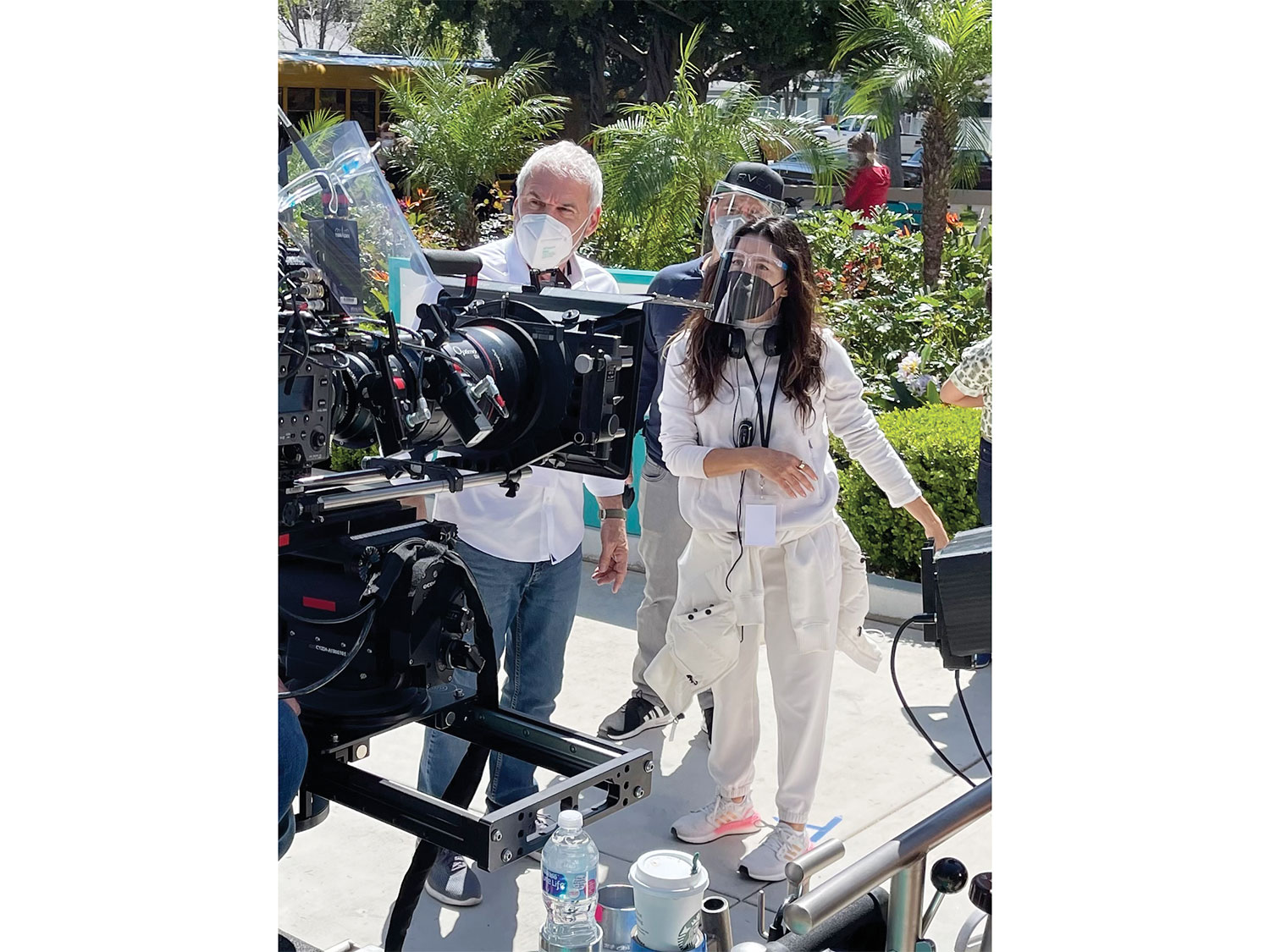 Joy inspires laughter, and when Eva recently launched a new cookware line she named it Risa, Spanish for laughter. From the moment it appeared on the shelves, it received rave reviews in materials, design and storage simplicity. But not all food endeavors have been successful. Beso, which means kiss in Spanish, a restaurant and nightclub Eva created and co-financed, first opened in Hollywood in 2008, and later in Las Vegas. By 2011, the venture had failed, but provided Eva, as a young entrepreneur, with some valuable lessons. 
Casa Del Sol Tequila, which Eva calls her "baby," was founded in 2021 by a female-led team "inspired by the magic of golden hour and the legend of the Aztec goddess of agave, Mayahuel." The company touts that among its many distinctive qualities, instead of sourcing whisky barrels from the United States, it uses Cognac barrels from France. This unique aging process results in an extremely smooth liquid with a distinct flavor and aromatic profile. 
Despite the fact that Eva had been approached by many tequila companies over the past 20 years, she chose to become a founder of Casa Del Sol. 
"[The company] was really honoring the traditions of tequila making, honoring the jimadores [workers] in the fields, honoring the people of Jalisco, making sure people understood how to drink tequila, the tradition of tequila, the art of tequila. It wasn't a money grab. It wasn't a celebrity endorsement. It was a really authentic approach to celebrating the most iconic symbol of Mexico, which is tequila."
"And then when I tasted it, I was like, 'What is this?' The juice is the best in the industry, hands down. We're the only portfolio that ages in Cognac barrels, which gives this insane smoothness. Not that it's a tequila for women, but we have the most women of any company in key positions. We have a female master distiller. We have a female president. We have a female CEO of the distillery. It's important that we have success. So that the industry itself can put more women in positions of power, and go, 'Oh, that works. Women can do this job, too.' All those factors really made it a no-brainer for me to sign on to Casa Del Sol."
The president of the company, Colbi Corbett, shared, "We looked at the landscape, and we really wanted a strong Latina voice as a co-founder in our business. We wanted to be able to have someone authentic and someone who has real genuine ties to the region. [Eva] is an incredibly savvy businesswoman [and] we looked at [her] as a true business partner. She's had a ton of successful ventures in front of and behind the camera. And anyone who knows Eva knows about her grit, her hustle, her ability to make things happen."
As for the company's female Master Distiller, Carmen Gonzalez Alfaro, Corbett adds, "Less than 11% of Master Distillers in the tequila industry are women. We're very proud that Carmen is our Master Distiller. When we go to hire, we want to make sure that we're offering opportunities for women to be successful."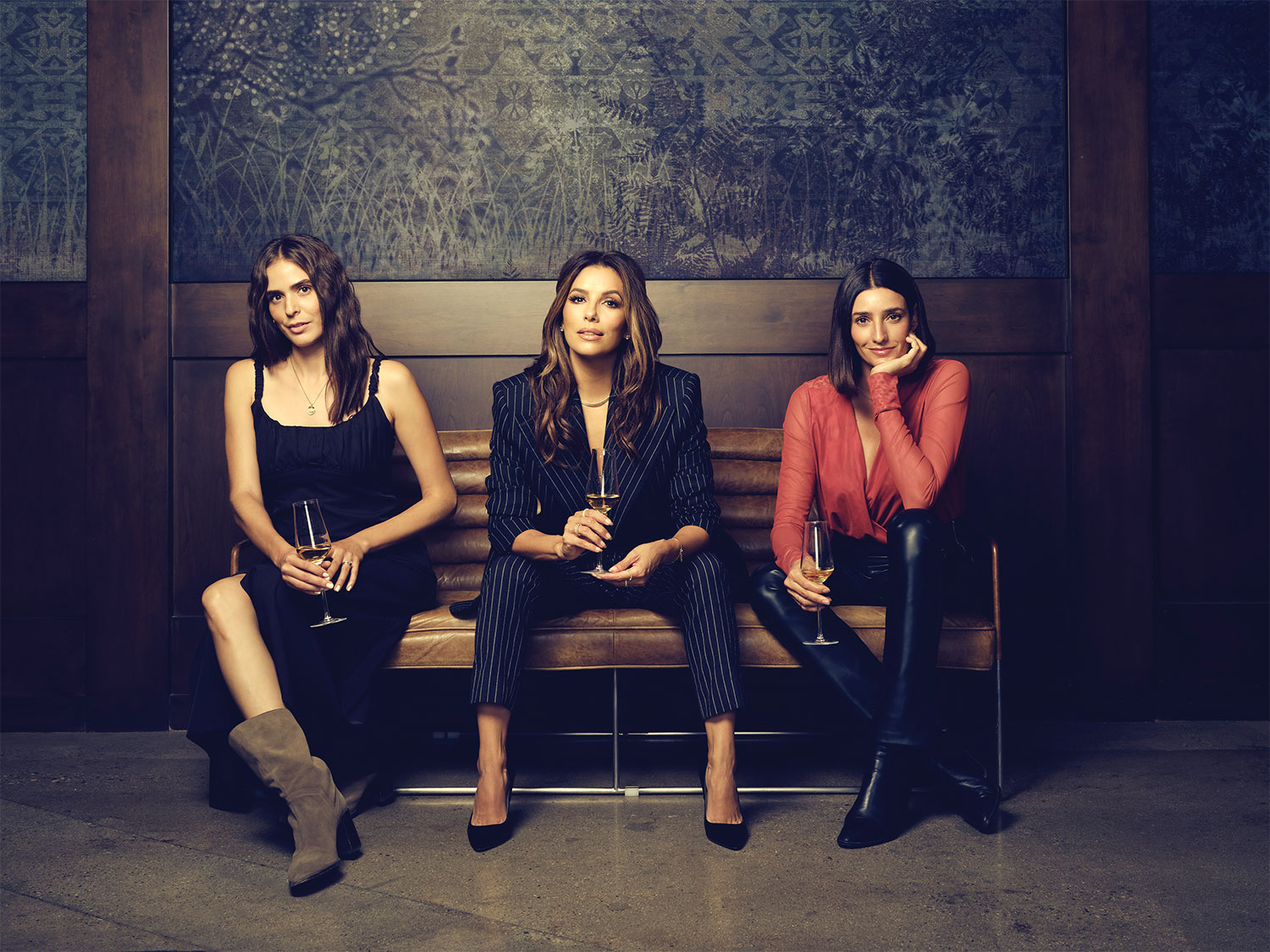 This year on CNN, Casa Del Sol was highlighted in "Searching for Mexico," a six-episode series that explores the lesser-known parts of Mexico. Choosing Eva as the journey's tour guide, Stanley Tucci and the team at CNN made the right choice for a delectable food and travel experience. Eva's favorite segment is Veracruz, the port gateway between Mexico and the rest of the world. 
"I really loved Veracruz. I didn't have many expectations for it. This was where everything started. This is the port where the conquest happened. This is where Indian spices came through, Asian spices, Asian cuisine, African cuisine, everything came in through that port. And so, Veracruz is probably the most eclectic state [in terms of] cuisine. It was so beautiful to see the history that had settled there. And I love Mexico City because it has a bit of everything; you can get Jalisco tacos or Oaxaca tacos or Yucatan fish. Mexico City has so much to offer."
Just as Eva relished exploring her roots traveling Mexico, the holidays give her the perfect opportunity to tap into the traditions, food and celebrations of her culture. Aligning perfectly with what soothes the soul for Eva, it's a special time in the Longoria-Bastón home. 
"We're a Mexican household, so we do tamales at Christmas. It's a tradition. You need a whole assembly line to do it. Usually, it's all the aunts and the cousins, and it takes a lot of people. It's labor intensive, but they're so good. I don't know why we only eat them around Christmas." 
Eva offers that Santiago witnesses the tamale-making tradition and enjoys the fun when her big family gathers. 
"And we make a lot of Christmas cookies called pan de bono. That's been a tradition in my house forever at Christmas time. We make buckets and buckets of them and give [them] out to everybody. Most of our holiday traditions really center around the kitchen."
As for the New Year's holiday and resolutions, Eva shares she would like to better her meditation skills. 
"My meditation is my workout, so I have an hour every morning, early. I have to get it in because it's my mental health hour more than my, 'I'm going to work out to get abs hour.' For me, it's really about clearing my head and setting up my energy for the day. But I wish I would meditate longer. I'm inconsistent with my meditation, so that's what I'd like to do better."
If Eva's meditation is her workout, then how does she find peace? 
"Well, my family is my peace. Peace for other people may be a spa day. Sometimes they want to escape from their family. But for me, traveling is peace. Traveling with my family [is something] I love to do. I think traveling is still one of the greatest luxuries. It's just so expensive now. But for me, peace is being with my family. But I also think the biggest lesson to people is you don't have to do extravagant, expensive things to find peace. It could be a bath at the end of the night. It could be lighting that incense, lighting that candle that hasn't been lit or throwing in the bath bomb. Use the bath bombs, don't accumulate them. Use the good china, use the good plates. Don't save them for a special occasion. Really live that life. Live!"
And as she lives her best life, who has guided her—who has been Eva's north star, her role model? Who has influenced her and motivated her to move through life as she does? 
"I didn't grow up with celebrity culture. So, if you ask people today, 'Who's your role model?' They'll name somebody famous without knowing them, without ever meeting them. When you ask me, it's always my mother, my role model, my example. She taught me about my work ethic. I never have to really look that far to see an example of the woman I want to be. I even think about how much she did when we were young, and that's what makes me feel like I'm not doing enough. I need to do more." 
But she doesn't do it alone. "I have an amazing tribe of women around me. My best friends of 30 years are smart, independent, incredible women. There's no truer statement than birds of a feather. Specifically, for young people, who you hang out with is a bigger indicator if you're going to be successful than whether or not you went to Harvard. I've purposely surrounded myself [with] examples of women I want to be."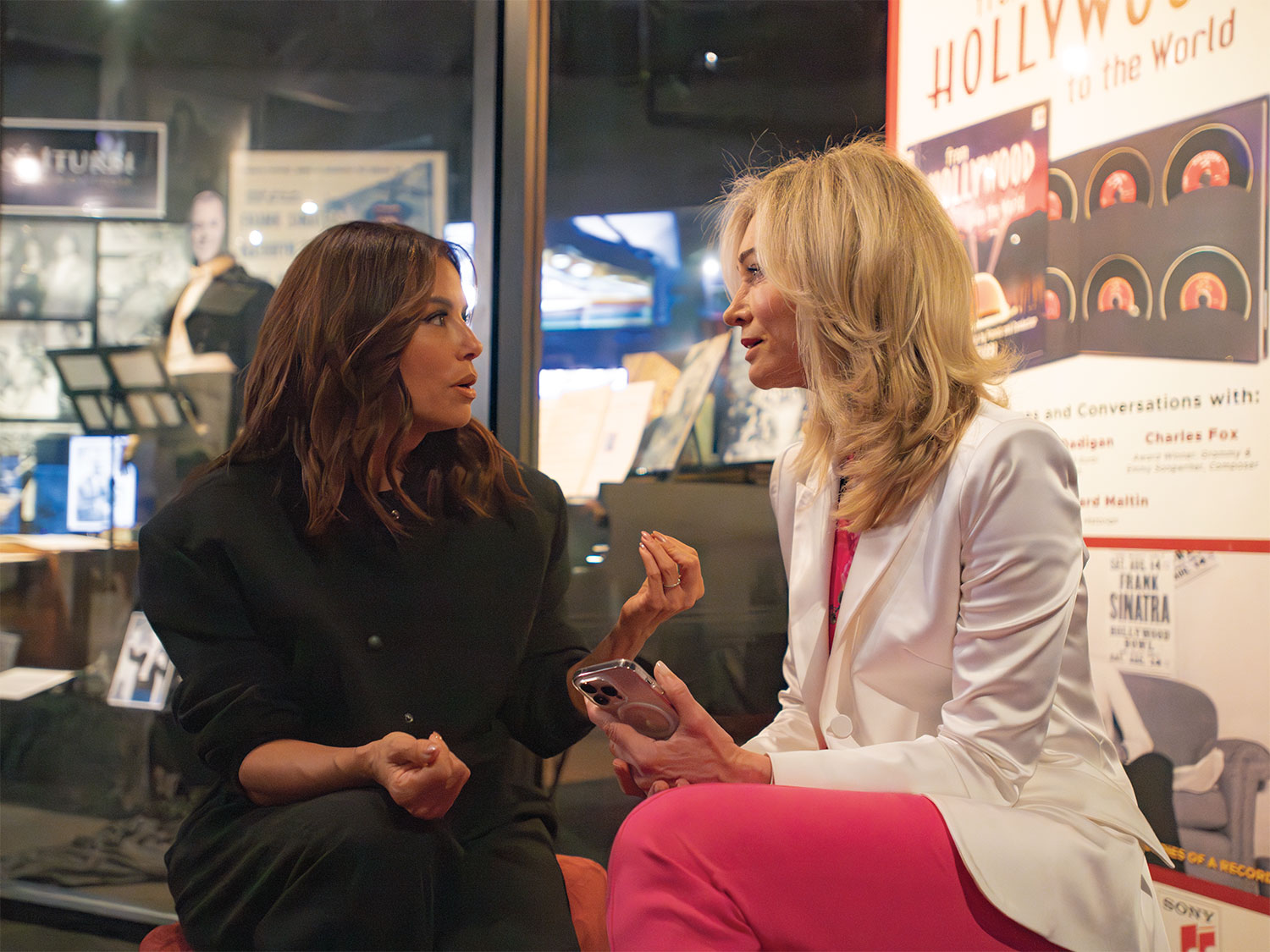 Sharing her time between Beverly Hills, Texas and Mexico is challenging enough. But then to juggle her many business ventures with developing her entertainment projects, advocating for the issues important to her and finding time for her family, it's hard to believe Eva is as productive as she is. Her assistant, Jessica Peron, shared that those close to her know her secret. She's the "master multitasker." Even Steven Forbes at the 2019 Forbes Women's Summit asked her, "Is there anything you aren't doing?" Eva jokingly responded, "Well, I don't sing." 
Despite the importance of family to her, Eva decided to have a child later in life. Having lived for 43 years and then having a child was a big change. 
"It's changed me completely. People sometimes go, 'Oh my God, your life's so complicated now that you have a baby.' And I'm like, 'No.' He's actually simplified my life because you're no longer the center of your universe…I always felt like, oh my God, I'm going to miss out on that. I have to go there. I should do that. I need to say yes to that. Now, it's so easy to say no if it really takes away from the time with my son. Time is precious. Time is my greatest resource. And so, for me, it's been easy to reorganize my life now because he's such the priority. Everything just falls away. He's actually simplified my life."
And then she adds, "Another way it's changed me is it's made my philanthropy so urgent. Ever since he's come into this world, I'm like, we have to hurry up and make the world a better place because it's scary. It's a big job, now more than ever. It's a big job." 
Eva could have sat back and enjoyed the fruits of her fame, or retreated into the bliss of new motherhood, which would have been understandable, but she didn't. She worked hard to get to where she is, and when she was given the opportunity to finally produce and direct, Eva pointed that lens squarely at the issues affecting Latinos. Beyond founding her charitable organizations, she's driven to help others get a fair shake. Still, to her, it isn't enough—she needs to do more. 
Given what she's already accomplished, and leading by example, we can only imagine what that "more" might look like. One thing is for sure, it will come from her authentic desire to effect change for the better. 
And that is what makes Eva a proven woman of influence.