If there was one word to describe world-renowned polo player and model Nacho Figueras it would be longevity. 
With over a quarter of a century as top athlete, 20 years as the face of Ralph Lauren's Polo campaign, the same length as his marriage to fellow polo player Delfina Blaquier; and other long-term partnerships such as 10 years with the St. Regis in New York as a connoisseur and a decade after bringing polo back to mainstream Los Angeles, "I hold on," he confirmed. 
All four of his kids play polo, as does his stunning blonde wife that friend, stylist and designer Rachel Zoe referred to recently as a "bad ass," and this is the one opponent he will not play against. "I lose no matter what," he laughed. 
The 10th Annual Veuve Clicquot Polo Classic was recently held in the Pacific Palisades at Will Rogers one of the last remaining grass polo fields in the area – which drew more than 7,500 spectators watching the acclaimed polo player who is proudly bringing the sport back to mainstream Los Angeles. "Veuve Clicquot is a great sponsor," he said. "It's young and hip and helps to sell out quickly just like the Rolling Stones," he quipped. 
Yes, Argentine-born Figueras is not just a handsome face. He's on a mission to help make polo a mainstream sporting event not just in L.A., but across the U.S. The Courier had a chance to catch-up with the witty and charming athlete to find out how he prepares for a game and where he likes to spend time when he's not on the field.
BHC: How have you seen Polo evolve (as a mainstream sport) since you started playing in Los Angeles? 
NF: It has been very exciting to see the way Angelenos have embraced the Veuve Clicquot Polo Classic over the last 10 years. We started the polo classic in New York and we brought it to L.A. 
There is such a rich history of polo- playing in Los Angeles, especially with legends like Will Rogers, Walt Disney, Clark Gable, Spencer Tracy, and more, which makes playing here very special. We have come a long way in 10 years and we are even more excited to see what is to come. 
What is different about playing here as opposed to Argentina? 
People in the U.S. are less exposed to polo, making playing here a more educational experience. I love playing polo all around the world, but there is something very special about seeing someone watch the sport for the first time and that makes coming here exciting every year.
What is the most important thing you do before a match? 
Focus. Polo is a very dangerous sport and getting in the right headspace before a match is crucial. The most important thing is the brain. So, before a game I think about it. I focus. The day before I'm already thinking about it. I fall asleep thinking about it and I wake up aware and prepared. And, I practice with the horses and my teammates. Also, exercise: a lot of stretching and running.
Do you adhere to any special dietary restrictions? 
Polo is a sport like any other, therefore living a healthy lifestyle all year-round is necessary to stay at the top of my game. I eat very little before a match. No gluten. 
If I'm with the kids and they are having a pizza, I will have a slice. I'm not intolerant, but I think flour is bad for you. I try to avoid sugar but I like chocolate every once in a while. I have a healthy diet. I don't drink and I don't smoke. I'm an athlete so I need to take care of myself. Polo is not just a sport. It's a lifestyle. 
I eat a carb-heavy meal the night before a match to ensure I keep my energy up through all the chukkers and drink yerba mate, which is a mix of green tea and matcha and provides energy like coffee to start my day. It's digestive and has lots of antioxidants. I drink it every day. Mate is therapeutic and we pass it around before a game when we are in the barn with the horses. It's ceremonial.
So, what would you have on the day of the match besides the mate? 
We start the match at 1 or 2 p.m., so no lunch but I will have a good breakfast like eggs or avocado and almonds. After the game, I'll be starving.
What do you eat after to reward yourself? 
Whatever they give me! It doesn't matter. I will have a large steak.
Since you are traveling all over the world playing, and not always using your own horse, have you ever had a difficult one? 
Yes, in over 25 years there are difficult horses. It's like driving a Ferrari. You play according to the horse that you have.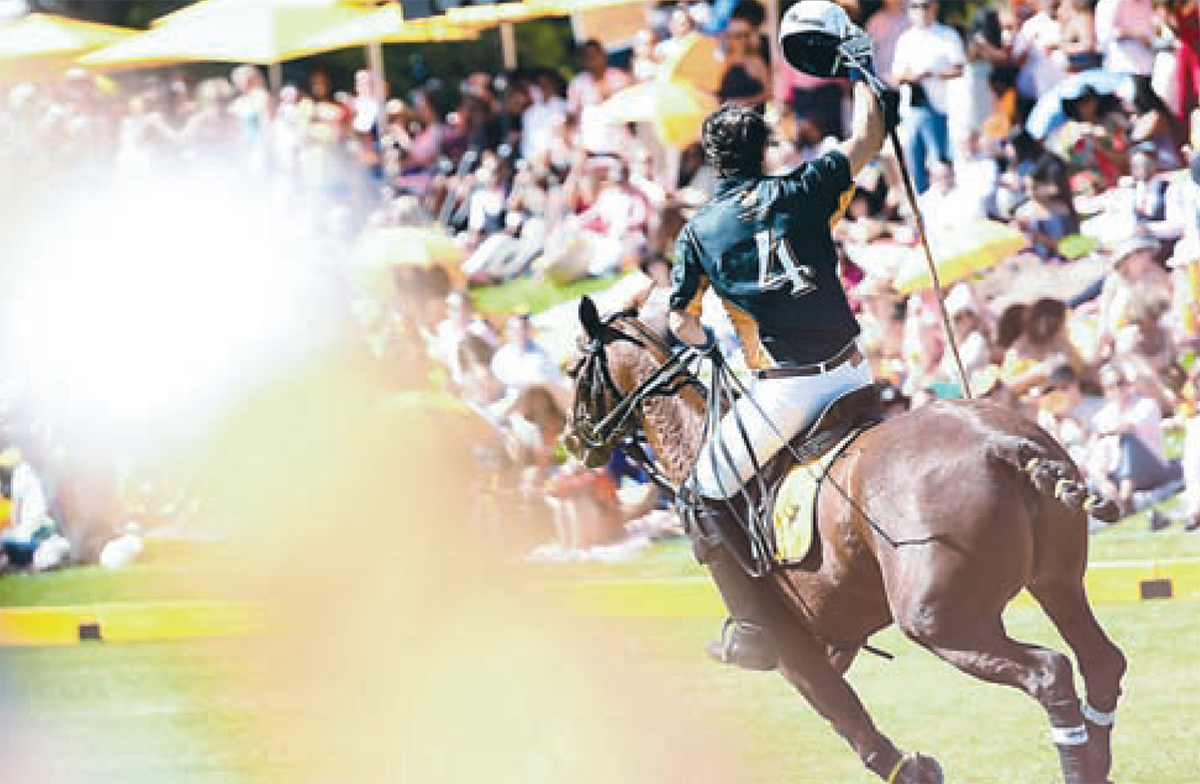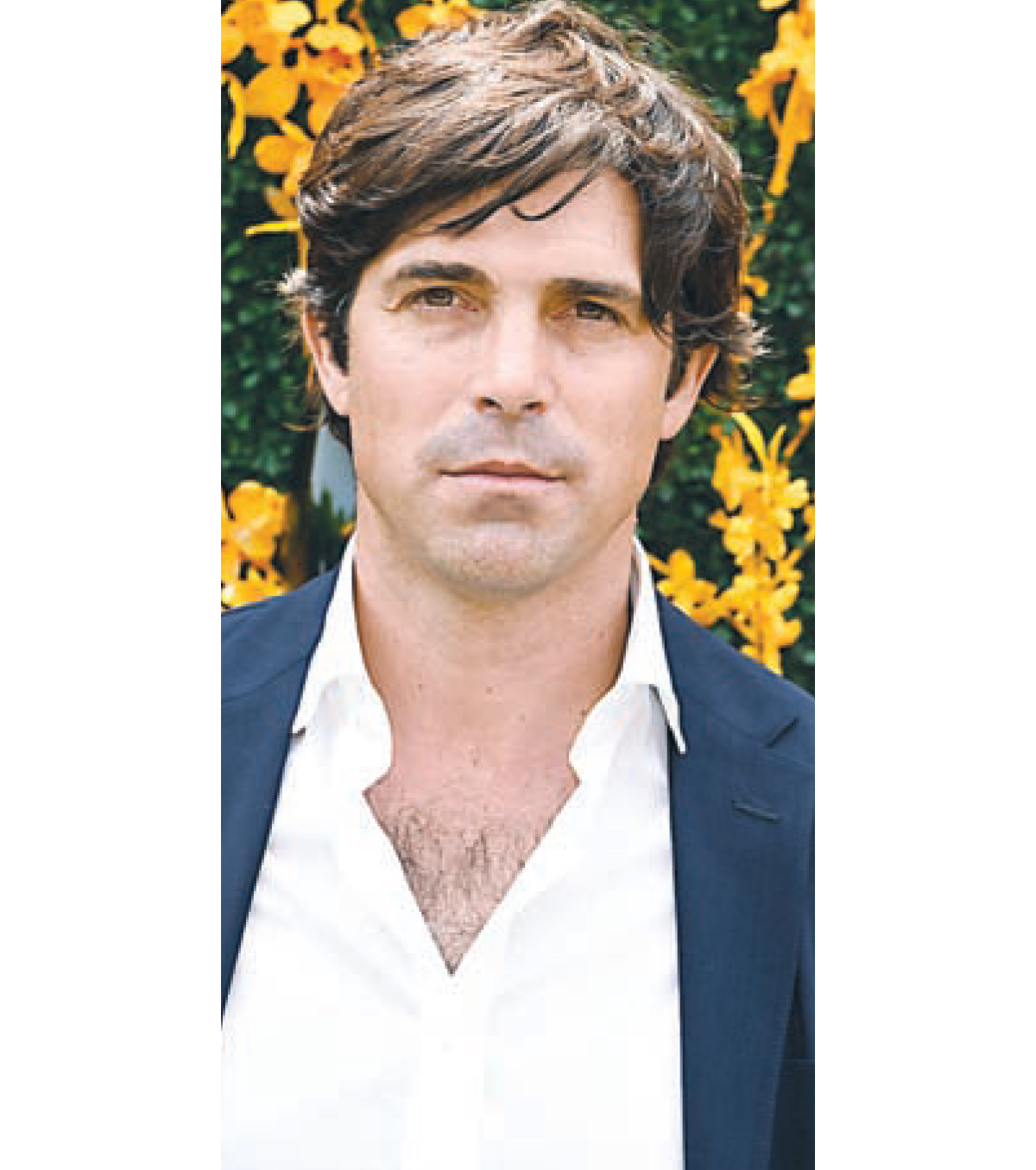 Nacho Figueras
Fun Fact: 
Figueras has also curated a steamy romance novel trilogy about two Argentine polo players who are brothers, aptly titled "The Polo Season."