Ron Robinson has been an integral part of the iconic Fred Segal Melrose building since 1978 when he opened the doors to his namesake business, and prior to that during a decade long stint as a salesman, buyer and vice president for Segal himself and the brand. The rest is retail history. The company flourished with the unique global home gadgets and finds to fashions and fragrance that Robinson curated and created under his talented and discerning eye during buying sprees abroad. The international creative collective was born and continues to flourish with a second stand-alone store in Santa Monica but after over 40 years, Robinson announced just this week that he was stepping down from retail brick and mortar altogether. Starting in early 2020, an online business will take over, but not before a series of unprecedented collaborations and a farewell event that you won't want to miss. The Courier sat down with Robinson on the patio of Mauro's Café behind his Melrose stores for his first interview about the sudden transition and the next phase of his journey.
You've just made a big announcement. Tell us what this means for the future of your brand? 
My next journey in my life is going to be moving on from retail. That doesn't mean I'm retiring. It means I'm transitioning and saying farewell to my retail stores. This is my farewell tour. 
This is nothing that I came up with tonight or yesterday. This decision was years in the making. The recognition we've received in this business has been fantastic. If I found the right person who wanted to buy it that would have been one thing but the leases were coming up and timing was important. It wasn't the time to sign up for another 5-10 years. They pleaded but it's just time. It's about the purpose of time. I needed to make that decision. I'm doing it my way and I wanted to go out on top. I want to make a statement and I want to be bold.
Many people will be in shock. Do you think this is a sign of where retail is headed? 
Retail has always been challenging. I don't see this as being any different that it was before. Of course, there were different challenges in 2008 but I remember standing right here on the patio when the Beverly Center was opening and I was talking to Ron Herman (another pioneering retailer at Fred Segal) and we said, 'what the [expletive] are we going to do?' They are taking up a block and our business is going to go away. But here we are and its' ok.' It's ok because if your mindset is losing you will lose. If your mindset is, 'how do we take that challenge and how do we work around it?' That is what I look for. I don't' want to get wrapped up into that circle of what's happening with other stores that are closing. If you look at them, they are closing for other reasons, they didn't run the books right, expanded too soon, whatever. People love drama. And the hardest part for me is to separate myself from that. I built it. I had a dream I'm so fortunate my dream came true and I want to do what's next. 
What's the next chapter in your life look like now? 
Next is my life with my wife and my family. The online business will take its own pace. The Apothia will stay in all the stores we have around in the U.S. from Barney's to The Montage resort. 
The apparel is transitional, men, women and kids. We used to buy for the store. We are not buying for the stores anymore or doing it that way. 
We do know that Apothia always sells. Here is where the personal artistic thing stays. Stacy, my wife of 27 years, came up with an idea. When we are out traveling, and we see an awesome piece we say that we should get that and bring it in. I love doing that. 
So, it's still the Ron Robinson curated vision and eye but maybe a one off rather than a line of items? 
For now, but to be honest I have not focused on how we are going to do that. It is just as hard to unwind as it was to start the business. There will be RonRobinson.com and you can get some of your favorite things from Kilian perfume or the cool ice-cream scoops or a floating light but some of your favorites won't be there. 
I can't think of much in the apparel world that we are going to carry. If I find a cool leather jacket, that might be there. But I'm not going to carry a collection.
Is this why you wanted to have this round-table discussion at the LA Mart / The Reef this week? 
I've been going there for years and years. They currently have a lot of places where I go for home design items. There has been a transition – the California Apparel Mart has been reducing showrooms and the LA Mart is increasing showrooms. 
Karen Meena [vice-president of buying] and my wife Stacy [vice-president of operations] are really responsible for a lot of what we do. Yes, I'm the director and it's my name on the door, but they do a great deal and I want to represent them as well. 
I wanted them to invite students from FIDM [Fashion Institute of Design and Merchandising] because they want to know how we did this. And, how can I tell you that this is a good thing to do? 
My goal at this point in my life is to share the information and pay it forward as best I can.

What is some of the advice that you are giving to younger people going into retail? 
Number one is to identify your customer. Whatever you do, it has to be fun and make it so that you enjoy it. At the same time, if you're a retailer or making something and you think it should only be shaped a certain way, you may lose. You might have to adjust that shape or change a bit of what you're doing. You have to have some flexibility. 
At this time of your life, do you think of what you would have done differently? 
I've done a lot of things. I think about that answer because I've made mistakes, we all do. Those have been learning experiences. But I'm so pleased with so many things I've done. Over all I would have been bolder.

What do you mean by bolder? In what way? 
There is a boldness to putting yourself out there. Asking for something beyond what might be available. Bold in the way of speaking about who you are. I might have been a bit hesitant to talk about what we do. I never talked about what I was responsible for or what I brought first [to the marketplace.] I just liked doing what I did and figured people would recognize it. But in this world, they don't.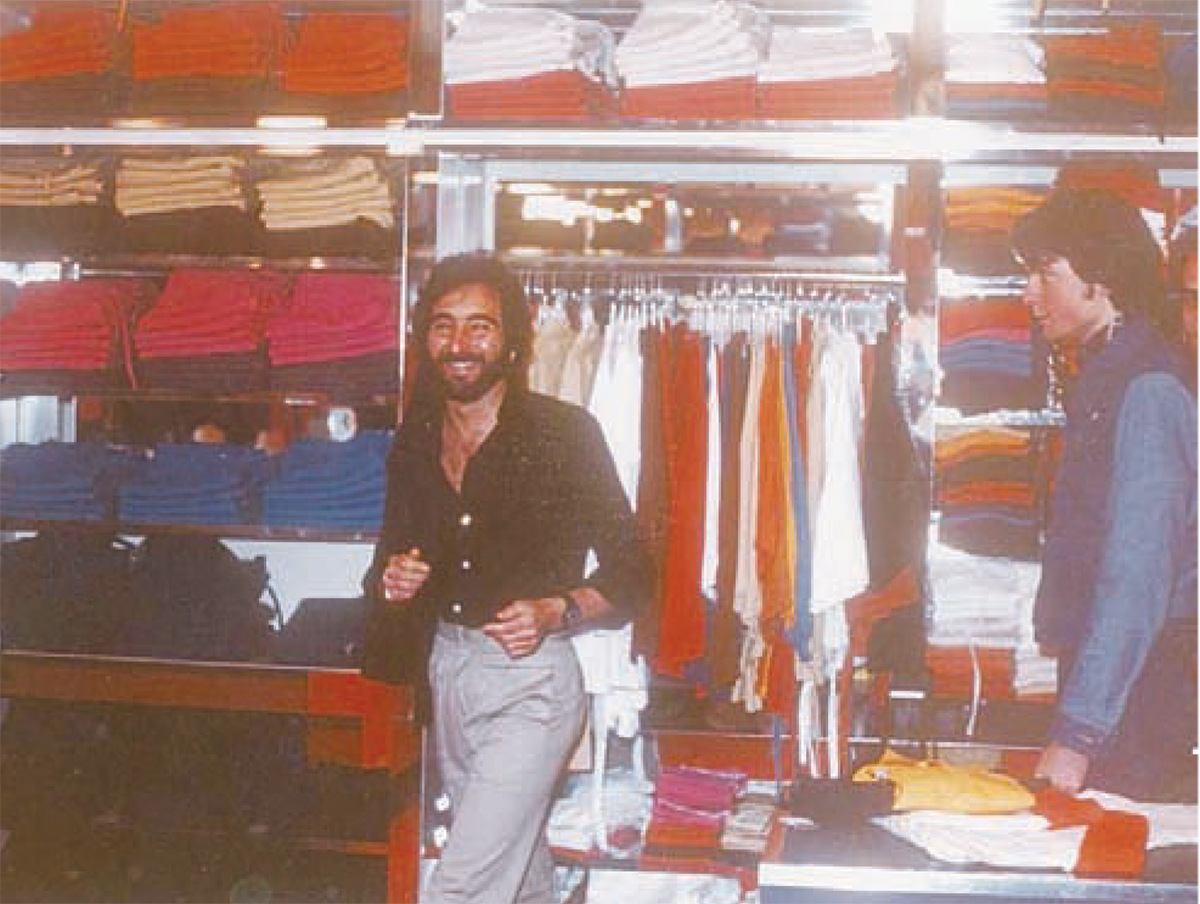 Can you give us an example? 
We never bought anything that was tested on animals. It always has to be environmentally safe. This was 35 years ago. But my assumption was that people would just know that even if I was not outspoken about it. 
Then this other company comes out from the UK and their headline was 'we do not test on animals.' They did it so hard that it seemed as though others did test on animals. The customers would start asking. 
Well you are you going out with a bang now. 
We are planning in early 2020 that we will say farewell to retail in L.A. as brick and mortar stores. We are not having a sale. We are not doing this because we are bankrupt or lost our lease. As a matter of fact, we are about to have some of the biggest collaborations ever in many years.
Tell us about some of your farewell collaborations? 
Starting Nov. 11, we are having a collaboration with Snapchat. They are launching fashion eyewear called Spectacles 3. They selected five stories in the world to be part of this launch. You can try on the glasses and try the designers all at the same time in London, Dubai, Osaka and here.
We are also bringing in signed limited-edition books signed by Patti Smith and Lyn Goldsmith. Then we are bringing in pictures of the McCartney family photos. Polaroids taken by Linda McCartney, signed by Paul McCartney. 
Missoni contacted us again to reinvigorate the [current] program. I went to Milan and met with Rosita Missoni who is so lovely and wonderful and after our meeting she invited me to lunch at her home. They are launching a new store in NY and Miami that we are getting them candles for. The vessel jar that we make is hand-decorated and we only make 3 out of 20. 17 are destroyed. That's what we have to do to get them right.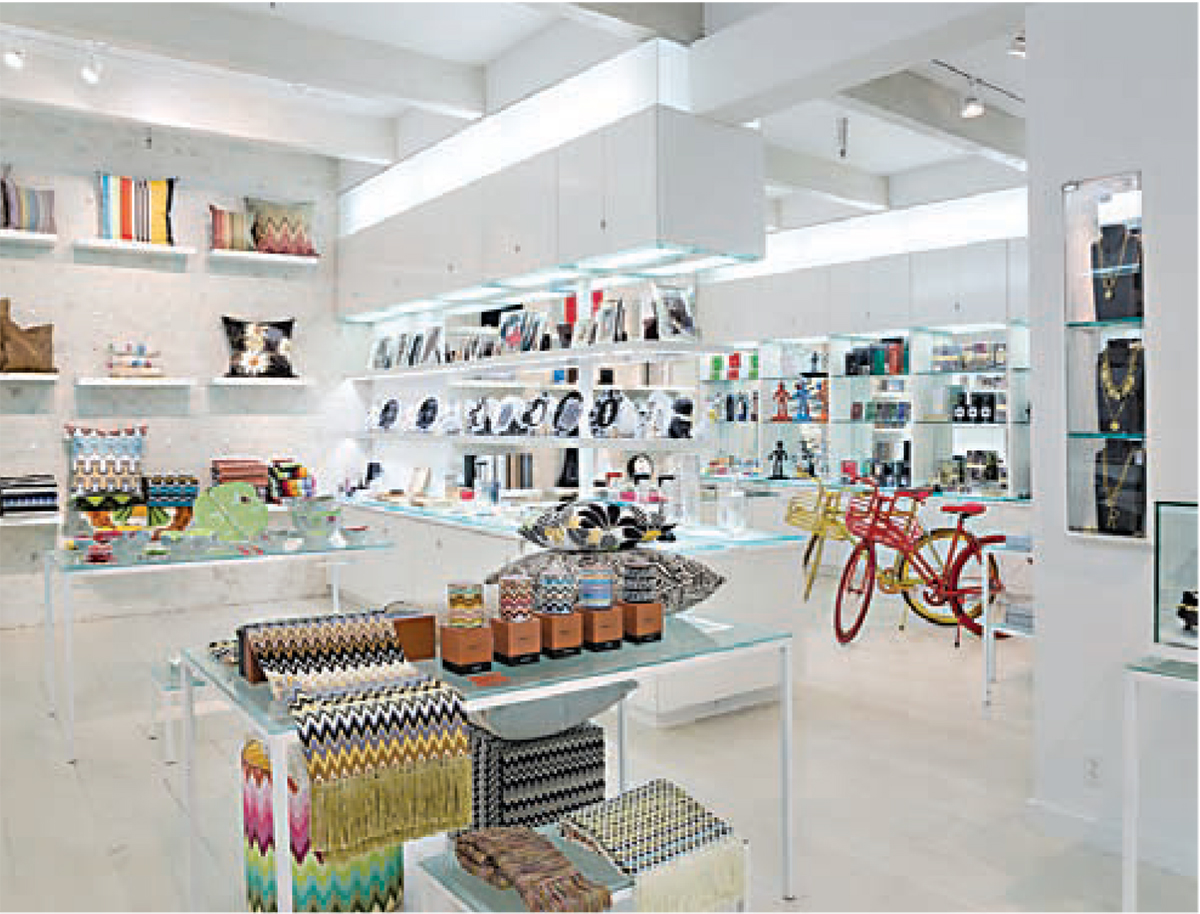 You are always so active, do you think you will get bored? 
I recently had my 70th birthday party, but I feel like I'm 24 yet how can I sign up for another five or 10-year lease at 75 and say I'm still interested? 
What kills me the most is I'm leaving a facility that is so beautiful and I love it. That's part of what I have to do to be honest. And I'm leaving beautiful people, but we will have get-togethers. Those are the hard parts. 
I'm never going to use the word closing or retiring. I'm still going to have the Apothia, and my website, but I'm changing my life. This is about a personal lifestyle. Of course, I want to make more money, who doesn't? The focus is about doing something I want to do because I can. I want more family time. This is my exit strategy and I want to do it so it's remembered in a positive way. I didn't do this on the fly, but, "I did it my way" to quote Frank Sinatra.

Tell us about the final party? 
We are going to have a holiday celebration to say thank you for being a part of our journey. We are calling the event 'A Happy Ending.' So, come and have a happy ending with us. I hope you all remember it and had a good time. 
What are some of your favorite Beverly Hills Memories? 
We love Maestro's – Stacy loves the food it's always great. 
We like Avra. We can't afford it, but we really love it! We can only do it once a year. We started eating at the one in New York. And we joke: did you bring enough money? 
We love an easy casual place that we can enjoy like the top of Barney's at Fred's. It was beautiful just before sunset and we sat outside on the patio. Stacy had grilled salmon and I had an omelet, it was just delicious. The people there could not have been nicer or more accommodating and that makes the difference. We need more people that are good, nice and kind.