Never before has there been a female warrior philanthropist who has done more for our Los Angeles community than Wallis Annenberg. She is unequalled in her quest to face society's challenges head on, create models, or rebrand old models,
for accessibility and positive change.
Proud of the history of her namesake, established by her grandfather, Moses, a newspaper salesman who bought the Daily Racing Form and the Philadelphia Inquirer, Wallis, from a young age, watched her father, Walter, take over the family business and grow the company into a media empire. Albeit one of privilege, Wallis's childhood in Philadelphia and Washington D.C. was not without struggles (her parents divorced when she was 10 years old, and her only sibling, her brother Roger, committed suicide at age 22 while on leave from Harvard University). This may have helped to mold her empathetic approach to life.
In the early 1970's Wallis, along with her four children, moved to Los Angeles as her physician husband accepted a position at UCLA Medical Center. The marriage ended in divorce in 1975. That is when Wallis moved her children into a 22-room, Wallace Neff home on Ridgedale Drive in Beverly Hills where she raised them through adulthood.
In 1988 Walter Annenberg sold his Triangle Publications to Rupert Murdoch for a reported $3 billion dollars and created the Annenberg Foundation with one-third of the proceeds. Over time and under his leadership, the Foundation created and funded primarily educational institutions such as the Annenberg School for Communication at the University of Pennsylvania and the USC Annenberg School for Communication and Journalism in Los Angeles, as well as providing major gifts to support the arts, presidential libraries, hospitals, orchestras, and museums. Years later, in 2009, as Walter's only surviving child, and an active, passionate participant, Wallis became Chairman of the Foundation.
Wallis learned the importance of philanthropy from her father, as well as great judgment when it comes to people. Innately she is also a woman of strength, a woman with her own "Style." So, when she was given the reins, after her father's and step mother's passing, Wallis sought not to ride it, but rather to build on it, her way.
As a trailblazer, she has provided accessibility, paths for all to enjoy life in ways never before imagined. By transforming the five-acre, historical Marion Davies beachfront property in Santa Monica, the public can enjoy a private, well cared for, easily accessible beach day at the Annenberg Community Beach House. Wallis created the first universally accessible treehouse in Torrance, which is the national prototype. As a devoted pet owner, Wallis, wanting to enhance the bond between people and their companion pets, created PetSpace which provides accessibility and interactive study, as well as support for adoptable pets. She also spearheaded Proposition 12, the Prevention of Cruelty to Farm Animals Act, in the state's general election in November of 2018, easily winning the measure.
The recently-opened Wallis House is a project of Aviva, a grantee of Wallis Annenberg and the Annenberg Foundation. The facillity provides transformative bridge housing for single mothers, their children and their pets. In 2018 the Wallis Annenberg Soccer Stadium for women and men opened at UCLA. And of course, Wallis's desire to support the arts is seen through the Wallis Annenberg Center for the Performing Arts in Beverly Hills. In providing the Annenberg Space for Photography in Century City, Wallis enables the community to be exposed to art, history and experiences captured through the lens, otherwise not seen. These are just a few of the many changes to our Los Angeles community Wallis directed in her quest to support social injustices, female empowerment, and an overall better quality of life for all.
With the population living longer, Wallis recognized the need for a center in Los Angeles for the aging, "so older Americans can keep learning, growing and giving back," she says. Of the new Rem Koolhaas-designed community center, the Wallis Annenberg Center for Purposeful Aging, Senior Rabbi Steve Leder of Wilshire Boulevard Temple explains, "It is her genius to locate it in the City's newest and arguably one of the most important modern masterpieces in Los Angeles. Her intention is to rebrand in people's minds what it means to grow older in this country."
Most would agree that all of Wallis's transformative contributions emanate from her compassion, innovation, and insightfulness. It's a "Style" all her own. When Wallis's father passed, the Foundation reported it had given away over $2 billion to educational establishments and art institutions. Today the Foundation has distributed over $5 billion and has made more than 14,000 grants worldwide.
Wallis is smart, decisive, instinctual and knows how to leverage real change. Because of her commitment to build and strengthen our Beverly Hills and Los Angeles communities, and her desire to support "our" community newspaper, she granted us this special time.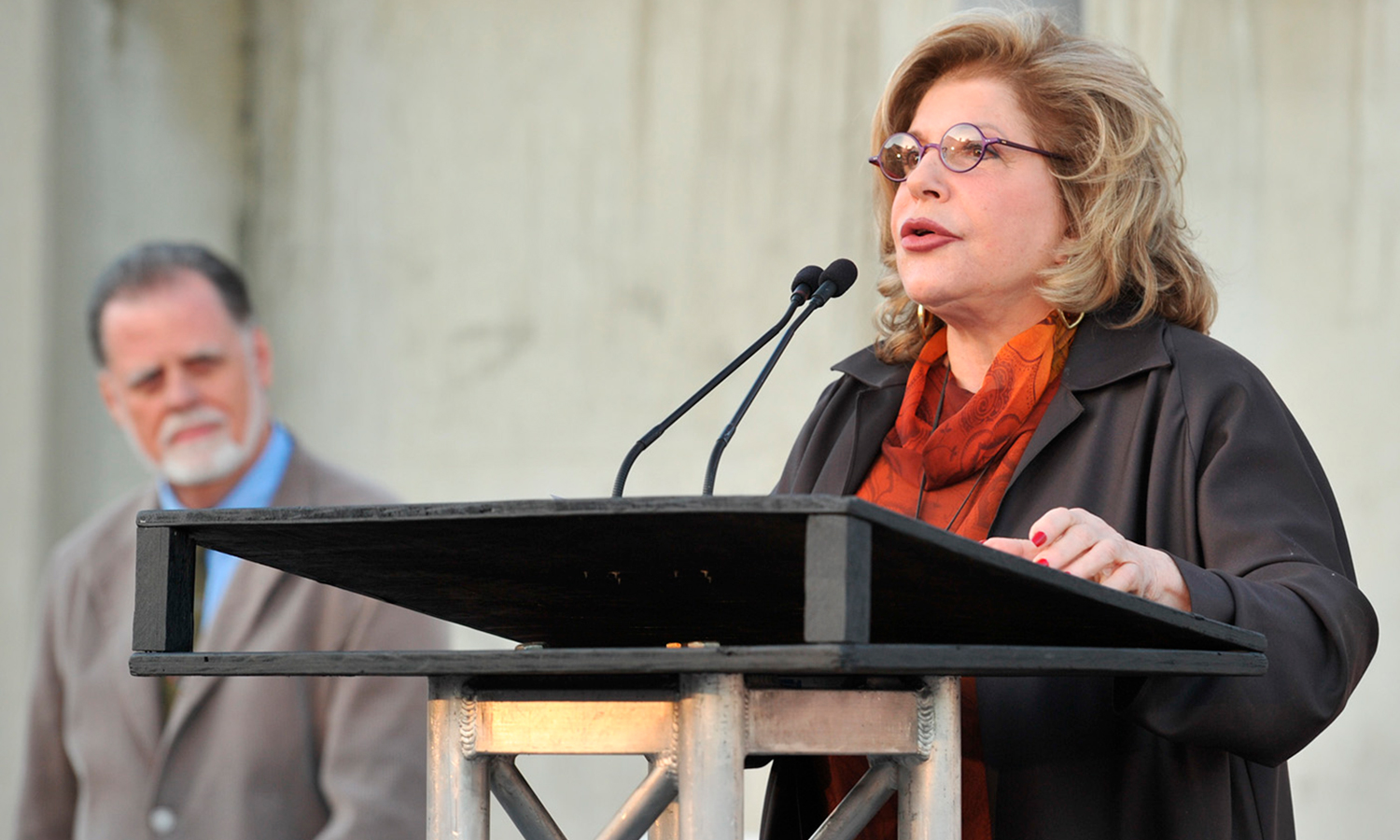 There is a plethora of philanthropic causes that you support, many of which help to transform people's lives. Can you provide insights as to what makes a potential project resonate with you?
Well, for starters, they transform my life too. It's a tired old cliché, "It's better to give than to receive." But these things become clichés because they're true.
Now, how do I choose projects to support? It starts with a deep connection to the cause. I have to give from my heart, first and foremost. Which is why I've been focused on issues like women's empowerment, engaging people in the visual and performing arts, strengthening the human-animal bond. Things that really matter to me.
Beyond that, I try very hard to not simply throw money at problems, no matter how worthy they are. Even for a foundation as large as Annenberg, that would never make a dent in the problem. Think about an issue as sprawling as girls' education in the developing world, or animal welfare. No foundation could write a big enough check. You couldn't squeeze enough zeros on it!
So at Annenberg, we do something different: we invest in innovators. Rule-breakers. People who are creating brand new models for change. That way, their example can be copied, and leveraged, creating change on a scale no philanthropist could ever afford. That's our approach, and I'm really proud of what we've been able to achieve.
As a visionary and an innovator, how has this process evolved over the years?
If I look back at my philanthropy, the greatest evolution may be this: We started out supporting new models for change, as I mentioned. Over time, we've learned to create some of those models ourselves. Look at The Wallis, right in the heart of Beverly Hills. By creating a world-class center for the performing arts, we preserved and restored the old Post Office – a real part of Beverly Hills history. We established a new venue for great performances and productions. And we found a way to engage the whole community – to enable them to actually practice the arts. I think, if I may be so bold, that it redefines what an arts center can be. We still support other people's ideas, in fact we do it every day. But now we're a little less afraid to come up with them ourselves.
Our community is very thankful that you created the Wallis Annenberg Center for the Performing Arts as it has greatly impacted our City. Have your goals been met? Can you explain more about the Grow @ The Wallis and Grow @ Annenberg programs?
Some people believe the Declaration of Independence mentions "the pursuit of happiness" precisely because it can't be achieved because it's a goal we'll always be striving for. I feel the same way about our Foundation's goals. Women's equality. Economic opportunity. Engagement with the arts. These are journeys, not destinations. I don't think we'll ever meet them.
But we've done some wonderful things. My son Gregory created Grow @ Annenberg, and I'm incredibly proud of what he's done. It supports everything from health to education to humanitarian efforts around the world – again, not simply by writing checks, but by supporting new approaches, by helping them to grow. Grow @ The Wallis is, I think, what really distinguishes The Wallis from a typical performance space. The whole community is welcome there – not just as an audience, but as participants, as the stars themselves, if you will. For too many people, the arts are some dusty relic on a shelf, something that's totally irrelevant to everyday life. So we try to find ways to reach out and grab people. To say, the arts are about you, right here, right now. And it can be the fuel, the inspiration, for anything you want to do in your life. I know it has been in mine.
You spent your childhood in Philadelphia and in Washington D.C.  Is there a moment with your mother that you look back on, remembering fondly, or a lesson you learned from her you want to share?
My mother was a woman who taught by example. So much of the way I live my life comes from her, probably in ways I don't fully understand. For one thing, she was a private person who also had a public role, and had to balance the two, which she did with incredible dignity and grace and strength. And I took note of that. She showed me how you can live for yourself, and be very clear and strong about that, but also use the platform you have to help others, to get things done. You can have a public side without living as a celebrity, without
turning your life into a reality show. That's what she did, and that's what I try to do.
What is the best advice your father ever gave you as a young girl? What would he say to you if he was sitting with you right now and discussing your work with the Foundation?
If he were sitting here now, he'd probably say: make sure you don't do it the way I did. Do it your own way. And I think that's right. You have to be who you are, and do your work in the way you're comfortable doing it. I'm delighted that my children are so engaged with the Foundation too. But they find their own projects, their own ways to give –such as Gregory's work with Grow @ Annenberg.
We all know the line from Luke, "To whom much is given, much is expected." My father believed that; he lived it. He raised me to live it too. But there are a million ways to live it.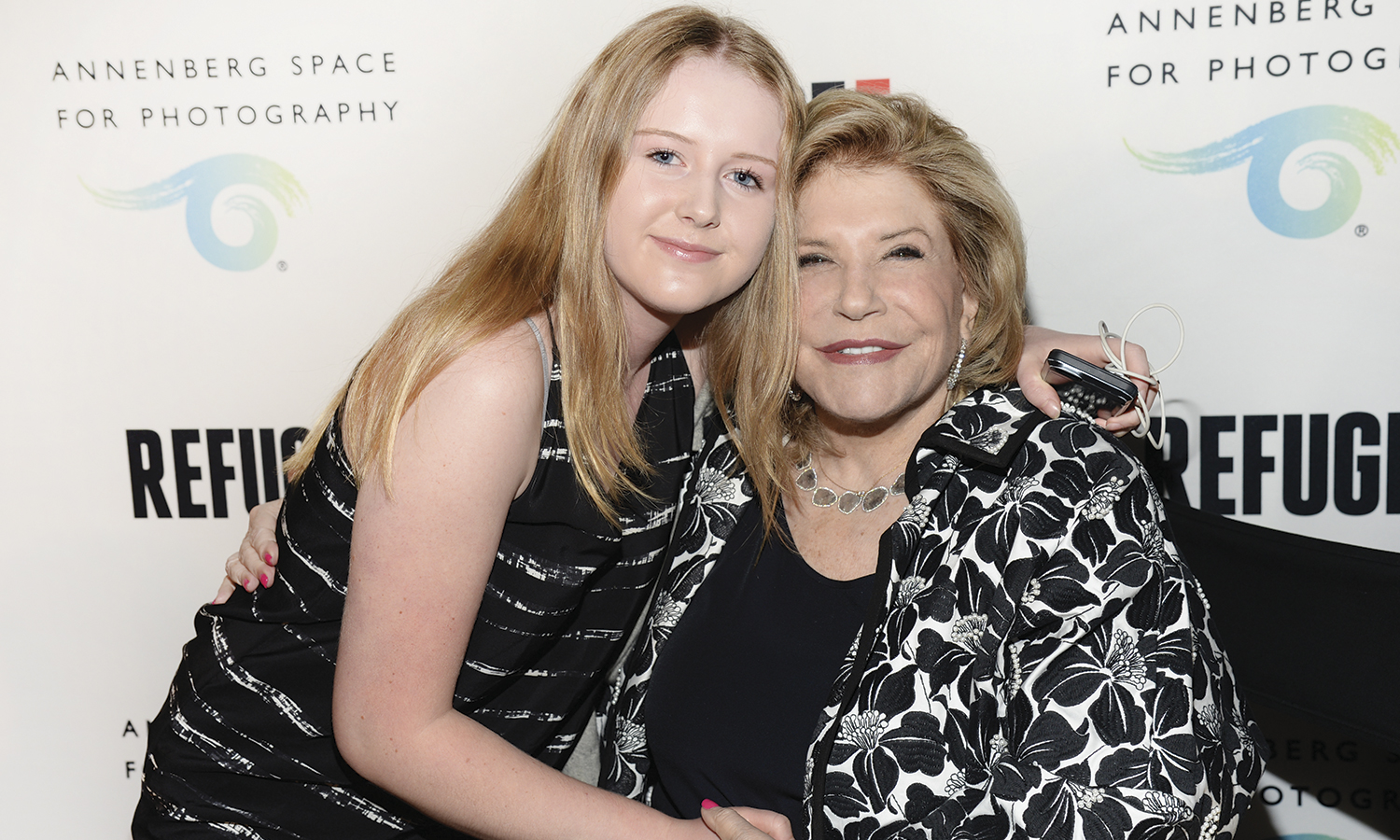 Other than immediate family members, what person or persons have had the most profound influence on your life?
There are so many I could mention. So I'm going to mention just one. His name is Leonard Aube, and alongside me he ran the Annenberg Foundation for 12 years before his passing in 2015. He helped me give over $2 billion to more than 2,500 nonprofits globally, and made an enormous difference on every issue you could name. He was the Lennon to my McCartney, the Gilbert to my Sullivan, the yin to my yang – the perfect philanthropic partner. But above all, he had a joy, an infectious excitement about helping people that made him totally unique. Just being in a room with him, you felt the world was going to get better, that very day. He was an extraordinary man. With a mischievous sense of humor too. We could use a lot more Leonard Aubes, I'll tell you that.
What is your favorite restaurant in Beverly Hills? Your favorite clothing designer? Your favorite hotel to stay in, or to dine in Beverly Hills, or in the surrounding areas? Do you have a favorite bakery or confectionery?
Those are hard questions for me to answer – not because I don't love a good cookie, or a beautiful dress, for that matter. But at this point, I really like to be at home with the people I love, and with my pups. Beverly Hills has the best in just about everything – from Spago, which is still terrific, to Nate 'n Al's, which the Azoffs wonderfully saved from oblivion, to Harry Winston's, where you could probably find a diamond the size of a suitcase. I love it all – but I get the greatest joy from the things you can't buy. Another cliché, I know, but for another one that just happens to be true.
What books are currently on your night table, or books that you have greatly enjoyed?
I have so many on my night table right now, I think I need another table. But here's one that I find delightful. It's a wonderful book of fictional letters by the actor Mary Louise Parker called "Dear Mr. You," which is about human relationships, really – with family, with friends, with random people on the street. The writing is very evocative and beautiful – and it's a really insightful book about the people we cherish and the ones we don't. I also found Susan Orlean's new bestseller, "The Library Book," to be surprising and moving and utterly riveting, and also a wonderful piece of local history, about the Central Library fire in 1986. It's quite a page-turner, which isn't always the case when you're writing about a public library!
You have four children and five grandchildren. Can you describe a perfect family day?
We like to be together, above all – to take a nice walk on the beach, to watch some sports, or maybe binge a great TV show. The simple pleasures, really. You won't find us hang-gliding or free soloing, or anything like that. A nice brunch and a stroll is much more our style.
Where do you go to do your best thinking?
I do my best thinking right by the ocean. Because the ocean reminds me that there's an eternity out there – and that we're lucky to play the tiniest part in it. It's humbling, and grounding, and I think that's a good state of mind when you're trying to think.
What is your biggest fear?
To paraphrase FDR, my biggest fear is not conquering my fears.  I see life as a journey toward being completely comfortable with who you are, and what you do. A journey toward oneself, really. And if you can truly be yourself, then what is there to fear?
People may be surprised to learn that you are a sports fan. Which sports and teams are your favorites to watch? Is this experience something you shared with your father?
I'm a very big sports fan, bigger than I care to admit sometimes. The outcome of a good football game can really affect my mood. And I know I'm not alone in that.
The Supreme Court Justice Earl Warren once said that he always turned to the sports page first – because it records people's accomplishments. Whereas the front page has nothing but man's failures. I agree with that. Sports is a realm of human exceptionalism. Of people who do the things we wish we could do. Plus it's just plain exciting to root for your team. Mine happens to be the Rams. It is something that I shared with my father – though I probably care about it more than he did.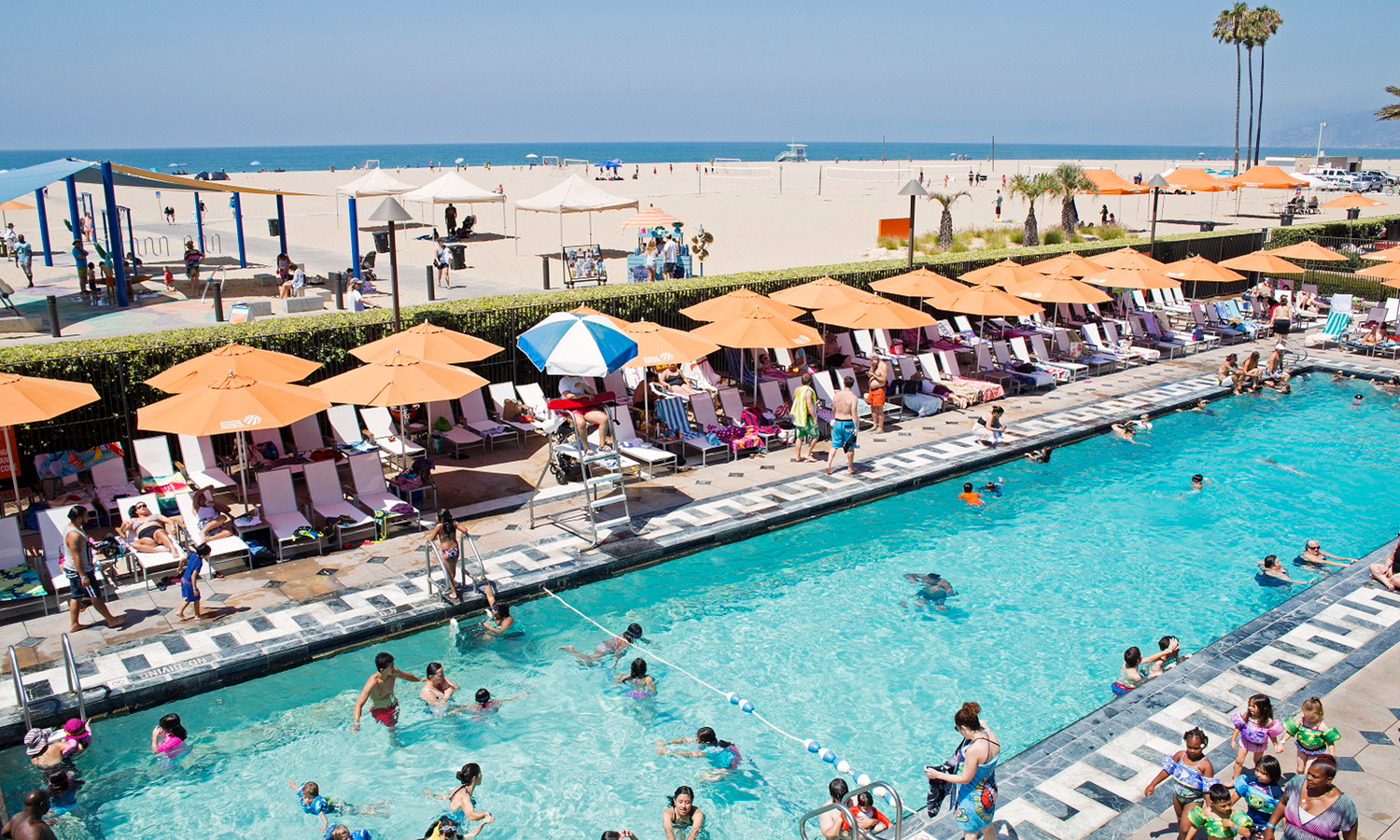 Photography, a passion of yours, is described as a moment in time, never to be replaced or redone Is there a moment in
your life you wished was photographed, so you could visit it again and again?
Probably seeing my children for the first time, meeting eyes with them. What's great about the best photography is that it takes you deep inside the emotion of a moment. It lets you see beneath what is happening. It's like a window into the soul. I can't even imagine how my eyes must have sparkled and shone on those honest-to-God birthdays.
It is clear that the bond between humans and their animals is very meaningful to you. We have seen this with PetSpace. Can you share why you are interested in this area, which resonates with so many of us?
The comedian Elayne Boosler had a great quote about this. She said: "If you're not covered in dog hair, your life is empty." I totally agree. I mean, how many humans in our lives stay wholly in the moment – no grudges, no guilt, just total acceptance of who we are, and only the purest emotion and instinct to guide them? I've been an animal lover all my life, it's that simple. I think it's worth the cost of a lint brush, a million times over, to have all that joy and love and comfort. And I want to share it with others too.
Of all the things you have accomplished, and continue to pursue, what are the projects that are most meaningful to you?
So many of them are. The Annenberg Space for Photography. The Wallis. The PetSpace. AltaSea. The work we do to help other non-profits succeed. I could go on and on. But I can wrap a little ribbon around it, in this way. For many years, L.A. had been seen as a second-class city. In the arts, in higher education, in civic spirit, in every way really. And I understand why. Some people have a hard time believing you can find real grit and substance in the town that produced "Beverly Hills 90210." But the truth is, L.A. is as diverse, as creative, as driven, as dynamic a city as you will find on this earth. I'm proud that so many of my efforts – at USC, at The Wallis, at LACMA, in areas as wide-ranging as marine biology and sustainability and international diplomacy – have helped to improve that image, to show that LA has always been a force to be reckoned with.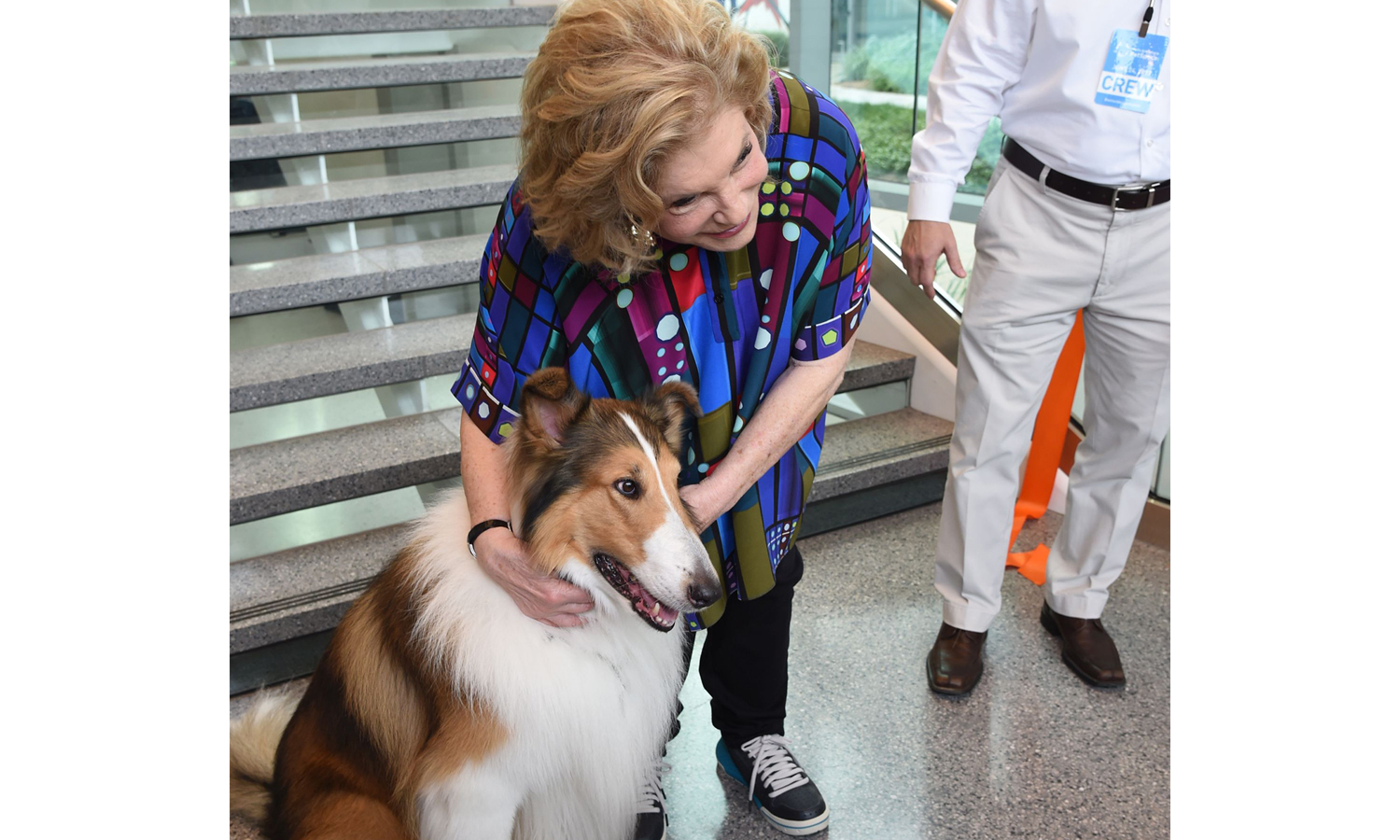 As a visionary, what are your philanthropic goals or dreams for the future?
I've been so incredibly lucky with my philanthropy, with the things I've been able to achieve, with a lot of help of course. It's enough for three lifetimes, really. So my only goal – and I'd say it's quite an ambitious one – is to keep it up.
From one Philadelphia born woman to another, who chose home to be here in Los Angeles, similarly drawn in through UCLA, thank you for giving me the honor of this interview.
Your wealth of knowledge, life experience, ingenuity, generosity, and unwavering desire to help humanity is awe-inspiring, and a testament to the extraordinary lady you are. For all of us whose lives you've changed for the better, for all of the animals who can't speak the words, and for all of us who are learning from you how to create positive change… we say thank you.
With admiration and appreciation,
Lisa Bloch