Once upon a time in Cabo, there were tacky all-inclusive hotels and only a trio high-end options to choose from: Las Ventanas, Esperanza, and One & Only Palmilla were the holy trinity of luxury resorts. 
Now it seems every high-end brand from Waldorf Astoria to the Montage has opened along the corridor with Nobu in the North, Viceroy in the South, and Four Seasons to the East. 
With all of this new development and construction, the corridor is getting crowded. In 2019 alone, the destination will have seen 10 new hotel openings or expansions and anticipates another seven in 2020. It's no surprise that international arrivals from private jets are up 17 percent. But with big-name brands branching out to more remote locations, there is plenty of room for all and hotel occupancy is up to 87.8 percent – a steady climb from previous years. To support this huge demand, Los Cabos has dramatically increased the air connectivity from Los Angeles which now represents almost 50 percent of all air routes connecting L.A. with Los Cabos in just a few hours. 
Rodrigo Esponda, Managing Director of Los Cabos Tourism Board, who just opened a new trade office in Century City to keep up with the growing demand, spoke to the Courier about why Los Cabos is a premier luxury travel destination in Mexico. "Los Cabos is the fastest growing tourist destination in Mexico with more than three million tourists visiting every year (40 percent from California). It's no secret why this number keeps growing year after year. The destination offers a clear differentiation in value versus other locations in terms of experiences, attractions and beautiful geography. And, whether a traveler is interested in a trip focused on nature, adventure, romance, sports, cuisine, complete relaxation or a mix of everything in between, they can find the right trip for them here." 
Real estate purveyors have shown their belief in the value and growth of the destination as well with investment in commercial development from hotels to villas and office buildings. Here are a few highlights and what not to miss when planning your next visit, upcoming holiday vacation or potential purchase. 
The Corridor 
Located in the Twin Dolphin master community, along with a golf club, Montage Residences, and Maravilla, The Montage is an exceptional new addition to the well-traveled corridor section that connects the towns of Cabo San Lucas to San Jose del Cabo. 
The verdant grounds hold 250 plant species and walkways leading to several main swim-up bar laden pools and the beach area. One of the main perks here is you can actually go into the water and the small bay in front of the property is set up for water sports and snorkeling. Yes, there are a few small boats that will cruise past but the property is blue flag certified so no vendors are allowed to approach you on the beach. 
While there is a public area but guests of the Montage have private cabanas and lounge chairs with full-service drinks, food and even suntan lotion, and a section of ping-pong and other games. There is even a carpet set up to walk down to the shore so you won't burn your feet or get sandy after a dip in the water. They think of everything and the service is exceptional. 
When you're feeling peckish, Marea is an all-day restaurant with an ocean view or you can head to the main lobby area to Mezcal where they specialize in the local spirit and tasting menus. If you really love mezcal, be sure to leave time to visit the 40,000 square foot spa for a "mezcal renewal massage" where essential oils mixed with the liquor are used, followed by a drink of the same.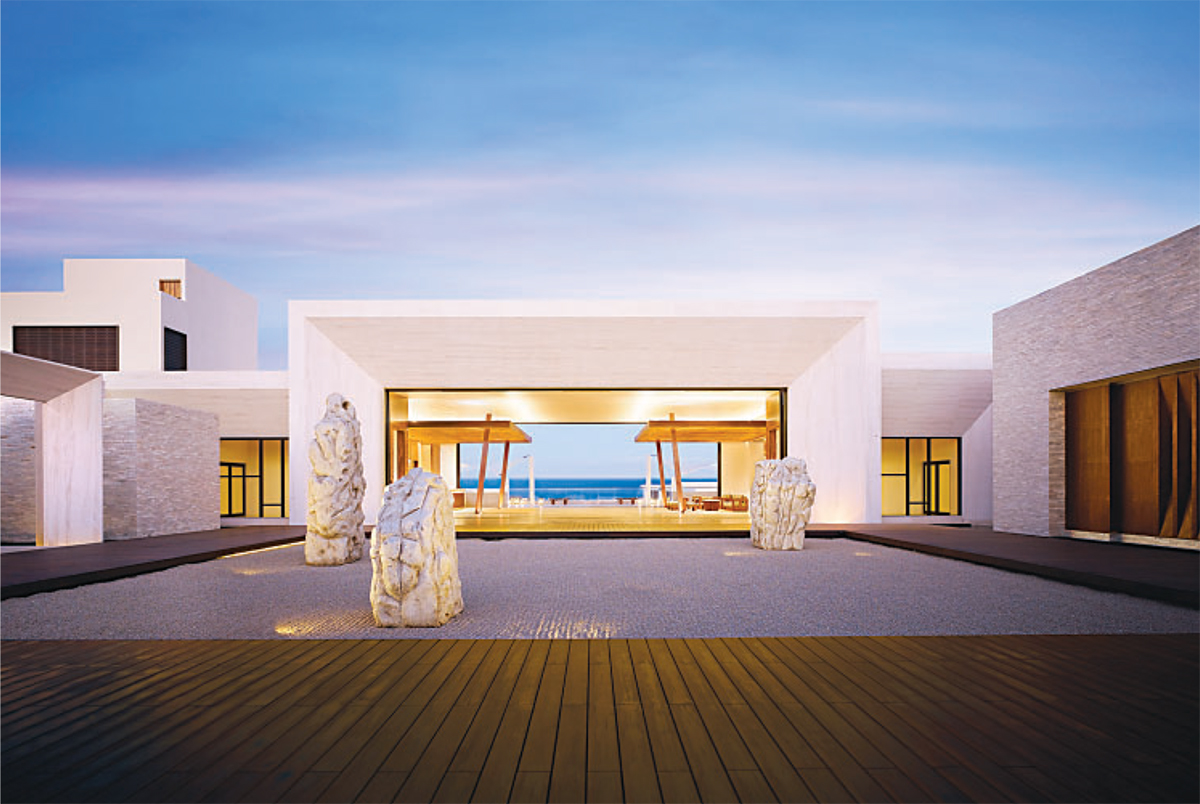 North of Cabo San Lucas 
Nobu – The eponymous brand from the world's most famous Japanese chef, has also headed south of the border. The minimalist, spacious and austere resort is located about 30 minutes north of the main town and about 50 minutes from the airport. If you want to play golf and chill by one of the three main pools with a sake cocktail, this is your spot. Naturally, you can dine on prime sushi and even some specialty items with a Latin flair created just for this location such as the short rib mole miso or crunchy lobster tacos. 
The Zen, Miyabi, Sake, and Nobu Suites all come with butler service who can help you book breakfast at Malibu Farm, and all the suites include a wooden Japanese soaking tub and shower room. For VIPs, the bar cart will knock on your door right before sunset to whip up your favorite drink on the house. 
According to Trevor Horwell, Chief Executive Officer Nobu Hospitality, "Our partners at RCD Hotels are very important to us and the decision to go into Cabo was based on our relationship as well having a successful presence in Mexico where we have had two restaurants for over ten years. Cabo is also a prime visitors' market from the west coast U.S. where we have several restaurants and a hotel presence and many of our customers travel frequently to the region so it naturally makes sense for us to be there." 
You won't be completely alone up in this neck of the woods as The Hard Rock Hotel has also opened an all-inclusive branch right next door. But they should really consider opening up even part of the grounds to hotel neighbors, especially if there is a concert in town. Rounding out the offerings, Quivira residences is also nearby with a world- class Jack Nicklaus golf course dubbed the "Pebble Beach" of Cabo. By 2021, the St. Regis will also be adding a hotel and residences to the mix. 
San Jose del Cabo 
Zadún, a Ritz-Carlton Reserve has been swiftly inducted to the discerning Virtuoso portfolio. Situated on the coastal sanctuary of Puerto Los Cabos in San Jose del Cabo, with panoramic Sea of Cortez views, the ground encompasses 87 guest rooms, 28 suites, and 42 villas. The two-story beachfront Grand Reserve Villa, at almost 6,000 square feet, will offer two bedrooms, a kitchen, private pools, outdoor shower, and a butler. 
The property is surrounded by the 27-hole Puerto Los Cabos Golf Course, featuring three courses by legends Greg Norman and Jack Nicklaus. Other draws include the spa, with a modern interpretation of a traditional Mexican sweat lodge that aims to cleanse your body, mind, and spirit, and a sound room will offer therapy that resonates through the flooring to facilitate deep meditation.
And, most importantly, there is a Jean- Michel Cousteau's Ambassadors of the Environment program, with expert naturalists providing educational activities for all ages focusing on the sustainability of the region's landscape and culture. 
Concepted by Mexico-based architect, Miguel Angel Aragonés, the 194-room Viceroy, also new to this part of town, offers a beachfront pool and bar as part of five on-property dining venues- including the iconic "nest-like" restaurant Nido, and a rooftop bar and restaurant, CieloMar. The ethereal white tones and modern furnishings the brand is synonymous with are alive and well in this region of Cabo.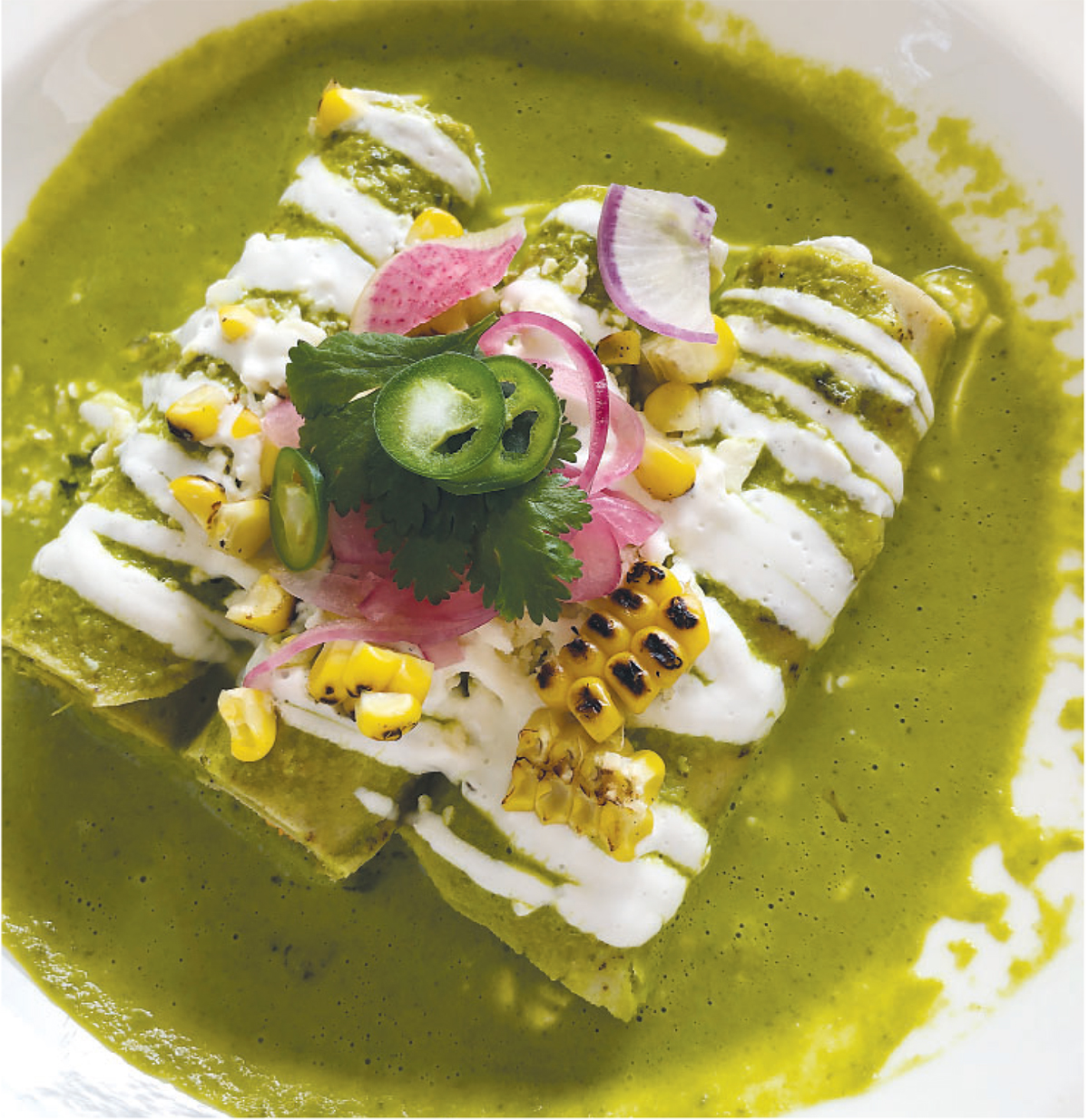 East of Cabo 
One of the most talked-about areas in Baja has been the East Cape and the brand new Four Seasons Costa Palmas which offers total seclusion spanning a two-mile stretch on the Sea of Cortez. This location is not for guests who want to party in Cabo, or shop in San Jose (they are both about one hour away), but for a complete emersion in the secluded 100-acre grounds with an organic farm. 
"I fell in love the first time I visited and I swam in the calm, warm Sea of Cortes," said Jason Grosfeld, CEO of Irongate, real estate, and development firm. "Where else can you find 2 miles of swimmable warm water and the opportunity to create today's version of an international resort? It just doesn't exist in North America. The natural attributes of the land and the sea drew me." 
You will be able to spend all day at the beach indulging in water sports near the marina before retreating to the Tata Harper spa with private villa-style rooms. At night, you'll want to pick out a fresh catch of the day at Milos restaurant specializing in a bounty of Greek-style seafood.
When the entire resort is completed, there will be a full residential development, golf course, and yacht club with Aman opening their first Mexican resort, Amanvari, in 2020. According to Gosfeld, "The setting and proximity gave us the platform to bring in the world's leading 5+ star hospitality brand, Four Seasons and Aman, and pair it with an international marina and an unmatched members-only beach and yacht club that will become the heartbeat of Costa Palmas for its members. Our vision is to create a more modern version of the master-planned resort. A resort that marries a refined aesthetic and modern design with a spirit of adventure that touches every person who visits or calls Costa Palmas home."