It's no secret that award-winning chefs from all walks of life have been setting up kitchens in Los Angeles for the past few years. While downtown got David Chang first, and Beverly Hills got Jean-Georges Vongerichten, Santa Monica is the latest recipient of the award-winning culinary talents from Gabriella Cámara of Mexico City. In addition, some of L.A.'s favorite local talents are also opening or reopening out by the sea. 
CALABRA AND ONDA AT THE PROPER HOTEL 
The Proper hotel designed by Kelly Wearstler continues its culinary roll-out that started with Palma lobby lounge and a rooftop Mediterranean stunner that is packed nightly for mezze with grilled laffa bread and sunset cocktail views. While both are certainly a draw to the area, the ground floor restaurant, Onda by local favorite Jessica Koslow of Sqril and Gabriela Cámara from Contramar in 
Mexico City was the most highly anticipated opening of the year. "We are breaking down borders," says Koslow about the unusual pairings. To that end, expect an al pastor turkey quesadilla stuffed with mushrooms, crispy pig ear salad and "fish hiding in kelp" constructed like a fritto misto with corn masa-battered anchovies.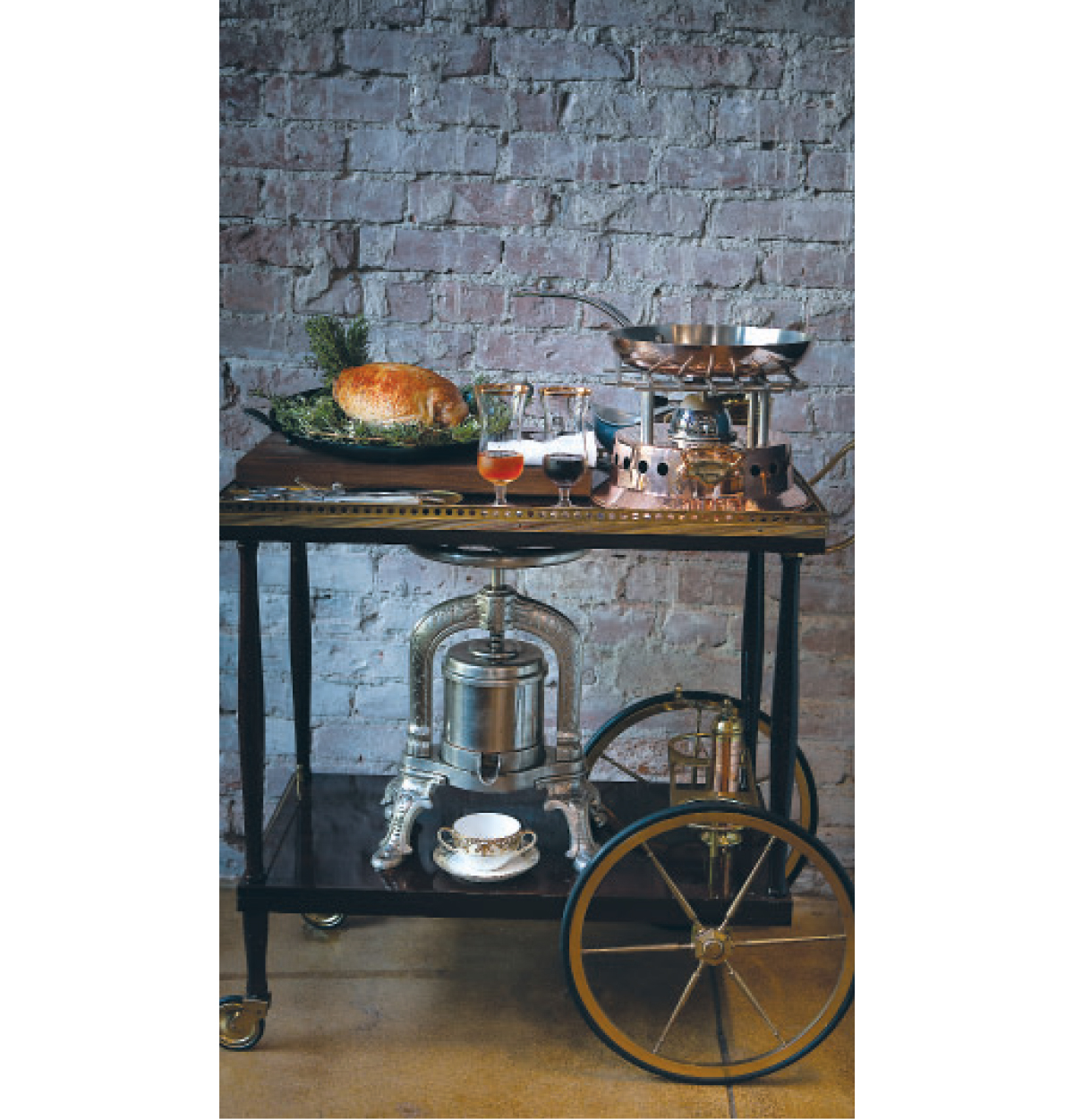 PASJOLI 
James Beard and Michelin-Award-Winning chef David Beran is a veteran of Alinea in Chicago and upscale 18-seat Dialog in the unlikely promenade food court location. His latest feat was opening a stunning French restaurant on Main Street that will save you a trip to Paris. While this spot is considerably less expensive than his previous tasting menus, Beran is still full of surprises. The most talked-about dish of the year has been the tableside pressed duck ($150 for two) using a method that originated in the 1800s. We won't spoil the surprise but this process was created to showcase the freshness of the birds after the hunt while savoring all the juices – and is not for the faint of heart. The rich meal comes with Gruyère gratin potatoes that marry well with the sliced duck breast, red-wine based sauce and confit salad (made from the legs). 
FIA 
The talents of Michelin-starred Executive Chef Brendan Collins (who was behind the stove at the former Wilshire space) are back and paired with the 'Godfather of Cocktails,' Vincenzo Marianella. The signature 7-day beef shank remains on the menu but other standouts include Mary's organic parmesan chicken or grilled corn with truffled mascarpone. The patio is a great spot for a weekend brunch or a romantic candlelit dinner. 
BIRDIE G'S 
Jeremy Fox of Rustic Canyon Group has opened his latest spot near the Bergamot Station entrance and it couldn't be more of a welcome addition to the warehouse-size art galleries. The American family-style menu ranges from Texas toast with chicken liver to matzo ball soup, noodle kugel, corned brisket, and larger format blue plate nightly specials.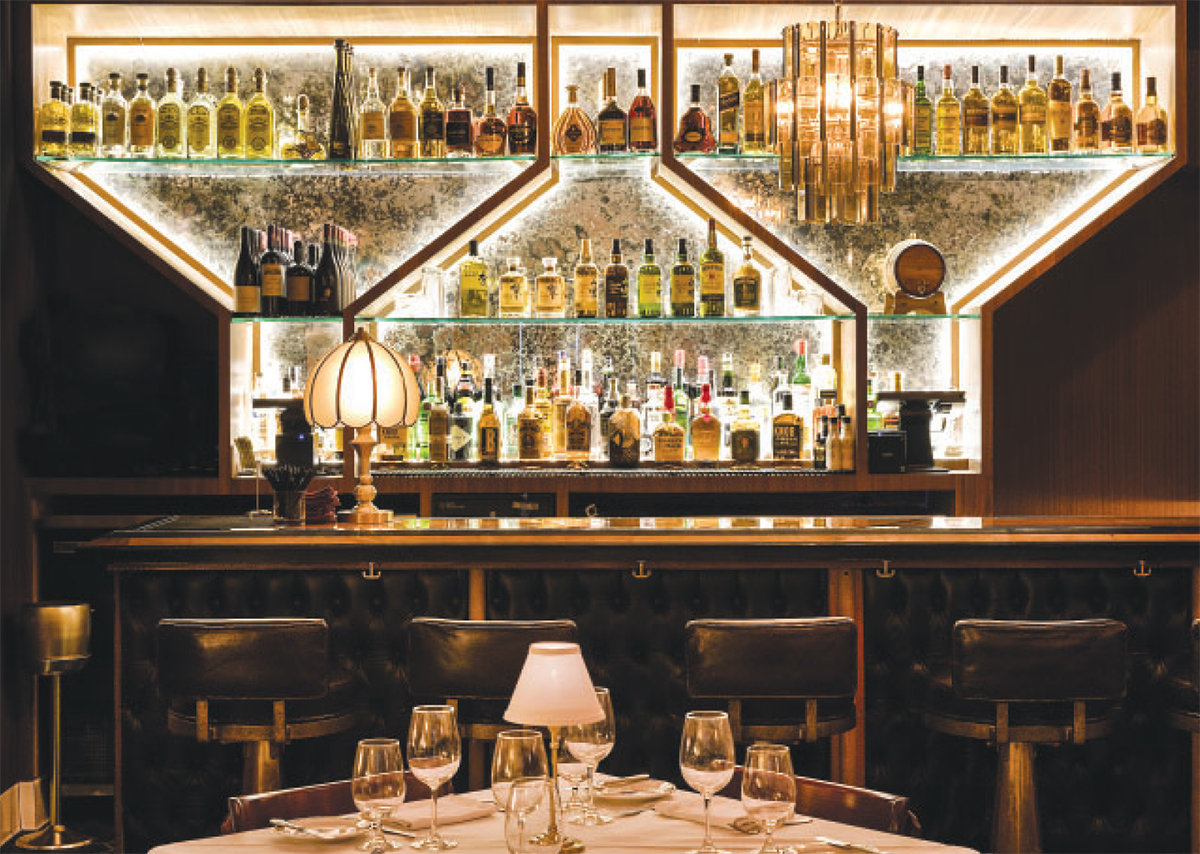 MASON 
The h.wood Group of West Hollywood hotspots The Nice Guy and Delilah, to name a few, have opened a chic little supper club in the canyon. The space is romantic from the tiny front bar to the private back room with an air of secrecy. Order "Lew's chili" which is a riff on the classic Chasen's version, pigs-in-a-blanket with wagyu hot dogs, and a "3 martini lunch" cocktail for a throw-back meal worthy of the Rat Pack era. If you order a steak, consult manager and wine director Alexander Weil, who worked at Bouchon in Beverly Hills. Christian Navarro at Wally's taught him when perusing a new list that "you can't go wrong with Central Valley or Justin Wines." 
Coming Soon: 
SOCALO 
Beloved celebrity duo Susan Feniger and Mary Sue Milliken (aka The Two Hot Tamales) are back after closing Border Gill on 4th street a few years ago. They moved into a corner building on Santa Monica Boulevard. and 20th that was formerly occupied by an all- day diner owned by the late-great chef Joe Miller. On this hallowed ground, expect to see their classic south of the border dishes return with a few new twists. 
Also coming soon, Michelin-starred chef Josiah Citron's revamp of beloved fine-dining venue Melisse, to a more casual and approachable menu with a new bar. Until then, try his retro project with Hans Rockenwagner, Dear John in Culver City, for steaks, spaghetti with clams and tableside Caesar salad for two. 
CLIFF DIVER, MALIBU 
If you are captivated by the salty air and a coastal drive over the long weekend, head to the recently opened Mexican-seafood spot Cliffdiver on PCH. Here you will find fresh ceviche and octopus tostadas along with a top-shelf mezcal Negroni in a warm and cozy hacienda environment.