It might be the most wonderful time of the year but it's also the most indulgent. Beverly Hills hotels and restaurant staples have taken notice and recently added these over-the-top dishes and drinks to their regular menus. Some will become permanent fixtures while others are only seasonal secrets or off-menu items. So take advantage of this local bounty while you can. 
$100 Eggs Brunch at Montage 
The Summer of Ludo and Gilles might be long-gone but Gilles remains as the chef on the main ground-floor dining room at the Montage. On your next weekend visit take the elevator up to the 9th floor to The Rooftop Grill. Not only will you have an amazing alfresco view of the Beverly Hills and the city, but they now feature a fantastic brunch on Saturday and Sunday. 
Amid the waffles, chopped salad, and impossible vegan burger, they also have a special $100 Eggs Benjamin. This is a take on a tried and true classic, Eggs Benedict, but with a decadent twist of two Veuve Champagne poached eggs with butter-poached lobster, topped with caviar, all perched atop parmesan potato hash rounds. The perfect pairing is, of course, a Veuve Clicquot mimosa. Or, add a fresh press berry juice, chia fresca or charcoal lemonade to shake up the classic brunch cocktail.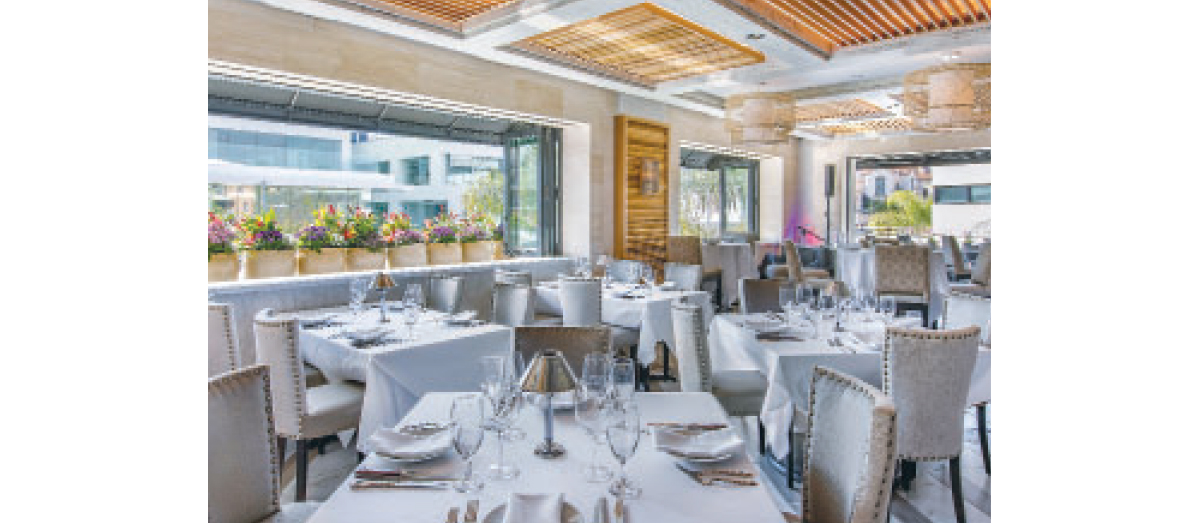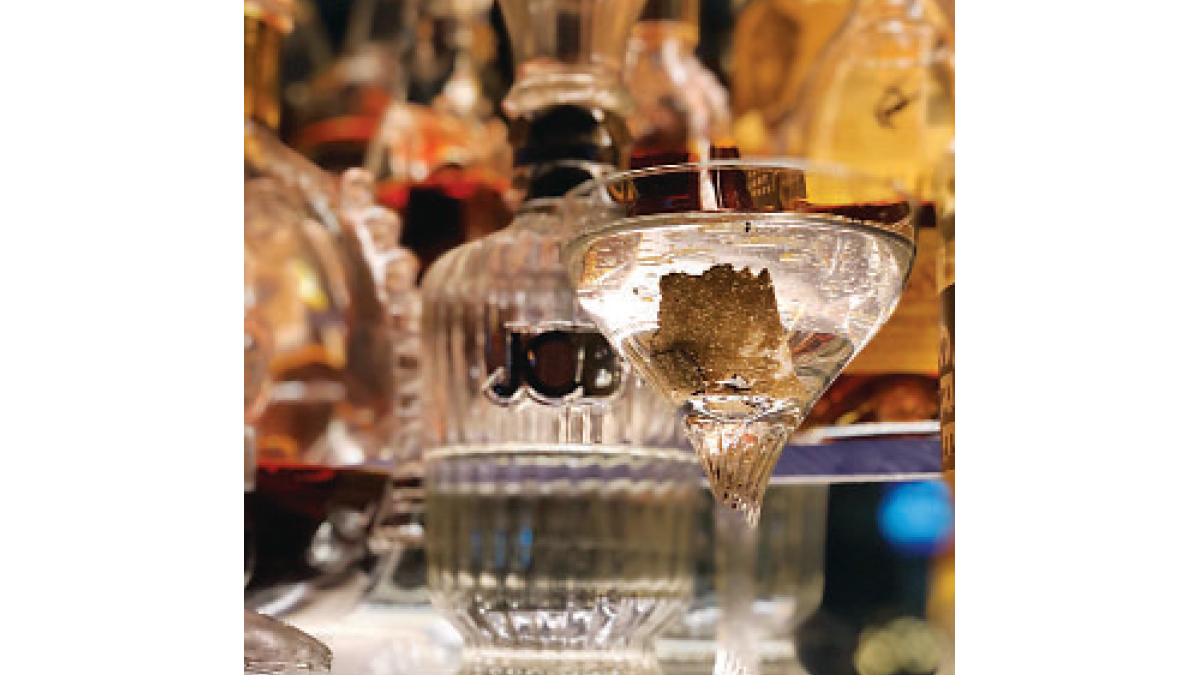 Truffle & Caviar Martini at Mastro's Penthouse 
Mastro's is known for great steaks spanning over the two-floor restaurant and bar-lounge with plenty of wine bottles lining the private rooms. They now have an exclusive third floor accessible by a separate outside elevator. What you will find in this cream-colored modern oasis is another private space, aptly called the Canon Room, overlooking the famous shops and Montage hotel. Here you can have an Oscar viewing party on the large screen and also take advantage of the outdoor patio space. There is also a main dining floor with a small corner bar and a live piano player. 
A few menu items are also exclusive to this top floor including the $50 shaved black truffle and Petrossian caviar martini, "The Baller," made with gin by JBC of Napa fame. Other dishes include charred Spanish octopus, crispy duck, charred cauliflower carbonara, squid ink pasta, and a sizzling stone delivered to the table where you can cook Japanese A5 Wagyu beef to perfection.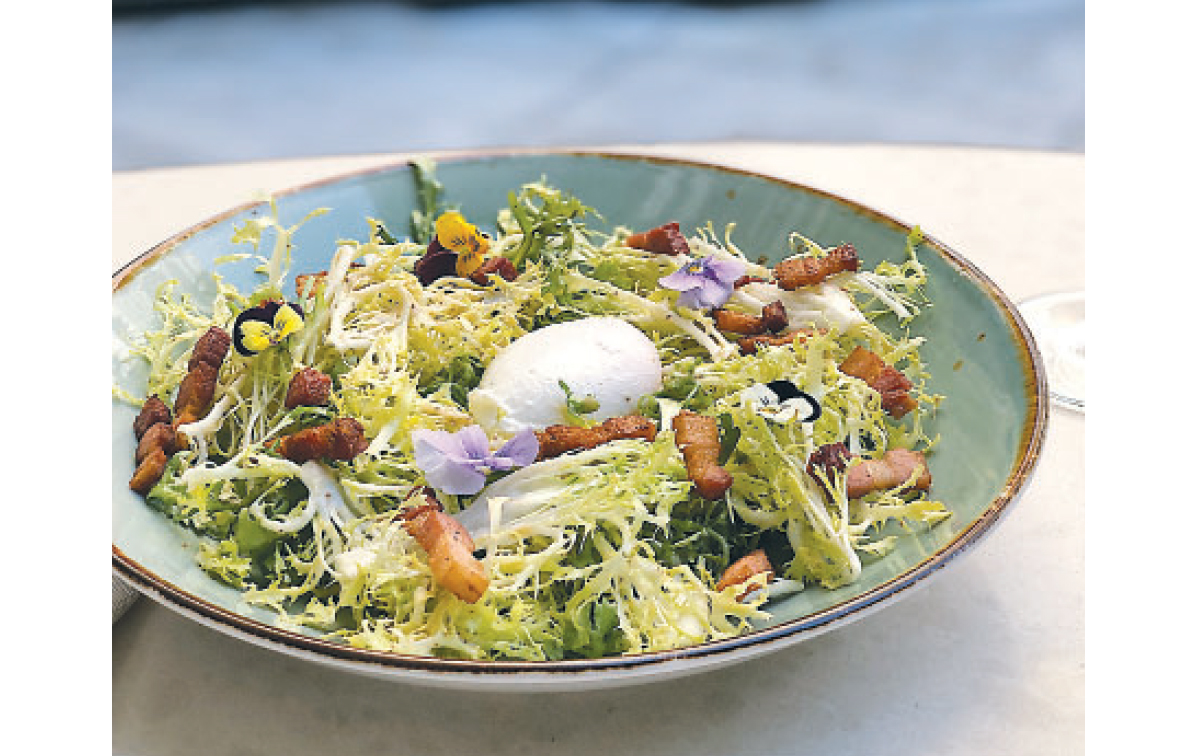 Secret Caviar & French Menu at Viceroy 
It might seem obvious but Avec Nous at the Viceroy L'Ermitage is a French restaurant. However, it's known for modern, lighter Mediterranean fare and not traditional Galic comfort food. Until now. Chef Nicholas Loncar makes caramelized onion soup smothered in gruyere cheese, Lyonnaise salad with crispy lardons, escargot swimming in garlic butter, and even a Paris Brest for dessert. If you crave more, there is also a 'secret' caviar pairing of 15g Regiis Ova Osetra served with 375ml bottle Ruinart Blanc de Blanc – a great price at $120, and from Thomas Keller's caviar company no less.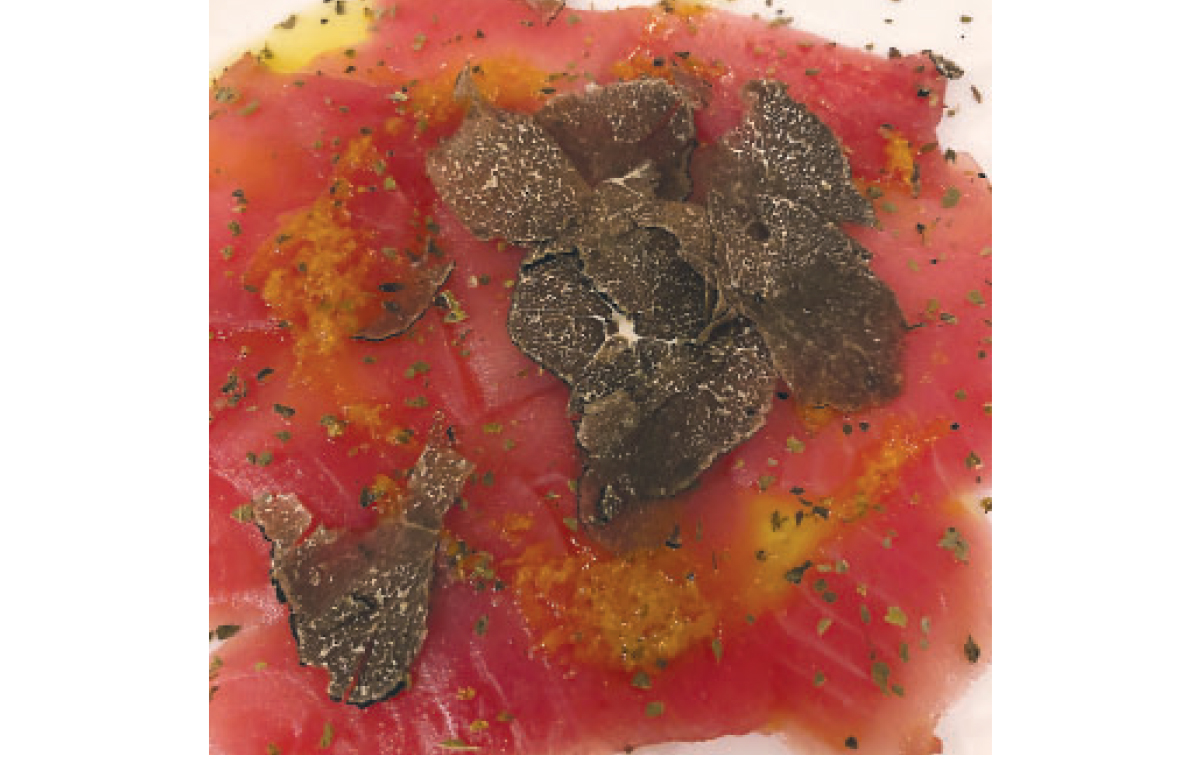 Truffle Tasting Menu at Beverly Hilton 
There is a new Executive Chef, Giovanni DeStasio, who hails from Sicily at signature CIRCA 55 by the pool of the Beverly Hilton hotel. Chef Giovanni is wasting no time in introducing a new 100 percent Italian menu, full of authentic, classic favorites made with high-quality seasonal ingredients. You can now expect everything from delicious squid-ink linguine with sea urchins and red prawns, to homemade gnocchi with bottarga and butter sauce. Also, in celebration of truffle season, there is a new white truffle menu for the remainder of the month. This will be the first of many seasonal menus which Chef Giovanni will roll out throughout the year, tapping into each season's freshest and most covetable ingredients. 
Longevity Dish by Jean-Georges at the Waldorf 
You might know that French-born chef Jean George Vongerichten holds several Michelin honors for his illustrious international career spanning 36 restaurants. What you might not know, is the chef also spent a good part of his early career cooking in Asia and still has a passion for the flavors of the Far East. As a 23-year-old, he spent five years between Singapore, Hong Kong, Tokyo and The Oriental hotel in Bangkok. The life-changing experience awakened the French chef's palate and ginger became one of his favorite ingredients. 
Available only during the winter and holiday season at Jean-Georges Beverly Hills at the Waldorf Astoria, the Longevity Noodles ($64) are comprised of glazed Maine lobster, pea shoots, green chili, ginger with white or black truffle shaved over the dish. So, a little bit of indulgence with healthy ingredients.