Once again, awards season is upon us kicking-off just after the New Year with the Golden Globes on Jan. 5, and continuing until the Oscars on Feb. 9. While celebrities will descend upon Beverly Hills and surrounding environs filling up top suites, there is a hidden long-stay hideaway where many award-winners will check-in before they ever walk a red carpet. 
Located at Crescent Drive and Wilshire Boulevard near top restaurants and shops, AKA Beverly Hills is a brand of luxury residences catering to entertainment and industry insiders. The goal is to balance the style, hospitality and services of an intimate hotel with the space and comfort of an elegantly appointed temporary home with a minimum seven-night stay. This location is also turning-out to be a top hideaway for post-surgical recovery, as well. 
Signature amenities include special bookings at Spago via a private entrance, complimentary use of AKA's screening room, bicycles, and a dedicated doorman 24/7. All suites include fully accessorized kitchens, washer-dryers, fireplaces, contemporary furnishings, walk-in closets, and full housekeeping. It's no wonder celebrities who crave privacy and convenience from Richard Gere and Jennifer Lawrence, to Andy Garcia and Shannen Dougherty, among others, have publicly praised AKA. Other recognizable fans include Mandy Moore, Jane Fonda, and Michael Douglas to name a few. 
During this time of year, the residences also have access to celebrity stylists such as Erin Walsh to curate a brand-new wardrobe fit for the red-carpet galas. Walsh's career began in the fashion department at Vogue. Today, she dresses A-listers including, Kerry Washington, Jake Gyllenhaal, Zachary Quinto, Sarah Jessica Parker, Lily Aldridge, Thandie Newton, Alison Brie, Maggie Gyllenhaal, and many others. 
Exclusively at AKA Beverly Hills, a personal shopping spree ranging from $1,800 for a half-day experience and $3,600 for a full-day experience, is also available. Walsh will schedule a one-on-one consultation to understand each resident's specific style and vision for their wardrobe, and personally escort them on a private shopping excursion along Rodeo Drive near the property. Walsh will show residents how to dress and feel like a star, with a custom styling session in-suite at AKA, utilizing items already in their closet, or newly-purchased. 
Due to the long-stay residential demand and services, a sister property, AKA West Hollywood, opened on Sunset Boulevard offering stays of 31 days or more. This location caters to the artists, musicians, athletes, and high-profile guests renovating their homes. The perks include in-suite dining from Tesse, along with a "Suite Sommelier" featuring wine selections from Boutellier and a spacious pool deck overlooking the Los Angeles skyline. 
We decided to speak with Managing Director Brittney Ruland to find out more about the mass appeal of booking this type of property during a busy, high-profile season.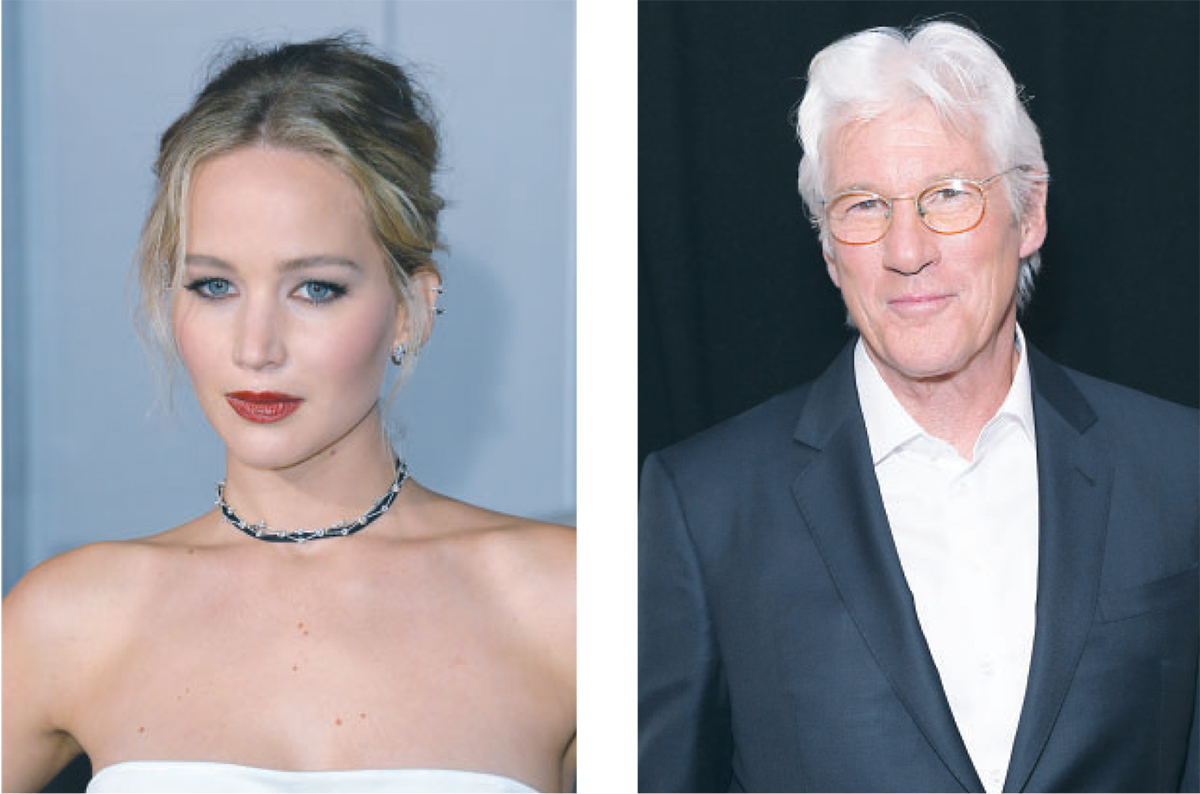 Why is the awards season your busiest time of year? 
Our location is ideal for the award season. Not only for the actual proximity to the awards but also where celebrities want to be, while still having their privacy. AKA is an innovative luxury serviced residence which becomes a temporary home to many entertainment industry insiders and celebrities who are seeking high-end condominium-style accommodations, specializing in stays of seven nights or longer. AKA is Ideal for the Award Season as it is a hybrid balancing the style and hospitality of an intimate hotel with the space, comfort, and privacy of luxury residence. The industry insiders seeking accommodations for a week or so during awards season are looking for a spacious, more home-like environment, along with personalized service. 
What do you offer that traditional hotels do not? 
Our one-and-two-bedroom suites range in size from 815 square feet to 1,810 square feet – perfect for those seeking the space needed for pre-show fittings – and feature full kitchens. AKA Beverly Hills has an exclusive collaboration with Wolfgang Puck's Spago, which offers residents in-suite dining. Complimentary to residents is a.cinema, an intimate 20 seat screening room equipped with reclining leather seats to watch a film of their choice on AKA's deluxe cinema screen. Residents can reserve the cinema for their own screenings or can choose from AKA's film selection inspired by the locale. 
What is one of the most unique or sought-after request from your regular clients? 
We strive to make AKA home. We always reach out prior to arrival to make every resident that stays with us as personal as possible – whether that be your favorite groceries stocked before you get here, or arranging a full VIP experience from the airport, in our Tesla house car, to the property. 
Is there anything new that our readers or potential guests should know about? 
We have recently renovated our new penthouse suites with beautiful cashmere Carrara marble in both kitchens and bathrooms, coupled with stunning hardwood floors and new Bosch appliances. The AKA motto is: "Don't just visit, live it!" AKA Beverly Hills' LIVE IT! program provides residents with unique opportunities to enjoy new experiences, learn new skills and develop new talents while residing in Los Angeles. AKA Beverly Hills' current lineup of offerings includes a private Helicopter day-trip to Napa, surf lessons in Malibu with Sergio Peñaloza, and horseback riding through Griffith Park.