The first members-only personal full-service wellness incubator has opened in Sunset Plaza just in time for all of your New Year's resolutions. 
Monarch Athletic Club is poised to be a hot hub for personal wellness and optimization with its 5,000 sq. ft. flagship facility. The space features physician-directed programs with state-of-the-art equipment, art-guided ambiance, modern locker rooms, and a chef-curated nutrition bar. They are also building a post-workout social element in the form of a basement cocktail lounge where members can meet up to retox after a detox with a two-drink maximum. 
Founding osteopathic physician and CEO Dr. Ryan M. Greene has dedicated his life to developing evidence-based, lifestyle intervention programs. Dr. Greene earned his Master's of Science (M.S.) in Exercise Physiology, Immunology and Human Nutrition at University of Illinois (Urbana/ Champaign). 
Dr. Greene completed post-graduate medical training at Dartmouth and The Mayo Clinic during which time he collaborated with a wide array of leading medical experts culminating in numerous published research efforts. Additionally, he completed a fellowship through the world-renowned Andrew Weil Center for Integrative Medicine at the University of Arizona under the direction of Dr. Andrew Weil, M.D. 
With him at the helm, Monarch Athletic Club offers a proprietary approach anchored by a group of multidisciplinary thought leaders, all specializing in specific fields related to health and wellness. Included membership benefits are unlimited private personal training and Pilates sessions, small group yoga, stretching classes, performance physician and nutritionist, and a recovery suite. Additionally, members will have the opportunity to add a-la-carte services such as metabolic panel testing, 30-minute to 60-minute sports massages, ongoing physical therapy sessions, IV therapy injections, anti-aging, and aesthetics, along with a concierge doctor that can be booked same-day, for house, office, hotel, or work calls, even on weekends and holidays. 
"I was seeing patients day-to-day and they are just not getting healthier," said Dr. Greene of his time at the Mayo Clinic. "They wanted all of this information but I only had 10 minutes with them. Then they leave and I knew unequivocally, whatever I told people to do, 50 percent of the people that leave a physician's office, will not do it [follow advice.]" 
This disparity led Dr. Greene to create something that would actually allow people to get healthier in a space where they were willing to go. "So, we created MAC with the understanding that the most investment anyone can make is in their own health and wellness. And we put together this program that says your body is the most well-designed machine ever created." 
According to Dr. Greene, as long as you move frequently, eat well and allow time for your body to recover and have a strong support system around you, that also want to get healthy and participate in preventative medicine, you should see results. 
Another one of MAC's philosophies is believing in principals over trends. "We want to do things that are well-validated and we know work and common things are common. If you do the simple things well your body will take care of itself," said Greene. 
Dr. Green also believes that we have maxed out on different types of exercise. "We have 1,000 ways we can test for metabolic or genomic amoralities but at the end of the day, most people don't get enough exercise, they don't eat right, and they don't take care of themselves. They tend to go to steps two, three, and four before getting the first thing out of the way. That was the geniuses of why our facility was created."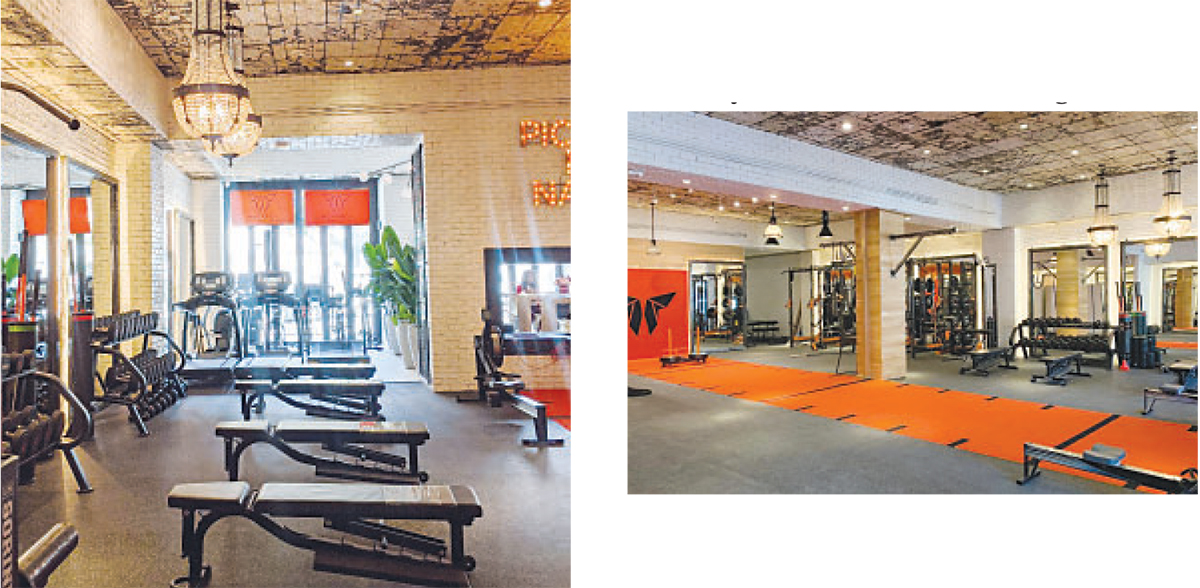 With a membership-based model, the plan is to keep the facility relatively exclusive so that people feel like they are getting personalized attention. Every member within the first week of them joining will have a full evaluation by Dr. Greene on their past medical history. "This is to see if there is something that I need to pay attention to, and communicate with the training and recovery staff as well as meeting with our physical therapist who will be on-site at all times," said Dr. Greene. "We also have a chiropractor on site who will go through a full physiotherapy eval to make sure if there are any motion restrictions that we identify those so then the training staff knows what to look out for." 
"Most people who go into a class just do whatever they are told to do and you don't even recognize that you might actually be doing more damage to yourself," warned Dr. Greene. "Within the first week, we will know a lot about you because we want to customize a program that is specific to you." 
Member benefits also include custom comprehensive physician-led holistic plans focused on health, workout, recovery, nutrition, rest and access to the same amenities, equipment, systems, programs, and consultants as professional athletes. 
"Instead of replicating the conventional gym model, we felt there was an opportunity to break away and offer a next-gen overall body wellness plan for the mind, body, and spirit," said Dr. Greene." 
It also helps that the club is a visually striking industrial designed space with concrete walls giving a nod to a brutalist Scandinavian aesthetic, with chandeliers that add glamour in the former Church Key space. The back of the club has a sauna, a medical-grade cold plunge tub, modern locker rooms and a backlit door that leads to an exposed brick workspace, which will serve as shared office space for guests. 
Another unique aspect of MAC, everyone is on site at all times. "Trainers, a physical therapist, and physician, so we don't have a lag in any communication for one of those entities," Dr. Greene informed the Courier. "We also check in quarterly to make sure that you are going in the direction that you want to go through the use of multiple technology devices that we will utilize to help you track numerous different pieces of data to reach your goals." 
For the trainers, MAC requires a CSCS certification and FRC system which looks at strengthening joints with physical therapists who speak that language. "The reason we have this fitness foundation is because we know people will build in exercise into their day," confirms Dr. Greene. "So, if that gets people in the door to start learning more about their health – whether it's a hip injury or insulin rates – we customize a program for you that will be more successful. It's a multiple disciplined approach to allow you to reach the optimal view – whatever that means. It can be body composition, a triathlon, but there are key foundations that we have built into our program where everyone can achieve what they'd like to." 
However, personal training is not enough, so they have developed a custom-meal partnership with healthy Mexican eatery Tocaya Organica (next door) for fuel during post-work-out recovery time because as Dr. Greene will tell you, "You can't exercise your way out of a poor diet." +https://monarchweho.com/contact/