After months of anticipation, the old Au Fudge space on Melrose and Doheny has finally revealed a stunning new space by restauranteurs Matt and Marisa Hermer, who also own The Draycott in Pacific Palisades. 
The Hermer's once again enlisted the talents of Tom Parker from Fettle (who also designed the Palisades eatery and the Hammer museum café), for the interiors spanning over four distinct areas. The front patio has been enclosed – but can still slide open to the street during warmer months, enshrouded with greenery and rotating art from Hauser & Wirth in the Arts District. There is a cozy front bar near the hostess station and a main dining area with cozy corner banquettes and another bar-lounge area. 
"When we moved to Los Angeles three years ago, we missed our favorite London haunts where there was a heartbeat to the room, with luxurious interiors, excellent service, incredible food and cocktails – where we would bump into friends and meet new ones," Marissa Hermer told the Courier. "We wanted to create a glamorous comfortable home for us and our friends to meet for early evening cocktails, dinners, late night secrets and shenanigans."
Celebrated chef Michael Fiorelli, last seen at Love & Salt in Manhattan Beach, is back with a pan-Mediterranean menu that encompasses flavors from Italy, Spain, Greece, France and California coastal classics. The rye macaroni and fennel salad with shaved parmesan have been crowd pleasers and personal favorites of the chef. 
Signature dishes include grilled Spanish octopus with salsa verde, Dungeness crab toast with avocado, and Cote du Boeuf 35-day aged Flannery beef "Jorge" rib steak. As for the house favorite so far, "The sourdough bread is a surprise runaway favorite," said Fiorelli. "Nothing goes on our menu without us putting our signature on it. If I absolutely had to choose [a signature dish] I would say the bolognese, branzino and whole roasted chicken."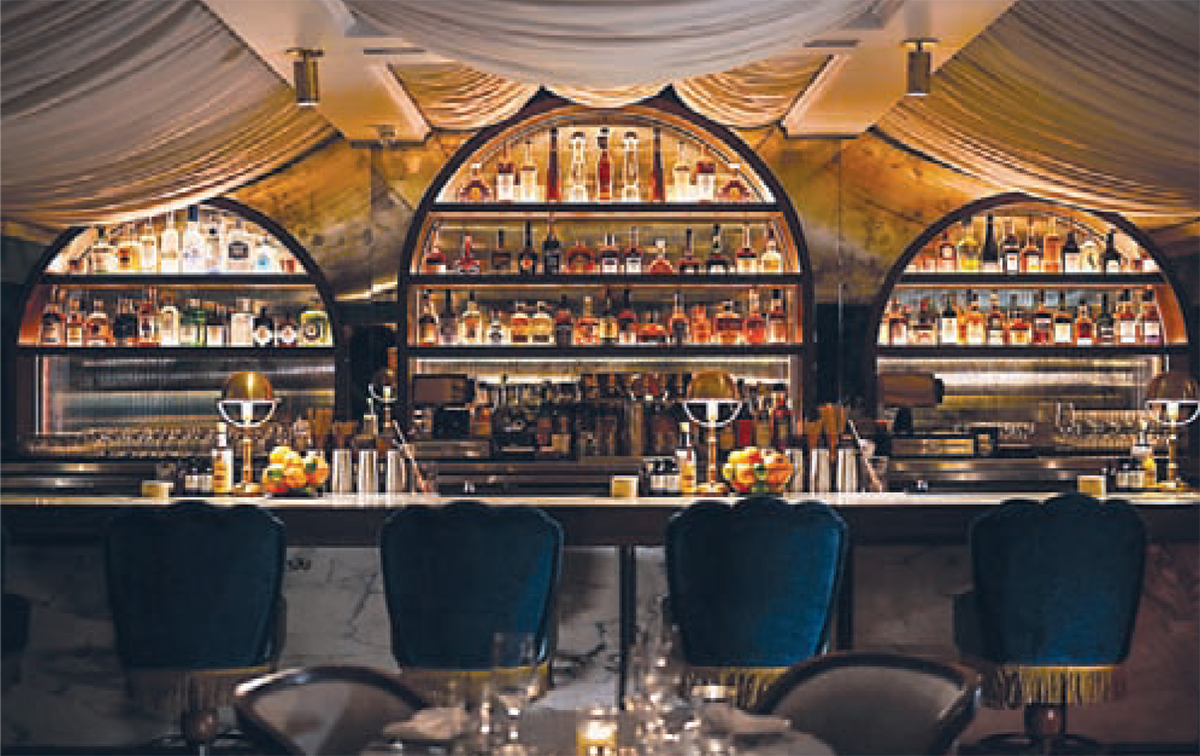 As vegetable forward menus remain a strong draw for new restaurants, there is a buzz around the roasted baby carrots, but Fiorelli carries a profounder mythology surrounding the dish. "We cook these in the style of the Sicilian lifeguard. As the lore goes, lifeguards in Sicily love to party so they're known to pass out in the chair the next day leaving their body to be completely sun burned on one side. We actually only cook the carrots on one side. Intentionally charring them and allowing the other side to steam as they cook so you get two different textures of carrot in each bite. They are served on a purée of pistachio, feta and dill." 
"Our menu speaks to our favorite Coastal Mediterranean classics with California sensibility," said Hermer. "Michael Fiorelli's philosophy of simple food done well shows in our bread, green salad, bolognese, roast chicken and branzino." 
The interiors of Olivetta evoke the spirit of this cuisine that you might encounter on a luxe European holiday, with custom furnishings from London and whimsical lamps made in Mexico with fringy shades supported by brass duck legs, blending elegance with 
West Hollywood flare. Other standouts include French Riviera- inspired canopied fabric ceilings, illuminated by layered soft back-lit LED lighing that according to Parker, "change color with the music and were one of the most challenging elements to install," and custom Adam Ellis-designed wallpaper featuring de Gournay elegance, and iconic California palms. 
"It's hard to pick one favorite design element – every detail has been chosen with love and intention and is so unique and different than anything that is in Los Angeles," said Hermer. "From the turquoise mohair walls to our fringe covered everything, our Olivetta design mantra of 'more is more' has come together in the most fabulous way."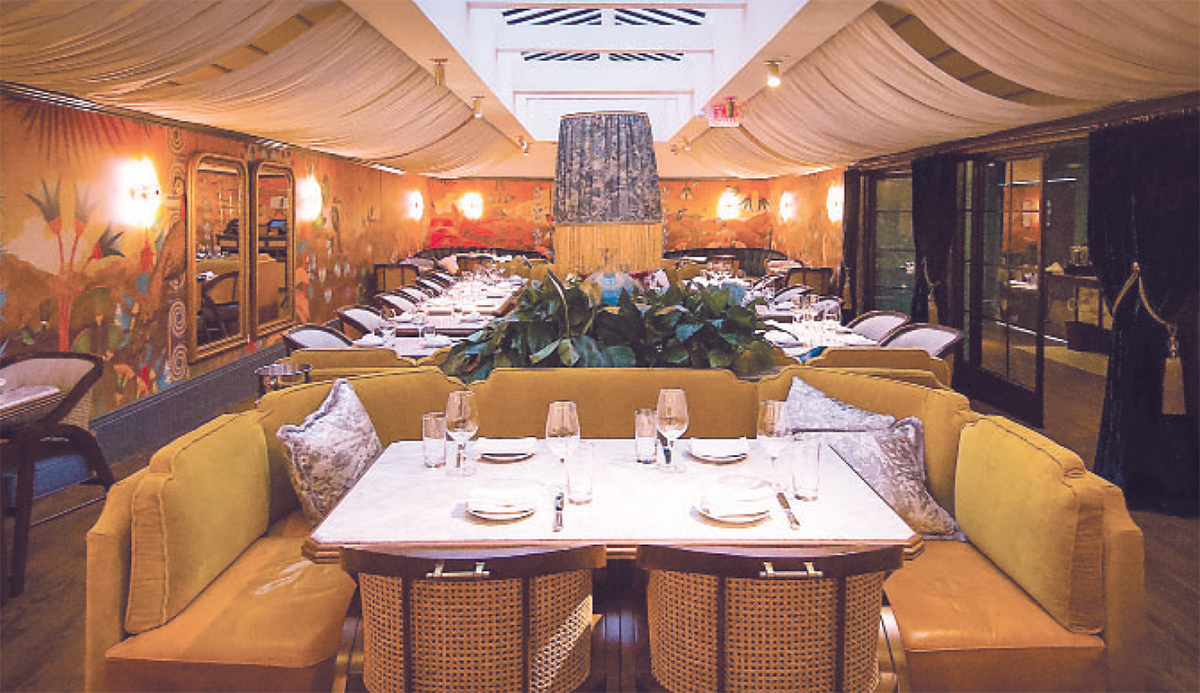 "I grew up in Newport Beach, so I'm a born and bred California girl," said Hermer. "I spent 20 years away in New York and London, so coming back was both a mix of familiarity as well as culture shock. Los Angeles is going through a renaissance now – across tech, media, art, and of course food – and it is incredibly inspiring to be in the mix." 
So, if you happen to be out in the mix late in the evening looking for a festive and sophisticated atmosphere for cocktails, this is the spot. Olivetta also offers the crave-worthy, comfort-food full menu until closing and they plan to stay open late night until 2 a.m. Thursday-Sunday, while turning the bar area into a stage with a DJ, with lunch and brunch on the way soon.