Community News | News
Beverly Hills Shores Up Inclusionary Housing Ordinance
BY Laura Coleman February 7, 2020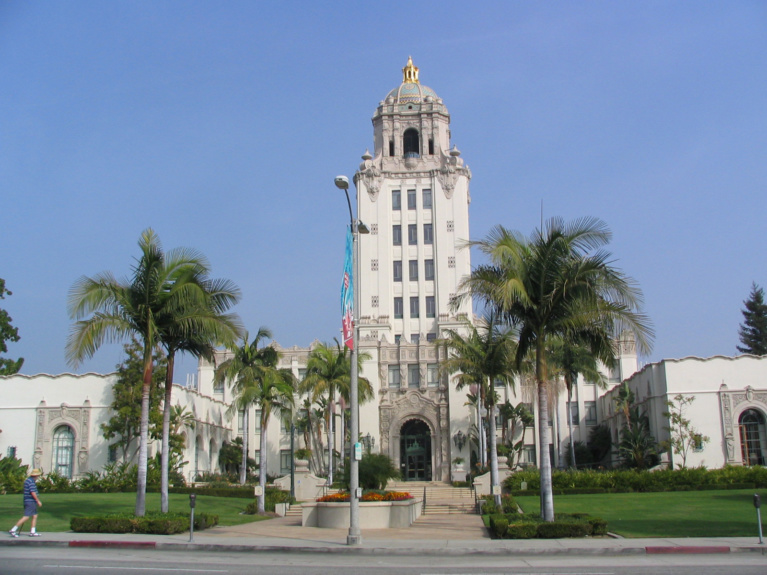 Reading Time:
3
minutes
Gone are the days of building multifamily projects sans consideration for those who can't afford market rate housing in Beverly Hills. On Jan. 28 the City Council reaffirmed its commitment to affordable housing with a 5-0 vote to extend the Interim Inclusionary Housing Ordinance through Nov. 15. 
"We need affordable housing. We need a lot of it," Mayor John Mirisch said just before the unanimous vote to require inclusionary housing for multifamily developments with five or more units.
The approved interim oridinance also amends the public noticing requirements for certain planning entitlements. 
In the coming decade, Beverly Hills will likely be tasked with building around 3,000 new housing units under State Housing Law. The precise number of units as identified via the Regional Housing Needs Assessment (RHNA) will be determined later this year by the Southern California Association of Governments (SCAG). 
City Planner Ryan Gohlich previously told the Council that in recent years only a "very small" number of housing units had been built in Beverly Hills, averaging 10 to 20 units a year, with some years seeing the creation of none at all. The interim ordinance, which was originally slated to expire on Jan. 31 before it was extended, is expected to be replaced with a permanent one prior to its expiration in 10 months. 
The City Council initially approved a 45-day urgency ordinance on Dec. 17, 2019 prohibiting residential development projects that failed to comply with the City's inclusionary housing requirements in anticipation of Senate Bill 330 (the Housing Crisis Act of 2019) going into effect on Jan. 1. 
As part of the ordinance, an applicant may provide the required inclusionary units on a different site within Beverly Hills. In addition, the ordinance enhances the public noticing requirements as well as requires developers to hold informative neighborhood meetings. 
Developers may pay an affordable housing fee in-lieu of providing the units for 
projects with between five and 10 housing units. However, those projects with more units do not have the ability to pay an in-lieu fee. Any multifamily housing project with fewer than five units would be exempt. The in-lieu fees would be calculated per square foot of development at a rate of $58 for a five-unit building; $70 for a six-unit building; $82 for a seven-unit building; $93 for an eight-unit building; and $105 for a nine-unit building. 
Of the approximately 30 Planning Commission level projects that have been submitted but not yet been deemed complete, just one project, a six-unit condominium building located at 457 N. Oakhurst Dr., was subject to the ordinance's requirement to provide inclusionary housing. The other projects in the pipeline were either commercial developments or single family homes. Six people used public comment to advocate that the Oakhurst condominium project be exempt from having to comply with the ordinance's inclusionary housing provision. 
Attorney for the project Murray Fischer said the project had been in the application process for over 18 months, including delays that had been the result of City staff errors. The developer, Babak Nassir, is building the project to house his family in one unit and his parents in a second unit, with plans to sell the additional four units. 
"We've done everything the City has asked for [and] it's now become financially economically impossible to build a six-unit project on this particular situation because of the additional dollars that this will cost," 
Fischer told the Council, noting that an offer made to Golich to add two to three additional stories to the project in order to create two units (one story) of affordable residences was declined. 
Fischer said his client would need to pay a $1 million in-lieu fee if subject to the ordinance. 
The City Council all agreed to exempt the project as long as the application is deemed complete within 120 days. 
Said Councilman Julian Gold: "I would be okay exempting them considering the City delays and the fact that they're so far along and the fact that (it's the) only one that already has a tract map. It sounds like there's no real reason not to." 
The Interim Ordinance changes several provisions of the municipal code related to housing development, including requiring 10 percent of units in multifamily projects with 10 or more units to be restricted for affordable housing. Projects that enter into a development agreement with the City are not subject to the inclusionary housing regulations. 
The ordinance (No. 19-0-2797) states: "As the demand for housing continues to exceed available housing units, the City's housing market is becoming increasingly expensive, jeopardizing residents' ability to find and retain affordable housing. Continued residential development that does not meaningfully address the City's affordable housing needs threatens to deplete existing affordable housing resources, compounding residents' housing difficulties and exacerbating the statewide housing emergency recently declared by the California Legislature."