Community News | News
Beverly Hills City Council Candidates Debate
BY Laura Coleman February 14, 2020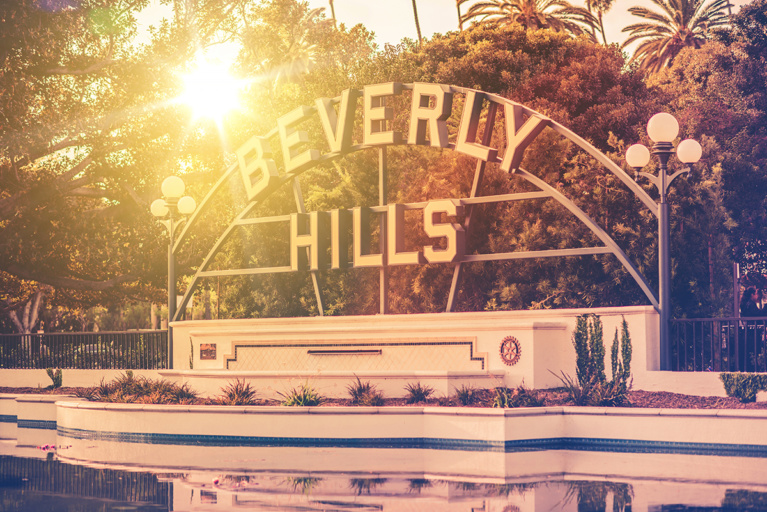 Reading Time:
3
minutes
Beverly Hills City Council candidates sparred twice this week at two forums – one at City Hall on Feb. 11 hosted by the Southwest Beverly Hills Homeowners Association and a second for students at Beverly Hills High School (BHHS) on Feb. 12. 
Issues such as traffic, health, safety and development remained at the forefront, with a couple of candidates ramping up the heat as they sought to clarify potentially misleading comments made by fellow contenders. 
Locals have the opportunity to vote for two candidates on the March 3 ballot, including incumbent City Council members Lili Bosse and Julian Gold, both of whom have served two terms as mayor. 
"What we love most about our community and what we love most about Beverly Hills is that we're a City that has a tremendous amount of heart and a tremendous amount of humanity," stated Councilwoman Bosse at the BHHS Student Candidate Forum, which was run by Teen BHEF and Interact. 
While both Bosse and Gold have already spent the past nine years on City Council demonstrating to residents and the business community precisely what they are about, outside of Planning Commissioner Lori Greene Gordon, who was appointed in 2015, the community has had virtually no opportunity to understand just what it is the other candidates truly might bring to the City. 
Rabbi Sidney Green, identified as an "Educator" on the mail-in ballot, espouses a platform centered around opening medical marijuana dispensaries in Beverly Hills, creating more services for the City's senior population and uniting the City's religious institutions. 
Robin Rowe, who continued this week to inaccurately state that the City had been required in its previous Regional Housing Needs Assessment to build hundreds of housing units when in fact the total cumulative requirement from October 2013 through October 2021 was three, has a very clear vision for how Beverly Hills can add affordable housing: build two 70-story residential towers with a combined total of 3,100 units. His other novel idea is to build a gondola in the sky as a solution to the City's traffic problem. 
Zeltzer, who moved into Beverly Hills in November 2019 and qualified as a write-in candidate on Feb. 3, is most focus on issues beyond the City's borders – namely, closing the Pico Oil Refinery and keeping open the City-owned Log Cabin in West Hollywood. 
Unlike last week's candidate forum hosted by the Municipal League of Beverly Hills on Feb. 3 at City Hall, both of this week's forums were comparatively less well attended. Fewer than three dozen students were in attendance at the Feb. 12 forum, including its hosts and those from the BHHS student-run television station KBEV broadcasting the forum. 
The Feb. 11 forum proved to be particularly lively at times. 
Traffic and Parking Commissioner Nooshin Meshkaty, a former member and president of the Beverly Hills Unified School District Board of Education, specifically asked how Gordon would "run the schools if you're sitting in City Council," referencing previous comments Gordon had made that she's a champion for schools and planned to increase the JPA. Before answering the question, Gordon stated that Meshakty, who will be co-hosting a coffee for Bosse on Feb. 19, was "clearly an advocate" for Bosse. 
In response, Bosse stated: "Wait. Stop. She is not an advocate for me … This is not a question that is coming from my campaign. Please, do not put forth, again, facts that are not true." During both debates, Bosse responded to all questions with her typical poise, providing responses that were extremely effective and informative in explaining the Council's record. She also elaborated on her successful programs and initiatives, as well as her plans for the future. 
Gordon, a BHUSD alumna and mother of two alumnae, who once ran as a candidate to join the BHUSD Board of Education at the age of 19, subsequently responded to Meshkaty's question: "Back in 2008 when I advocated for the increase in the JPA, I knew that the important relationship between our City and our schools is something that has to be championed. … I will tell you right now that there is nothing more important than public education. Because public education is what this country is based on." 
Southwest Homeowners Association President Kenneth Goldman raised some eyebrows with his moderating style. He cut off audience questions and even grabbed the microphone away from a young man who arrived midway through the forum and spoke out of turn. 
At both forums, Councilman Gold was very informative and well reasoned. On Feb. 12, Gold advised students to avail themselves to the various communications systems offered by the City, such as Nixle and Neighborhood, in order to stay connected and safe. 
"We are actually now looking at all of the forward-facing Internet-based systems we have to see if we can integrate them better in order to communicate with people better," Gold told the students. "In the end, we are all responsible for each other." 
Voters will next have an opportunity to hear the candidates on Feb. 24 from 1:00 to 2:30 p.m. at Roxbury Park at a forum hosted by the Beverly Hills Active Adult Club.