Community News | News
Beverly Hills Residents Voice Concerns About Coldwater Canyon Drive
BY Bianca Heyward February 14, 2020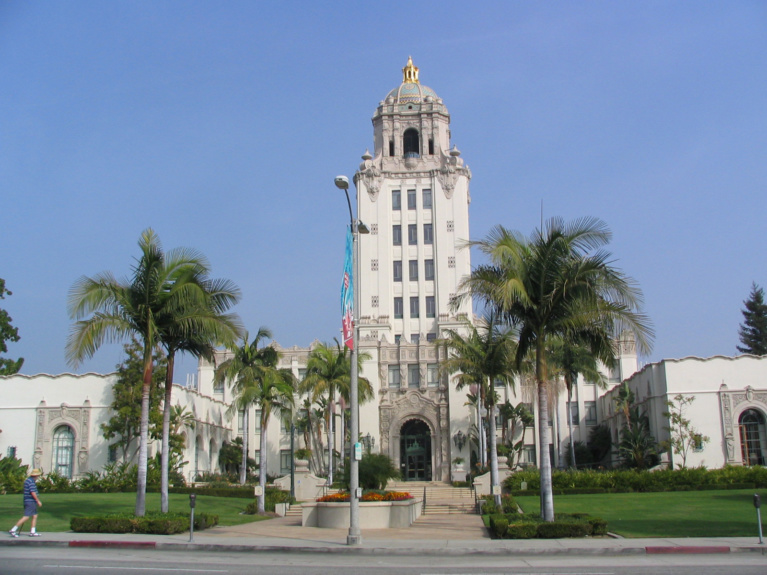 Reading Time:
4
minutes
Every single day, approximately 24,000 vehicles traverse the long and winding road that is Coldwater Canyon Drive. The neighborhood, boasting coveted multimillion-dollar houses — a lush green oasis in the City of Beverly Hills — is becoming an increasingly dangerous one. 
On Feb. 10, the Traffic and Parking Commission Liaison Committee held a special meeting in response to an outpour of residents voicing safety concerns to City officials. The meeting, which primarily consisted of public comment, was intended to provide the Commissioners an opportunity to hear concerns from neighbors and propose immediate measures discussed by the cohort. 
Prior to this special meeting, on Jan. 21, representatives from Public Works, Police, Fire, and Transportation departments met with three residents who identified the following traffic issues: excessive speed, passing in the center lane, and recent traffic collisions, including a fatality in May of 2019 when a driver lost control and ran his car into a tree. Worried residents living on Coldwater Canyon Drive have mobilized, demanding action to be taken to improve the community's hazardous road conditions. There is even a WhatsApp group with more than 30 people dedicated to the heated topic in question. 
Coldwater Canyon's windy thoroughfare stretches 10.3 miles, beginning at North Beverly Drive and continuing into the San Fernando Valley. It is famous for bumper to bumper traffic during rush hour and speeding well above the 30 mph limit in the off-peak hours. At the meeting, one resident told the committee, "Not a day goes by where someone does not pass me using the median lane. It's a very dangerous situation." In the middle of one Northbound and one Southbound lane on Coldwater is the median turn lane used for cars that are turning left from either direction. One of the biggest problems residents raised had to do with drivers slamming on the gas to speed up and pass the car in front via the median lane, deadly speeding. Another resident said, "I was in the center medium waiting to turn left into my driveway and I saw two cars coming southbound, so I waited. The car behind him decided that the other driver was going too slow, so he tried to pass him. So, he came into the center lane and there I am suddenly with another vehicle coming full speed straight ahead of me. My children were in the backseat. Basically, as soon as he saw us, he slammed on the brakes and swerved back into his lane behind the other car. If he had been closer to me, he would have hit us. We'd be dead." 
Curb to curb, the roadway is 40 feet with a 6-6.5-inch center lane, which inspectors consider to be substandard. Signs that read "No Stopping Anytime" decorate the majority of the roadway in both directions. At the meeting, another neighbor said, "I'm here today because being a resident I feel very unsafe. I have two small children that I don't dare walk to the park on Coldwater. I don't dare to cross from one side of the street to the other side because I will get hit. The cars do speed and they cut people off all the time. The limit is 30 mph. I go 30 mph and I'm constantly getting honked at and getting the middle finger. Living with two kids and a dog on Coldwater, it's just not safe now." Aaron Kunz, Deputy Director of Transportation, relayed that the city engineer traffic engineer evaluated the site and concluded that putting delineators or collapsible bollards across the middle lane is an appropriate visual deterrent. The delineators would not impede emergency vehicles that can knock them over, but would theoretically discourage other drivers from passing. 
While there are pressing safety issues unique to Coldwater Canyon, members of the TPC feel that anecdotally, it's reflective of a larger problem having to do with traffic in the city. Vice Chair Jacob Manaster commented, "Maybe it's the frustration from dealing with congestion so often that when there is a break in traffic, people try and speed up to make up whatever ground they can. People don't want to stop at another traffic light because they feel like they stop at every traffic light, so they run it." Coldwater Canyon is a low-to-moderate-capacity collector road that feels more arterial, clogging the flow of traffic to and from. When less crowded, particularly in the evenings and on weekends, drivers take advantage of the real estate and speed up to pass others. 
Beverly Hills Police Department Chief Sandra Spagnoli and another officer were also present at the meeting and commented on the difficulty of enforcing speed limit laws in the middle of the night. Spagnoli iterated that it is simply not feasible to have the department station an officer on every corner. Spagnoli presented a few data points citing 36 traffic violations on Coldwater in January and 24 in February, the majority of which are speeding violations. Additionally, in the last two months the police department had four secondary violations of people using the center lane to pass other vehicles. "The average speeds that our officers are citing are between 40 and 50 miles per hour," said Spagnoli. "It's very rare that they are citing people above that, although we have had some at 60 or 65 miles per hour." As for solutions from the BHPD, Spagnoli said, "You're going to see the red-light photo enforcement system come through the council in the next couple months. Its due in May, and it's an opportunity to do an assessment of where the greatest need is. The RFP system is an effective deterrent." 
So, the question comes back to what would deter that kind of behavior. Commissioners on the Parking and Traffic Commission are wary of solutions that will help the community in the long term. "Our experience is that people who are reckless are going to be reckless regardless of what measures are taken. If you hit a tree on Coldwater, there is no surviving that," Vice Chair Manaster said. "I have no problem putting delineators up if that's what the residents in the area can accept, as long as it doesn't create an additional problem or unintended consequence." The meeting concluded by moving this specific item to a near term commission meeting scheduled for March 5.