City of Beverly Hills | News
Civil Trials Resume at Beverly Hills Courthouse
BY Ana Figueroa February 14, 2020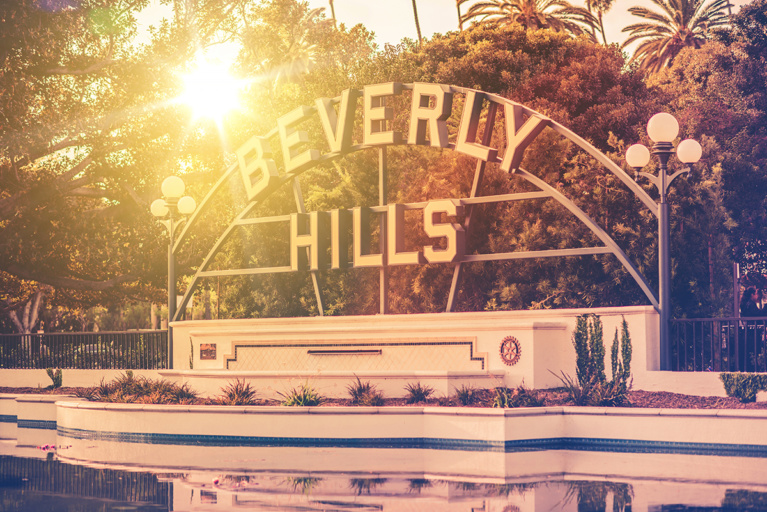 Reading Time:
2
minutes
For the first time in seven years, trials are resuming at the Beverly Hills Courthouse. A civil trial courtroom, Department 207, opened Feb. 3 at the courthouse located at 9355 Burton Way. Another civil trial courtroom, Department 205, is set to open in the next few months. 
Prior to 2013, the Beverly Hills Courthouse heard civil, criminal, small claims and traffic matters in five courtrooms. But it was perhaps best known for the celebrity cases on its dockets. The legal woes of Winona Ryder, Lindsay Lohan, Robert Downey, Jr., Mel Gibson, among others, played out in its hallways, bringing gaggles of media crews to the courthouse lawn and bottlenecks to Burton Way. 
The Superior Court of California, County of Los Angeles is the largest trial court system in the country. When the 2013 recession hit, it faced cutbacks that included the scaling back of operations in Beverly Hills, West Los Angeles, Malibu and six other county courthouses. Criminal and civil cases from Beverly Hills were reassigned to the Airport and Santa Monica courthouses. 
Post 2013, the Beverly Hills Courthouse has processed only arraignments on traffic citations. That's all changed now, with Dept. 207 now open for business. 
In making the announcement about the reopening , L. A. Superior Court Presiding Judge Kevin C. Brazile noted, "The Court is always looking for efficient ways to expand access to justice to our communities. We are pleased to reopen courtrooms for trial at this location which benefits litigants, jurors, attorneys, witnesses, and local police agencies. These changes will help save time, expense and the inconvenience of traveling to courthouses located farther away." 
Brazile added, "Reopening courtrooms is a reflection of how far we have come since the recession, establishing a stable budget, saving money and reinvesting those resources into maximizing services we provide to the public." 
Jury trials will return to the Beverly Hills Courthouse for the first time since 2013. However, jurors will not be summoned directly to that location. "For instance, when Beverly Hills is aware that they will have a jury trial, they will notify the Santa Monica Courthouse, who will notify summoned jurors to report to Beverly Hills for their jury service," L.A. Superior Court Public Information Officer Mary Hearn told the Courier. 
The local bar is especially enthusiastic about having the new courtroom back on line. "I have tried cases there and litigated hundreds of matters. I hope the opening of this civil courtroom is the first step towards returning criminal matters to the courthouse. For those of us practicing in Beverly Hills, walking to the courthouse from our office is a truly special benefit that has been missed. A genuinely 'local' courthouse is something Beverly Hills deserves," Richard Kaplan, a partner in the Beverly Hills firm of Kaplan Marino told the Courier.
Presiding over the new civil calendar in Department 207 is the Hon. Helen Zukin. Appointed to the bench by former Governor Jerry Brown in 2018, Zukin was previously a partner at Kiesel Law LLP in Beverly Hills. The President of the Beverly Hills Bar Association, Michael Sohigian, told the Courier that plans are underway for an event to welcome Zukin to the Beverly Hills Courthouse.