In the upcoming Nov. 3 general election, Beverly Hills residents will vote into office three new board members to the Beverly Hills Unified School District (BHUSD) Board of Education. As of Aug. 7,  the last day for candidates to file nomination papers with the L.A. County Registrar's Office,  seven candidates are in the running. Not seeking reelection is current Board President, Isabel Hacker, who is in her fifth year, and Mel Spitz, also in his fifth year serving. Noah Margo, the sole incumbent, is seeking his third term on the Board.
In addition to Margo, the candidates running include Frank Chechel, actuary; Benjamin Liker, tutor/safety advocate; Robin Rowe, retired educator; Dr. Amanda Stern, school psychologist; Donna Tryfman, attorney and Mary Wells, construction manager.
The significance of the upcoming election is magnified by the unprecedented challenges of educating in the era of COVID-19.
The Board of Education consists of five members whose terms are staggered so that half of the members are elected in each odd-numbered year. Candidates serve four-year terms. Hacker, Spitz and Margo's terms expire in December of this year.
The Courier spoke to the seven candidates vying for one of three open seats on the BHUSD Board of Education. Here is what they had to say.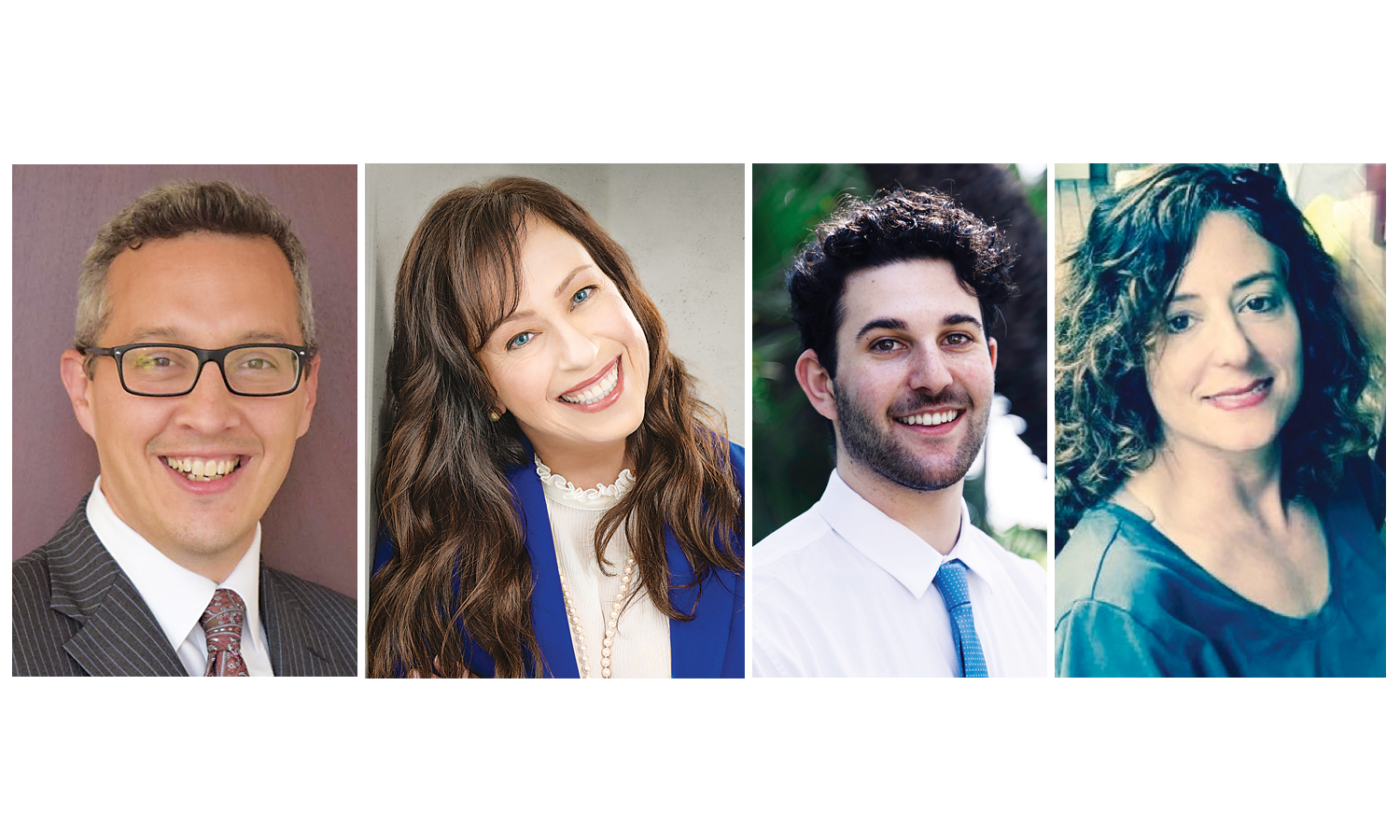 Frank Chechel
Chechel, a parent at Beverly Vista Middle School, has been a resident of Beverly Hills for the past six years. He was a member of the BHUSD Return2Learn Think Tank, which is comprised of experts in the fields of medicine, healthcare, mental health, occupational safety, workplace controls and management. The Think Tank was formed in June to study, evaluate, and draft best practices for how to safely reopen the physical campus.
"I'm an actuary, so I have a risk management background and felt like I could help the district out. I got heavily involved this summer, and as I was talking to more folks, I realized that this is a really important time for the school and for the community," Chechel told the Courier. "So, finding the right path forward in terms of returning to school safely and making sure that we maintain a good education, even when we're doing it virtually. Another key part of my platform is communication. I think one thing I've noticed, particularly in a crisis, is that it can really uncover challenges that you may have from a communication perspective."
Benjamin Liker
The 19-year-old Liker (https://www.liker2020.com/) is in his sophomore year at the University of California, Los Angeles. Liker graduated from Beverly Hills High School in 2018 and attended El Rodeo before that. His 15-point platform centers around safety, modernization, the environment and the future. Liker's goals include expanding access and resources for survivors of sexual assault; implementing oversight on the construction at Beverly Hills schools; creating procedures and teaching methods for online and hybrid learning that work for students and teachers alike; modernizing curriculum to fit the 21st century; creating a robust career education program, and committing the district to net zero waste by 2030.
"I was at Beverly two years and some change ago, I know what it's like," Liker told the Courier. "I don't know if other candidates may have kids there, but they don't really know what it's like. I know there's a big issue with motivation where a lot of kids, they just go in there, they buy their time, they get their diploma and get out."
Noah Margo
Margo (www.noahmargo2020.com), an alumnus of Beverly Hills High School, is also a parent at the school. The former teacher and building construction professional has served two terms on the Board and is a two-time Board President. In Margo's view, the primary work of the Board moving forward includes continued effective oversight, the completion of the District-wide modernization program, and the safe return of students to the classroom.
"I am the only candidate in this election who has a deep track record of transforming education in Beverly Hills, and who has a forward-thinking platform to continue the transformative change our schools need," Margo told the Courier. "Transforming education is at the core of my track record and will carry forward with this campaign. How – not just what – we teach is more important than ever. The world is rapidly changing, and public schools can no longer educate students as we did over one hundred years ago. Schools were designed for the industrial age, just like factories – with highly-regimented workflows and schedules. I believe we need to transform public education for the future and that Beverly Hills should be the District to set the standard for the rest of the nation."
When asked what issues he believes the district needs to address in its academic program and offerings, Margo answered, "Most importantly, we need to introduce social justice and environmentalism into our curriculum, similar to how we recently introduced financial literacy courses to teach a lifelong skillset that every child needs to know. In addition, I would like to work hand-in-hand with our teachers to rethink the method in which the curriculum is delivered to our students."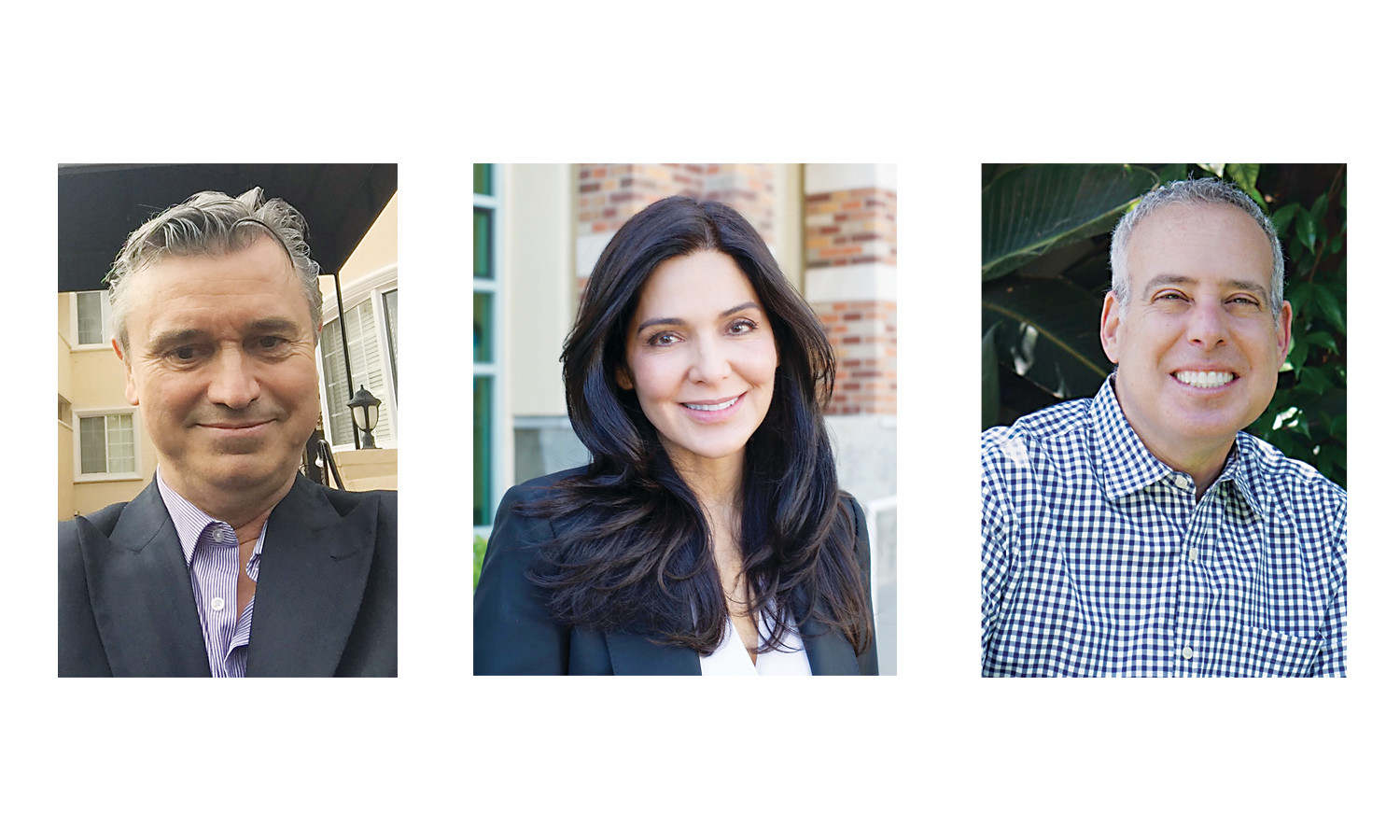 Robin Rowe
Rowe (www.robinsrowe.com), a technologist, ran for the Beverly Hills City Council earlier this year. He has taught computer science at the University of Washington and at the Naval Postgraduate School, where he was also the faculty robotics advisor.
"We've entered the age of Generation C, of COVID," Rowe told the Courier. "Children are uniquely vulnerable to pandemics and economic catastrophes. And, so are the parents of children. To help children and parents, Beverly Hills needs to offer the best public schools. What first made me think of running for School Board was reading an article that BHUSD is being sued for diverting $16 million of school building renovation funds into political lobbying unrelated to education and concealing it. Our taxpayer money. Let's make sure we don't waste it."
Dr. Amanda Stern
Stern (https://voteamanda2020.org/), has been a resident of Beverly Hills for 16 years and is a parent at Beverly Vista Middle School. She is a board-certified, licensed educational psychologist specializing in the assessment of children in public schools. Stern holds a master's degree from Harvard University and a doctorate in Educational Leadership from New England University.
"At the forefront of my campaign, I will put mental health and discussions about coping with the current pandemic and socio-political issues are two issues that I want to make clear," Stern told the Courier. "And the other one is leveraging the 21st century learning. So, I feel that the pandemic is a catalyst for all of us to evolve into learning that is based more on collaboration and use of digital means. We all want a return to in-person learning, of course! But let's try to move away from the traditional format whereby students just learn facts. I feel like we can use this terrible pandemic to evolve into 21st-century learning, which means using all of the digital technology that's available."
She added:  "I know I am a person who can insert that as one of the priorities for the school district," Stern added. "I would like to provide the school with the best tools and knowledge of motivation and learning theory, so that even if we have remote learning for the immediate future, our students are able to still achieve the highest degree and are still motivated to learn despite the fact that we are going against what we know motivates children, and that is namely having peers right alongside them."
Donna Tryfman
Tryfman, who graduated from Beverly Hills High School in 1985, is also a parent there. She is a criminal defense attorney with almost 25 years of public service, and also a tenant representative on the Rent Stabilization Commission. In a July 22 statement, Tryfman wrote that she is "committed to executing a smooth transition back to school while working collaboratively with cross- functional teams."
The Courier is awaiting comment from Tryfman.
Mary Wells
Wells (www.votemarywells2020.com), who works as a construction manager, has lived in Beverly Hills for the past 13 years and used to be a parent in the BHUSD. She has served on the citizens oversight committee, overseeing the spending for the voter approved measure BH and measure E.
"I really feel like I am the construction management and finance candidate that's running for the school board and that my experience is even more relevant right now during this the pandemic," Wells told the Courier. "I think the most critical issue is the return to school in a safe and constructive manner, with a constructive learning environment. Number two would be the completion of the construction that's going on at the different campuses and the oversight of that construction. And then in addition to that, the oversight of the strategic plan and meeting the curriculum goals of the district."
Wells added, "I have a unique perspective in the sense that I had a child that's been in school and now I can sit on the board, even though I don't have a child that's in school and be able to really advocate for all the different stakeholders that are participating in the district."