The ongoing pandemic and other current events have brought a slightly guarded air to the small business community in Beverly Hills. Still, the spirit and resolve of those business owners perseveres. The Courier reached out to many long-standing and newly opened establishments about how they are staying afloat and even grateful during these challenging times.
One development keeping foot traffic alive is the parklet concept. Currently, there are 18 parklets built in the City with several more to be installed in the next few weeks. According to Laura Biery, Marketing & Economic Sustainability Manager for the City of Beverly Hills, "The program has been very well received by the business community and is a part of our OpenBH initiative, which has assisted over 91 businesses with moving services outside during this time on the sidewalk, in parking lots, or in a parklet."
One popular business that took advantage of the lifeline was Urth Caffé on South Beverly Drive. "We have a lot of demand but we are still hurting," owner Shallom Berkman told the Courier. "We only have a few tables and chairs, 14 rather than our usual 100, due to social distancing," he said. "But the good news, the City is so very responsive and has agreed to let us do a parklet."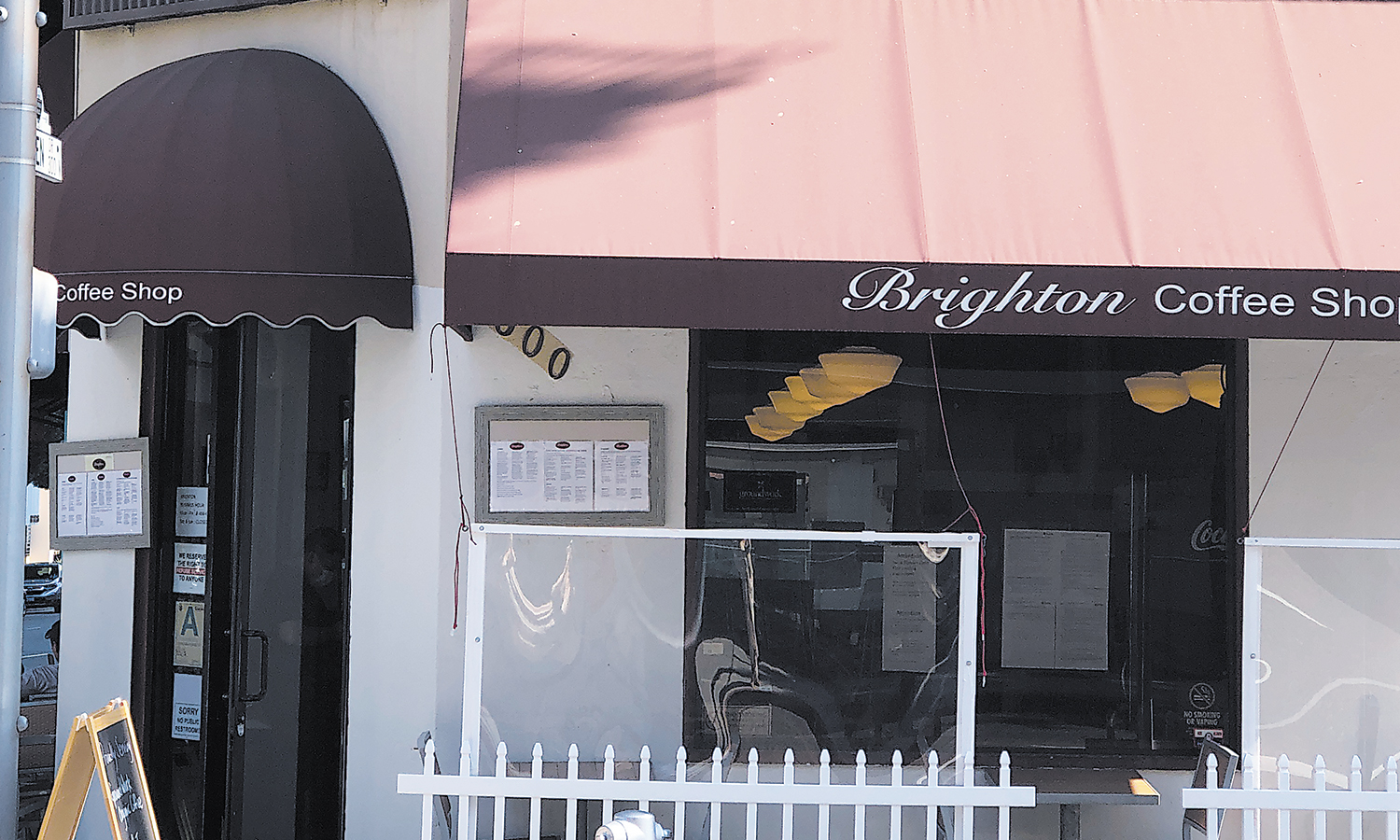 If you see people standing and waiting for up to one hour for certified organic coffee during peak hours or at lunchtime, the parklet should be up in a few weeks to help alleviate the problem.
Berkman and his team also launched a pre-order and delivery site that has become a major part of the business and source of revenue since March. "I'm very proud," he said. "When this is over and done, this will make us stronger as a company."
For 25 years, Tutto Bene on Crescent Drive has been a go-to spot for lunch with a loyal local following that included commuters into the City.
"Many of our customers are not in their offices right now," owner Robert Zenga told the Courier. "Law firms, real estate agencies and surrounding business buildings in the area are not working or have reduced staff. This was our customer clientele and it hurt us a little bit. We have stayed open our full hours but just have fewer customers," he said.
Zenga also feels that the next tier of reopening indoor dining at 25 percent occupancy would not affect the business too much in terms of an uptick. "We have a very nice patio. My personal feeling is I don't like inside dining too much right now as it would be a danger to us and our customers. The older clientele is scared. It's safer outside and I don't want people to come back inside too soon," said Zenga. On a positive note, they are seeing more locals who live in the area stopping by. "This makes us very happy," he said.
But what about longstanding businesses that don't have ample outdoor space in which to expand for customers? Brighton Coffee Shop has been a corner mainstay since 1938 but is currently only seeing 30 percent of sales since COVID-19 restrictions.
"We are trying to survive but we only have room for seven tables outside," owner Saeyoung (aka Sara) told the Courier.
The coffee shop, known for omelets during breakfast service and burgers at lunch, has also reduced operating hours to Monday through Friday only and is now closed on weekends. "There is no more tourist business," she added. "We are mostly serving locals now." This includes to-go orders such as salads and deli-style sandwiches.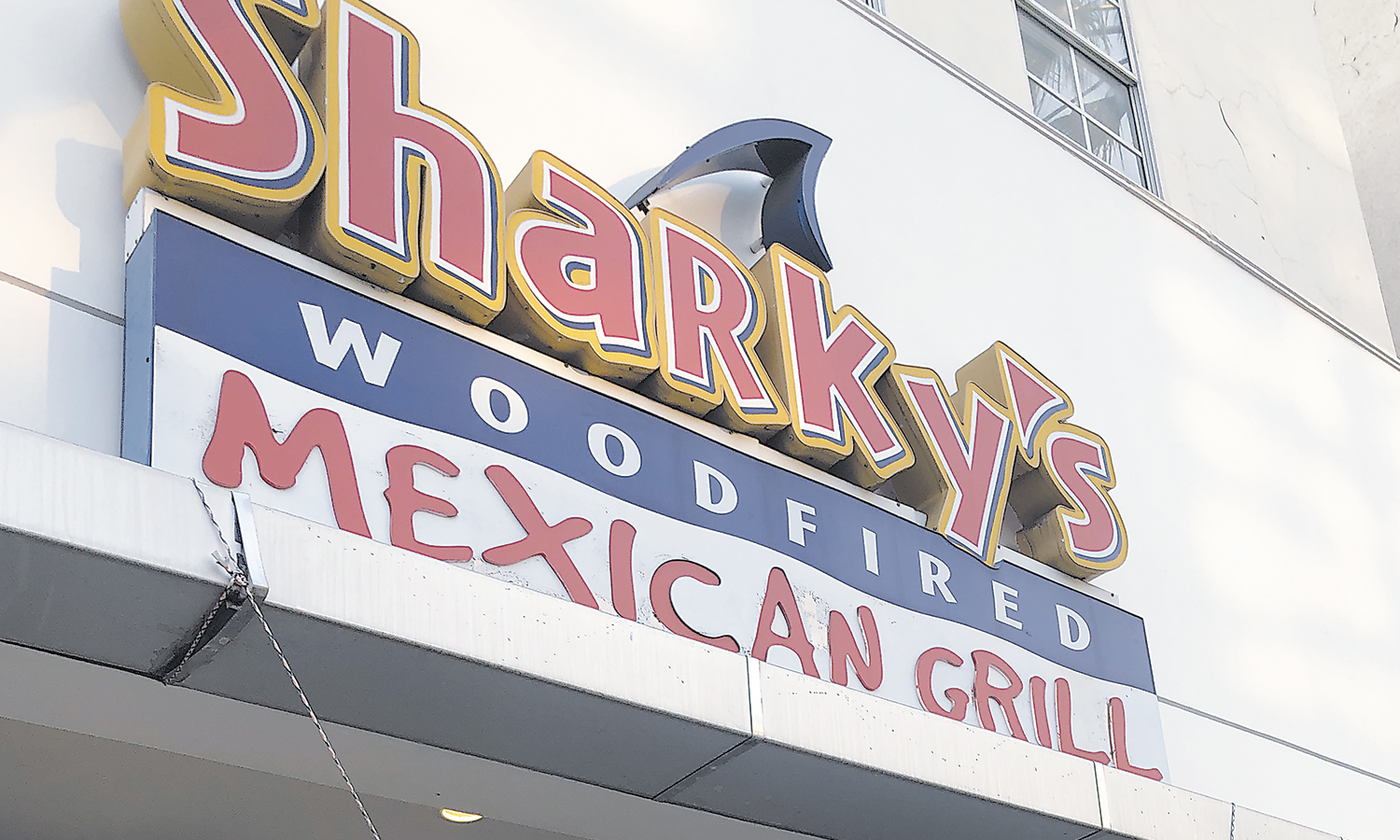 Alessandro Jacchia, owner of new-comer Fatamorgana Gelato on Beverly Drive, has seen 30 places for lease since March just on the stretch of South Beverly Drive, from Wilshire Boulevard down to Olympic Boulevard. This includes retail, restaurants, coffee-shops and cafes.
"This has been an exceptionally hard season for us with the extreme loss of tourism," said Jacchia. "What has not been fully analyzed yet, is the double-whammy of the nearby empty high-end offices for agents, banks, doctors and lawyers," he added.
Since opening last year, the café has been steadily serving the community over 66 flavors of gelato (including 24 vegan options) all made from scratch with real ingredients. Jacchia and his team have been fortunate as one of the few businesses on this stretch of town that has never closed, except for a few days during the riots. This has resulted in being discovered by a large number of locals, even if they can only allow a few at a time into the shop. "We look at this with gratitude and something positive that came out of this disaster. We will make it and tourists will come back," he concluded.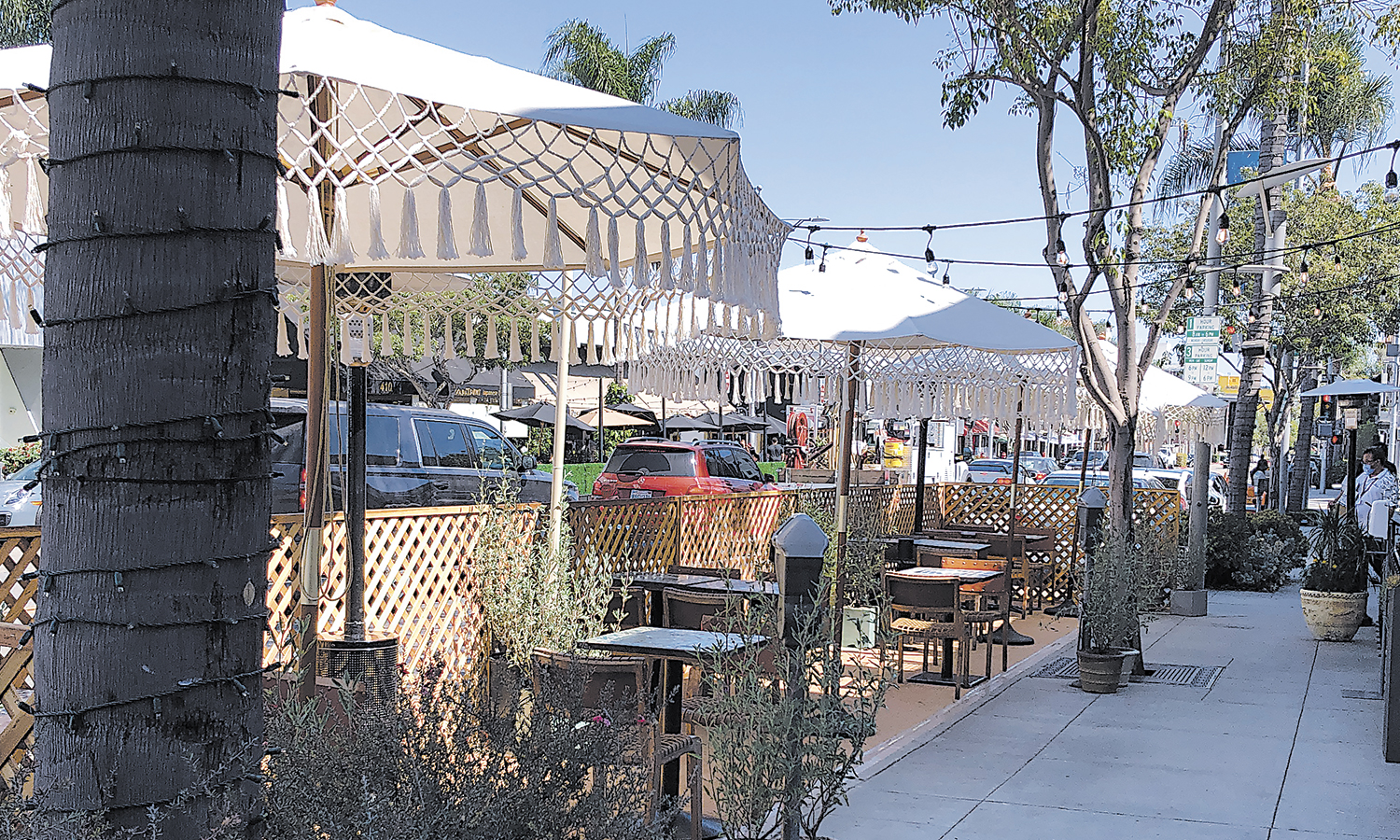 Until then, Jacchia is already eyeing expansion and also operates several cloud kitchens serving K-Town, DTLA and Hollywood which he sees as the wave of the future. "There has been a tremendous shift in public habits. You can still go out for dinner but why spend $300 to have dinner at Spago and sit on the sidewalk? It can be fun once but it can't substitute the experience of a nice restaurant. Delivery apps and take-out are not going to change so quickly [even when we go back to indoor dining] they are here to stay."
One newcomer to town has shifted to take-out for a majority of their lifeline. Xenia is a fast-casual Mediterranean pop-up operating inside of Sharky's Woodfired Mexican Grill on North Beverly Drive and is somewhat of an insider secret.
Ample plates with kebabs, rice pilaf and salad have been such big hits, not to mention the freshly-baked chocolate chip cookies, that they are already looking to expand operating hours from just weekends after 5:30 p.m. to mid-week and also lunch.
Other establishments have become more creative with servicing longstanding customers such as award-winning chocolatier and confections Edelweiss on Canon Drive.
Thanks to the City of Beverly Hills and support from council member Lili Bosse, the shop which has been an integral part of the local community since 1942, was deemed an essential business and allowed to remain open during the early pandemic closures.
"It's comforting and people want chocolate in a crisis," said current owner Madelyn Zahir. "Local customers have been supporting us and we are so glad."
Known for assorted flavors of marshmallow filled confections and chocolate covered pretzels, they have shifted from curbside pick-up only to allowing two customers at a time into the store with a red velvet rope.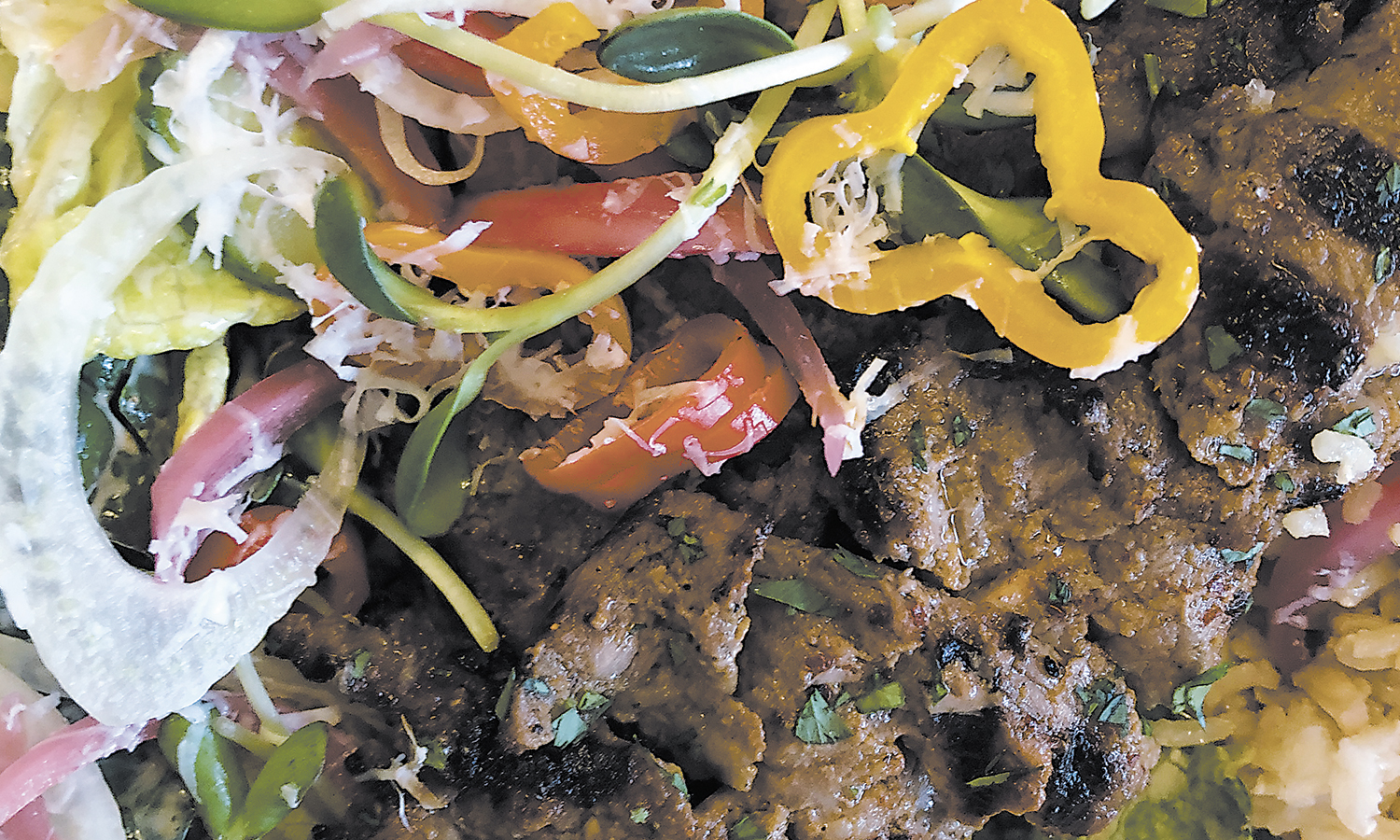 In preparation for increased holiday demand, they are installing a take-away window in front and a mobile office in the back-parking lot to help facilitate on-site orders. They will also messenger members of the community or ship over 90 different chocolate selections.
And, Halloween is not canceled at Edelweiss. "We have doubled our Halloween sales so far, which is an indication of how people are wanting to celebrate," said creative director Danny Zahir whose family has owned the confectionery for the past two decades. He has been working in the shop alongside his mother and sister on and off since high school.
Another longstanding family-owned business, Mickey Fine Café, has had to find new ways to increase traffic. Owner Jeff Gross and his family have operated the space, formerly a Schwab's Pharmacy counter, since 1995.
The combination coffee shop and dinner are still fully functioning, but hours have been reduced. Since the diner is hidden inside the pharmacy, they have moved a few tables outside to lure customers strolling by and are still offering to-go and delivery orders. According to Gross, "People are not going to their doctors as much right now. They are not having elective procedures or getting allergy medicines before trips."
Gross has also noticed an increase in problems with cognitive functions due to lack of exercise, disruptive sleep, diet and stress, which leads to people being more forgetful. So the next time you want one of their famous malted- chocolate milkshakes, you can also get a cognitive functioning test at the pharmacy with a new service they are just starting to roll out.
"At the end of the day, we need the local support to help the local businesses, otherwise you'll miss us when we are gone," said Gross.
Other independently owned businesses who have had to pivot out of the City include the temporary space for beloved Italian eatery Madeo on Camden. The owners had recently put up two outdoor spaces in front and back and had to suddenly close a few weeks ago due to a landlord dispute.
While the ground floor business remains open, Heritage Fine Wine had to close their recent rooftop expansion on Canon Drive due to City regulations and have moved to a larger location in downtown L.A.