The Beverly Hills City Council approved an emergency ordinance on Oct. 13 banning trick-or-treating on Halloween due to the Coronavirus pandemic. In addition, Los Angeles County public health officials are not recommending gatherings, so you most likely will not be going to a Halloween party this year either. In anticipation of these restrictions, L.A. event producers, city planners and a few architecture buffs got creative and put together some wild rides this year–all viewable from your car.
Normally, the streets of neighboring West Hollywood are lit up with décor and costumed crowds on foot celebrating into the wee hours. This year, The City of West Hollywood Recreational Services Division is hosting its annual youth Halloween event at Plummer Park. "Trunk-or-Treat" has been reimagined as a drive-thru event on Oct. 24 from 2 to 5 p.m.
Yes, there will be trick-or-treating but all from the safety of your car with social distancing. And, cars are taking center stage, decorated in various Halloween themes parked along the perimeter of the parking lot for viewing as participants drive-thru  at their registered time.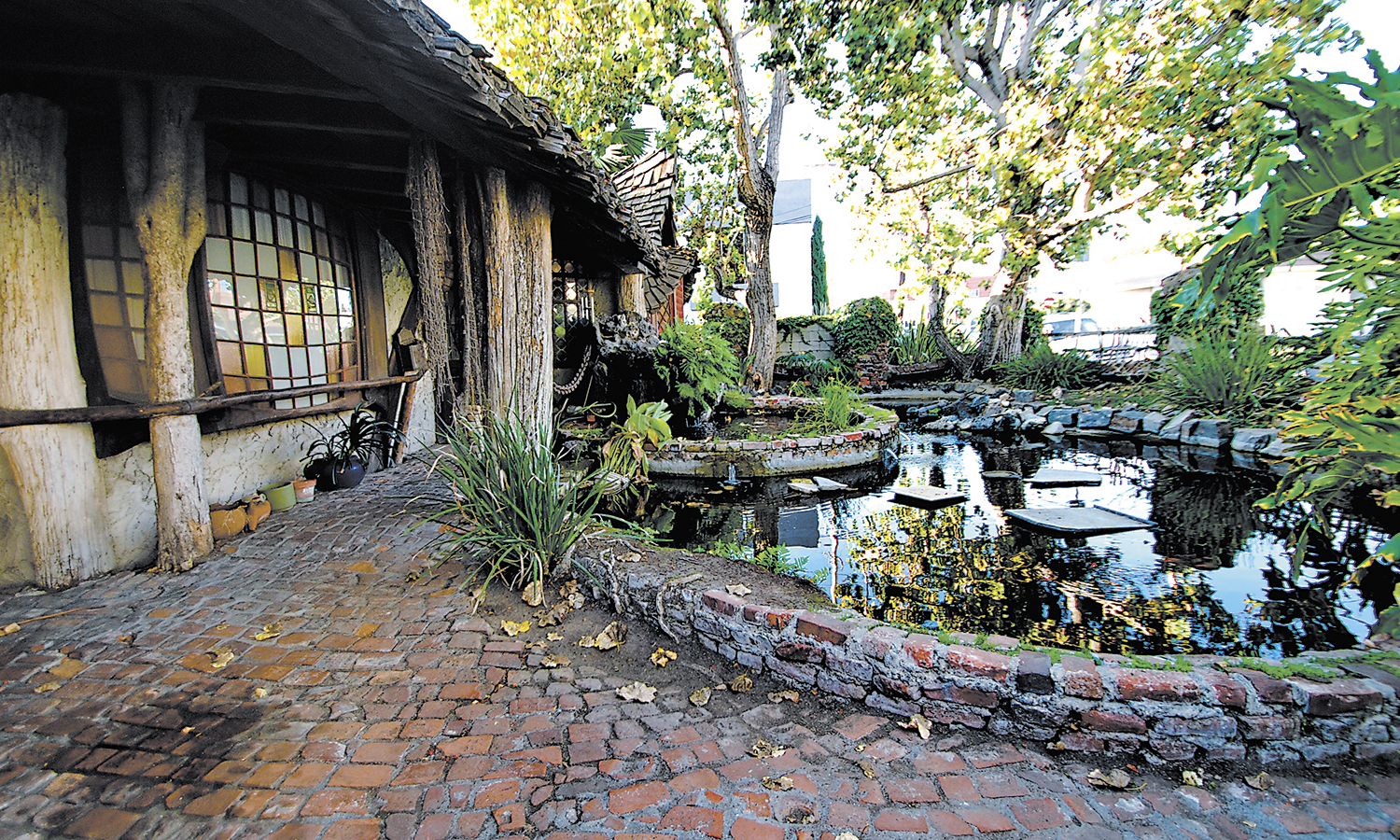 Kids will be able to see a pumpkin patch while listening to Halloween music provided by a West Hollywood DJ, and will take home craft activity kits, swag items, prizes and most importantly, the candy, which is limited to commercially packaged non-perishable treats.
To select a time slot and pre-register, visit West Hollywood Recreation online. A dashboard pass will be provided to registered participants during event check-in. In accordance with safety protocols, face coverings are required during this activity along with appropriate physical distancing. All ages are welcome, but patrons must remain in their vehicles during the drive- thru event, which is limited to 50 vehicles at one time.
If you'd like to get a jump-start on setting the spooky tone this year, currently happening now through Halloween night, the Andaz West Hollywood overlooking Sunset Boulevard is showcasing a late-night drive-in with a ghoulish theme. The Friday and Saturday night screenings include "The Hills Have Eyes" (Oct. 23), "Halloween" (Oct. 24), "Suspiria" (Oct. 29), "An American Werewolf in London" (Oct. 30), and a Halloween Night double feature of "Young Frankenstein" and "Braindead."
Pricing is $56.25 for each car. The Andaz will also make your car picnic easy by offering food and beverages for purchase. The "Date Night Bag" is equipped with a half-bottle of house wine or Champagne, charcuterie, insulated cooler bag, two glasses and a Pashmina blanket.
For a scary line-up with a little comedy thrown in, The Hollywood Roosevelt is hosting "Spooky Sundays," a drive-in theatre experience in the landmark hotel's valet parking lot, which can also be a little scary in itself. The double features are "Ghostbusters" and "The Exorcist" on Oct. 18, and "The Addams Family" and "Halloween II" on Oct. 25.
Complimentary popcorn is available for every guest along with a full bar and food menu for purchase. General Admission is $55 per car and $65 for VIP Front Row, with discounted pricing for double features. Tickets are on sale at Eventbrite.
To keep the comedy theme going, the famous Magic Castle in Hollywood–long deemed haunted by many members–has debuted "Magic Asphalt," a new COVID-safe stand-up comedy show by the producers of The Comedy Store on Sunset Boulevard. The bi-weekly show can be viewed from your car in the shadow of the castle and has featured notable comedians like Jay Pharoah, Bill Burr, Michael Rappaport, Iliza Shlesinger and Doug Benson.
Tickets are $125 and allow up to five people per car with food and drinks available for purchase from the castle kitchen. The next events are taking place Oct. 23-25.
The L.A. Zoo is also getting in on the action by transforming its parking lot into  "Halloween Drive-In Movie Nights" starting on Oct. 29, featuring "Clue," "Goosebumps" (Oct. 30), "The Addams Family" (Oct. 31) and "Poltergeist" (Nov. 1).
The movie events include photo ops, treat bags with candy, and food for purchase via mobile ordering. There will be a pre-show video presentation featuring favorite Zoo animals and trivia challenges. Guests are encouraged to dress in costume and decorate their vehicles.  Pricing is $100 per vehicle for up to two guests, and $140 per vehicle for three or more guests. Members can save $15 with a discount code.
For digging deeper into the architectural history of the Southland, a non-profit preservation group that celebrates the diversity of architecturally significant homes, Friends of Residential Treasures: Los Angeles (FORT:LA) has put together a self-guided driving trail of five witch houses or storybook style homes to celebrate the Halloween weekend.
The self-guided tour is a fun, socially-distanced scavenger hunt of sorts that helps local residents discover a variety of architectural styles and neighborhoods only found in L.A. The trail starts in Culver City and ends in Burbank. Highlights include Humphrey Bogart's old house, a storybook 'castle' where Ben Affleck and Matt Damon wrote "Good Will Hunting", the Hlaffer-Courcier house inspired by Tam O'Shanter restaurant, a row of Hobbit homes in Culver City designed by a Disney artist in 1922, and the Columbia Ranch Dwarf Houses in Burbank.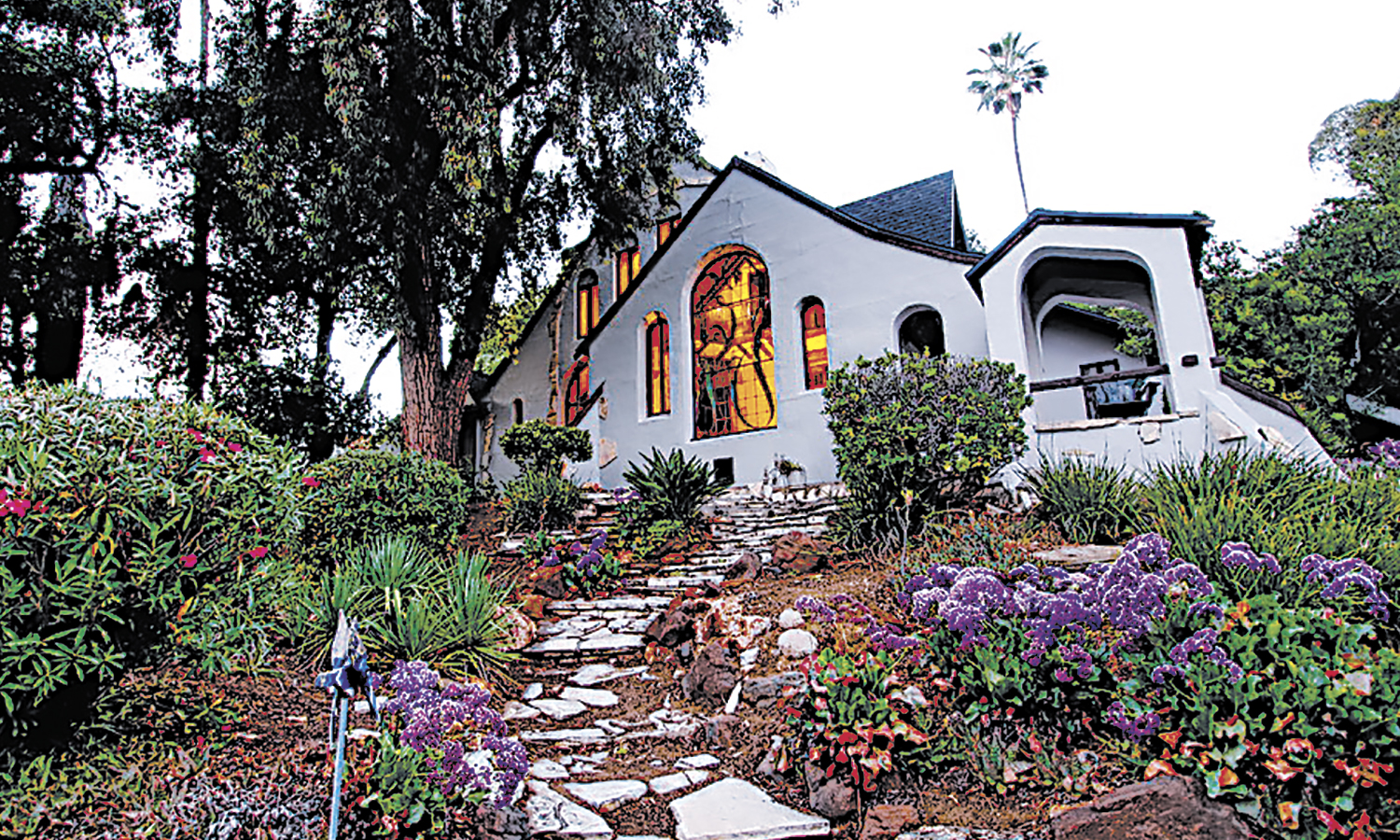 To add more intrigue, the trail was specifically selected by producer, director and actress Amber Benson, known for her portrayal of Tara Maclay on "Buffy the Vampire Slayer." Every month FORT:LA chooses a trailblazer to select a theme and create a map of interesting homes designed in a particular architectural style.
For a drive to the outskirts of Pasadena for a magical experience, "Halloween at Descanso" has morphed the famed gardens into a pumpkin-filled extravaganza where guests can safely wind their way through socially-distanced, pumpkin-themed displays in the most popular sections of the gardens. Highlights include a pumpkin house and children's hay maze, a pumpkin arch, scarecrows and pumpkin mandalas.
Children 14 and under are invited to wear their costumes with masks as they explore. The Kitchen at Descanso will also be serving warm, fall-inspired drinks and soups, along with seasonal favorites such as caramel corn and churros. On Halloween night, extended hours will be reserved for Descanso members at the Family Plus level and above. Advance ticketing is required for non-members and can be purchased at the Descanso website. Admission is free for members.
The family-friendly "Nights of the Jack" is a drive-thru Halloween experience with thousands of hand-carved and illuminated Jack O' Lanterns. Located at King Gillette Ranch on Mulholland Highway in Calabasas, the one-mile driving trail features larger than life pumpkin installations as well as detailed artist depictions of movie stars, sports heroes and animated characters. Pricing is $69 per vehicle (up to 7 people) with a $20 large vehicle add-on for 8-12 people.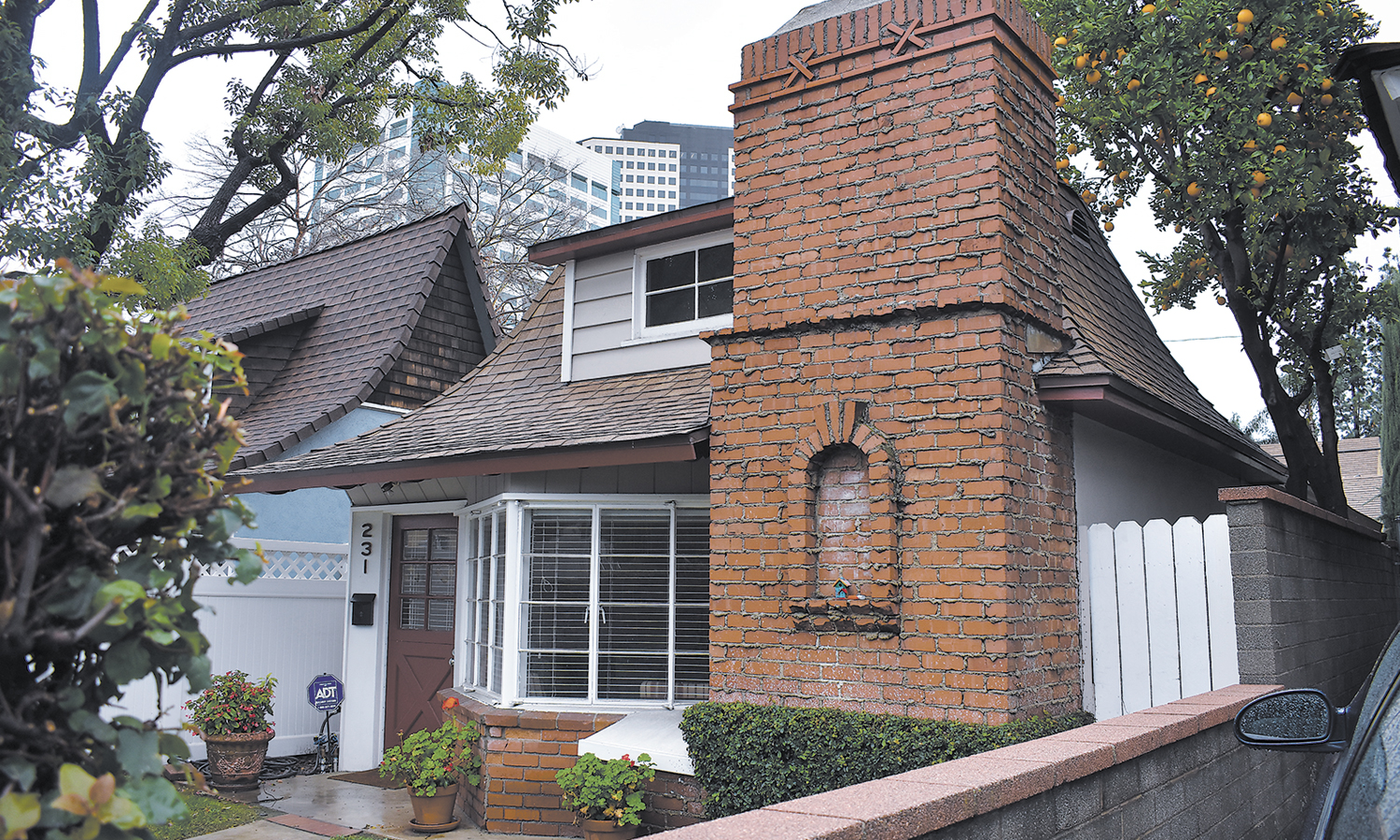 As long as you are in the west valley, you can drive by the HAUNTOWEEN LA which is an immersive, interactive, and safe drive-through experience, open daily until Oct. 31, from 3:00 p.m. to 9:00 p.m. at 6100 Topanga Canyon Blvd., Woodland Hills.
This one-of-a-kind event comes to families from Experiential Supply, an award-winning company to which the Hollywood movie industry turns for large-scale, immersive experiences.
Keeping the traditions and excitement of Halloween alive in a safe format is the priority at HAUNTOWEEN LA. If car windows are down, masks must be on. This is a kid-friendly, non-scary community adventure with door-to-door trick-or-treating, installations, scenic paths, vehicle video ops, lots of candy and a sanitized pumpkin to take home. And, don't skip the Jack-O-Lantern tunnel with over 1,000 pumpkins.
"Our kids are facing so many challenges right now, and we didn't want the pandemic to ruin Halloween," said Experiential Supply Founder & Chief Experience Officer Jasen Smith. "We decided to create something relevant and exciting that could bring the whole L.A. community together," he said.