For nearly the last seven months, our faces have been covered and hidden from the world, shielded both from pernicious microbes and probing stares. When they finally emerge–whenever that may be–the faces that return to public life may look different than those that disappeared behind masks in March. Beverly Hills, long considered a Mecca for plastic surgery and cosmetic procedures, has seen a surge in cosmetic business during the pandemic, according to its top doctors. While other businesses toil under restrictions on capacity or full shutdowns, plastic surgery has benefited from an era of working from home and face coverings.
"We have been really busy from May to right now," Dr. Lawrence Koplin told the Courier. When his practice could reopen in May thanks to loosened restrictions, Koplin explained that he had a backlog of two months' worth of cases. But, after the backlog dissipated, "we weren't sure if the phone was going to continue to ring or what was going to happen. And the phone rang, and people came in and we were very often their first venture into the outside world."
The pandemic disrupted some of the best times plastic surgeons had seen for over a decade, according to Dr. Lloyd Krieger of Rodeo Drive Plastic Surgery. "Before the pandemic our case volume was good," Krieger, who has written about the economics of plastic surgery, told the Courier. "It had just about reached the level of the very good times before 2008."
Like other luxury sectors of the economy, plastic surgery serves as a bellwether for the strength of consumer confidence. "Meaning when the stock market is up, people feel that they have disposable income," said Koplin. "When housing prices go up, people feel the same way. They have more worth and they feel that they have a little bit of disposable income and they'll spend it on themselves."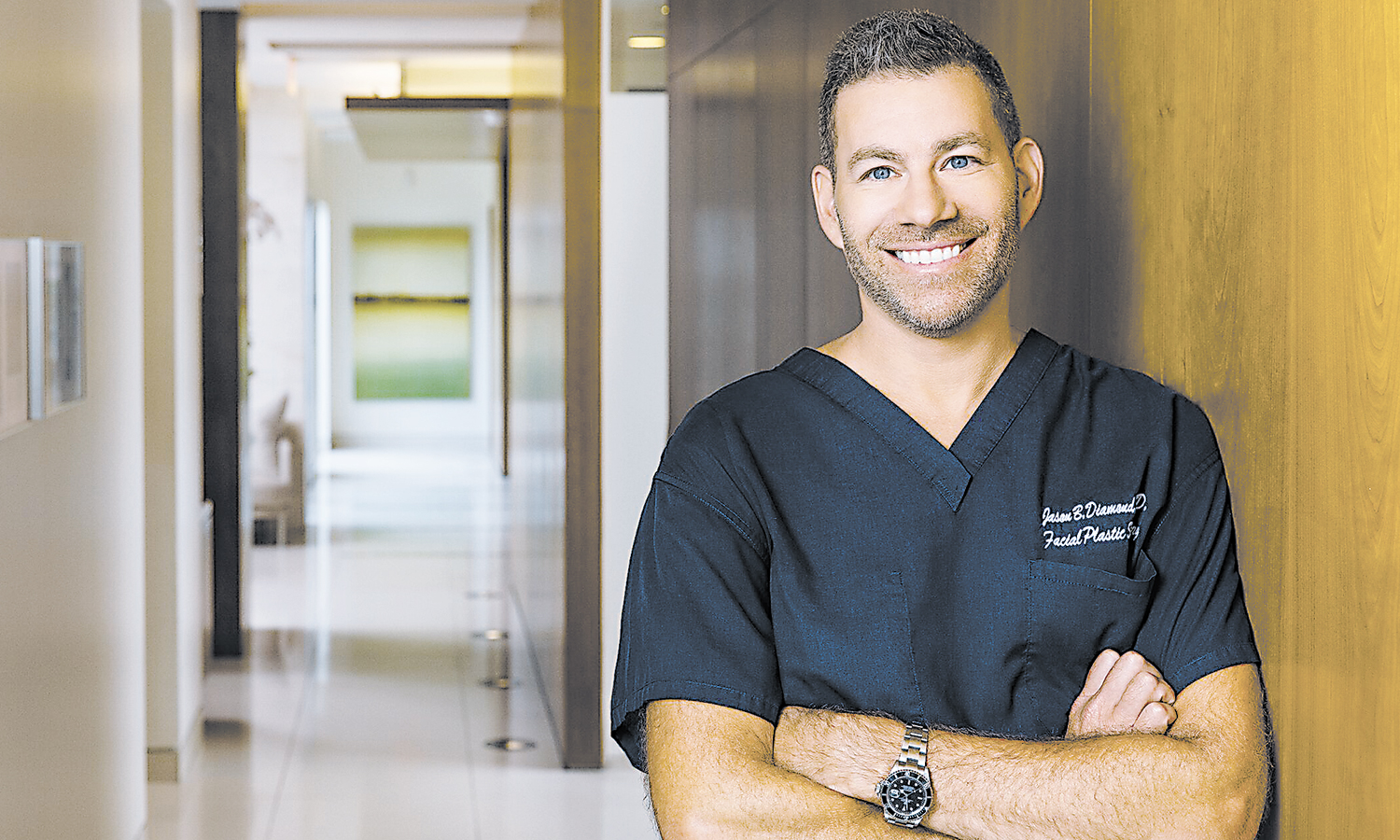 "And, conversely, when times are bad, it just shuts off," Koplin added. "People stop going to restaurants, they stop getting their hair done, they stop getting their nails done, they stop buying at Neiman Marcus and plastic surgery slows down, too."
Suffice to say, when California Gov. Gavin Newsom issued a statewide "stay at home" order on March 19, times looked bad. Based on conventional wisdom, Koplin and others watched the economic figures and forecasts with concern. But the subject of that concern never materialized.
"Our business since re-opening a few months ago has been the busiest we have been, probably ever," said Krieger.
One key difference from the 2008 Great Recession and now is that in '08, consumers technically had the option to spend money (if they had it) but chose not to. Now, with public health policies mandating restrictions on commerce, consumers simply can't spend their money on certain goods and services.
"They can't go to Barney's. They can't go to Neiman Marcus. They're not going to go buy a car. They're not going to go to the jewelry stores. They're closed. They canceled their trip. They can't fly anywhere to visit anyone. People can't spend money right now," said Koplin. This leaves consumers with some extra change in between the couch cushions. "The only thing that people can spend money on is plastic surgery."
Other factors contributing to the boom: masks and working from home. The isolation of quarantine and the obscurity of masks have provided the ideal context for furtively getting work done. People now have time to prepare a face to meet the faces that they meet.
"We can't go out, we can't go to parties, we don't go to restaurants, we don't dress up, we're home in our pajamas and our robes," said Koplin. "It's the perfect time to have surgery. It's the perfect time to look bad. It's a perfect time to recover."
These circumstances have also led to a shift in the kind of procedures people are seeking out. "Anything that's under a mask is very popular," said Koplin. This includes rhinoplasties, lip surgery, facelifts, and neck lifts. "Botox tends to cause a little bit of bruising, but people are fearless now about Botox."
"Interestingly, we're seeing more people have large and invasive surgeries like facelifts and tummy tucks rather than the smaller procedures such as injections and Botox," said Krieger. "This might be because it is easy to have enough time for recovery from large procedures."
Celebrities and on-screen talent are some of the most eager clients taking advantage of this rare confluence of events.
Dr. Jason Diamond, a facial specialist who spoke with the Courier, said that business has been as busy as ever–especially with his A-list clients.
"It's a great time for people to get things done that they've been planning for years and years, but can never take the risk of healing for a month or three weeks, because they never know when an audition is going to come up or when a gig is going to come," he said.
"It is a unique, once-in-a-century time for not just actors, but for public people to get stuff done," Koplin agreed.
So, the worry lines and other vestiges of a stressful pandemic need not leave a permanent mark on our collective visages.
Koplin added, "When everyone comes back, they're going to look great."