There are diamonds in the stars. In fact, the largest diamond in the known universe is a white dwarf star in the constellation of Centarus. Made (like all diamonds) of carbon that has crystallized, she illuminates the cosmos with a brilliant 10 billion trillion trillion carats. The stunned scientists who discovered the sparkler nicknamed her "Lucy" in homage to the Beatles' iconic "Lucy in the Sky with Diamonds."
Compared to Lucy's luminescence, all the diamonds ever mined here on earth are but a speck of dust. Then again, they're infinitely more accessible. Lucy is 50 light years away.
Here in Beverly Hills, the diamond trade is certainly lofty by earthly standards.
Jeweler Jacques Mouw's family is renowned for buying and cutting one of the largest diamonds ever mined on this planet. The 353-carat rough diamond was cut into the fifth largest pear-shaped diamond in the world, named "Premier Rose" after Mouw's mother.
These days, business at Jacques Mouw Precious Jewels on Brighton Way is thriving, despite the pandemic.
"People are coming to us. They aren't going on exotic cruises right now, so they're buying jewelry," Mouw told the Courier.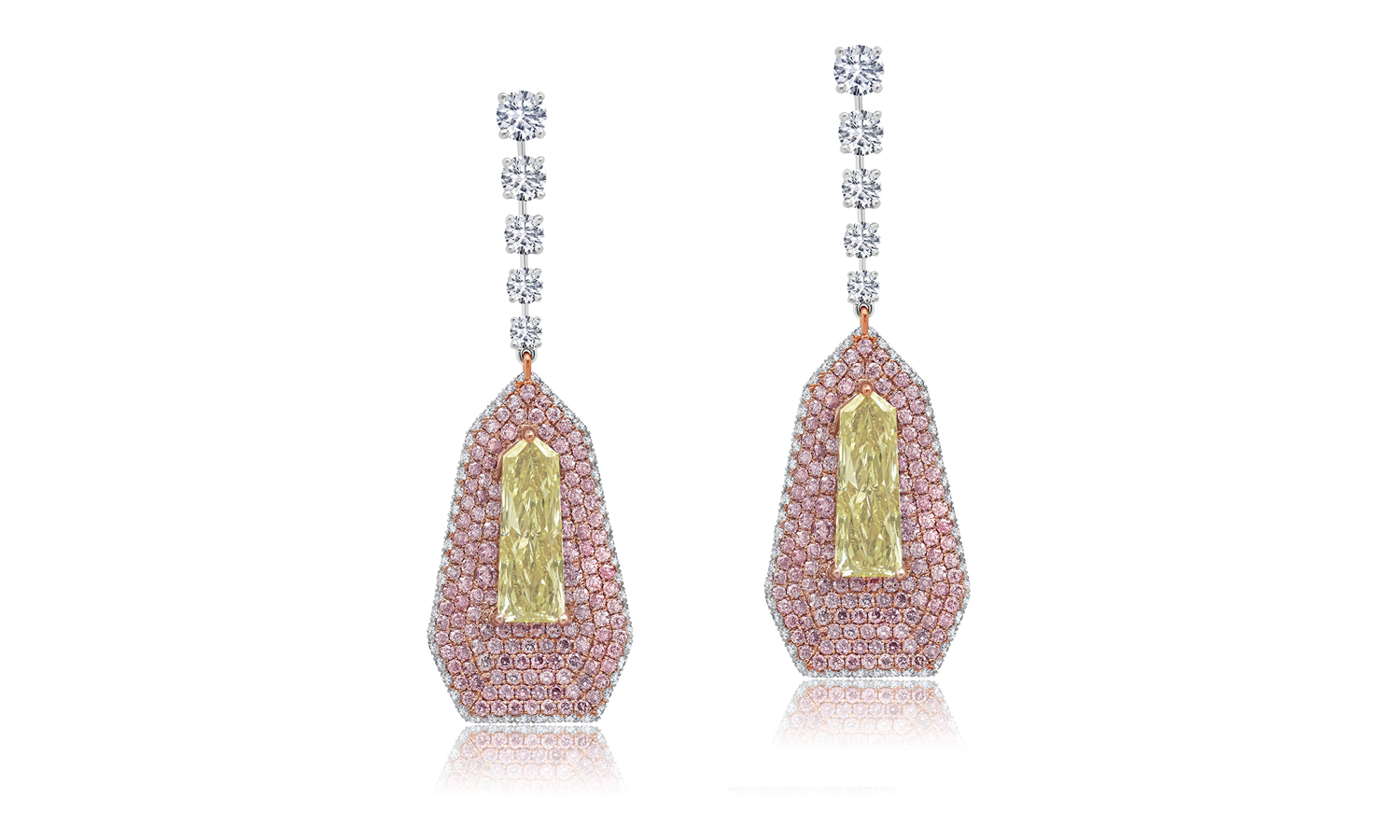 Martin Katz is similarly upbeat. His business, Martin Katz Ltd. has served as the gold standard in Beverly Hills jewelry for more than three decades. For two of those decades, he has operated from his eponymous boutique on Brighton Way.
"People are battle fatigued with the pandemic. They've been locked in their homes with very little access to anything that makes them feel better, from travel to entertaining. As a result of that, disposable income is pretty good because they've saved a lot of money. We have surprisingly but happily discovered there is pent up demand," Katz told the Courier.
He noted that clients are increasingly interested in larger items.
"Certainly, people are buying to cheer themselves up and build some sense of normalcy. What I've really been surprised about is the request for large, important stones. Quite recently, we have sold sapphires and diamonds in the 20-30 carat range," he said.
The pandemic may have changed our social calendar. But, the calendar itself moves forward. Birthdays and anniversaries still take place. Couples continue to get engaged, all of which helps jewelry sales,
said Katz.
"Milestone events are definitely motivating purchases right now. I think there's a sense of 'who knows what this pandemic is going to bring? I'd rather have this asset to pass to my kid.'"
M. Kantor & Associates has operated on Dayton Way since 1970.
"I've been doing this for 51 years and I've never seen a jump like this. People are interested in high quality, larger stones that they believe have intrinsic value. That's why you see the lines at the fine jewelry stores," the firm's principal Michael Kantor told the Courier.
The notion that fine jewelry will last a lifetime and then some is definitely propelling sales. According to the De Beers Group Diamond Insight Report, 90 percent of consumers feel it is important to give a gift to a loved one this holiday that holds its value over time.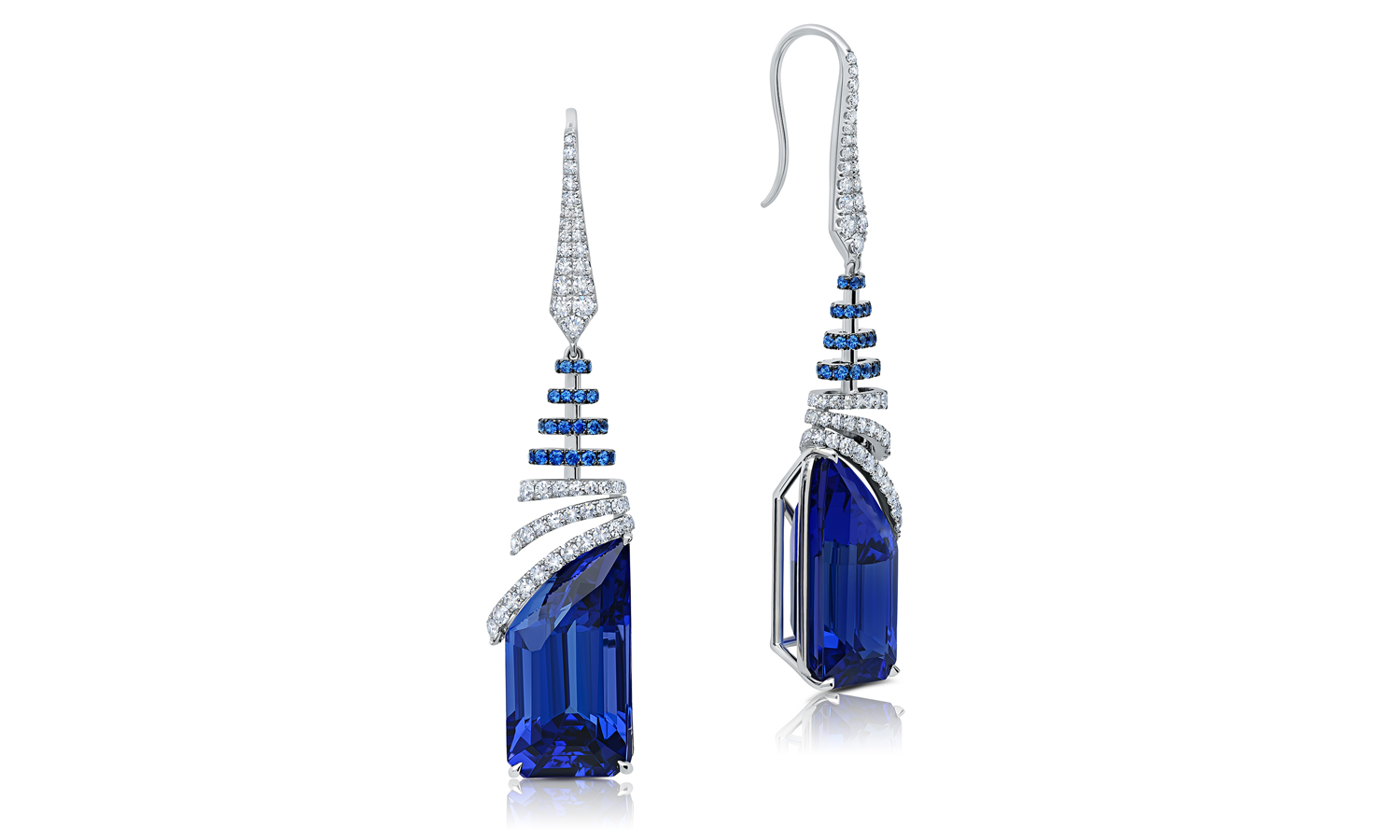 That's an encouraging sign for an industry whose bottom line suffered dramatically in the early months of the pandemic. Fortunately, sales have not only rebounded, they've improved. According to Edahn Golan Diamond Research & Data, U.S. fine jewelry sales were up by 10 percent over 2019 by late summer.
Additional factors favorably affecting jewelry sales include the time spent at home in recent months. People are reflecting on their lives and relationships with gratitude, said De Beers. Moreover, everyone is looking to break the monotony a bit.
"People are wearing their jewelry, even around the house," said Katz.
Susie Fox is a trendsetter in jewelry for every day.
"I don't create things that will just sit in a jewelry box. I create things for people to enjoy all the time," said Fox.
Fox launched her business in Silicon Valley and is newly-open in Southern California (susiefoxjewelry.com). Her designs incorporate 14k and 18k recycled gold with conflict-free diamonds, ancient beads, vintage artifacts and precious and semiprecious stones.
"We're selling a lot of jewelry now. I can't keep up with demand. In the beginning of the pandemic, during March and April, we were really quiet. Then all of a sudden around Mother's Day we were up 20 to 30 percent over what we normally do every year," said Fox.
Fox employs two full-time jewelers to create her pieces. Although business is up, her operations have definitely changed. "I source all my diamonds, emeralds, sapphires and rubies. I curate them myself from around the world. I work a lot with old European-cut diamonds. We would go around the world to shows in Basel and other places. Lately, that aspect has been difficult," she said.
Nonetheless, Fox is still fulfilling a big client demand for items such as custom engagement rings and scattered diamond designs.
"Right now, people are working from home, but they still want to treat themselves. Smaller items that clients can wear every day are particularly hot," said Fox.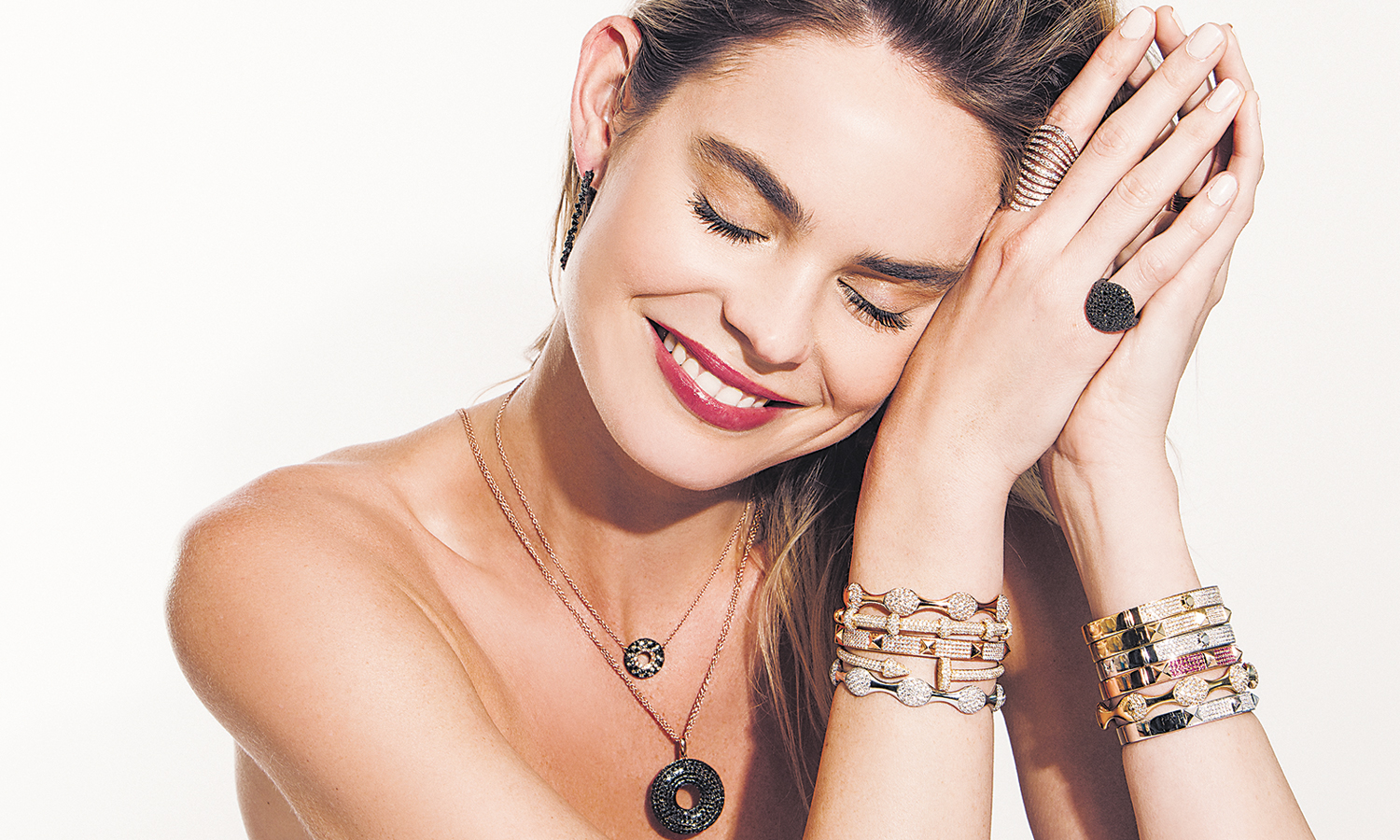 "Clients are asking for little, fine necklaces or small earrings. I do a lot of stacked bracelets and layered necklaces. Lots of people are also asking for charm necklaces and custom charms that are meaningful to them," she noted.
The layering trend is "huge" at Neiman Marcus in Beverly Hills. "We are seeing it on wrists, fingers, and necks," said Neiman Marcus Vice President, Divisional Merchandise Manager, Precious Jewels, Larry Pelzel.
Pelzel told the Courier that Beverly Hills patrons are definitely looking for brands that will help them stand out during the holiday season. "They are looking for necklaces, cuff bracelets, and more wearable jewelry from modernist brands such as Messika, Anita Ko, Nikos Koulis, Spinelli and more," he said.
At West Hollywood's Peri A, clients are looking for jewelry that is not only modern, but "fun, interesting and different," said Christine Moon. She is creative director and partner in the jewelry boutique on North Robertson Boulevard.
"Our clients want to see pops of color combined with fine gemstones. They want things like diamonds on bright hot pink acrylic backgrounds," Moon told the Courier.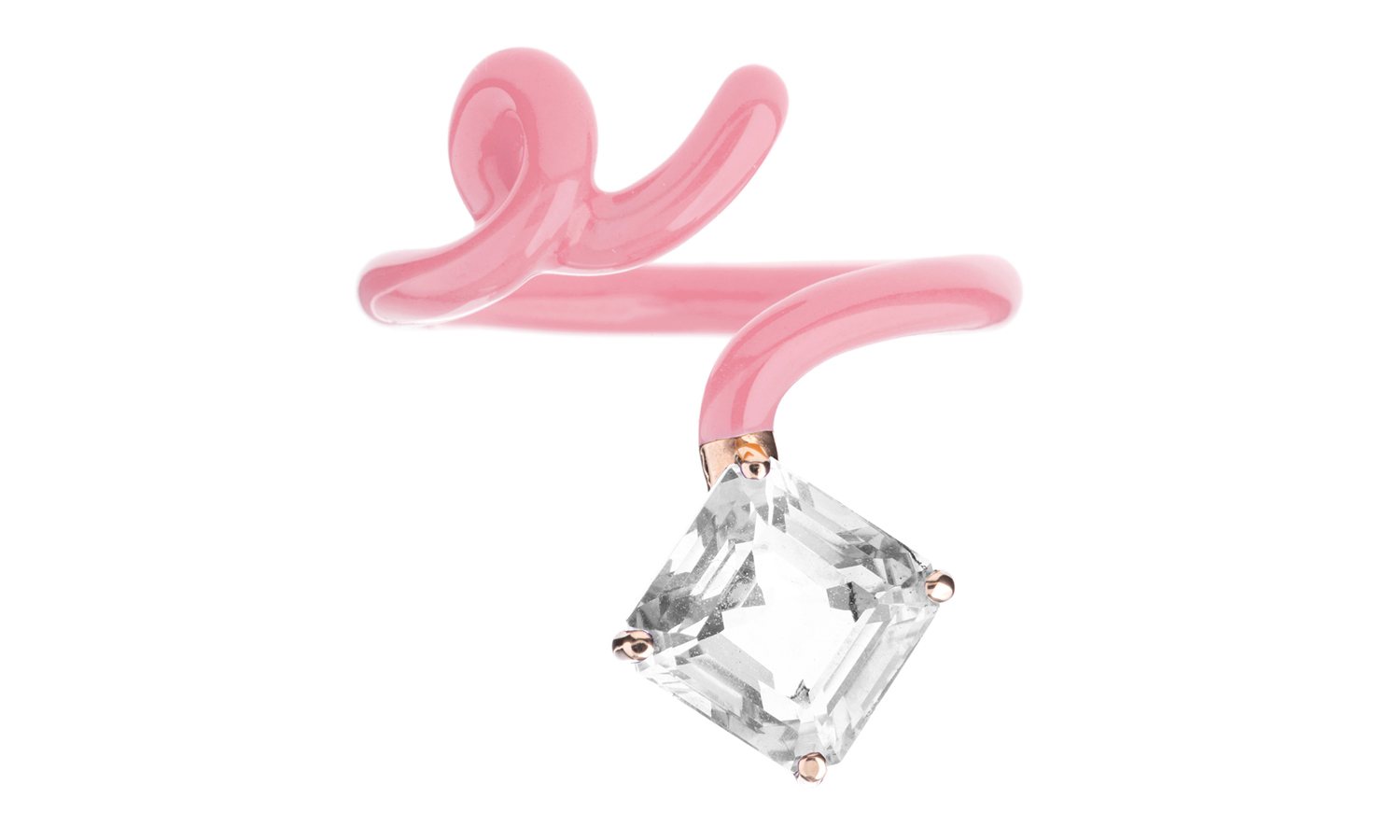 Big sellers at Peri A include whimsical enamels from Italian jewelry designer Bea Bongiasca and New York-based designer Audrey C. Another favorite is the new Milanese label EÉRA that creates gold and diamond-adorned earrings, cuffs and necklaces with snap hooks that can be detached and linked together to create a "build your own" effect.
Peri A, like other local jewelers, is dealing with a decline in international business from Asia and the Middle East. Nonetheless, sales are doing quite well. The boutique is set to open an outpost soon in Aspen. She also confirms what analysts report as a nationwide trend in the fine jewelry arena. That is, clients still want to come into the store.
"I think online is a space where you see more of the discount jewelry. In this business, people really want that personal touch. They want to try things on," said Moon.
Based on current trends, she predicts that 2021 will be a big year for chains, chokers, neon colors and enamels. The Italian labels she works with are showcasing bright, fun colors mixed in with diamonds and semi-precious stones for an edgy look.
For the classic, refined Italian look, Buccellati is without equal. At the fine jewelry design house's Rodeo Drive boutique, pendants are big sellers at the moment.
"Naturally, people are not traveling and attending events as frequently as they once were. Thus, I believe there is a current desire for beautiful, impeccably crafted, wearable jewelry. For example, the house's Macri Classica pendant is a piece with eternal style, that you never have to take off, and can wear for every occasion," Lucrezia Buccellati, co-creative director of Buccellati, told the Courier.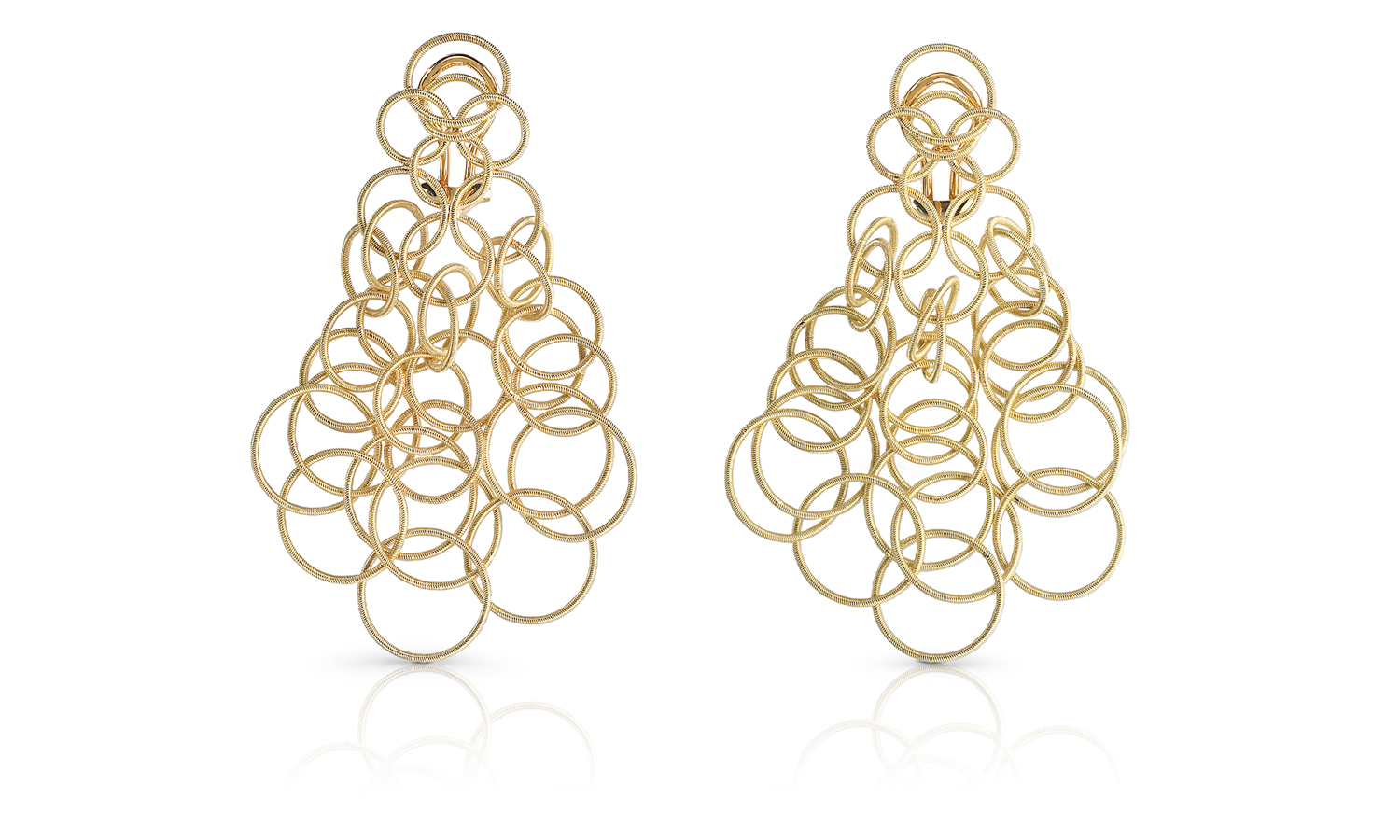 She also cites the cascading Hawaii Pendant Earrings and Macri Cuff Bracelet as trendsetters for the holiday season.
According to De Beers, consumers are interested in buying fewer, better things this holiday season. That bodes well for jewelry purchases. Katz has a more philosophical explanation for the vigorous jewelry sales right now.
"Many people I know who were ill with the virus, especially the over 50 set, realize that this is your time here on earth to enjoy. We're not in a dress rehearsal. I try to enjoy everything more now."
He added, "From what others tell me in the industry, we feel rather positive about the holiday season. They're seeing a lot of activity overall. It's not as steadily predictable as it once was. But, you can't deny that people are looking for very nice things."